Society
What are the Biggest Cities in Bulgaria?
Sofia, located in the Sofia Central Province, is the biggest city in Bulgaria and also the capital of this European country.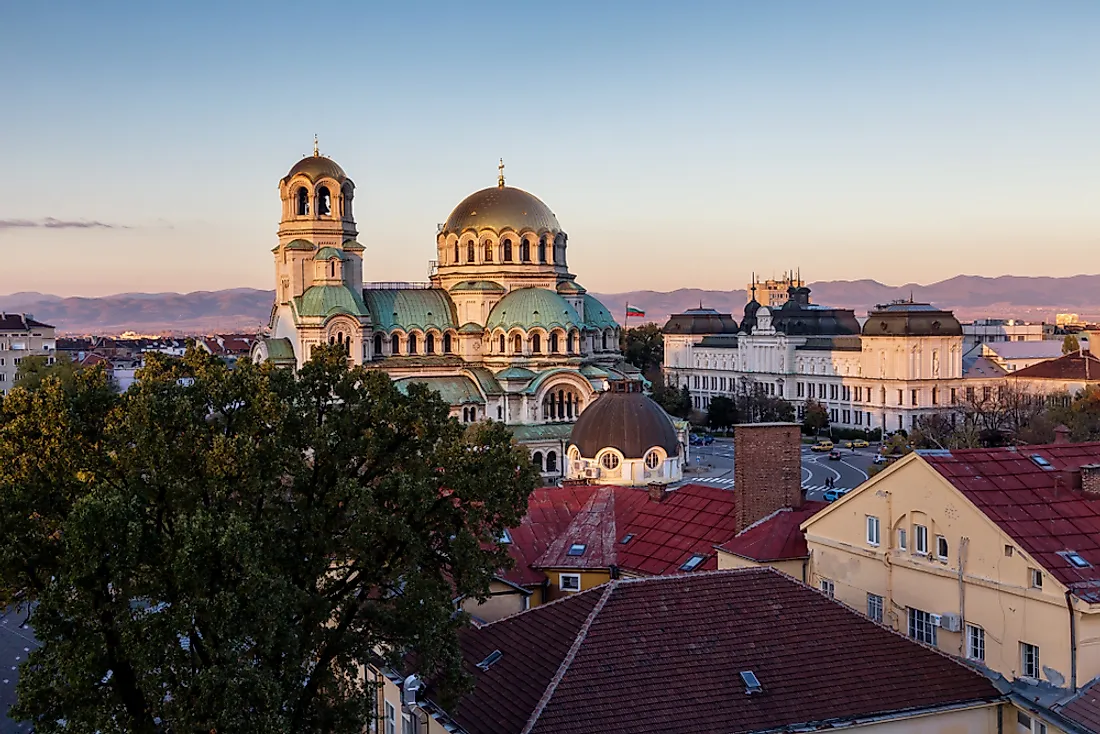 Bulgaria is located in southeastern Europe. It shares borders with the Black Sea, Macedonia, Serbia, Romania, Turkey, and Greece. It has a population of 7,029,349. People have inhabited this area for the last 1.4 million years. During this time, it has been under Bulgarian, Byzantine, Ottoman, and Communist rule. Despite all of these changes, the major urban areas in this country have remained important cultural and economic centers. Today, the majority of Bulgaria's population lives in cities. This article looks at the top 5 most populated cities in Bulgaria.
The Biggest Cities Of Bulgaria
Sofia
Sofia, Bulgaria's capital city, has a population of 1,204,685 spread out over a city area of 190 square miles. It is located in the Sofia Valley and surrounded by the Vitosha and Balkan mountains and has been an important human settlement since 7000 BC. It has served as a political center since 29 BC when it was conquered by the Romans. Today, in addition to being the capital of the country, Sofia is also host to several international company headquarters. Part of its appeal to these organizations is its low corporate tax. Tourists from around the world visit Sofia to take advantage of its proximity to both the coast and the mountains and to visit its unique architecture.
Plovdiv
Plovdiv ranks second among the biggest cities in Bulgaria with 338,153 people living in its center. It is located on either side of the Maritsa River. The city has been continuously inhabited since 4000 BC. Today, Plovdiv is an important economic, educational, and cultural center. The economy of this city is based on tobacco production, food processing, textiles and brewing. It is home to a number of state colleges and private colleges as well as 6 universities. Additionally, Plovdiv holds various cultural festivals including the International Fair, the International Theatrical Festival, and the Golden Chest TV Festival. Visitors to this city can visit ancient Roman ruins, Old Orthodox-style churches, mosques, and temples.
Varna
Varna is the third most populated Bulgarian city with a population of 334,870 in an area of 59.5 square miles. It is also the country's largest seaside resort located along the Black Sea coast. Due to its location, Varna is one of the most popular tourist destinations and port cities in Bulgaria. In fact, 61% of its net income is derived from tourism and trade. The Bulgarian Navy is stationed here as well. Aside from spending all day at the beach, tourists to this city can also visit the Varna Archaeological Museum which hosts the Varna Gold, the world's oldest gold jewelry dating back to between 4200 and 4600 BC.
Burgas
Burgas has a population of 200,271 and is located on the Bulgarian Black Sea coast in the Burgas Bay. It ranks fourth among the biggest cities in Bulgaria. Its location makes the fishing industry an important part of the economy. Although, the biggest economic contributor is the LUKOIL Neftochim Burgas oil refinery, which is the largest in southeastern Europe. Not only is the city an important economic and industrial center, but also a tourist and cultural center. This city is home to several museums, archaeological ruins, churches, and monasteries.
Ruse
Ruse is number 5 on the list and has a population of 149,642. It is located along the Danube River, making Ruse the most important river port in Bulgaria. Under Roman rule, it was a military and naval hub. Today, the economy is based on textiles, tailoring, and food processing. Because of its unique neo-Baroque and neo-Rococo architecture, Ruse is a popular tourist destination as well.
Which Is The Most Populous City In Bulgaria?
With a population of over 1.2 million, Sofia is Bulgaria's most populous city. It is also the country's capital city. Sofia is located in the Sofia Valley where it is surrounded by the Vitosha and Balkan mountains.
The Biggest Cities In Bulgaria
| Rank | City | Population |
| --- | --- | --- |
| 1 | Sofia | 1,204,685 |
| 2 | Plovdiv | 338,153 |
| 3 | Varna | 334,870 |
| 4 | Burgas | 200,271 |
| 5 | Ruse | 149,642 |
| 6 | Stara Zagora | 138,272 |
| 7 | Pleven | 106,954 |
| 8 | Sliven | 91,620 |
| 9 | Dobrich | 91,030 |
| 10 | Shumen | 80,855 |
About the Author
Amber is a freelance writer, English as a foreign language teacher, and Spanish-English translator. She lives with her husband and 3 cats.
This page was last updated on June 18, 2019.
Citations
Your MLA Citation
Your APA Citation
Your Chicago Citation
Your Harvard Citation
Remember to italicize the title of this article in your Harvard citation.