Most Dangerous Jobs By Fatalities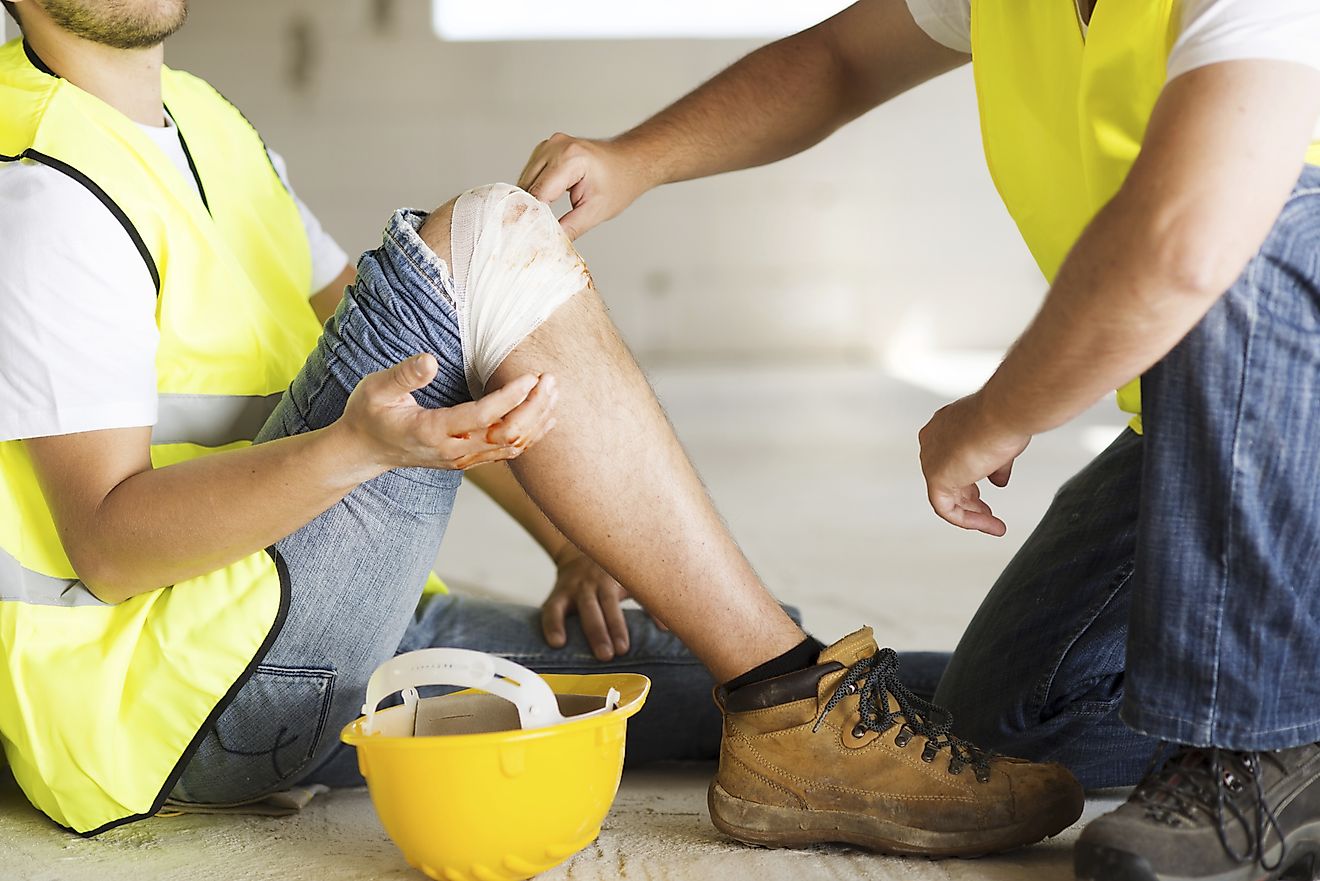 As scholars of all levels and disciplines complete their particular courses of study, they often do not know for certain what kind of a job they may be able to land with their newly acquired skills and academic achievements. At the heart of the matter, we all desire a decent job that not only helps us put food on the table, but also one that gives us a sense of fulfillment and proffers a work environment with peace of mind. That said, very few jobs are able to proffer absolute safety and, in many occupational fields, jobs carry a considerable degree of risk due to inherent occupational hazards. To shed more light into just how risky some jobs are, this article takes a look at the 15 most dangerous jobs in the U.S. and explores the different factors that make these jobs so hazardous.
Degree of Exposure to the Elements
One of the first things that qualifies a job as being dangerous is the degree to which it exposes workers to the elements. The various aspects of the 'elements' includes extreme winds on the high seas, underwater pressure, landslides, moving water, and temperature extremes. These each pose grave risks to occupational safety, and many of these phenomena need not occur in extreme degrees to cause severe injury, illness, or even death. Acute bouts of abnormal environmental exposure can be enough to claim fatalities, which is why jobs such as fishing, jobs in flight industries, and coal mining have all earned their respective places among some of the most dangerous in the U.S.
Risk of Slip Accidents
Having a high incidence of slip accidents is yet another all-too-often overlooked characteristic common to many dangerous jobs. Such accidents can become particularly dangerous in jobs requiring workers to scale heights with little to prevent their fall. If a worker fails to take the proper care, then a slip can easily leave them with a debilitating or even fatal injury. Certain jobs, such as roofers, construction laborers, power linemen, and construction equipment operators, are among the many that see such dangers on a daily basis. To completely safeguard against risk of falls on these jobs can require a level of diligence that's almost unattainable.
Risk of Unavoidable Accidents
Some jobs have been classified as among the most dangerous simply due to the fact these occupations are known to end up in fatal accidents from a variety of unavoidable causes. Notable workers facing such risks include drivers and logging workers, who are assaulted by a plethora of life-threatening risky situations.
Workers Vulnerable to Crime
Some jobs that have been classified as very dangerous have earned that distinction based on the extent to which they are prone to criminal incidence. The number of policemen or chauffeurs killed in the line of duty, for instance, is likely so high simply because workers in these sectors are often exposed to criminals and criminal acts. With increases in the number of confrontations with members of the underworld, the number of incidents ending up with victim fatalities increases as well.
Sanitation-Related Jobs
Sanitation occupations feature among the Top 15 Most Dangerous Jobs in the U.S. as well. This is due in part to such workers so frequently being subjected to hazardous chemicals, human excrement, and other dangerous materials. When these encounter an unprotected human body, the consequences are more often than not undesirable ones. Sewage disposal and recyclable materials collection are jobs carrying such risks.
In summary, all of our most dangerous jobs have their own unique hazards that may make them undesirable to safety-conscious individuals. These variables differ for each job, and some of the most dangerous jobs are not always precarious for obvious reasons. To see specific rates of occupational risks among each of the Top 15 Most Dangerous Jobs in the U.S., check out the table below.
Most Dangerous Jobs By Fatalities
| Rank | Jobs | Number of Fatalities |
| --- | --- | --- |
| 1 | Fishers and related fishing workers | 116 |
| 2 | Logging workers | 92 |
| 3 | Aircraft pilots and flight engineers | 71 |
| 4 | Farmers and ranchers | 41 |
| 5 | Coal mining | 39 |
| 6 | Roofers | 32 |
| 7 | Refuse and recyclable material collectors | 23 |
| 8 | Drivers/sales workers and truck drivers | 22 |
| 9 | Police and sheriff's patrol officers | 18 |
| 10 | Taxi drivers and chauffers | 16 |
| 11 | Electrical power-line installers and repairs | 16 |
| 12 | Construction laborers | 16 |
| 13 | Grounds maintenance workers | 14 |
| 14 | Athletes, coaches, umpires, and related workers | 11 |
| 15 | Operating engineers and construction equipment operators | 11 |