What Are The Lowest Paying Jobs In The US?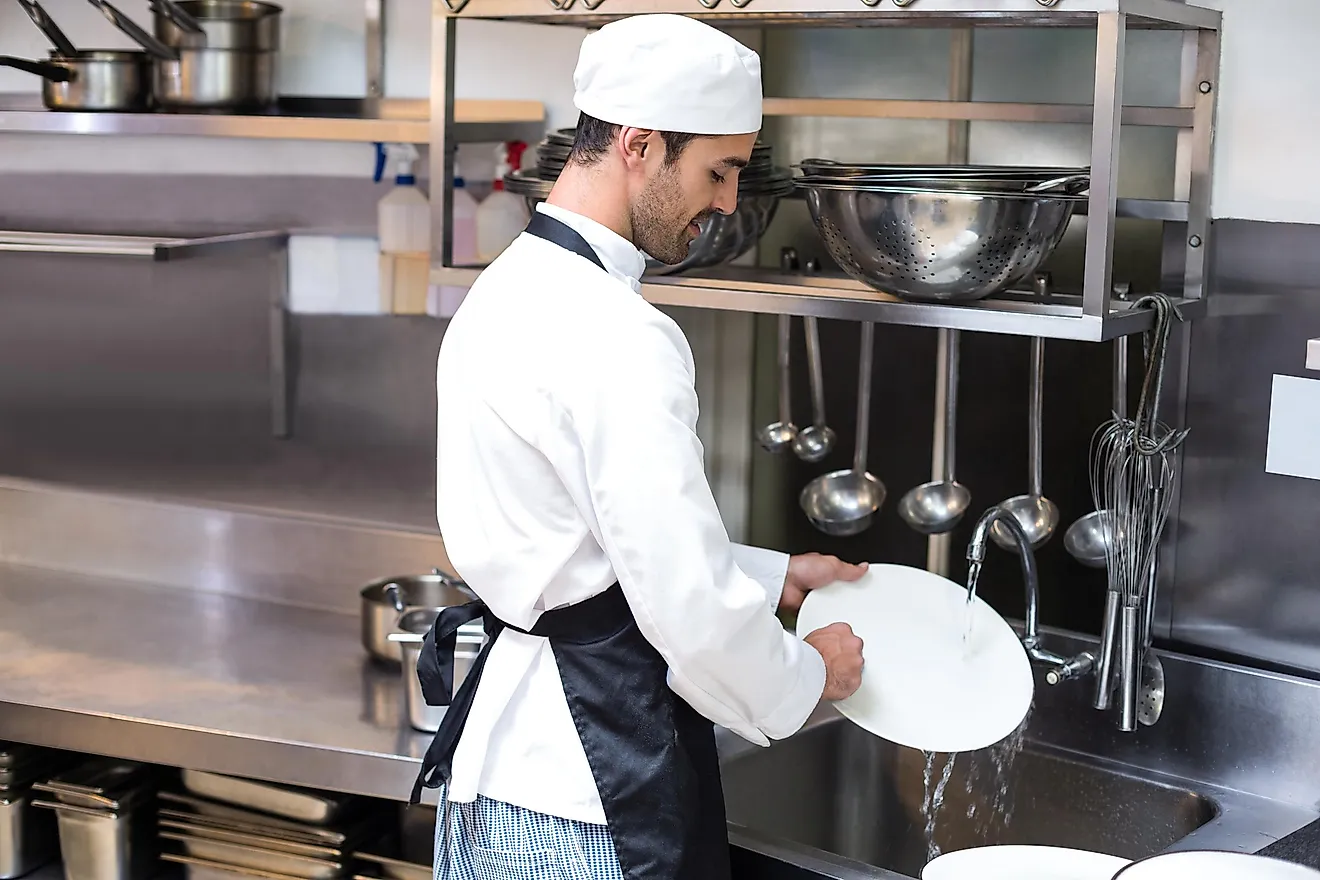 There are 2.7 million food preparation and serving workers in the US.
Dishwashers earn about $8.81 per hour.
In the state of North Dakota, the lowest paying job is ushering.
The United States is a nation associated with economic prosperity. The fabled American Dream is in line with this association, offering a promise of hope and success no matter who you are or where you begin. Unfortunately, the reality of the world is not quite as simple and pristine as this optimistic worldview would suggest. Even in the wealthy United States there still exists bottom of the barrel jobs that offer low pay and often harsh work conditions. Everyone's got to make a living and so even these unappealing jobs find themselves staffed with willing if not eager participants. Here are some of the lowest-paying jobs in the country, according to the US Bureau Of Labor Statistics 2018 wage estimates. 
Dishwashers 
Dishwashers are the invisible force at restaurants that keep the wheels of work turning smoothly. They mainly operate in the back, cleaning the dishes in addition to maintaining facilities, kitchens, and food preparation equipment. This role is a lot of hard work as they have to manage rush times and heavy workloads while usually working alone or with minimal assistance. And in exchange for this labor, they receive a median hourly wage of $10.93 and an annual wage of $22,730. 
Cashiers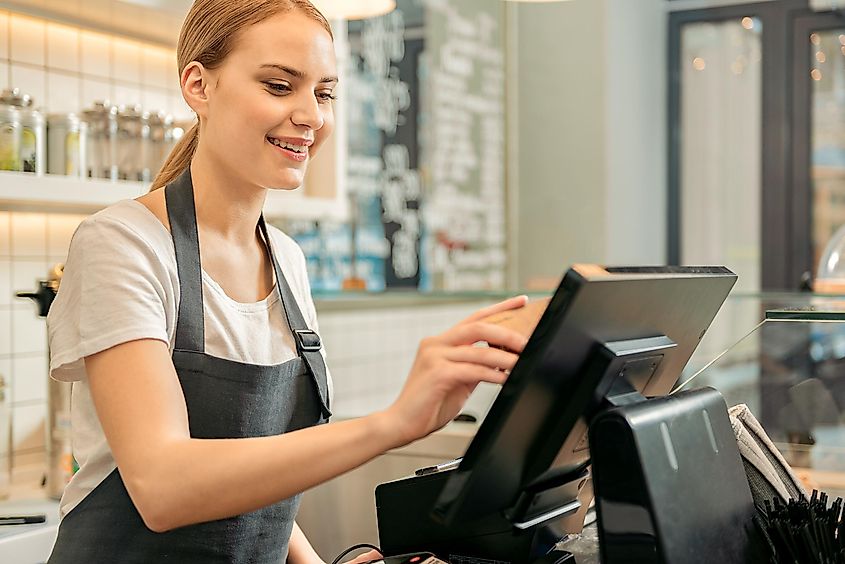 Cashiers are another class of workers that are nearly impossible to avoid in modern-day society. These people are responsible for handling cash, debit, and credit transactions and sales in a variety of establishments from malls to grocery stores. Many of them use related technologies in this role like scanners and cash registers. There are over three million people working in this role across the country. They clock in at a median hourly wage of $10.78, making for an annual wage of $22,430.
Counter Attendants
Based on a glance at their job title, it isn't immediately clear what counter attendants do. The US Bureau Of Labor Statistics specifically classes this position as consisting of employees who serve food to clientele at a counter or at a steam table - which is the kind of serving contraption that one might see in a buffet-style restaurant. It is important to note that this role specifically excludes those who also wait tables, leaving it at about 473,860 total workers across the country, all making a median hourly wage of $10.74 and an annual salary of $22,330. 
Ushers
Ushers are next on this list as one of the lowest paying jobs in the country. These workers are typically responsible for assisting attendees at entertainment events, like movies and other large scale public events, by performing basic duties. These tasks include ticket collection, seat guidance, helping search for lost items and security risks, and helping to locate on-site facilities. There are an estimated 133,970 ushers across the United States with a median hourly wage of $10.70 and an annual wage of $22,260. Though technically an unskilled position, it nonetheless cultivates soft skills in conflict resolution and customer service.
Amusement and Recreation Attendants
Next up, is the position of amusement and recreation attendants. People who work in this field are responsible for assisting at amusement and recreation facilities, like theme parks, fairs, and bowling alleys. Their realm of work can include scheduling the use of facilities, maintaining equipment and operating amusement rides and stalls if appropriate. As America's free time grows there will be more and more people attending the sort of recreational activities that require such attendants. They make a median hourly wage of $10.70 and a median annual wage of $22,260. 
Hosts and Hostesses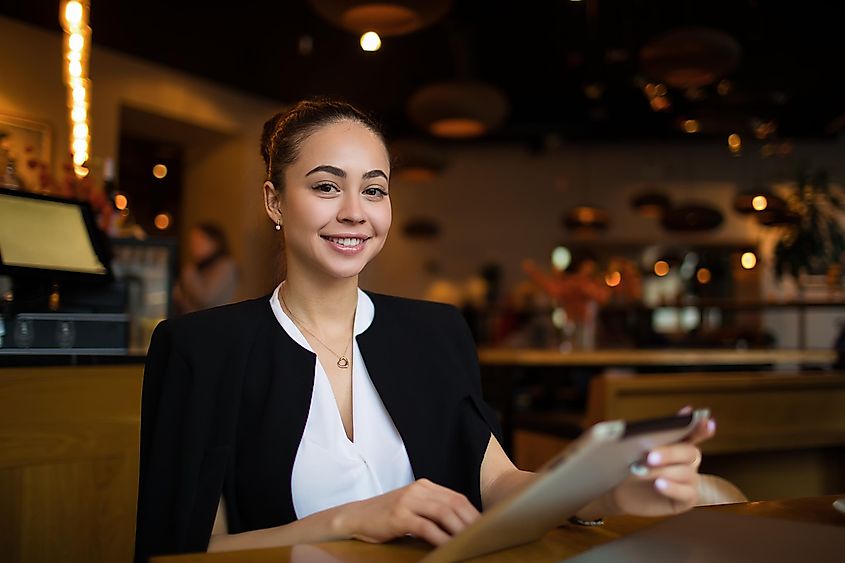 Unlike the similar but different job of serving, hosts and hostesses rarely get as much in tips to supplement their low hourly wages. If you've ever gone out to a restaurant you've likely seen someone working in this position, as they are required to welcome visitors, seat them, and perform miscellaneous other tasks around the establishment. In many ways, they're the first customer-facing line of defense at work and despite their low pay are responsible for controlling the flow of the entire restaurant. Staff in this role make a median hourly wage of $10.65 and an annual wage of $22,160. 
Combined Food Prep and Serving Workers, Including Fast Food Workers
Combined food preparation and serving workers, including fast food, is a behemoth of a sector. It covers all workers who are at all involved in the tasks of preparing and serving food. More than 3.5 million people work in this role but despite its large number of employees and their importance in keeping the nation fed, wages don't quite match up. Specifically, workers in this role make a median hourly wage of $10.22 and an annual median wage of $21,250.
Gaming Dealers
The tasks that gaming dealers are responsible for largely falls in line with the name of the job. They operate games that are played at tables. These can include any number of gambling games and activities from cards to dice. Workers here are critical to keeping games running smoothly, dealing out cards and distributing chips and winnings as needed. The sums of money that may pass through their hands are unfortunately not tied to their own wages, with a low median hourly wage of $9.68 and an annual median wage of $20,120.