Travel
The 10 Most Expensive Destinations In Florida
Delray Beach is the most expensive travel destination in the US state of Florida.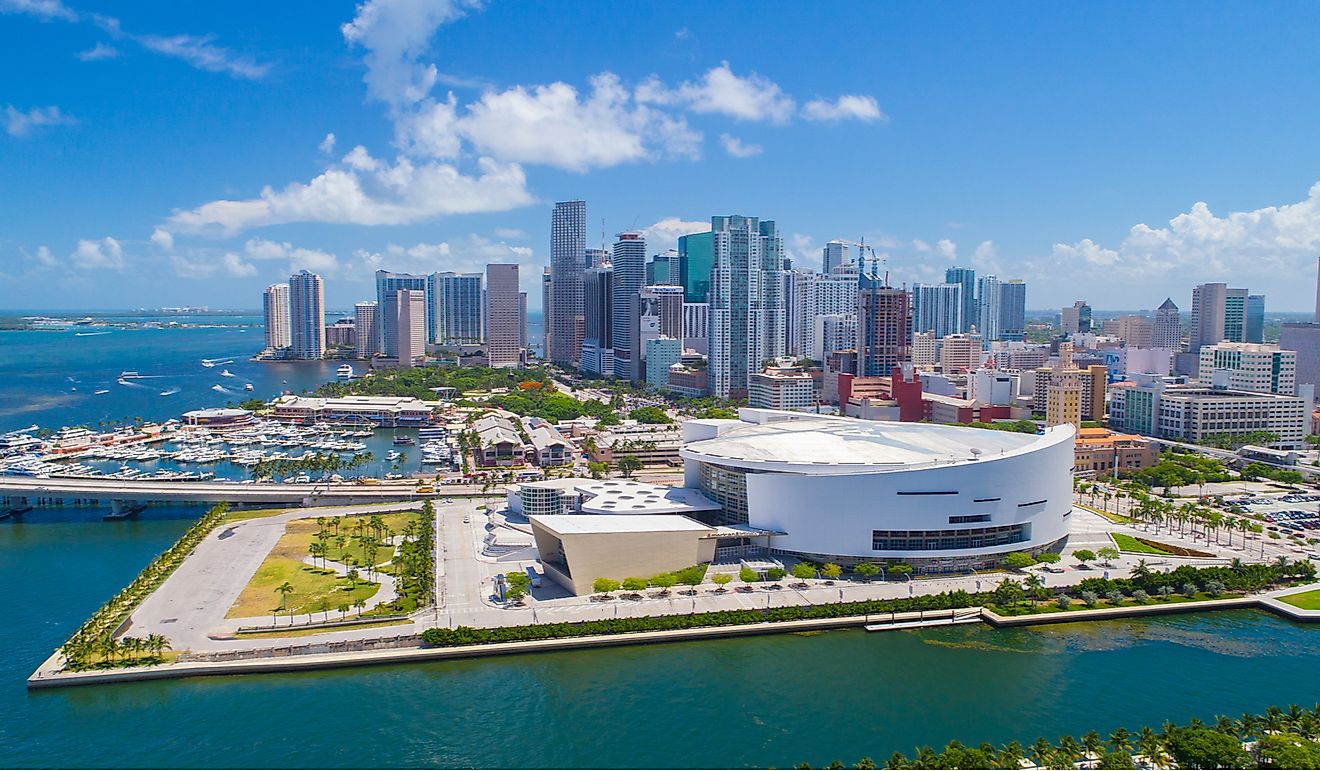 Florida, which is the southeasternmost US state, is a year-round destination for tourists from both within and outside the United States. The state is a popular destination for those seeking to escape cold winters, but also features numerous attractions for families throughout the year. Florida's tropical climate, long and sandy beaches, abundant marine life, and bustling cities make it the third most populous state and help support a large tourism industry.
However, some of the top vacation areas in the state can be expensive. In order to determine the most expensive destinations in Florida, MiamiHotels.org compiled a list that ranked destinations according to the average rate for the cheapest available double hotel room (minimum 3-star hotel) in each location. The rankings were based on costs during the period between February 1, 2018 and March 31, 2018.
The 5 Most Expensive Destinations in Florida
1. Delray Beach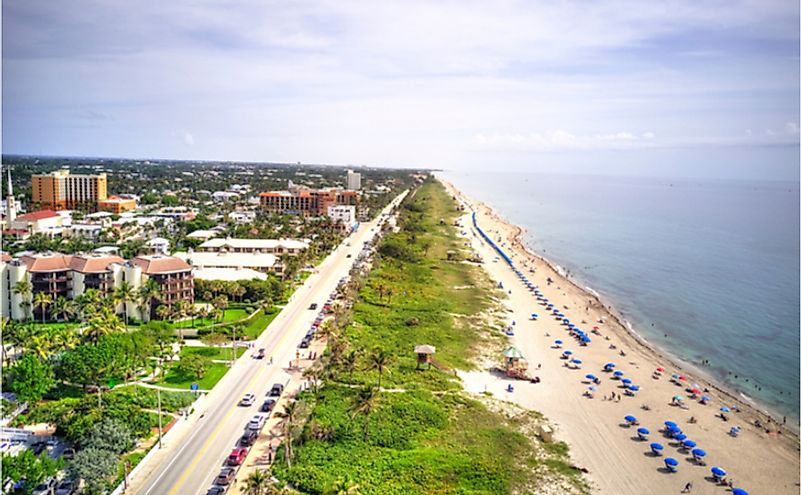 Delray Beach is a coastal city in Palm Beach County, and ranks as the most expensive destination in Florida. Delray offers 3.2 km of public beach that is accessible from Florida State Road A1A. The shallow waters near the public beach contain the ruins of the British Steamship Inchulva that sank in 1903. The site of the wreck now serves as a habitat for thousands of native fish and corals, and is also a popular scuba diving and snorkeling spot. Delray's East Atlantic Avenue features a lively nightlife, top shopping, and dining areas. Art fairs and street festivals are also held here throughout the year. Delray offers numerous other attractions such as golf clubs, galleries, museums, that keep tourists busy during their visit to the tropical beach town.
2. Sanibel
Florida's second most expensive destination is a barrier island that is occupied by the city of Sanibel. The city's shell beaches are popular attractions, drawing visitors from all over the world to observe the rare seashells that wash up on Sanibel. Seashell hunters that find the brown-spotted shell of the junonia often get their photo posted in local newspaper. Given that so many people on the island are hunched or bent over looking for shells, the posture has been nicknamed the "Sanibel Stoop." Lighthouse Beach features Sanibel Lighthouse, a fishing pier, and nature trails, while Bowman's Beach is the most secluded beach on the island.
3. Fort Myers Beach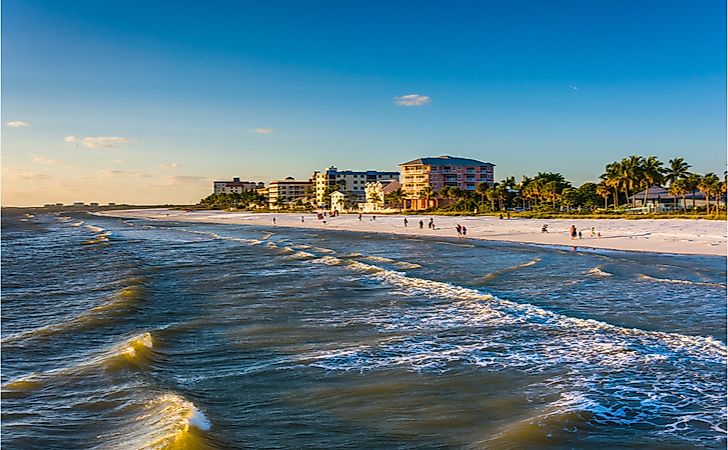 Located on Estero Island in Florida's Lee County, Fort Myers Beach is the third most expensive destination in the state. The bright sun and long sandy beaches of Fort Myers Beach are complemented by numerous festivals held in the town, like the Lions Club Shrimp Festival that celebrates the local shrimping industry. Another popular festival, Taste of the Beach, gives visitors the opportunity to purchase samples of signature dishes, as well as featuring food awards. Other events, such as the American Sand Sculpting Championship and the Fort Myers Beach Christmas Boat Parade, attract thousands of visitors to the town.
4. Key West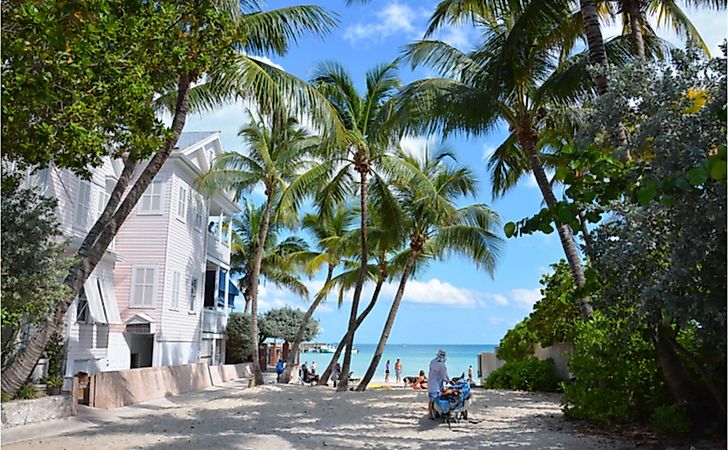 Florida's fourth most expensive destination is Key West, which is an island and city in the Straits of Florida. Key West features several attractions, such as Old Town, the city's historic district that is lined with classic bungalows and guest mansions. The lively waterfront scene of Key West offers various beach activities to large crowds. Key West also contains the southernmost point in the continental United States, as marked by a monument that was built in 1983.
5. Downtown Miami
Downtown Miami, which features a strip of multimillion-dollar high-rises, exclusive resorts, and hordes of tourists, is one of the most happening destinations in Florida, as well as one of the most expensive. The area contains numerous historic buildings, public spaces, cultural institutions, shopping arcades, and restaurants.
List of the 10 Most Expensive Destinations in Florida
Rank
Florida Destination
Average Rate of the Cheapest Double Hotel Room (Minimum 3-Star)
Between February 1, 2018 and March 31, 2018
1
Delray Beach
$324
2
Sanibel
$303
3
Fort Myers Beach
$302
4
Key West
$284
5
Downtown Miami
$254
6
Sarasota
$253
7
Boca Raton
$246
8
Pompano Beach
$229
9
Key Largo
$224
10
Islamorda
$224
About the Author
Oishimaya is an Indian native, currently residing in Kolkata. She has earned her Ph.D. degree and is presently engaged in full-time freelance writing and editing. She is an avid reader and travel enthusiast and is sensitively aware of her surroundings, both locally and globally. She loves mingling with people of eclectic cultures and also participates in activities concerning wildlife conservation.
This page was last updated on December 5, 2019.
Citations
Your MLA Citation
Your APA Citation
Your Chicago Citation
Your Harvard Citation
Remember to italicize the title of this article in your Harvard citation.