If you ever turned on the TV in the last 50 years and watched a documentary about flora and fauna of our planet, there is a big chance it was narrated by Sir David Attenborough. The deep and soothing voice of Sir David has been guiding us through the intriguing life of plants and animals that inhabit the Earth, and there is a lot of credit behind his resume. 
Early Work With BBC
Born as David Frederick Attenborough in 1926 in Leicester, England, this journalist, broadcaster, and a natural historian showed his interest in the history of nature from his early days. Attenborough earned his MA degree from the Clare College in Cambridge and started to work in television production for British Broadcasting Corporation in 1952. Working with the BBC, he joined forces with a reptile curator called Jack Lester in creating a famous TV show called the "Zoo Quest." Attenborough and Lester filmed live animals in different living scenarios, and they discussed how they behave in nature, and what happens when they enter the zoo. The global popularity of Zoo Quest opened eyes for the production staff of BBC and raised their educational program perspectives for the years to come.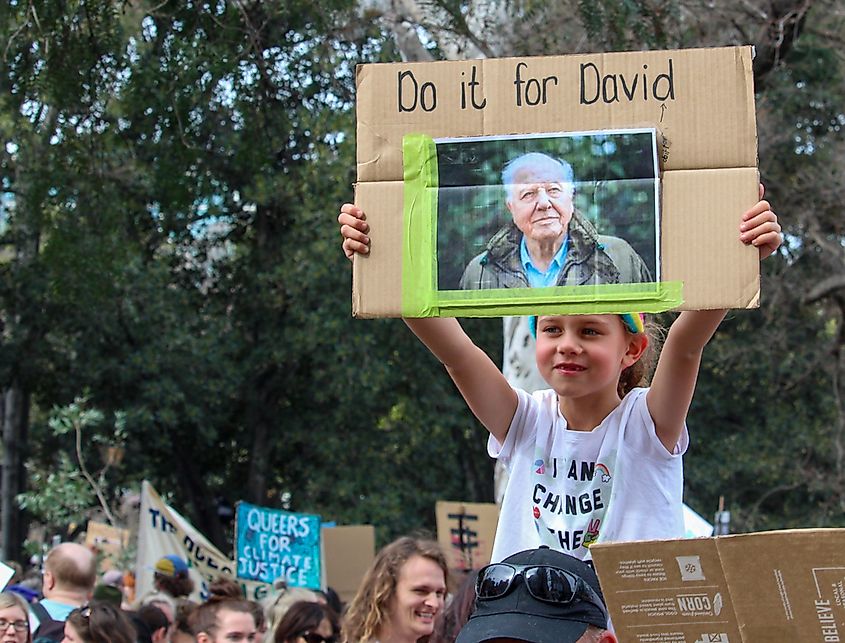 Sir David, already achieving a lot of recognition in the television field, had control of BBC's second channel, called BBC-2. During the time he managed the channel, many outstanding educational and other materials were aired. Attenborough aired not only one of the greatest British comedies ever called the "Monty Python's Flying Circus," but help the world to see the "Civilisation" of Kenneth Clark and "The Ascent of Man" which were a series created by Jacob Bronowski. But, from 1972 onwards, most of the projects that David Attenborough was involved in were done from a position of a freelancer, as he left the operative roles he had in the BBC in 1972.  
Record BAFTA Award Holder And Collaboration With Netflix
Throughout the years, Sir Attenborough has won a BAFTA Award for the series he narrated and/or produced in all possible production techniques. He is the only person that was rewarded for producing in black and white, color, HD, 3D, and 4K technology. In both 2018 and 2019, he won two Emmys in the Outstanding Narrator category. Also, by the year 2013, Attenborough has received an impressive 32 honorary degrees from various prestigious British universities. One of the most notable honors he received comes from the University of Cambridge, where Attenborough was given the honorary Doctor of Science in 1984.
The list of his most notable projects would definitely be too long, but some of Attenborough's most successful work came from the production of the "Life" series. This series started back in 1979, and the last part came out in 2006. In this nine-part series, Attenborough takes us on a journey that explains life on Earth to a great extent, dealing with birds, mammals, plants, and extreme living conditions that exist on Earth. The latest Netflix production called "Our Planet" (2018) was also critically acclaimed and was beautifully narrated by Sir Attenborough.