Share Of Illegal Rosewood Trade Seizures By Destination Countries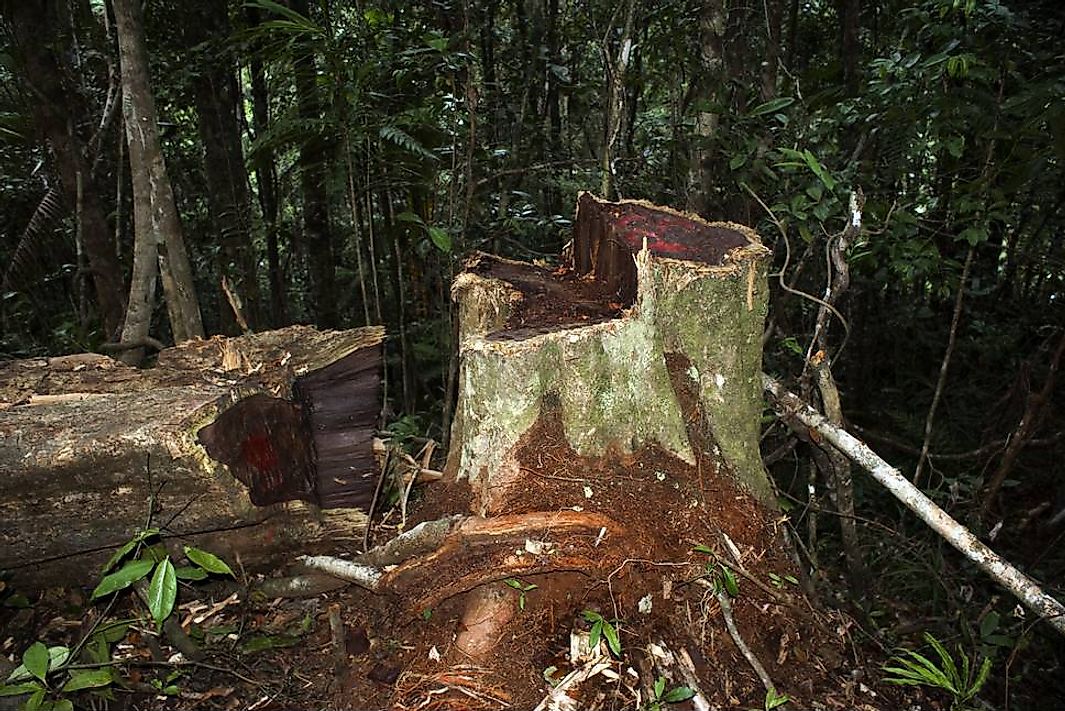 Rosewood is the name of the ornamental tropical woods of different species that belong to the genus Dalbergia. The Brazilian Rosewood (D. nigra) is the country's finest wood and has been traded for hundreds of years but now is close to the brink of extinction. Rosewood has oily and fragrant smell where it gets its name and is used commonly as veneers casings for most musical instruments like guitar, piano, other cabinet works, brush backs, and several other purposes. The oil obtained from leaves is used in the manufacture of soaps and fragrances. The Honduran Rosewood (D. stevensonii) is used in percussion instruments like xylophone, marimba and others replacing the Brazilian Rosewood. The Indian Rosewood (D. Latifolia) is among the species of the old world and has a rich purple streaked and golden yellow to blackish in color, whereas the Madagascan Rosewood (D. baronii) is the most sort after woods in the world. There is high demand for rosewood worldwide because it is pricey and most species are now protected to save it from extinction, this has created a black market of smuggling the wood. There have been several seizures of rosewood in different countries.
Share Of Illegal Rosewood Trade Seizures By Destination Countries
China
The government of China seized 7,783 metric tons of Rosewood between 2007 and 2015 mainly coming through Hong Kong. In October 2015 the Chinese customs captured a vessel in Hong Kong with Malagasy Rosewood originating from Tanzania. Rosewood timber is in high demand in China fueled by Qing style and Ming furniture. A single bed designed of rosewood designed elaborately in Shanghai showroom go for as much as $1million. There are enormous profits to be made by loggers and smugglers all over China. These huge demands of Rosewood are almost depleting this hardwood in all countries across the world. In 2013 CITES listed the Siamese rosewood as an endangered species, it was first thought it was only the forests of the Mekong in Cambodia that was affected, but it was realized it was a worldwide problem starting from India to tropical rain forests in Africa and South America. In 2015, China, Thailand, Cambodia, and Vietnam jointly agreed to fight smuggling of the rosewood and combat illegal logging.
United Arab Emirates
Between 2007 and 2015, there was a total of 338 seizures of rosewood in UAE that were either in transit or were intended to be used in the country. The ministry of environment and water participated in the CITES meeting in Geneva Switzerland and ratified the agreement to reduce the proliferation of wildlife crime.
Conclusion
Other countries where Rosewood seizure was experienced in 207-2015 include Malaysia (237 metric tons and Singer pore with 213 metric tons. Rosewood market is massive and is the driving force behind the destruction of forests in different countries across the world. Trading on the CITES listed rosewoods are comparatively small, and the most traded are the close relative of the protected species, which include Burmese rosewood (D. oliveri) and others. Although not all rosewood are listed with CITES, most of them are restricted in the countries of origin. Illegal logging destroys both the environment and the natural habitat of animals, and it is a wildlife crime. There are more than 30 species of rosewood that is used in the ever increasing furniture industry, but only a handful is listed as protected by the CITES.
CITES (Convention on International Trade in Endangered Species) is an international agreement between countries with the aim of ensuring trading animals and plants do not threaten their survival. CITES works by making the trade in certain species to be controlled. Therefore, all importation, exportation, and re-exportation of certain animals and plants covered by the Convention are subject to authorized licensing authority.
Share Of Illegal Rosewood Trade Seizures By Destination Countries
Rank
Country
Share of rosewood seizures by country identified as destination

(metric tons), aggregated 2007-2015

1
China
7,783
2
UAE
338
3
Malaysia
237
4
Singapore
213