Religion Demographics of Northern Ireland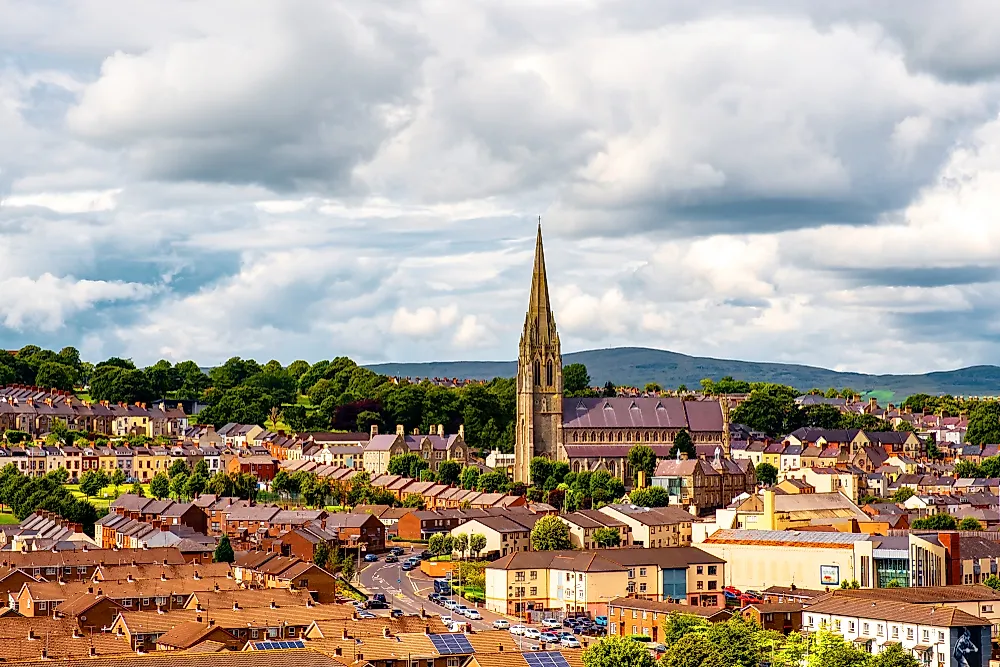 Northern Ireland is the smallest of the four countries that make up the United Kingdom, the others being England, Wales, and Scotland. It is one of the two countries that make up Ireland, the other being the Republic of Ireland. The population of Northern Ireland is about 1.9 million people with a third of this population residing in the Belfast Metropolitan area.
​Religious Demographics
About 93% of the Northern Irish population identifies as Christian, 1% is non-Christian and 6% is not religious. Protestants account for 48% of the population while Catholics account for 45%. The Roman Catholic Church is the single largest church in the country although there are more Protestants overall. The Presbyterian Church is the second largest and the largest Protestant denomination. It is closely related to the Church of Scotland theologically and historically. The Anglican Church is the second largest Protestant denomination; it was the official state church of Ireland until the Irish Church Act of 1869 separated the Church of England from the Church of Ireland, and disestablished the latter.
Comparison With The Rest Of Britain
Northern Ireland has more Christians in its population (93%) than Wales (57.6%), Scotland (53.8%), and England (59.4%). About 8% of the population is not religious compared to 31.9% in England, 43.7 % in Scotland, and 39.7% in Wales. Northern Ireland and the Republic of Ireland are both religious states with 90.4% the latter identifying as Christian. However, 84% of the Republic of Ireland is Catholic compared to 45% in Northern Ireland.
Religious difference between the Republic of Ireland and Northern Ireland was among the significant factors that lead to the armed conflict between the two countries between the 1960s–1998. The War began as a campaign against discrimination of Catholics who consider themselves a nationalist minority by the Protestants who were viewed as government loyalists.
Minor Religions
Islam is the largest minority religion of Northern Ireland. It is practiced by Muslims, most of whom immigrated to the country in the late 20th century. By 2019, about 5,000 Muslims were living in the country. Judaism is practiced by the 400 Jews living in Northern Ireland while about 200 Hindu families practice Hinduism.

Religious Trends In Ireland
It is projected that by 2021 there will be more Catholics (51%) than Protestants (37%) in Northern Ireland. This is attributed to the new generation that no longer views religion as a contentious issue between Ireland and Northern Ireland. The number of people who do not identify with any religion is also set to rise to 10% of the population, as secularism becomes a norm in society.
Religion Demographics of Northern Ireland
| Rank | Religion | Population (%) |
| --- | --- | --- |
| 1 | Romanic Catholicism | 45.76 |
| 2 | Oresbyterian Church | 24.06 |
| 3 | Anglican Church | 13.74 |
| 4 | Methodist Church | 3 |
| 5 | Other Christian | 5.76 |
| 6 | Other Christian | 0.82 |
| 7 | Non-religious | 5.11 |
| 8 | No answer | 2.75 |