Politics
Prime Ministers Of Hungary Since 1990
These Prime Ministers have been the Heads of Government in Hungary since the fall of single-party communist rule.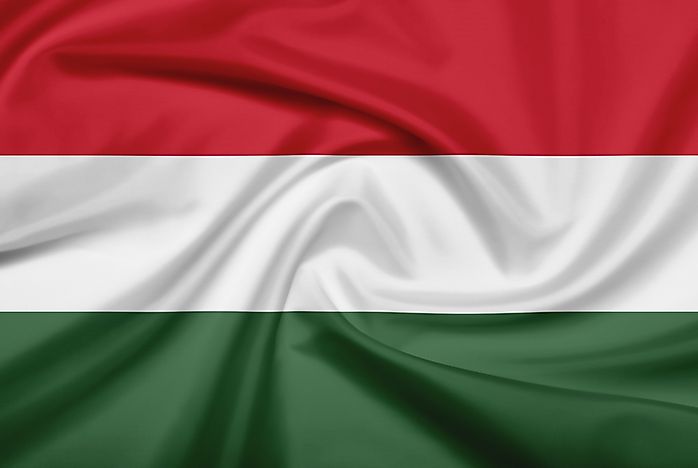 Hungary is a European country located in central Europe. It is a unitary parliament Republic which means the Hungarian government is accountable to parliament and that parliament is entitled to monitoring the government's work. If Parliament is not satisfied with the government's work, it may withdraw its support through a vote of no confidence. In Hungary government is headed by the Prime Minister who is formerly approved and then appointed by the President of Hungary after being elected by parliament. The Hungarian Prime Minister has some duties including determining the general direction of government policies following the government's program and chairing cabinet meetings to ensure that the decisions made by government are implemented.
Prime Ministers Of Hungary Since 1990
József Antall
József Antall was born on April 8, 1932 in Budapest, Hungary. He was the first Prime Minister of Hungary to be elected democratically after the fall of the single-party communist rule. József Antall worked for the Hungarian State Archive and Research Institute before moving into teaching and later on working as a librarian where he acquired an interest in the history of medicine. In 1989 József Antall was delegated to the National Roundtable Talks and later on in the year elected as the leader of the Hungarian Democratic Forum winning the Prime Minister post. During his time as Prime Minister Antall promoted the establishment of a legal system in hopes of attracting foreign investors and market economy. Due to his work, a European Parliament building in Brussels was named after him. József Antall served as Hungarian Prime Minister from 1990-1993 following his death before the end of his term due to cancer and we succeed by Péter Boross who acted as Hungarian Prime Minister till 1994.

Gyula Horn
Gyula Horn was born on July 5, 1932 in Budapest, Hungary and was the third Hungarian Prime Minister. Gyula worked at the Ministry of Finance before moving into the Ministry of Foreign Affairs where he went from official to Minister. During his term as Foreign Affairs Minister, he played a prominent role in demolishing the 'iron curtain' which allowed the Germans in Hungary to migrate into Austria to West Germany which later led to the unification of Germany. He was elected as Hungarian Prime Minister in 1994 after a tremendous victory by the socialist over Péter Boross. Gyula received several awards for his achievements including the Charlemagne Award in 1990. Gyula Horn served as Prime Minister from 1994-1998 and later on died on June 19, 2013, when he received a state funeral.
Viktor Orbán
Viktor Orbán was born on May 31, 1963 in Székesfehérvár, Hungary and is the incumbent Prime Minister who is also the third longest serving Prime Minister in the history of Hungary. Viktor Orbán is not only a politician but also a jurist and has served as Hungarian Prime Minister twice. Orbán was first elected as Prime Minister in 1998 and served till 2002 but failed to retain his seat and lost to the Socialists party and was defeated again in 2006. For eight years Viktor Orbán was the leader of the opposition until 2010 when he was reelected as Prime Minister in Hungary and later in 2014. Viktor Orbán is considered to be one of the most influential leaders in the European Union.
Ferenc Gyurcsány
Ferenc Gyurcsány was born on June 4
th
, 1961 in Pápa, Hungary and is an entrepreneur-politician. He had served as Minister of Youth Affairs and Sports in the years between 2003 and 2004. On August 25
th
, 2004 the Hungarian Socialist Party nominated Ferenc Gyurcsány as Prime Minister following the resignation of then Prime Minister Péter Medgyessy following a conflict with the party's coalition partner. He was later reelected in 2006 but resigned on March 28
th
, 2009 stating that he was a barrier to Hungary's economic and social reforms. In 2011 Gyurcsány and other members of the Hungarian Socialist Party quit establishing their party known as the Democratic Coalition.
Other Prime Ministers
Since the fall of the single-party communist rule in Hungary, there have been seven Prime Minister since 1990. They include the four mentioned above including Peter Boross, Gordon Bajnai, and Péter Medgyessy.
| Prime Ministers of Hungary Since 1990 | Term(s) in Office |
| --- | --- |
| József Antall | 1990-1993 |
| Péter Boross | 1993-1994 |
| Gyula Horn | 1994-1998 |
| Viktor Orbán (Incumbent) | 1998-2002; 2010-Present |
| Péter Medgyessy | 2002-2004 |
| Ferenc Gyurcsány | 2004-2009 |
| Gordon Bajnai | 2009-2010 |