Politics
Female Heads of State and Government
There are many powerful women in politics around the world.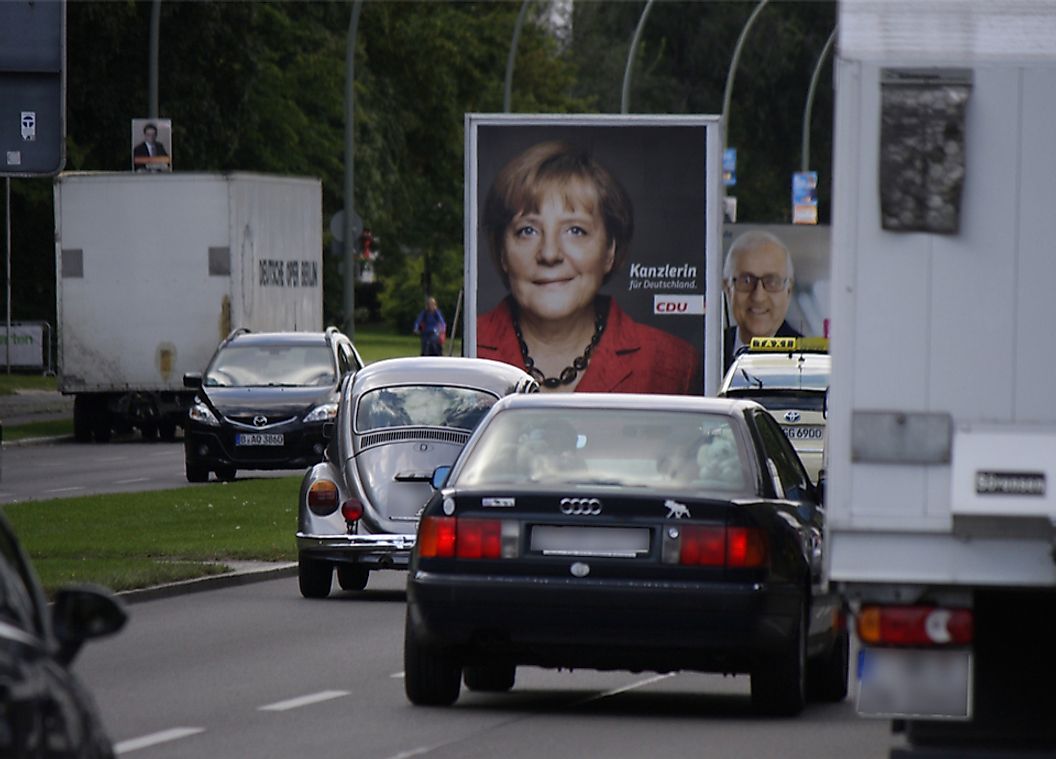 Although the majority of government positions are held by men, many positions are filled by powerful women. Below is a list of ten female heads of state or government from around the world.
10. Angela Merkel
Angela Merkel has served as the Chancellor of Germany since 2005. She held variety of government positions, such as Minister for Women and Youth (1991) and Minister for the Environment (1994) prior to her appointment as Germany's chancellor. During the 2013 election, Merkel's party won the largest number of seats, and formed the government with the support of Free Democratic Party.
9. Ellen Johnson Sirleaf
Ellen Johnson Sirleaf is the first female president of Liberia, as well as the first anywhere in Africa. She came into office on January 16, 2016 after winning the 2005 presidential election. Sirleaf previously worked as a minister until a coup d'état resulted in President Tolbert's death, and was a co-recipient of the 2011 Nobel Peace Prize, together with Tawakkol Karman and Leymah Gbowee.
8. Doris Leuthard
Doris Leuthard is the current President of Switzerland, which is also referred to as the Swiss Confederation. Leuthard was first elected president in 2010 and subsequently re-elected in 2016. She became a member of Swiss Federal Council following the resignation of Joseph Deiss. In 2009, Leuthard was elected Switzerland's Vice President, which helped put her on the path to the presidency.
7. Sheikh Hasina
Sheikh Hasina is the incumbent Prime Minister of Bangladesh, and was previously elected to the position in 1996 and 2009. Hasina first entered politics in 1981 when she was elected president of the Bangladesh Awami League. She was elected prime minister for the third time in 2014.
6. Dalia Grybauskaite
Dalia Grybauskaite is the current President of Lithuania, and the first woman to be elected president in her country. She previously held various government positions, such Vice-Minister for Foreign Affairs and Finance Minister, prior to running for the presidency. She is described as an "iron lady." Grybauskaitė is not married and has no children.
5. Simonetta Sommaruga
Simonetta Sommaruga is a Swiss politician who was elected Switzerland's president for 2015, and previously served as vice president. Simonetta served as president between January 1, 2015 until December 31, 2015, when she was succeeded by Schneider-Ammann.
4. Theresa May
Theresa May is the current Prime Minister of the United Kingdom. She came into office in July 2016 and is the second woman to ascend to premiership after Margaret Thatcher. May previously held various ministerial positions, such as Shadow Transport Secretary. She campaigned against Brexit (the withdrawal of the United Kingdom from the European Union), but after referendum results she asserted that there will not be another referendum, saying "Brexit means Brexit."
3. Michellle Bachelet
Michele Bachelet is the President of Chile. She came into office for the second time on March 11, 2014, after holding the same position between 2006 and 2010. Between her two presidencies she was appointed executive director of United Nations Entity for Gender Equality and the Empowerment of Women.
2. Marie-Louise Coleiro
Marie-Louise Coleiro has served as the President of Malta since April 4, 2014. She was a Member of Parliament between 1998 and 2014. Coleiro is the youngest president in Malta's history, and has striven to improve the country's economic and social conditions by establishing the President's Foundation for the Wellbeing of Society, which advises the president on the living conditions of citizens.
1. Tsai Ing-wen
Tsai Ing-wen is the current President of Taiwan and the second to ascend to power from the Democratic Progressive Party (DPP). Ing-wen is the first woman to be elected her county's president, and the first to have not previously held an executive position prior to serving as president. However, she did hold appointive posts, such as chairperson of Consumer Protection Commission and chair of the Democratic Progressive Party (DDP), before being elected president on January 16, 2016.
Are There Any Female Heads of Government?
There are many powerful women in politics around the world. Some examples are Queen Elizabeth and Prime Minister Theresa May of the United Kingdom, Chancellor of Germany Angela Merkel, and Ellen Johnson Sirleaf the President of Liberia and the first female head of state in Africa.
This page was last updated on September 25, 2017.
Citations
Your MLA Citation
Your APA Citation
Your Chicago Citation
Your Harvard Citation
Remember to italicize the title of this article in your Harvard citation.