Politics
Prime Ministers of Bhutan
The prime minister serves as the head of government in Bhutan and is nominated by the party of the National Assembly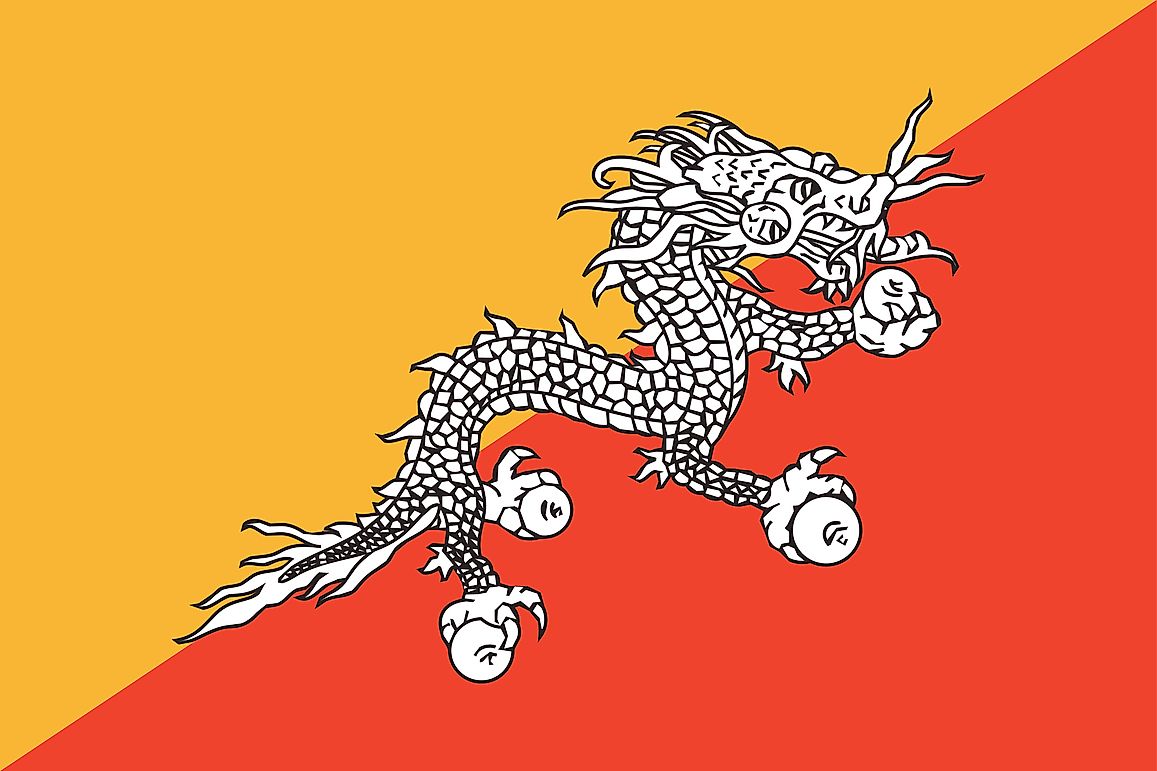 In 1952 the position of Prime Minister of Bhutan was established by King Jigme Dorji Wangchuck (1929-72) upon his ascension to the throne. King Wangchuck made his brother-in-law Jigme Palden Dorji (1919-64) prime minister and together they helped lead the modernization polices and reforms that the king wanted to install. These reforms however aggravated some in the military and religious institutions, which led to Dorji being assassinated. His brother Lhendup Dorji (1935-2007) then served as the acting prime minister, but was driven out after four months during a national power struggle. Following this, the position of prime minister was vacant until 1998 when King Jigme Singye Wangchuck gave up his role as head of government as part of a series of changes in an effort to democratize the country.
Bhutan's Earliest Prime Ministers
Jigme Thinley
Jigme Thinley went to college at Penn State University in America and after graduating became a member of the civil service in Bhutan in 1976. Starting in 1990 he quickly worked his way up the government, being administrator of the Eastern Zone of Bhutan, a secretary and then Deputy Minister in the Ministry of Home Affairs and then became the country's Permanent Representative to the United Nations. Thinley was made the first prime minister in 1998 when the position was brough back after over forty years and served a second time as prime minister in 2003. He also served as the Minister of Foreign Affairs between his first and second stint as prime minister and as the Minister of Home and Cultural Affairs after 2003. In 2008, Thinley made history by becoming the first democratically elected prime minister in Bhutan's history and is the first person to serve as prime minister for three separate terms. Thinley was elected as the leader of the Bhutan Peace and Prosperity Party.
Sangay Ngedup
Sangay Ngedup went to college in India, where he graduated from the prestigious St. Stephen's College in New Delhi. Following his graduation in 1976 he went back to Bhutan to become a member of the Bhutanese foreign service and took part in diplomatic courses in India and Australia. From 1977 to 1989 he spent his time as part of the permanent mission of Bhutan to the United Nations and later as the second and then first secretary in the Bhutan Embassy in India. In 1989 he was made ambassador to Kuwait, but this posting was short lived as he was made the Director of Trade and Industry later that year. He then served as the joint secretary of the Planning Commission, Director General of Health and Minister of Health and Education in the following years before his first term as Prime Minister in 1999. He then served as the Minister of Agriculture from 2003 to 2007, while also serving his second term as prime minister in 2005. In 2007 he resigned from his post to enter politics in preparation for the upcoming democratic election, becoming the leader of the People's Democratic Party. Ngedup however lost the election in a rout to Jigme Thinley.
Tshering Tobgay
Tshering Tobgay also went to college in America, having attended the University of Pittsburgh to get his bachelor degree in mechanical engineering. He then went back to Bhutan to work as a civil servant, working with the Technical and Vocational Education Section that was part of the Education Division for eight years. He then went on to create and be the head of the National Technical Training Authority for four years before deciding to go back to Harvard to continue his education, receiving his master's degree in public administration in 2004. Tobgay then served as the director for the Human Resources department as part of Ministry of Labor and Human Resources before resigning in 2007 to enter the political arena. Tobgay helped to found the People's Democratic Party (PDP) and in 2009 became the party's leader following Ngedup's resignation. During the 2013 election Tobgay led the PDP to an upset victory over the Bhutan Peace and Prosperity Party and became prime minister.
The Election And Duties Of Bhutan's Prime Ministers
The position of prime minister when to the chairperson of the Council of Ministers, with the position rotating on a yearly basis. The candidates for the Council of Ministers were elected by the National Assembly to five year terms and the position of Prime Minister changed each year between the five candidates who received the highest number of votes from the National Assembly. Since 2008 with their first democratic elections the prime minister is selected by the party that wins the most seats in the National Assembly to a five year term, as outlined in the 2005 Constitution. The prime minister serves as the head of government and leads the executive Cabinet of Bhutan's parliamentary democracy.
Who Was the First Prime Minister of Bhutan?
Jigme Thinley was the first prime minister of Bhutan, holding office between 1998 and 1999.
Prime Ministers of Bhutan
Prime Minister
Dates Served
Jigme Thinley
20 July 1998- 9 July 1999
Sangay Ngedup
9 July 1999 -20 July 2000
Yeshey Zimba
20 July 2000- 8 August 2001
Khandu Wangchuk
8 August 2001- 14 August 2002
Kinzang Dorji
14 August 2002- 30 August 2003
Jigme Thinley
30 August 2003- 18 August 2004
Yeshey Zimba
18 August 2004- 5 September 2005
Sangay Ngedup
5 September 2005- 7 September 2006
Khandu Wangchuk
7 September 2006-31 July 2007
Kinzang Dorji
31 July 2007-9 April 2008
Jigme Thinley
9 April 2008- 28 April 2013
Sonam Tobgye
28 April 2013-27 July 2013
Tshering Tobgay
27 July 2013-Present
This page was last updated on April 25, 2017.
Citations
Your MLA Citation
Your APA Citation
Your Chicago Citation
Your Harvard Citation
Remember to italicize the title of this article in your Harvard citation.