Worst Canadian Prime Ministers of All Time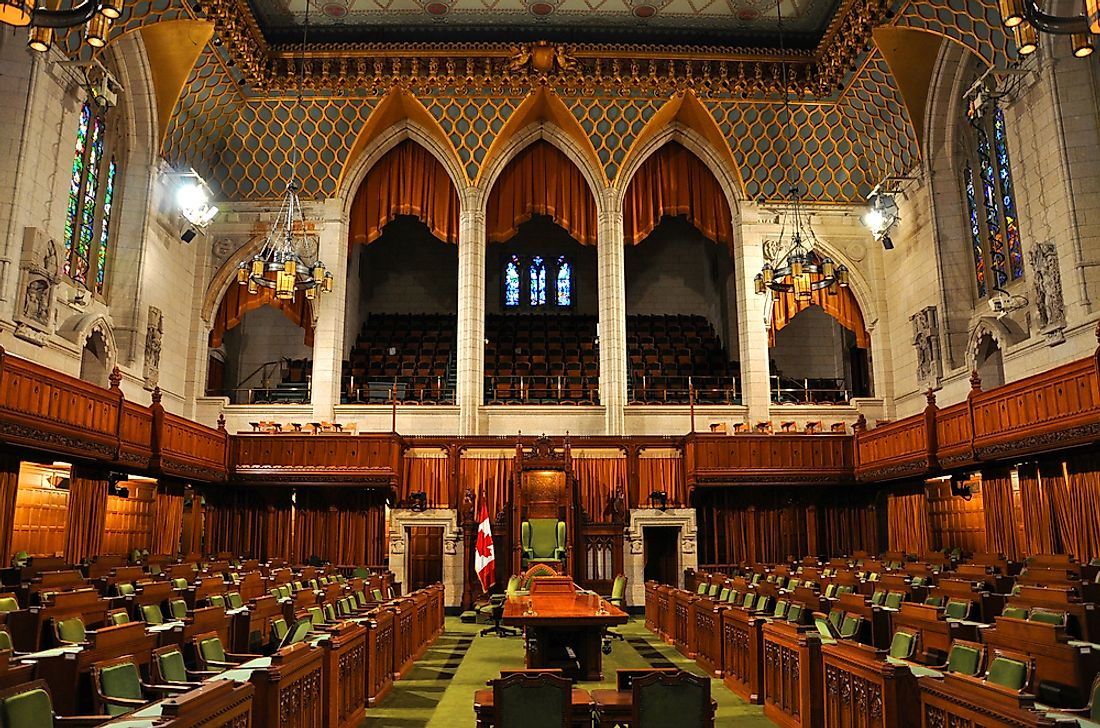 The prime minister of Canada is head of the government of Canada. He or she chairs the cabinet, is primary minister of the Crown, and advises the Canadian Monarch. The office of the prime minister is not outlined in the constitution and only exists as per established convention. Historically, prime ministers of Canada have been ranked according to their successes while in office. Rankings focus on achievements, failures, leadership qualities, and faults. Below is a list of the worst Canadian prime ministers of all time.
10. Charles Tupper
Charles Tupper was the 6th prime minister of Canada who served for 3 months between May and July 1896. He was also one of the few prime ministers never to sit in parliament while in office, and, at age 74, was also the oldest to become Canadian prime minister. Tupper faced significant criticism while his conservative party was sharply divided over the Manitoba School Question. He also refused to surrender power upon defeat in the 1896 election, but was eventually forced to resign.
9. Joe Clark
Joe Clark served as Canada's 16th prime minister from June 1979 to March 1980, and was the youngest prime minister to take office. Clark's government had a minority seat in parliament, making him less effective and unable to accomplish much during his tenure. Although he campaigned on a promise to cut taxes, he created a budget that slowed the economy and proposed higher taxes on gasoline in order to reduce the budget deficit. His refusal to work with the British Columbia Social Credit Party, known as Socreds, as well as the introduction of a gasoline tax, led to his defeat in December 1979.
8. Arthur Meighen
Arthur Meighen served two terms as the ninth prime minister of Canada, holding office first from July 1920 until December 1921, and again between June and September 1926. During his first term as prime minister, his efforts to introduce conscription hurt an already struggling Liberal party. The Winnipeg General Strike and farm tariffs also made him unpopular among labour and farming groups. Meighen was criticized by the Liberals for accepting the position of the prime minister.
7. Paul Martin
Paul Martin was the 21st Prime Minister of Canada who served from December 2003 until February 2006. Two months into office, the Martin government was criticized in a report by the Auditor General, and the scandal negatively impacted his popularity and cast doubts on his cabinet. His party was accused of sponsorships and kickbacks, which lead to a further drop in public approval. Martin was also criticized for failing to achieve a foreign aid target of 0.7% of GDP. Overall, his tenure as a prime minister has been described as unfocused and indecisive.
6. John Abbott
John Abbott was the third prime minister of Canada who served 17 months from June 1891 to November 1892. He was a caretaker prime minister following the death of Macdonald. Canada plunged into economic recession as soon as Abbott took office. Within the same period, he faced the McGreevy-Langevin scandal, which revealed the former Conservative Public Works minister had conspired to defraud the government. His attempt to turn over the government to fellow Conservative John Thompson was widely rejected by an anti-Catholic sentiment within the party.
5. Alexander Mackenzie
Alexander Mackenzie served as the second prime minister from November 1873 to October 1878. He attempted various types of government reform, including the introduction of secret ballot voting and creation of the Canadian Supreme Court. However, his tenure was marked by economic depression which had resulted from the Panic of 1873. Mackenzie was unable to improve the situation, as several of his policies, including free trade, failed to strengthen the economy. The Conservatives took advantage of the situation and proposed a National Policy of protective tariffs that became popular with the voters leading to the defeat of Liberals.
4. John Thompson
John Thompson was the fourth prime minister of Canada from December 1892 to December 1894, although he had previously declined the position in 1891. He assumed the office upon the retirement of John Abbott and also retained the post of the Attorney General. His primary concern was the possibility of Canada's annexation by the US. He also attempted to reduce tariffs and address questions over Manitoba schooling in a dispute over the role of Roman Catholics and Protestants in the administration of schools. These issues were not resolved until after Thompson's death. Thompson's leadership influence was cut short by a fatal heart attack on December 12, 1894.
3. John Turner
John Turner was the 17th prime minister of Canada and served from June to September 1984. He previously held several Cabinet portfolios under two prime ministers. When sworn in as prime minister, Turner was neither an MP nor a Senator. After only a few days in office, Turner requested the Governor General dissolve parliament and call an early election. The majority of Turner's Liberal cabinet members were defeated in what became known as the worst loss for a governing party in Canada's history. Turner's only notable achievement was helping fulfill former prime minister Pierre Trudeau's goal of more than 200 Liberal patronage appointments into various offices. However, such appointments generated backlash across political divides.
2. Mackenzie Bowell
Sir Mackenzie Bowell was the 5th prime minister of Canada from December 1894 to April 1896. He was the second prime minister to hold office while also serving as a member of Senate rather than the House of Commons. The defining challenge during his tenure was the Manitoba School Question, which involved the separate funding of schools for Roman Catholics and Protestants. The issue was divisive across the country, government, and cabinet, and he had difficulty reaching a resolution. He was also hampered by his indecisiveness and the inability to take part in debates in the House. His cabinet determined he was incompetent to lead, and ultimately forced him to resign.
1. Kim Campbell
Kim Campbell was the first and the only female prime minister of Canada. She served as the 19th Canadian prime minister from June to November 1993. She succeeded Brian Mulroney, who had retired from politics. Upon assuming office, Campbell reduced the number of ministers from 35 to 23 by consolidating certain ministries. Although Campbell had an approval rating of 51% during the four months in office, most of her time was spent campaigning, touring the country, and attending social events. She was unable to introduce any legislation to parliament during her term.