List of Presidents Of Uzbekistan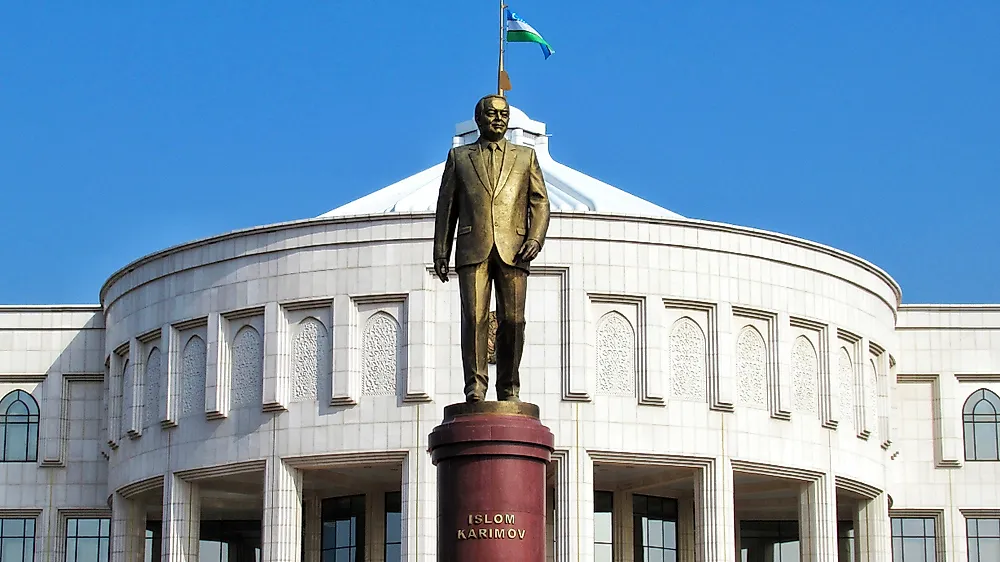 Uzbekistan, officially known as the Republic of Uzbekistan, is a country located in Central Asia with an approximate area of 172,700 square miles and a population of 31 million. It consists of twelve provinces. Tashkent is the country's capital, as well as its largest urban center. It is a doubly landlocked country, meaning it shares its borders with five countries who are also landlocked (Kazakhstan, Tajikistan, Kyrgyzstan, Afghanistan, and Turkmenistan). Uzbekistan was conquered by eastern Turkic-speaking nomads in the 16th century but was gradually incorporated into the Russian empire in the 19th century. It became a republic of the Soviet Union in 1924, until 1990 when state sovereignty was declared. Following the dissolution of the Soviet Union Uzbekistan gained its independence and was renamed the Republic of Uzbekistan on August 31, 1991.
Presidents Of Uzbekistan
Islam Karimov
Islam Karimov, the first president of the Republic of Uzbekistan, was born in Samarkand region of the country. He stayed in an orphanage from the early part of his life until his graduation from high school. Afterwards, he pursued a degree in mechanical engineering at Central Asian Polytechnic Institute. Upon graduation, he worked as an engineer before joining the Ministry of Water Resources of what was then known as the Uzbek Soviet Socialist Republic (SSR). He graduated from the Tashkent State University of Economics with a master's degree in economics in 1967. On March 1990, he was elected by the Uzbek Supreme Soviet to the position of the first president. Karimov declared the independence of Uzbekistan on the August 31, 1991.
Shavkat Mirziyoyev
Shavkat Mirziyoyev is the current president of the Republic of Uzbekistan. He was declared the interim president of the country by the Supreme Assembly on September 8, 2016 following the death of Islam Karimov. He graduated from the Tashkent Institute of Irrigation and Melioration with a Ph.D. degree in technological sciences. He was the governor of the Jizzakh region from 1996 to 2001, then went on to become the governor of the Samarqand region from 2001 to 2003 where he was appointed the prime minister in 2003. Mirziyoyev was sworn in as president of Uzbekistan on December 14, 2016.
Roles of the President
The Constitution of the Republic of Uzbekistan outlines the roles, responsibilities, and duties of the president. The president ensures the observance of the rights, freedoms, constitution, and laws of the Republic, ensuring the sovereignty and security of the country, and representing the Republic of Uzbekistan on national and international matters. The holder of the office selects the nominee for election to the post of chairman of the senate and approves the nomination of the prime minister, members of the cabinet as well as overseeing their removal from office.
Presidents Of Uzbekistan
| Presidents of Uzbekistan Since Independence from the Soviet Union | Term in Office |
| --- | --- |
| Islam Karimov | 1990-2016 |
| Shavkat Mirziyoyev (Incumbent) | 2016-Present |