Society
Presidents Of Tanzania Since Independence
Tanzania's President is the Head of Government, Head of State, and Commander-in-Chief of the country.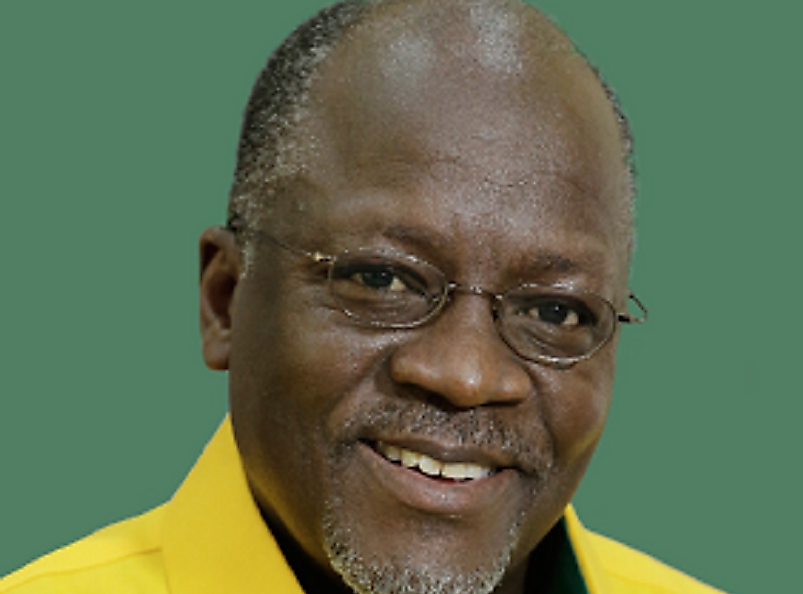 Tanzania is the largest country in East Africa. It was formed in April 1964 when Tanganyika and Zanzibar merged to form a united country. The country is a presidential constitution republic while its politics has been dominated by one party, Chama Cha Mapinduzi. The president of Tanzania, who is elected for a maximum of two five years term through a popular vote, is both the head of state and government. He or she heads the executive arm of the government and also the Commander-In-Chief of the armed forces. He has the powers to make executive appointments including the prime minister, cabinet ministers, ambassadors, and lower level executives. He or she also enhances foreign relation and protect the integrity of the country's territory. Tanzania's presidents since independence are looked at below.
Former Presidents
Julius Nyerere
Julius Nyerere was born on April 13, 1922, to a local Chief named Burito. He was a teacher before joining politics. Julius Nyerere was a statesman who served Tanzania from 1960 until his retirement in 1985. In 1960, he became the Chief Minister when Tanganyika was granted responsible government. He led the country to independence the following year later becoming the first Prime Minister. With Tanganyika becoming a republic in 1962, Nyerere became the first president and immediately created a One-Party State. In 1964, he managed to merge Tanganyika and Zanzibar and renamed the union "Tanzania." President Nyerere was known for Ujamaa (familyhood or socialism) which dominated his policies. However, the policies led to systematic corruption, a decline in the economy, and unavailability of basic needs. He resigned after over two decades in power but left Tanzania least developed and one of the poorest in Africa. He died on October 14, 1999.
Ali Hassan Mwinyi
Ali Hassan Mwinyi, born in 1925, was handpicked by Nyerere upon his retirement in 1985. He was the third president of Zanzibar before becoming Tanzania's second president. He also served as the Tanzania's Vice President and interior minister. As the president, his first step was to reverse Nyerere's socialist policies. He also relaxed the import restrictions and encouraged private investment in the country. During his second term in office, multiparty politics were reintroduced. He also pushed for liberalization the economy and morals. It is believed that during his term in office Tanzania made significant strides towards economic recovery after the failed Nyerere policies. He retired from politics in 1995 at the end of his second term.
Benjamin Mkapa
Benjamin Mkapa was born in 1938 and graduated from Makerere University in 1962. He became Dodoma's administrative officer and Minister for Science, Technology, and Higher Education and Minister for Foreign Affairs before his election as the country's third president in 1995. During his term in office, he focused on fighting and preventing corruption, privatization of state-owned corporations, and encouraging free market policies. His foreign policies led to the cancellation of some of the country's debt by the World Bank and IMF. Due to a term limit, Mkapa left office in 2005. However, he is accused of appropriating public resources without following procedures.
Incumbent President John Pombe Mangufuli
John Pombe Mangufuli was elected as the fifth president of Tanzania in 2015, taking over from Jakaya Kikwete. He served in several ministerial positions including Ministry of Lands and Human Settlement, works, and Livestock and Fisheries. His presidency has made headlines for his fight against corruption, austerity measures, and downsizing of most of recurrent government expenditures.

Who Was the First President of Tanzania?
The first president of Tanzania was Julius Nyerere, who was in office between 1962 to 1985.
Presidents Of Tanzania Since Independence
| Presidents of Tanzania | Term in Office |
| --- | --- |
| Julius Nyerere | 1962-1985 |
| Ali Hassan Mwinyi | 1985-1995 |
| Benjamin Mkapa | 1995-2005 |
| Jakaya Kikwete | 2005-2015 |
| John Magufuli (Incumbent) | 2015-Present |
About the Author
John Misachi is a seasoned writer with 5+ years of experience. His favorite topics include finance, history, geography, agriculture, legal, and sports. 
This page was last updated on April 25, 2017.
Citations
Your MLA Citation
Your APA Citation
Your Chicago Citation
Your Harvard Citation
Remember to italicize the title of this article in your Harvard citation.