Presidents Of Ecuador Since 1979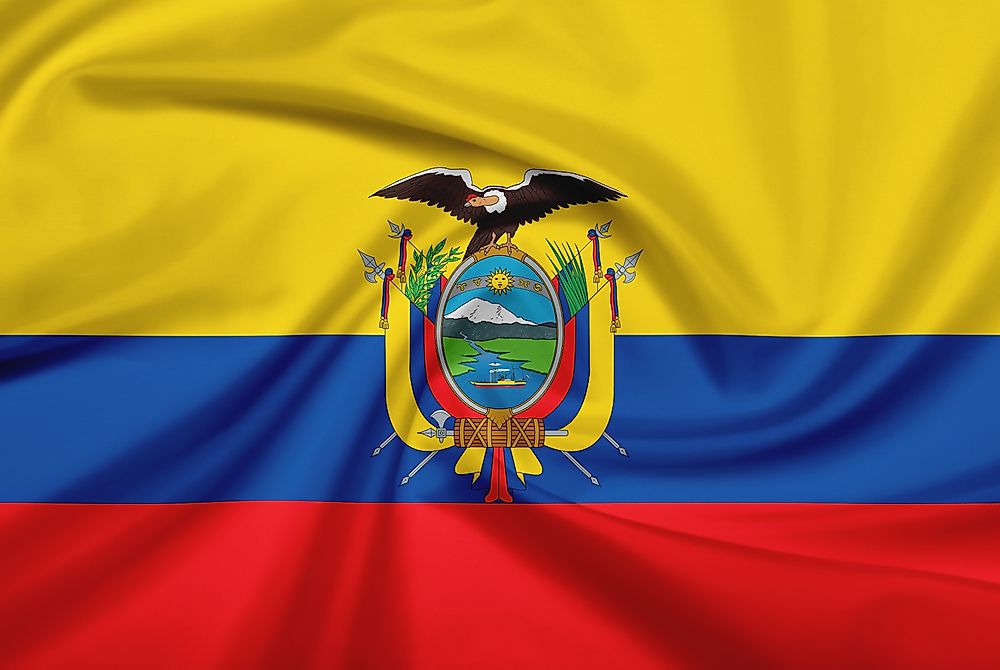 Following a brief period of military rule, the role of Head of State and Government has been carried out by these Presidents. The first President of a Republic Ecuador was Juan Jose Flores in 1830. He was an aide to Simón Bolívar, who was at the forefront of Ecuador's fight for independence. After Flores, a series of Presidents ruled the country as Ecuador became increasingly divided on liberal and conservative lines. Democracy in Ecuador ended in 1970, after the incumbent President, José Velasco Ibarra suspended the constitution. Elections resumed in 1979, and Jaime Roldós Aguilera was elected into office. The country's President appoints ministers for the departments. The president is also the Commander-in-Chief of the Armed Forces.
Presidents Of Ecuador Since 1979
Jaime Roldós Aguilera (1979 - 1981)
Jaime Roldós Aguilera served as Ecuador's President from 1979 to 1981. He was born on November 5, 1940, in Guayaquil, Ecuador and graduated from the University of Guayaquil after studying law and social sciences. His political career began in the legislature on a Concentration of Popular Forces' ticket. Roldós was elected as President in April 1979, garnering 69% of the votes in a runoff election. After assuming office, he decreased the working hours to 40 and increased the minimum wages. Roldós is most notable for his pursuit of human rights, during which most of Latin America was governed by military dictatorships. He mobilized the presidents of Peru, Venezuela, and Colombia to sign a Charter of Conduct in 1980, in a move to reaffirm human rights. He died alongside his wife in an airplane crash in 1981.
Osvaldo Hurtado (1981 – 1984)
Osvaldo Hurtado was the Ecuadorian President between 1981 and 1984. He was born on June 26, 1939, in Chimborazo Province, Ecuador and studied Law at the Catholic University. Hurtado became a Lecturer in Political Sociology at the Catholic University and the Centro Andino of the University of New Mexico. He served as the Vice President during Jaime Roldós Aguilera's Presidential tenure and succeeded him after his death. As President, Hurtado was faced with weak economy in Ecuador which had been passed on from previous dictatorships and worsened by El Nino floods. He steered Ecuador towards economic growth as well as improved literacy rates. He was a champion for democracy and the rule of law, and he has written numerous books and essays on sociology, politics, and economics.
León Febres Cordero (1984 – 1988)
León Febres Cordero was President of Ecuador from 1984 to 1988. He was born in Guayaquil, Ecuador on March 9, 1931, and studied mechanical engineering at Stevens Institute of Technology in the state of New Jersey, US. After his return to Ecuador, Febres Cordero engaged in business and became the executive of the Noboa Group. His political career began as a congressional deputy in 1966, and he was elected President in 1984 on a Social Christian Party's ticket. As President, Febres Cordero tried to revolutionize the country's economy by introducing free-market approaches. Ecuador subsequently went into economic crisis after he borrowed funds from the International Monetary Fund and oil prices dwindled. He was also accused of human rights abuses in the heavy-handed way he dealt with insurgencies. After leaving office, he maintained an influence on the country's political affairs until his death in 2008.
Rodrigo Borja Cevallos
Rodrigo Borja Cevallos was Ecuador's President from 1988 to 1992. He was born on June 19, 1935, in Quito, Ecuador and studied Law at the Central University and Political Science in Costa Rica. He joined Congress as a Liberal in 1962, but he left the country one year later to work in the United Nations. Borja was one of the founders of the Party of the Democratic Left, and after two unsuccessful attempts at the Presidency, he was elected in 1988. The primary challenges to his tenure were the country's economic problems as well as widespread uprisings by indigenous groups pushing for land reform. Borja increased Ecuador's international ties and pursued social justice.
Other Presidents of Ecuador
The rest of Ecuador's Presidents are Sixto Durán Ballén (1992-1996); Abdalá Bucaram (1996-1997); Jamil Mahuad (1998-2000); Gustavo Noboa (2000-2003); Lucio Gutiérrez (2003-2005); Alfredo Palacio (2005-2007), and Rafael Correa (2007-Present). The primary campaign concerns in Ecuador remain poverty, debt, oil policies, and international relations.
Presidents Of Ecuador Since 1979
| Presidents of Ecuador Since 1979 | Term in Office |
| --- | --- |
| Jaime Roldós Aguilera | 1979-1981 |
| Osvaldo Hurtado | 1981-1984 |
| León Febres Cordero | 1984-1988 |
| Rodrigo Borja Cevallos | 1988-1992 |
| Sixto Durán Ballén | 1992-1996 |
| Abdalá Bucaram | 1996-1997 |
| Jamil Mahuad | 1998-2000 |
| Gustavo Noboa | 2000-2003 |
| Lucio Gutiérrez | 2003-2005 |
| Alfredo Palacio | 2005-2007 |
| Rafael Correa (Incumbent) | 2007-Present |