Politics
Presidents Of Ivory Coast Since 1960
Since Ivory Coast received its independence from France, these 5 men have served as the nation's Heads of State.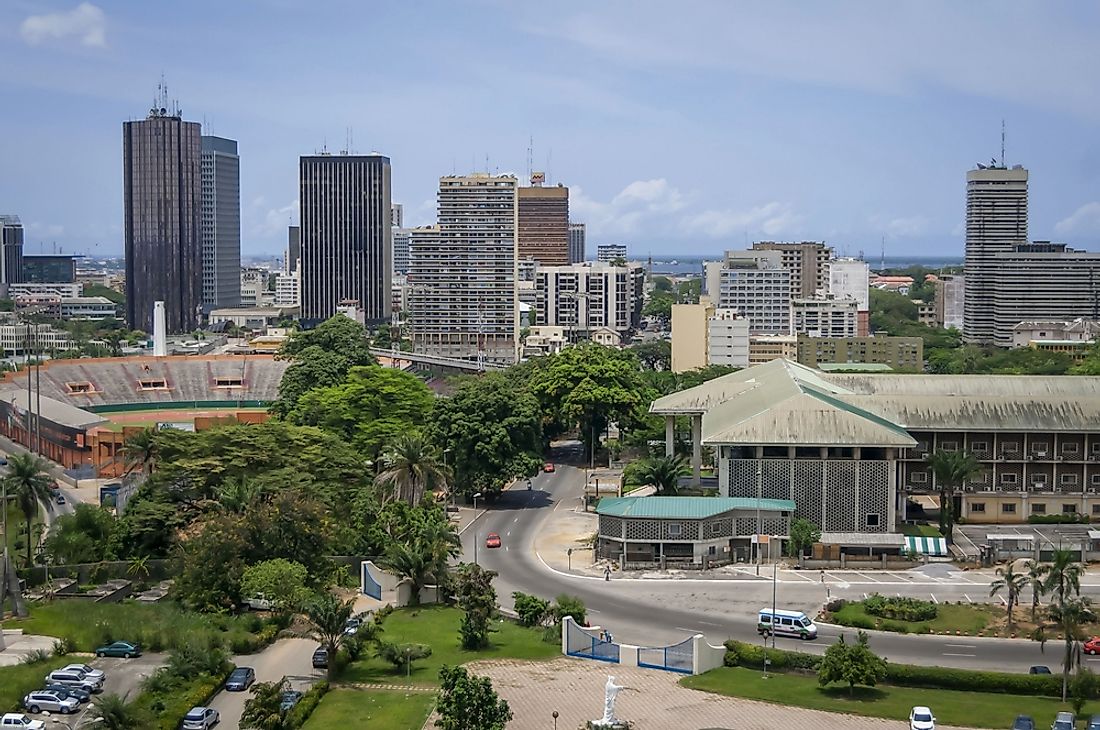 Ivory Coast is a presidential representative democratic representative with the president serving as both the head of state and government. The president exercises the executive powers and is the commander-in-chief of the Ivorian armed forces. The president may negotiate some treaties and also table bills to the parliament. The president selects the cabinet which also answers directly to him or her. The president also appoints the prime minister except on one instance in 2012 when the premier was appointed by the international community as transitional Prime Minister following the resolution of the African Union. Ivory Coast has been served by five presidents since it gained independence from France in 1960.
Presidents
Félix Houphouët-Boigny
Félix Houphouët-Boigny, popularly called Papa Houphouet by Ivorians, was the first president of the Ivory Coast serving for more than three decades from 1960 until his death in 1993. Born in 1905, Houphouët worked as a tribal chief and a medical aide before his election to the French parliament. He also served in different ministerial positions within the French government. He is credited for leading the country to independence in 1960. Under his presidency, Ivory Coast prospered economically. He maintained strong anti-communist policies which led to strained diplomatic relations with the Soviet Union. Houphouët is accused of aiding conspirator who ousted Kwame Nkrumah from power in 1968 and the removal of Thomas Sankara from power in 1987. Houphouët died in 1993 from a terminal illness and was succeed by Henri Konan Bédié.
Henri Konan Bédié
Henri Konan Bédié was the Ivory Coast's first ambassador to the US and Canada following independence in 1960. He also served as the Finance Minister and as the National Assembly president from 1985 to 1990. He assumed the presidency on December 7, 1993, after the death of Houphouët. He was re-elected president of the Ivory Coast in 1995 after the main opposition parties boycotted the election. He encouraged national stability under his leadership. However, he was accused of political repression and high-level corruption. He was overthrown in a military coup in December 1999 for rejecting the demands of the rebel soldiers. He exiled first to Togo then to France. He was succeeded by retired General Robert Guéï.
Robert Guéï
Robert Guéï was a career soldier who was trained in France and served under the French administration. He was appointed chief of the army by President Houphouet in 1990. After the death of Houphouet, Robert Guéï distanced himself from Bedie's administration leading to his dismissal in 1995. He was forced out of the army in 1997. When Bedie was overthrown in 1999, Guei was encouraged out of retirement to hold brief until the next election. In 2000, he stood in the presidential election but was defeated by Laurent Gbagbo. He was assassinated together with his family on September 19, 2002, during the civil war.
2010/2011 Presidential Crisis
The incumbent president, Alassane Ouattara, succeeded Laurent Gbagbo in the hotly contested 2010 elections. Both Gbagbo and Ouattara took oaths of office further throwing the country into confusion. Sporadic violence and gunfire were reported across the country. Both sides were accused of mass killings of civilians leading to suctions and the freezing of assets. Gbagbo was arrested on April 11, 2011, after a failed negotiation to solve the presidential succession crisis. He was sent to the International Criminal Court for trial for crimes against humanity.
Who is the president of Ivory Coast?
Alassane Ouattara is the president of Ivory Coast.
Presidents Of Ivory Coast Since 1960
| Presidents of Ivory Coast | Term in Office |
| --- | --- |
| Félix Houphouët-Boigny | 1960-1993 |
| Henri Konan Bédié | 1993-1999 |
| Robert Guéï | 1999-2000 |
| Laurent Gbagbo | 2000-2010 |
| Alassane Ouattara (Incumbent) | 2010-Present |
About the Author
John Misachi is a seasoned writer with 5+ years of experience. His favorite topics include finance, history, geography, agriculture, legal, and sports. 
This page was last updated on April 12, 2019.
Citations
Your MLA Citation
Your APA Citation
Your Chicago Citation
Your Harvard Citation
Remember to italicize the title of this article in your Harvard citation.