Society
Presidents Of Indonesia Through History
Since 1945, the Indonesian President has been the country's executive Head of State and Commander-in-Chief of its Armed Forces.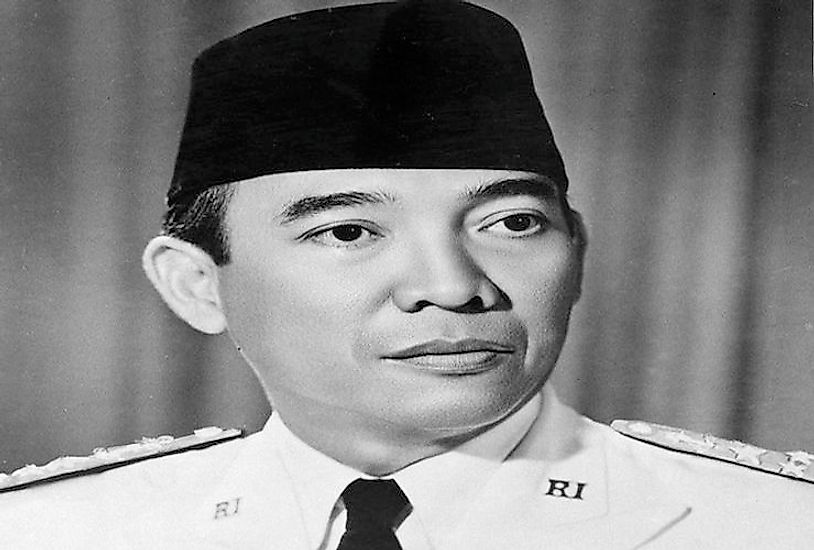 Indonesia is a country in Southeast Asia, and its archipelago covers a distance that is equal to 1/8th of the Earth's circumference. The country has over 17,000 islands, and the capital city is Jakarta in the isle of Java. At the beginning of this century, the country was the most populous country in Southeast Asia and the world's fourth most populous country. Indonesia was initially known as the Dutch East Indies. The name Indonesia became the county's official name at Independence, although its use dates back to 1884 when it was used by a German geographer. Another theory postulates that it was derived from the Greek Indos, meaning India and Nesos meaning island. The country attained its independence from the Dutch in 1945. Since 1945, the Indonesian President has been the country's executive Head of State and Commander-in-Chief of its Armed forces.

Sukarno, The First President Of Independent Indonesia
Born on June 6, 1901, to a Javanese school-teacher and his Balinese wife, Sukarno attended Dutch primary school and later the Bandung Institute of Technology where he studied civil engineering and architecture. He was exposed to nationalistic ideals when he was still a student and in 1927 with his colleagues formed the pro-independence party. As a Muslim, he was married to several women and divorced his first two wives.
Sukarno was the first President of Indonesia serving from 1945 to 1967. He was the leader of the Indonesia Nationalist Movement in the colonial era and spent more than a decade in detention and was released by the invading Japanese invasion forces. He became the first President upon the independence of the country on August 17, 1945, and led a resistance against the Dutch through military and diplomatic means until the Dutch acknowledged Indonesia's independence in 1949. Sukarno has been recognized as the only modern leader of Asia who managed to unify people of diverse ethnic, religious and cultural groups without any form of violence. However in 1966, there was a coup and a capture of few installations, but it was swiftly reversed by General Suharto, the general commander. Sukarno died at the age 69 in 1967 as a result of kidney problems and other complications
Suharto, A Great Leader
Suharto was born on June 8, 1921, on the island of Java and died on January 27, 2008, in Jakarta. He was a career military officer and a political leader who became the president of Indonesia in 1967. His leadership was characterized by political stability and sustained economic growth, though he was a totalitarian leader and his government later became the victim of corruption and economic downfall. Suharto started his career as a clerk in a bank and later joined Dutch colonial army and rose through the ranks and by the time the country became a republic in 1950, Suharto was an accomplished officer of the rank lieutenant colonel. In 1957 he was a colonel and by 1960 he was Brigadier general and a major general in 1962. In 1967 he was appointed by the legislature as the acting president and in 1968 was selected by the legislature as president for five years.
Throughout his leadership of three decades, the economy of the country grew at the rate of 7% annually. He was also among the founding member of ASEAN in 1967. In 1976, Indonesia annexed East Timor which was a Portuguese colony and there was a widespread condemnation. Suharto led the country as a dictator and maintained a strong government control over the political life of the country. By 1990s, the endemic corruption was evident, and the financial crisis that swept across Asia exposed all economic ills in the government as inflation affected the poor and the middle class. There were widespread riots in the cities and islands couple with loss of military support, and Suharto was forced to resign on May 21, 1998
Other Presidents Through Indonesia's History
Other presidents in Indonesia and the periods they served the country include Bacharuddin Jusuf Habibie (1998-199), Abdurraham Wahid (1999-2001), Megawati Sukarnoputri (2001-2004), Susilo Bambang Yudhoyono (2004-2014), and the current president is Joko Widodo having been in office from 2014 to date.
Who Was the First President of Indonesia?
The first president of Indonesia was Sukarno, who served between 1945 and 1967.
Presidents Of Indonesia Through History
| Order | Presidents Of Indonesia | Term in Office |
| --- | --- | --- |
| 1 | Sukarno | 1945-1967 |
| 2 | Suharto | 1967-1998 |
| 3 | Bacharuddin Jusuf Habibie | 1998-1999 |
| 4 | Abdurrahman Wahid | 1999-2001 |
| 5 | Megawati Sukarnoputri | 2001-2004 |
| 6 | Susilo Bambang Yudhoyono | 2004-2014 |
| 7 | Joko Widodo | 2014-Present |
About the Author
Benjamin Elisha Sawe holds a Bachelor of Arts in Economics and Statistics and an MBA in Strategic Management. He is a frequent World Atlas contributor. 
This page was last updated on April 25, 2017.
Citations
Your MLA Citation
Your APA Citation
Your Chicago Citation
Your Harvard Citation
Remember to italicize the title of this article in your Harvard citation.