Politics
List of Heads of State of Hungary
Since the fall of communism in Hungary, these leaders have been the central European nation's democratic Heads of State.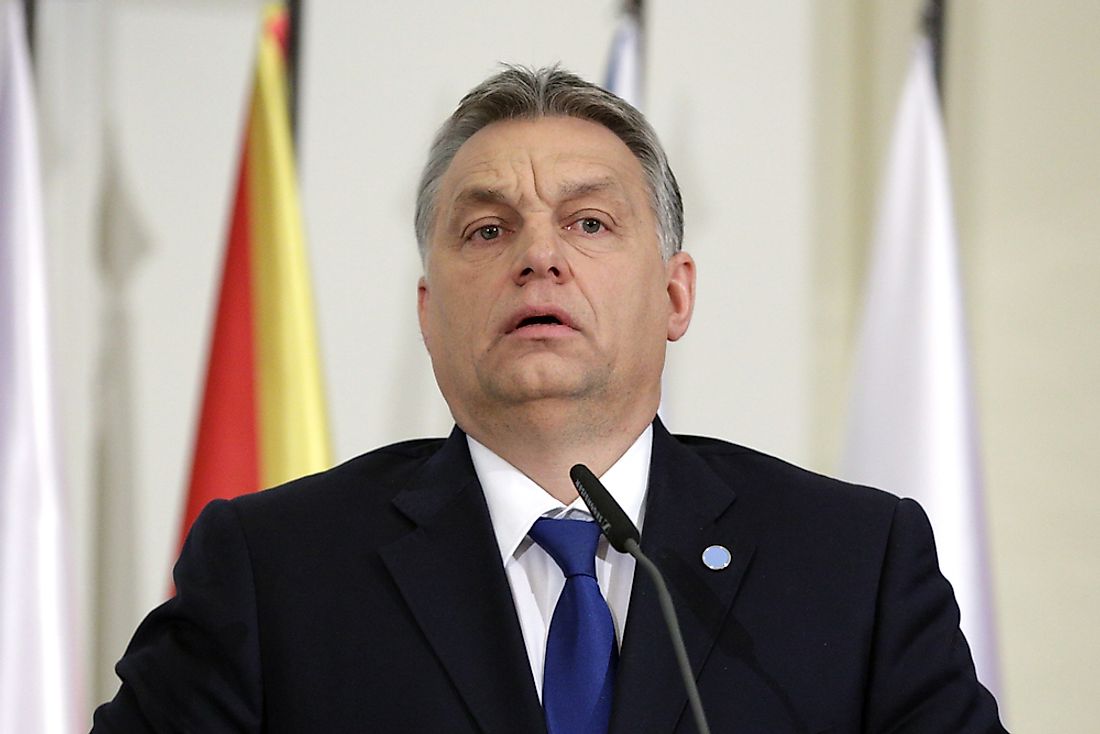 Hungary is a country in Central Europe. From 1949 until 1989 Hungary was a satellite state of the Soviet Union. During the Revolutions of 1989, Hungary peacefully transitioned from a communist country to having democracy and capitalism. Unlike the other Eastern Bloc countries that broke from the Soviet Union and communism, Hungary did not adopt a new constitution right away. Instead, they took the 1949 Constitution and heavily amended it. On January 1, 2012, a new constitution came into force.
Presidents
Árpád Göncz
Árpád Göncz (1922-2015) was the second President of Hungary and the first elected president of the country. During the inaugural meeting of parliament on May 2nd, 1990, Göncz was elected Speaker of the National Assembly and in turn the Acting President of Hungary.
János Áder (Incumbent)
János Áder is the sixth and current President of Hungary. He was elected on May 2nd, 2012 about a month after the resignation of his predecessor. He has stressed the fourth generation human rights outlined in the new constitution, as well as the country being active in the UN's Friends of Water working group and dealing with water and sanitation issues. Áder's most controversial moment came in March 2013 when he signed the controversial fourth amendment to Hungary's constitution that restricted the Constitutional Court's powers and gave more power to the president of the Kuria and the chief prosecutor.
Prime Ministers
Viktor Orbán
Viktor Orbán was born on May 31, 1963, in Székesfehérvár, Hungary and is the incumbent Prime Minister. He is also the third longest serving Prime Minister in the history of Hungary. Viktor Orbán is not only a politician but also a jurist and has served as Hungarian Prime Minister twice. Orbán was first elected as Prime Minister in 1998 and served till 2002 but failed to retain his seat and lost to the Socialists party and was defeated again in 2006. For eight years Viktor Orbán was the leader of the opposition until 2010 when he was re-elected as Prime Minister in Hungary and later in 2014. Viktor Orbán is considered to be one of the most influential leaders in the European Union.
Ferenc Gyurcsány
Ferenc Gyurcsány was born on June 4th, 1961 in Pápa, Hungary and is an entrepreneur-politician. He had served as Minister of Youth Affairs and Sports in the years between 2003 and 2004. On August 25th, 2004 the Hungarian Socialist Party nominated Ferenc Gyurcsány as Prime Minister following the resignation of then Prime Minister Péter Medgyessy following a conflict with the party's coalition partner. He was later reelected in 2006 but resigned on March 28th, 2009 stating that he was a barrier to Hungary's economic and social reforms. In 2011 Gyurcsány and other members of the Hungarian Socialist Party quit establishing their party known as the Democratic Coalition.
The Duties of the President
The president of Hungary serves as the head of state and commander-in-chief for the country. They are elected once every five years by the National Assembly. The position of president is largely a ceremonial position but it does come with some important duties. The president is the one who appoints the prime minister and ask for a coalition government to be formed if no party wins a majority of seats in the National Assembly. The president also may participate in Parliament and initiate certain laws or national referendum. They can also decide dates for elections, dissolve Parliament and can take decisions in respect to certain special legislation.
Who is the president of Hungary?
János Áder is the president of Hungary.
Presidents Of Hungary Since 1989
| Presidents of Hungary Since 1989 | Term in Office |
| --- | --- |
| Mátyás Szűrös | 1989-1990 |
| Árpád Göncz | 1990-2000 |
| Ferenc Mádl | 2000-2005 |
| László Sólyom | 2005-2010 |
| Pál Schmitt | 2010-2012 |
| János Áder (Incumbent) | 2012-Present |
This page was last updated on April 18, 2019.
Citations
Your MLA Citation
Your APA Citation
Your Chicago Citation
Your Harvard Citation
Remember to italicize the title of this article in your Harvard citation.