Where is the Oldest High School in America?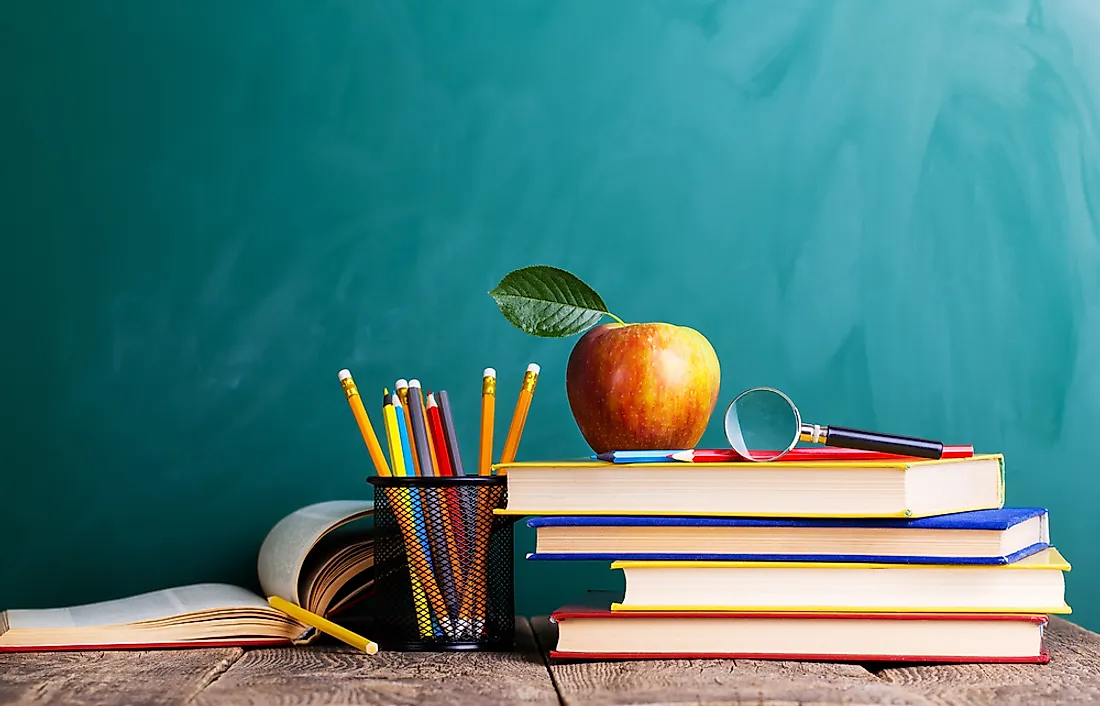 The United States boast of several institutions of academic excellence spread across all its states. These centers of excellence and schools have a rich history that have attracted millions of people to the US to pursue their studies. The oldest high school in America is Boston Latin in Boston, Massachusetts. Besides being academic centers, some of the schools are tourist attraction centers in the US. Similarly, this applies also to some of the oldest public high schools in the US that are still in use today. These schools date back up to the 17th Century. Some of the oldest high schools still in use in the United States are highlighted and discussed briefly below.
Longstanding Public American High Schools
Boston Latin, Boston, Massachusetts (1635)
Boston Latin School, commonly referred to as BLS, is the oldest public school in America. Founded in 1635, the Boston school was started at the home of teacher Philemon Pormort. It was initially established to educate the sons of the Boston elite while admission to the school was by reading bible verses. Initially, the school admitted only male students and male teachers, but this later changed with Cornelia Kelly was appointed the first female head in 1998. The school began with a simple single two story building but has since developed and improved into modern buildings.
Hartford Public, Hartford, Connecticut (1638)
Hartford Public high school was established in 1638 and is the second oldest public high school in the US. Currently, it serves the Hartford, Connecticut community. The school started as a Puritanical school to teach young men to join the ministry. It then transformed into Hartford Grammar school in the 18th Century. In 1847 the school officially became Hartford Public High School (HPHS) and opened its doors for the women. The school currently admits grade 9 to grade 12 students and uses a system of small learning communities. Some of the oldest fossils are found in this school. Also, the school is the first to receive a donation of dinosaur track. The school's original buildings were demolished to the skeleton and new buildings erected to restore the school's historical characters.
Cambridge Rindge and Latin, Cambridge, Massachusetts (1648)
Cambridge Rindge and Latin school in Massachusetts is a public high school and part of Cambridge Public School District. Established in 1648, the school aimed to prepare male students for admission into colleges. In 1832, female students were allowed. In 1886 the school was divided into two with the classical department becoming the Cambridge Latin School and the second department remaining as Cambridge English High School.
Hopkins Academy, Hadley, Massachusetts (1664)
Situated in Hadley, Massachusetts, Hopkins Academy is a public middle and senior grade school. The school was founded in 1664 by a wealthy merchant Edward Hopkins, who set up a trust that is currently the oldest charitable fund in existence today. Initially, Hopkins was a private school and become a public school a few decades ago. The school now offers many sports activities such as baseball, soccer, softball, basketball and cheerleading.
Phillips Academy, Andover, Massachusetts (1778)
Philips Academy, founded in 1778 is a coeducational and independent secondary school with a history of academic excellence. The school is located in Andover, Massachusetts and offers both day and boarding facilities for students in grades 9 through 12, and a start at a post-graduate year. The school is famous for its old artistic construction fused with modern architectural designs on a green lawn that.
A Heritage of Growing Young Minds
The rich tradition of these old high schools and their ability to offer high quality education has seen them continue to open their doors today. The US government also considers them to be cultural heritage centers and as such has put measures to ensure their existence.
Oldest Public High Schools In The United States Still In Use
| Rank | Oldest Public High Schools In The U.S.A. | Year Established |
| --- | --- | --- |
| 1 | Boston Latin, Boston, Massachusetts | 1635 |
| 2 | Hartford Public HS, Hartford, Connecticut | 1638 |
| 3 | Cambridge Rindge and Latin, Cambridge, Massachusetts | 1648 |
| 4 | Hopkins Academy, Hadley, Massachusetts | 1664 |
| 5 | Phillips Academy, Andover, Massachusetts | 1778 |
| 6 | Richmond County Academy, Augusta, Georgia | 1783 |
| 7 | Glynn Academy, Brunswick, Georgia | 1788 |
| 8 | Canandaigua Academy, Canandaigua, New York | 1791 |
| 9 | Westford Academy, Westford, Massachusetts | 1792 |
| 10 | Newburgh Free, Newburgh, New York | 1796 |