Oldest National Parks In The United States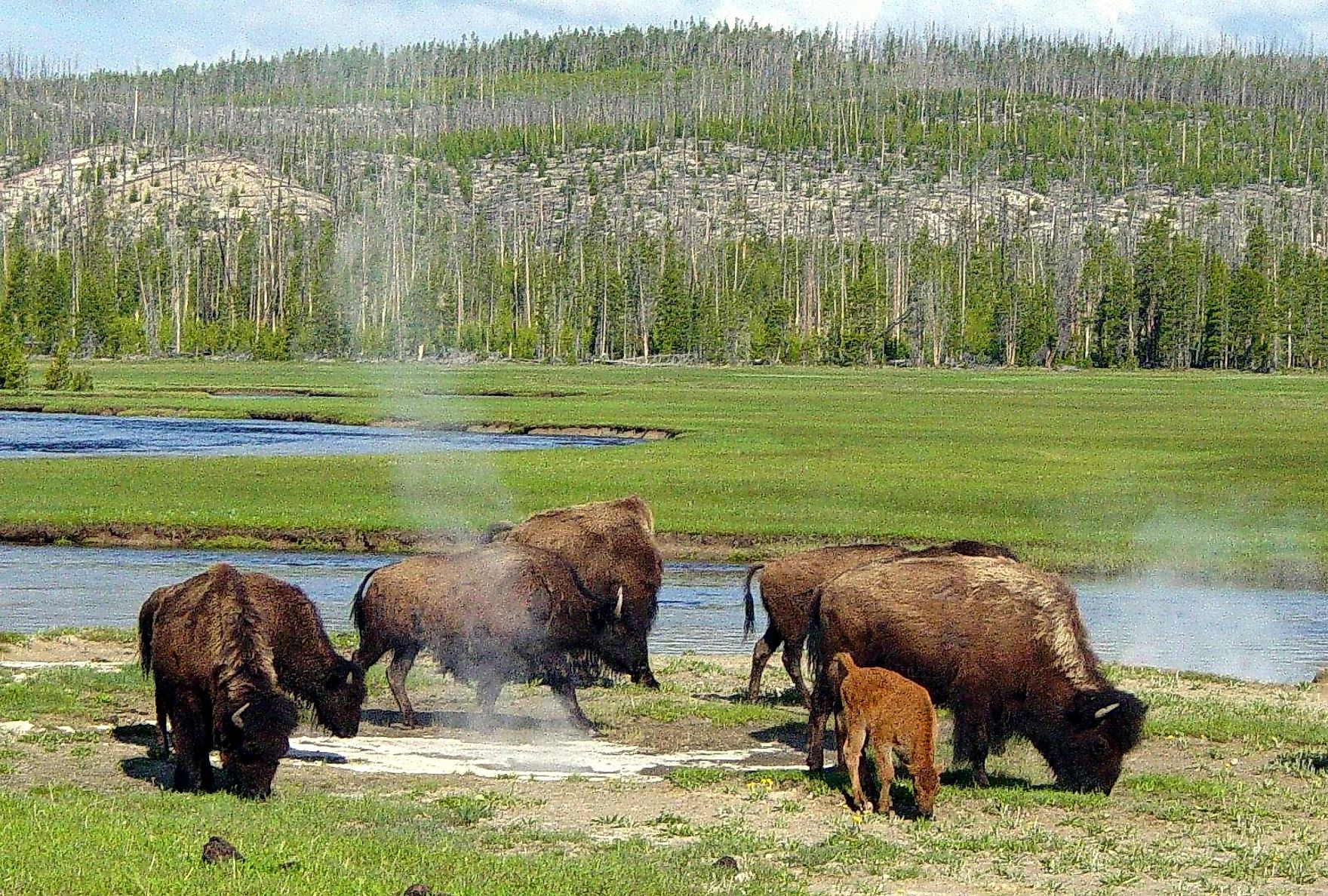 ---
Early explorers and geologists made significant discoveries of wild places and made them known to the whole United States. Prior to the United States reaching its centennial year, Yellowstone was declared a national park in 1872. In 1890, Sequoia and Yosemite were established as national parks, a week ahead of each other, respectively. They are three of the earliest national parks in the US. An annual count of almost 63 million visitors to all of the nation's 59 national parks shows how important these parks have become to the people.
The Earliest US National Parks
The 19th century witnessed the formation four US National Parks. Heading the list of these earliest founded parks is the Yellowstone National Park (Wyoming-Montana-Idaho), established on March 1st, 1872. It is situated mostly in Wyoming. Its alpine rivers, hot springs, spouting geysers, spectacular canyons, and verdant forested areas complement the wildlife found within its boundaries. Encounters with bears, ungulates, bison, avians, and wolves are common. Sequoia National Park (California), was established on September 25th, 1890. This place is filled with gigantic trees, flora, and fauna. Outdoor activities include hiking and camping. Encounters with a bear or two are also common. Yosemite (California), was established on October 1st, 1890. Location on top of the Sierra Nevada Mountains. Its waterfalls, rivers, streams, rock formations, granite walls, and picture-perfect vistas all contribute to its unforgettable beauty. Fauna includes bears and small mammals. Mount Rainier (Washington), was established on March 2nd, 1899 and is the most glaciated park in the US. Snow-capped peaks, volcanoes, flower meadows, hiking trails, and 360-degree vistas all make this park a perfect destination. Crater Lake (Oregon), was established on May 22nd, 1902. It contains the deepest lake in the US. Native Indian tribes consider the lake a spiritual area. Visitors can also see old growth forests. Wind Cave (South Dakota), was established on January 9th, 1903. Explore one of the longest caves in the world with 142.75 miles of explored areas. Giant prairie land with bison herds. Mesa Verde (Colorado), was established on June 29th, 1906. Its features include the Pueblo Indians ancestral cliff dwellings (6th-12th century) complete with the best preserved dwellings and artifacts. Glacier (Montana), was established on May 11th, 1910. A 700-mile hiking trail where you might meet a mountain goat or bear who climbs better than you. Outdoor activities permitted are camping, cycling, and backpacking. Rocky Mountain (Colorado), was established on January 26th, 1915. It has more than 100 peaks above 11,000 feet with one of the tallest at 14,259 feet. Lots of wildlife to see but elk and deer are the most common. A highway crosses the park. Haleakala (Hawaii) was established on August 1st, 1916. It features a volcanic landscape, bamboo forest, and Hawaiian cultural experience. The lucky visitor might catch a glimpse of the island's rarest endemic bird. No human services in the park. Hiking and swimming are some of the permitted outdoor activities.
National Park Service
The National Park Service is the oldest uniformed agency of the United States Department of the Interior. The agency was established on August 25,1916, by an act of the US Congress to manage all US national parks and other national monuments in the nation. Its main duty is to protect and preserve the historical and ecological value of these wild places as well as welcome the public to these wild places for them to enjoy and cherish. The year 2016 is the agency's centennial year.
Oldest National Parks In The United States
| Rank | National Park, Location | Date Established |
| --- | --- | --- |
| 1 | Yellowstone, Wyoming-Montana-Idaho | March 1st, 1872 |
| 2 | Sequoia, California | September 25th, 1890 |
| 3 | Yosemite, California | October 1st, 1890 |
| 4 | Mount Rainier, Washington | March 2nd, 1899 |
| 5 | Crater Lake, Oregon | May 22nd, 1902 |
| 6 | Wind Cave, South Dakota | January 9th, 1903 |
| 7 | Mesa Verde, Colorado | June 29th, 1906 |
| 8 | Glacier, Montana | May 11th, 1910 |
| 9 | Rocky Mountain, Colorado | January 26th, 1915 |
| 10 | Haleakala, Hawaii | August 1st, 1916 |