The term national park refers to an area maintained and protected by the national government. The US is blessed with many of these parks that are home to some of the most breathtaking landscapes on Earth. They are treasured for their natural beauty and for their historical significance.  
For many years, the US government has been protecting these areas in order to preserve their beauty and make sure there will be enough of their grandeur for future generations to see.
Here are the 10 oldest national parks in the US.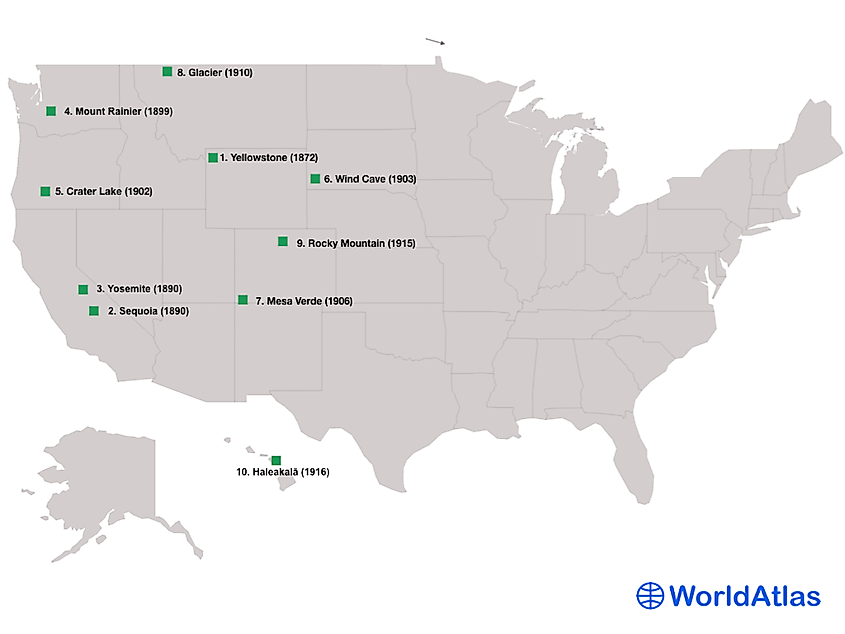 1. Yellowstone National Park - 1872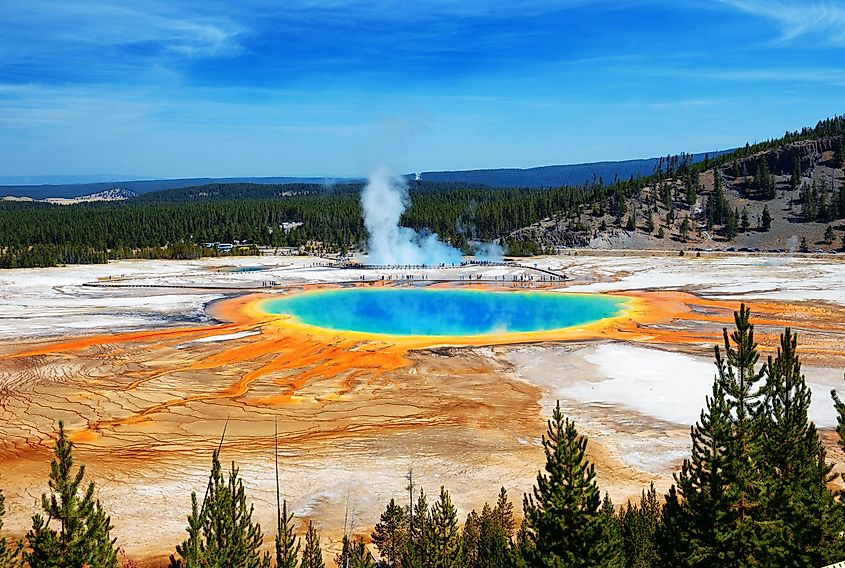 Date of Establishment: March 1, 1872 
Location:  Park County and Teton County, Wyoming; Gallatin County and Park County, Montana; and Fremount County, Idaho 
Total Area:  8,983.18 km²
The grandfather of all US national parks, Yellowstone, located in Wyoming, is the flagship of the National Park Service. On March 1, 1872, President Ulysses Grant designated Yellowstone a national park, becoming the first-ever of its kind in the US and the world.
There is a myriad of attractions to see in this park including the famous Old Faithful, a popular geyser in Yellowstone that erupts every 30 to 90 minutes. The eruption lasts around 4 minutes and draws crowds each time. Another famous spot here is the mesmerizing Morning Glory Pool. It's a deep hotspring with hues of blue, yellow, and green. Other areas worth exploring include the Grand Prismatic Springs, the Fountain Paint Pot, the Mammoth Hot Springs Terraces, and the Grand Canyon of the Yellowstone.
2. Sequoia National Park - 1890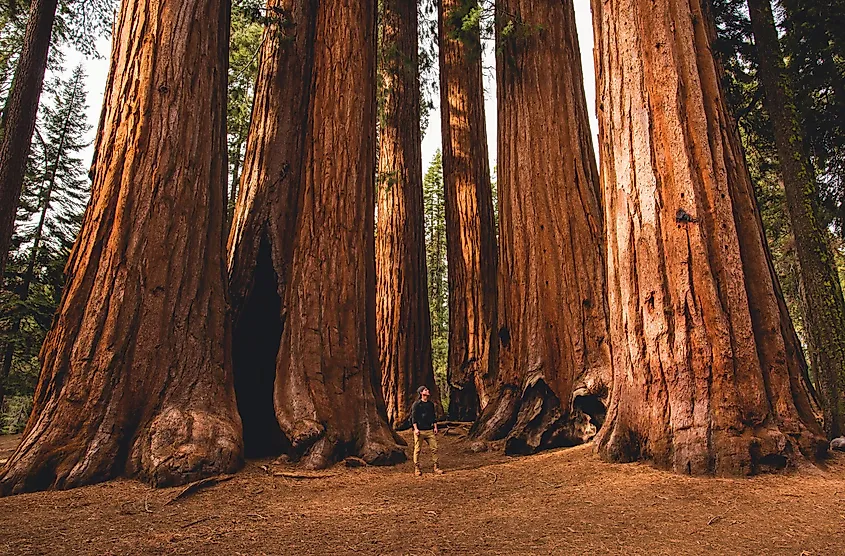 Date of Establishment: September 25, 1890
Location:  Fresno and Tulare Counties, California 
Total Area:  1,635.19 km²
Famous for its gigantic mountains, rugged foothills, deep canyons, and most notably, one of the world's oldest trees, the Sequoia National Park is a must-visit if ever you're in the Sierra Nevada area in east-central California.
The place is home to the largest trees in the world, towering to a height of up to 50-85 meters (150-280 feet) and 5.7 meters (16-23 feet) in diameter. Some of these trees are 3,400 years old! Hiking trails traversing the sequoia groves will take you near these gigantic trees. These awe-inspiring forests filled with towering trees are a sight to see. 
3. Yosemite National Park - 1890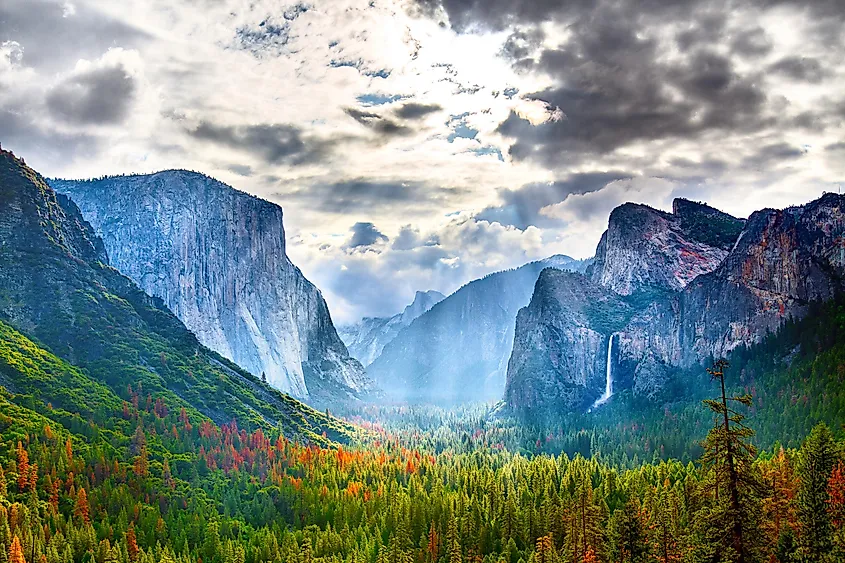 Date of Establishment: October 1, 1890 
Location:  Tuolome, Mariposa, Mono, and Madera Counties, California 
Total Area:  3,028.81 km²
Covering almost 3,100 square km (1,200 square miles) in California, Yosemite attracts around 4 million visitors each year. Its main draw is the Yosemite Valley that looks enchanted with its jaw-dropping scenery. Between glacially sculpted cliffs and the towering waterfalls jutting out of the side of the mountains, your eyes will be treated to many natural wonders.
It was originally protected in 1864 when US president Abraham Lincoln signed the Yosemite Grant, preventing the land from being developed. This paved the way for its establishment as a national park in 1890. The place was designated as a UNESCO World Heritage site in 1984, and it now features facilities for tourists like hotels and visitor centers. 
4. Mount Rainier National Park - 1899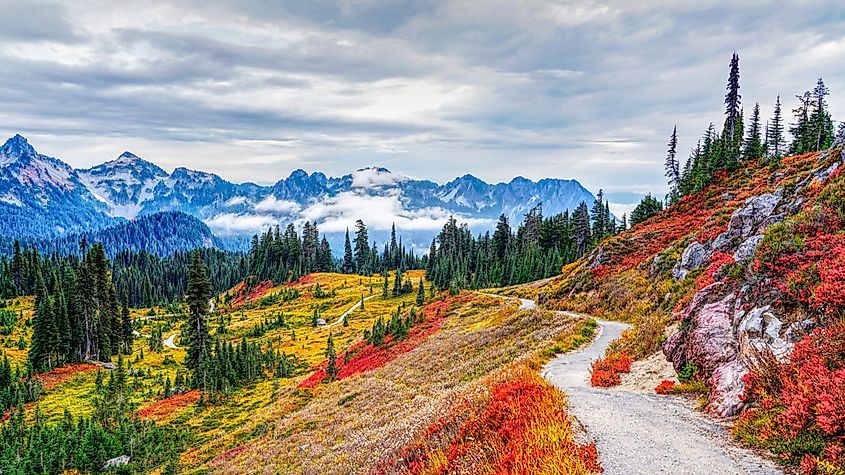 Date of Establishment: March 2, 1899 
Location:  Pierce and Lewis Counties, Washington 
Total Area:  956.60 km²
Mount Rainier is an icy active volcano that has become an icon in Washington State. It became part of the national park system in 1899 after its last eruption. Establishing this national park was the end of a long battle by conservationists to preserve the unique forest and glacial landscape found here. The place is famous among hikers, mountain climbers, or those who simply want a scenic drive.
The beautiful peak is sculpted by ice and the summit is surrounded all over by 41 glaciers. Below these are alpine forests with meadows that are replete with wildflowers in the summer. Among its animal residents are 140 species of birds, some mountain goats, elks, deer, and bears among others.
5. Crater Lake National Park - 1902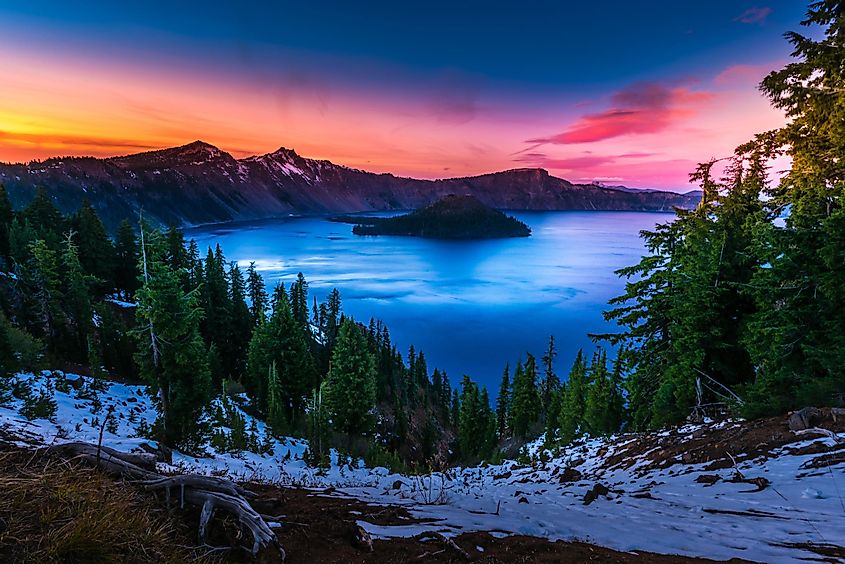 Date of Establishment: May 22, 1902 
Location:  Klamath County, Oregon 
Total Area:  741.48 km²
Many visitors come to this park to see Crater Lake, the deepest lake in the US. With a depth of 592 meters (1,943 feet), the water appears iridescent with various shades and hues of blue. It is surrounded by towering cliffs and sources its water from rain and snow.
The lake sits in the middle of a dormant volcano, so many spectacular volcanic formations can also be found here. One of which is Wizard Island, with rock structures that seem to shoot straight up from the water. It has also been populated with fish, and visitors are encouraged to fish for the salmon and trout the lake houses.
6. Wind Cave National Park - 1903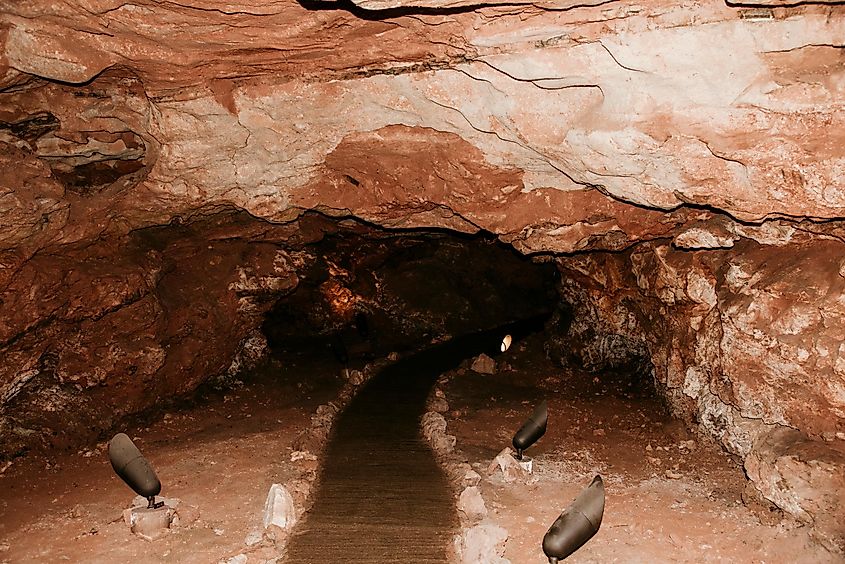 Date of Establishment: January 9, 1903 
Location:  Custer County, North Dakota 
Total Area:  136.97 km²
Located in South Dakota, this park is home to Wind Cave, the sixth-longest cave in the world. With more than 150 known passageways, it's the first cave to be designated a national park. It is famous for its beautiful boxwork formations. The honeycomb-looking calcite formations on these cave walls are among the most well-formed and abundant in the world. It was established by US President Theodore Roosevelt in 1903.
Aside from the majestic cave, the park is also home to 28,295 acres of mixed-grass prairie, pine forests, and diverse wildlife. 
7. Mesa Verde National Park - 1906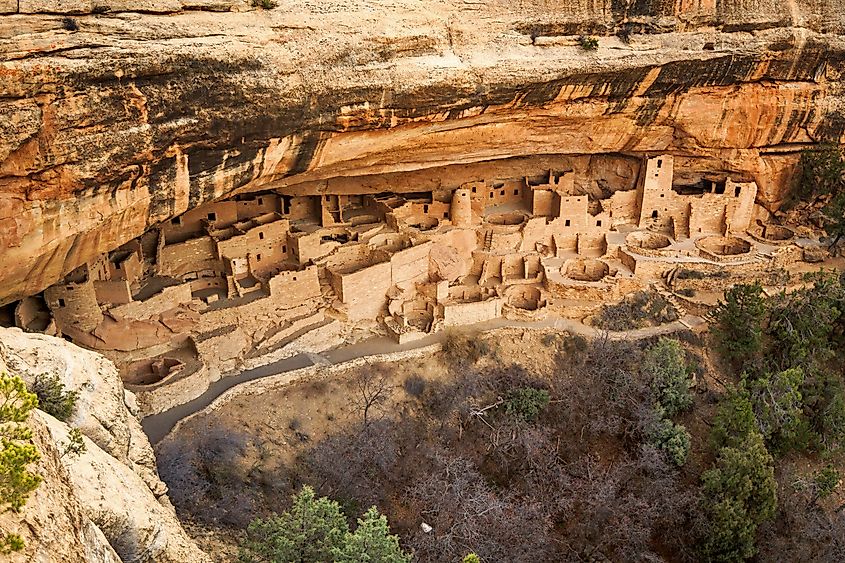 Date of Establishment: June 29, 1906 
Location:  Montezuma County, Colorado 
Total Area:  212.40 km²
One of the most breathtaking and historically significant national parks in the US is Mesa Verde, located in Colorado. It was established in 1906 by Theodore Roosevelt to preserve the heritage of the Pueblo people who lived here for 700 years, from 600 to 1300. It was the first archeological site to be protected by law.
The park is home to 5,000 precious archeological sites including 600 cliff dwellings. The latter are truly a sight to see. Perched on the sides of the canyons and cliffs, they are made of sandstone and mud mortar. The most famous of these dwellings is the cliff palace that has 150 rooms and 23 kivas. Historians believe it was home to around 100 people.
8. Glacier National Park - 1910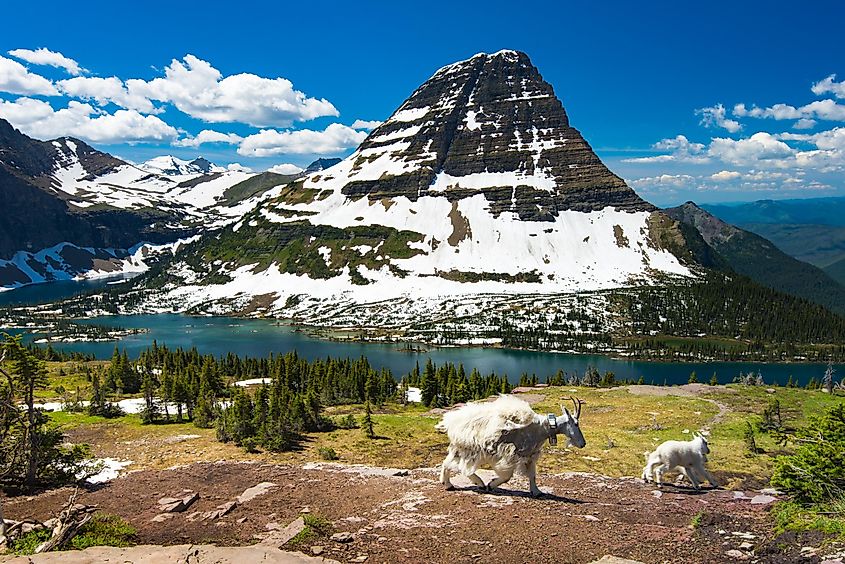 Date of Establishment: May 11, 1910 
Location:  Flathead and Glacier Counties, Montana 
Total Area:  4,100.77 km²
The Glacier National Park is a paradise for hikers with more than 1,125 km (700 miles) of trails. These trails take visitors through the most majestic waterfalls, rock formations, crystal clear lakes, and glaciers. There are also around 200 jaw-droppingly beautiful waterfalls cascading down the sides of the mountains. The water here is so blue because of the glacial melt and silt from the movement of the glaciers.
Located in Northwestern Montana, it is famous for its jagged peaks and alpine glaciers. Visitors often make pitstops to meet the place's beloved animal, the symbol of the park—the mountain goat. Aside from that, there are more than 70 species of mammals here that guests can meet in some trails. In fact, a testament to the importance of conservation efforts like the establishment of the national park system, this park retains almost all of its original plant and animal life. It became a UNESCO World Heritage Site in 1995. 
9. Rocky Mountain National Park - 1915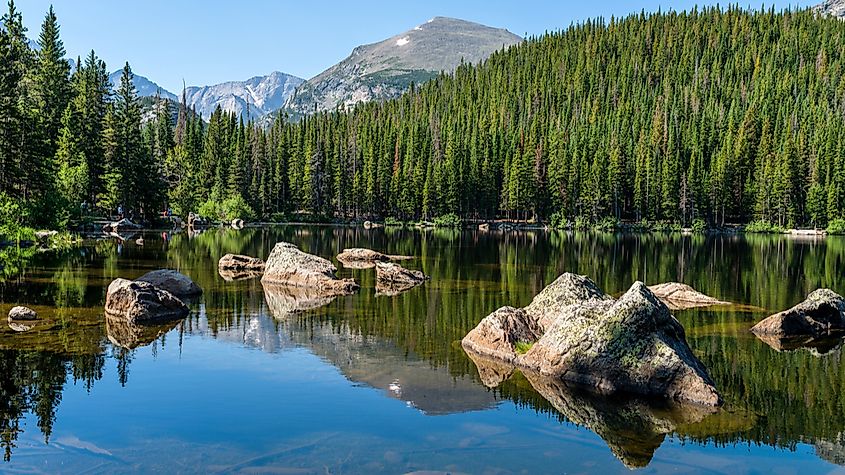 Date of Establishment: January 26, 1915 
Location:  Larimer, Grand, and Boulder Counties, Colorado 
Total Area:  1,074.28 km²
One of the most frequently visited national parks in the US, the Rocky Mountain National Park sits north of the Denver International Airport. It is a natural playground for fans of the outdoors, with 1,075 square km (415 square miles) of mountainous beauty.
Each year, more than 4 million visitors flock to the park to hike through 570 km (355 miles) of hiking trails, enjoy any of the 147 lakes, and see such majestic creatures as the bighorn sheep or the 370 species of birds that call Rocky Mountain their home. The park was established by President Woodrow Wilson, and in 1976 it became one of the first UNESCO-designated World Biosphere Reserves. 
10. Haleakalā National Park - 1916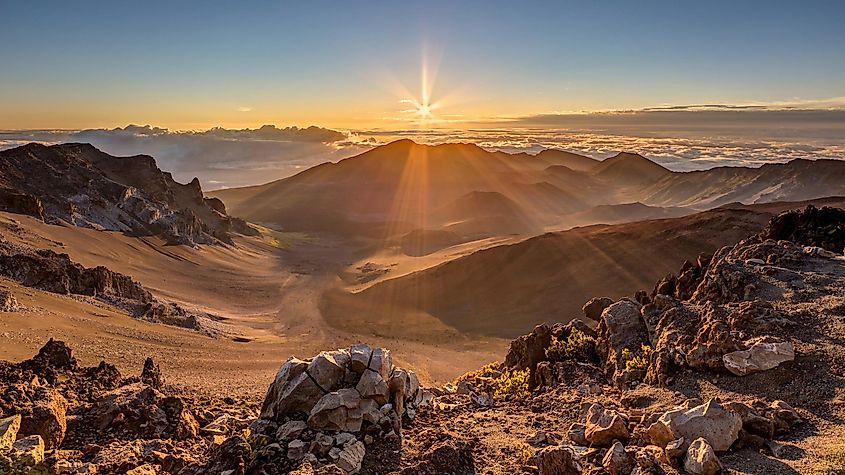 Date of Establishment: August 1, 1916 
Location:  Maui County, Hawaii 
Total Area:  134.62 km²
Located in Hawaii on the island of Maui, this beautiful national park is also known as "the house of the sun," which is the translation of the Hawaiian word Haleakalā. It features more than 121 square km (30,000 acres) of public land with volcanic landscapes and subtropical rainforests. It is home to the Haleakalā volcano, a massive dormant volcano that last erupted some 400-600 years ago. At 3,000 meters (10,000 feet) above sea level, if this volcano was measured from its base 6,000 meters (19,600 feet) underwater to its tip, it would be considered taller than Mount Everest.
Here, visitors are treated to majestic waterfalls, sparkling waters, and lush greeneries sustained by minerals from ancient volcanic eruptions. But what many come here to see is the breathtaking sunset view from the mountains. 
The park was first protected in 1916 as part of Hawaii National Park which included volcanoes Mauna Loa and Kilauea. In 1961, those volcanoes became part of a newly established separate national park, Hawaiʻi Volcanoes National Park.