Largest Motor Racing Venues in the World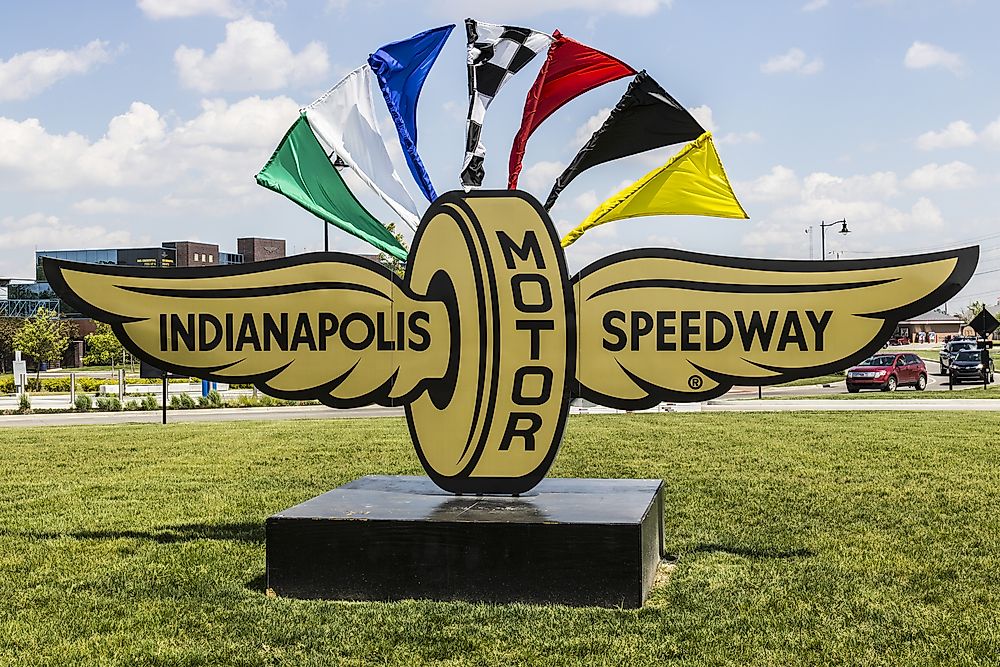 The Sport Of Motor Racing
Motor racing, also known as motorsport refers to a group of competitive events where motorized vehicles participate in racing on an event. Motorsports consist of two broad categories, two-wheeled motorized vehicles particularly motorcycles and Four- (or more) wheeled motorsport. Some of the popular motorsports events around the globe include the Grand Prix series, the Dakar rally and, the MotorGp. The majority of motorsport races are held in held in particular motorsport racing venues. These venues are specifically built for racing and consists of the racing track, and the spectators stand. This article discusses some of the venues with the largest capacity.
The Four Largest Motor Racing Venues In The World
Circuit de la Sarthe
Circuit de la Sarthe, also referred to as Circuit des 24 Heures du Mans is the largest racecourse with a capacity of 263,500. It is located in Le Mans, Maine, France and consist of local roads that are open to the public most of the year. The 8.47 mi track has undergone modification over the years with the most recent modification being the Circuit N° 15 which was first used in 2014. Circuit de la Sarthe is considered to be very fast with vehicles reporting average speeds of nearly 140 mph. The Bugatti Circuit which is a separate, purpose-built is section located within the track.
The Indianapolis Motor Speedway
The Indianapolis Motor Speedway in Speedway, Indiana, ranks second with a population capacity of 257,325. It is located in downtown Indianapolis and stretches for approximately six miles. The track was originally constructed in 1909 but has undergone major modifications, between 1998 and 2000, a modern infield road course was built. In 2008, the road course was altered to allow for the construction of an infield section for motorcycles. It was designated a national historic site in 1987. The venue hosted the United States Grand Prix from 2000 to 2007.
The Adelaide Street Circuit
The Adelaide Street Circuit also known as the Adelaide Parklands Circuit is located in the city of Adelaide in South Australia. The 2.359-mile temporary track hosts the Australian Grand Prix which is part of the formula one Grand Prix series and has a population capacity of 210,000. Since 1999. The venue has hosted the V8 Supercar race better referred to as the Clipsal 500 Adelaide. The venue won the Formula One Race Promoters' Trophy for having hosted the best race of the season in 1985, 1990, and 2000. The fastest ever recorded lap in the venue clocked 1 Min: 13 seconds set by World Champion Ayrton Senna during the 1993 qualifying race.
Shanghai International Circuit
The Shanghai International Circuit located inJiading, Shanghai, China is a 3.388 mi track with a population capacity of 200,000. Since 2004 the venue has hosts the annual Formula 1 Chinese Grand Prix. The construction of the venue was completed in 2004 at the cost of $450 million. Apart from the Grand Prix, the venue also hosted the MotorGp world championship until 2008 when the venue was disqualified from hosting the event due to overpopulation. Although the venue hosted approximately 260,000 spectators during its inaugural in 2004, the population has been declining, in 2010 the population dropped to about 155,000. The fastest lap in the venue was completed by Ferrari's Michael Schumacher in 2004, clocking 1 min 32 seconds and 238 milliseconds
Motor Racing Venues In The World By Capacity
| Rank | Venue | Capacity | City | Country | Series |
| --- | --- | --- | --- | --- | --- |
| 1 | Circuit de la Sarthe | 263,500 | Le Mans | France | ACO 24 Hours of Le Mans |
| 2 | Indianapolis Motor Speedway | 257,325 | Speedway | United States | Indy Car, NASCAR Sprint Cup, FIM MotoGP, FIA Formula One |
| 3 | Adelaide Street Circuit | 210,000 | Adelaide | Australia | FIA Formula One |
| 4 | Shanghai International Circuit | 200,000 | Shanghai | China | FIA Formula One |
| 5 | Texas Motor Speedway | 181,655 | Fort Worth | United States | NASCAR Sprint Cup, IndyCar |
| 6 | Bristol Motor Speedway | 160,000 | Bristol | United States | NASCAR Sprint Cup |
| 7 | Istanbul Park | 155,000 | Istanbul | Turkey | FIA Formula One |
| 8 | Silverstone Circuit | 150,000 | Silverstone | United Kingdom | FIA Formula One, FIM MotoGP |
| 9 | Aintree Motor Racing Circuit | 150,000 | Aintree | United Kingdom | FIA Formula One |
| 10 | Nürburgring | 150,000 | Nürburg | Germany | FIA Formula One, DTM |
| 11 | Las Vegas Motor Speedway | 142,000 | Las Vegas | United States | NASCAR Sprint Cup |
| 12 | Fuji Speedway | 140,000 | Oyama | Japan | FIA Formula One |
| 13 | Charlotte Motor Speedway | 140,000 | Concord | United States | NASCAR Sprint Cup |
| 14 | Korea International Circuit | 135,000 | Yeongam | South Korea | FIA Formula One |
| 15 | Sepang International Circuit | 130,000 | Sepang | Malaysia | FIA Formula One, FIM MotoGP, SuperGT |
| 16 | Melbourne Grand Prix Circuit | 124,300 | Melbourne | Australia | FIA Formula One |
| 17 | Circuit of the Americas | 120,000 | Austin | United States | FIA Formula One, FIM MotoGP, FIA World Endurance Championship, United SportsCar Championship, Continental Tire Sports Car Challenge, Summer X Games |
| 18 | Buddh International Circuit | 120,000 | Delhi | India | FIA Formula One |
| 19 | Hockenheimring | 120,000 | Hockenheim | Germany | FIA Formula One, DTM |
| 20 | EuroSpeedway Lausitz | 120,000 | Klettwitz | Germany | A1GP, DTM, SBK |