Travel
Most Popular Theme Parks By Attendance
Disney Parks and Resorts continue to dominate the most visited amusement parks list.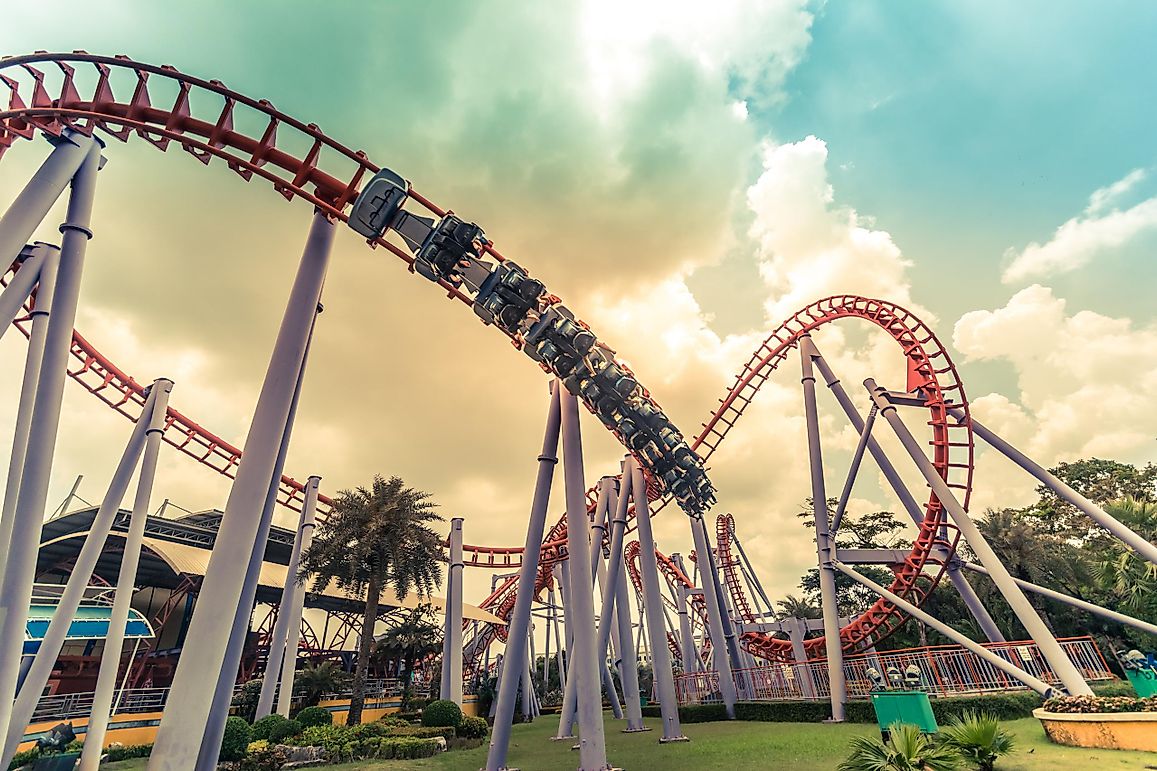 "Amusement park" is a very broad term, and can be used to describe a variety of establishments from open museums with a minimal presence of interactive entertainment (such as the Chinese watermelon museum) to the world's largest theme park in Dubai, which is currently being built with a planned grand opening in 2020. In this light, the world of amusement parks is much more colorful and diversified than what we see in Disney Land and Disney World in the U.S. These two may be the most famous ones but there are many other places across the globe worth visiting.
The grandeur of an amusement park is not singularly measured by sheer size but, arguably more importantly, by attendance as well. Many data analysis entities put together official lists of the biggest entertainment districts in the world. Official statistics for theme park uses, however, come from one single place – the Global Attractions Report also known as the Theme Index. Here are some of their most interesting finding from 2015 regarding some of the world's most frequented theme parks.
The Three Most Visited Theme Parks
In 2015, the biggest theme park by attendance was the Magic Kingdom at Walt Disney World Resort, hosting 20.49 million visitors in the year up 6% over 2014. Located in Lake Buena Vista, Florida, this park is constantly evolving and adding new attractions to keep its visitors excited. The latest innovation is a supercharged ride with a Fast and Furious theme.
The second biggest amusement park moving up one position comes in the form of another Disney theme park, Anaheim, CA's Disneyland. While at the Anaheim resort, visitors can enjoy the services of two official themed hotels, a spa center, and scores of snack bars, cafés, stores and kiosks. Another tidbit regarding this specific park's history makes it an even more attractive destination – it was the only one built under the direct supervision of Walt Disney himself. In 2015, the park celebrated its 60th anniversary seeing an increase of 9% in visitors with a total of 18.27 million.

The third biggest amusement park in the world is Tokyo's own Disneyland. In 2014, 17.3 million people passed through the gates into this immense facility however that number fell to 16.6 million in 2015 due to strong competition from Universal Studios Japan. The most popular attractions in the park are the World Bazaar and the Pirates of the Caribbean and StarJets rides. Classic locations such as Peter Pan's Flights and the Cinderella Castle are amongst the all-time crowd favorites.
A Few Honorable Mentions
Apart from these three, several other amusement parks have managed to make a name in the amusement park world in terms of attendance. Tokyo Disney Sea in Japan is fifth, and Universal Studios Japan now occupies the fourth position seeing a 17.8% increase in attendance over 2014. Other theme parks within the top 10 include: Epcot (Walt Disney World) (US), Disney's Animal Kingdom (US), Disney's Hollywood Studios (US) and Disneyland Park (France.
Disney parks seem to dominate the rankings but why is this? The first factor contributing to their popularity is tradition. Walt Disney worked on movies and animated adventures that will remain in the childhood memories of multiple generations. Disney began in the 1920s but it was not until 1937 that the first Disney animated movie, Snow White and the Seven Dwarfs, came out and started shaping up the Disney Empire. Nearly 54 feature films later, Walt Disney is still a brand that's recognizable across the world – probably one of the biggest reasons for the popularity of the theme parks, as well.
What is the World's Most Popular Theme Park?
In 2015, the biggest theme park by attendance was the Magic Kingdom at Walt Disney World Resort, hosting 20.49 million visitors in the year, up 6% over 2014.
Most Popular Theme Parks By Attendance
| Rank | Theme Park | Attendance (in millions) |
| --- | --- | --- |
| 1 | Magic Kingdom (Walt Disney World), USA | 20.49 |
| 2 | Disneyland Anaheim, USA | 18.29 |
| 3 | Tokyo Disneyland, Japan | 16.60 |
| 4 | Universal Studios, Japan | 13.90 |
| 5 | Tokyo Disney Sea, Japan | 13.60 |
| 6 | Epcot (Walt Disney World), USA | 11.80 |
| 7 | Disney's Animal Kingdom, USA | 10.92 |
| 8 | Disney's Hollywood Studios, USA | 10.83 |
| 9 | Disneyland Park, France | 10.36 |
| 10 | Universal Studios Orlando, USA | 9.58 |
| 11 | Disney California Adventure, USA | 9.38 |
| 12 | Islands of Adventure, USA | 8.79 |
| 13 | Chimelong Ocean Kingdom, China | 7.49 |
| 14 | Everland, South Korea | 7.42 |
| 15 | Ocean Park, Hong Kong S.A.R. | 7.39 |
| 16 | Lotte World, South Korea | 7.31 |
| 17 | Songcheng Park, China | 7.29 |
| 18 | Universal Studios Hollywood, USA | 7.09 |
| 19 | Hong Kong Disneyland, Hong Kong S.A.R. | 6.80 |
| 20 | Nagashima Spa Land, Japan | 5.87 |
| 21 | Europa Park, Germany | 5.50 |
| 22 | Seaworld Florida, USA | 4.77 |
| 23 | Tivoli Gardens Copenhagen, Denmark | 4.73 |
| 24 | De Efteling, the Netherlands | 4.68 |
| 25 | Songcheng Lijiang Romance Park, China | 4.26 |
This page was last updated on April 25, 2017.
Citations
Your MLA Citation
Your APA Citation
Your Chicago Citation
Your Harvard Citation
Remember to italicize the title of this article in your Harvard citation.