Most Efficient Customs Protocols In The World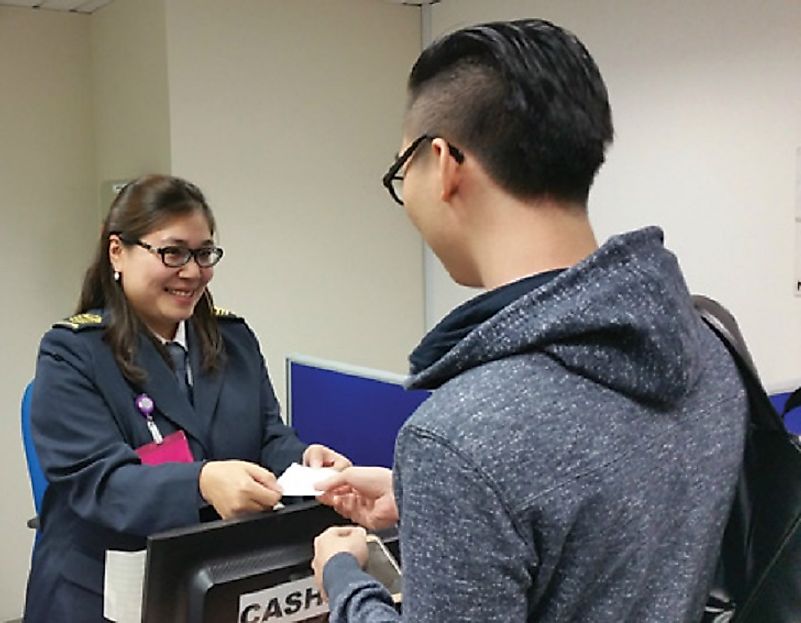 The Role of Customs
Customs agencies are responsible for managing what comes into and what leaves a country's borders. This sometimes includes prohibiting or restricting products, collecting taxes, and storing commercial materials until the approval process is completed. Customs officials supervise all transport methods whether it be via land, air, or water. Governments should strive to achieve efficiency within these departments in order to encourage trade. This article takes a look at the most efficient customs procedures around the world.
Most Efficient Customs Procedures in the World
On a scale of 1 to 7 with 7 being the most efficient, both Hong Kong and Singapore have a 6.2 rating. Both of these countries provide clear rules regarding the importing and exporting of items, and lack severe bureaucratic measures that slow down customs processes in other countries. Their move toward efficiency in the 1970's has allowed both Hong Kong and Singapore to emerge as international trading hubs.
The United Arab Emirates (UAE) has a perceived efficiency of 6. This country is also the 26th largest export economy and 24th largest importer in the world. This might not be possible if not for an efficient customs department. The UAE has developed its system with international business in mind, investing millions of dollars in its warehouse and transportation infrastructure as well. The government here has even created a large licensing free zone with access to all methods of transportation in a move to promote business and an advanced online system that allows integration of trade, supply, and payments.
Finland and New Zealand each have a 5.9 rating. Finland has a high dependency on exports, a fact that motivated the government to ensure efficient customs procedures. Trading here requires minimal paperwork, with just 4 documents each for exports and imports. Finland also has a fast processing time. On average, export time at the border takes around 36 hours, and paperwork takes 2 hours. In some countries, these numbers would be days. Importing takes approximately 2 hours at the border and only 1 hour for paperwork.
Following these 2 nations is Ireland at number 6 on the list. This country has score of 5.7 on the burden of customs scale. Export times at the border are lower than in Finland, taking only 24 hours (possibly due to minimal paperwork) but the cost is slightly increased. Imports are also held up for only 24 hours. As part of the European Union, trade with Ireland is significant and its efficiency is important.
Other countries considered to have efficient customs protocols include Luxembourg (5.6), the Netherlands (5.5), Georgia (5.5), and Qatar (5.4).
Promoting International Business
In international trade, customs procedures play an important role. When customs procedures are easy to understand and carry out, they promote international business and trade. Increased user convenience helps reduce the costs of doing business allowing the nation to become more competitive in the international market. Efficient customs processes are viewed as more reliable and secure which also helps encourage participation in its market. Not only do customs departments ensure the movement of goods across borders, but also obtain revenues for the country and improve its security. Facilitating trade operations is one of the most critical factors in economic development which then goes on to promote social health and poverty reduction.
Most Efficient Customs Protocols In The World
| Rank | Country | WEF Burden of Customs Score (1=Worst; 7=Best) |
| --- | --- | --- |
| 1 | Hong Kong | 6.2 |
| 2 | Singapore | 6.2 |
| 3 | United Arab Emirates | 6.0 |
| 4 | Finland | 5.9 |
| 5 | New Zealand | 5.9 |
| 6 | Ireland | 5.7 |
| 7 | Luxembourg | 5.6 |
| 8 | Netherlands | 5.5 |
| 9 | Georgia | 5.5 |
| 10 | Qatar | 5.4 |