Society
Most Dangerous Cities in Canada
Based on the data provided by the UNODC Homicide Statistics, these are how Canadian cities rank by murder rate.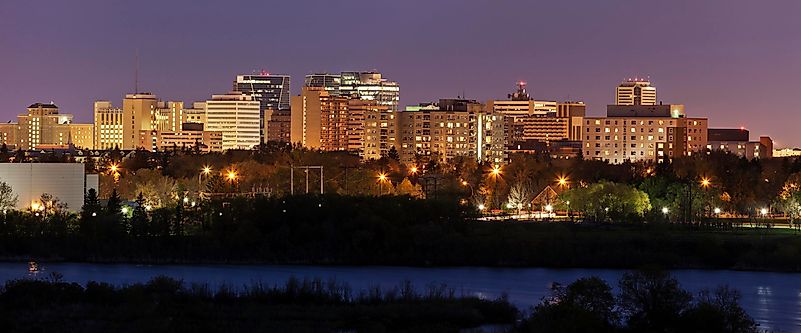 Canada is not known for being a country filled with danger. On the contrary, it is among the safest countries. Some of the most dangerous places on earth experience a homicide rates of 90.4 for every 100,000 people. However, Canada experiences average homicide rates of only 1.6 for every 100,000 people. These rates are among the lowest worldwide. Nonetheless, there are cities in Canada that are, by these standards, more dangerous than others and they are mainly found in the prairie provinces of Manitoba, Saskatchewan, and Alberta.
The province in country with the lowest crime rates is Ontario followed by Quebec. Crime rates in Canada have continued to fall in the past several years. The US, with nearly ten times the population of Canada, had 2,771% more homicides compared to Canada. Though there are cities named dangerous or the murder capitals of Canada, there are by far more safe compared to other cities around the world.
Most Dangerous Cities In Canada
Regina
The city of Regina has been the most violent city in Canada earning the title of the murder capital of Canada. In 2013, the city of Regina experienced ten homicides which were equivalent to a rate of 4.3 per 100,000 people, the highest in Canada. In 2014, there were 516 homicides in the whole of Canada and 24 in Saskatchewan. The same year of 2014, there were five homicides in Regina, and all were male. In 2015 there were nine homicides in Regina, seven involving male victims. Over the last 20 years of homicides, 11 cases have remained unsolved and under investigation, whereas the only female homicide victim that is still under investigation was Maw Maw Htoo in 2010.
Winnipeg
Winnipeg is the largest and capital city of the province of Manitoba in Canada. The city is named after the nearby Lake Winnipeg. The region was a trading center for the aboriginal people before the Europeans arrived who built the first fort in1738. The city of Winnipeg is the second most violet city in Canada and experienced homicide rates of 3.4 per 100,000 people in 2013. Between 1981 and 2012, Winnipeg has earned the title of murder capital of Canada a total of 16 times. The homicides rates in 2011 were at an all time high which was four times more than the country's average rate of 1.7 per 100,000 people.
Thunder Bay
Thunder Bay is the third most dangerous city in Canada and 2013 had homicide rates of 2.5 per 100,000 people. Thunder Bay in Ontario had an increase in homicide in 2014 of 11 cases when all other regions in the country had a decrease in homicide rates.
Other Cities With Higher Crime Rates In Canada
Edmonton city was another urban center with high homicides of 2.1 per 100,000 people, while cities like Calgary, Saskatoon, Vancouver, and Gatineau are other major cities with homicides of more than 1.5 but less than 2.0 per 100,000 people. All other cities in the country had homicides rates lower than 1.5 for every 100,000 people.
Most Dangerous Cities in Canada
| Rank | City | Homicide Rate (Per 100,000 people) |
| --- | --- | --- |
| 1 | Regina | 4.3 |
| 2 | Winnipeg | 3.4 |
| 3 | Thunder Bay | 2.5 |
| 4 | Edmonton | 2.1 |
| 5 | Calgary | 1.8 |
| 6 | Saskatoon | 1.7 |
| 7 | Vancouver | 1.7 |
| 8 | Gatineau | 1.6 |
| 9 | Kitchener-Cambridge-Waterloo | 1.5 |
| 10 | Halifax | 1.5 |
| 11 | Barrie | 1.4 |
| 12 | St. Catharine Niagara | 1.4 |
| 13 | Saint John | 1.4 |
| 14 | Toronto | 1.4 |
| 15 | Montreal | 1.1 |
| 16 | Oshawa | 1 |
| 17 | Ottawa | 0.9 |
| 18 | Trois-Rivieres | 0.7 |
| 19 | Brantford | 0.7 |
| 20 | Greater Sudbury | 0.6 |
| 21 | Kingston | 0.6 |
| 22 | Windsor | 0.6 |
| 23 | Quebec | 0.4 |
| 24 | Victoria | 0.3 |