Leading Exporters Of Natural Honey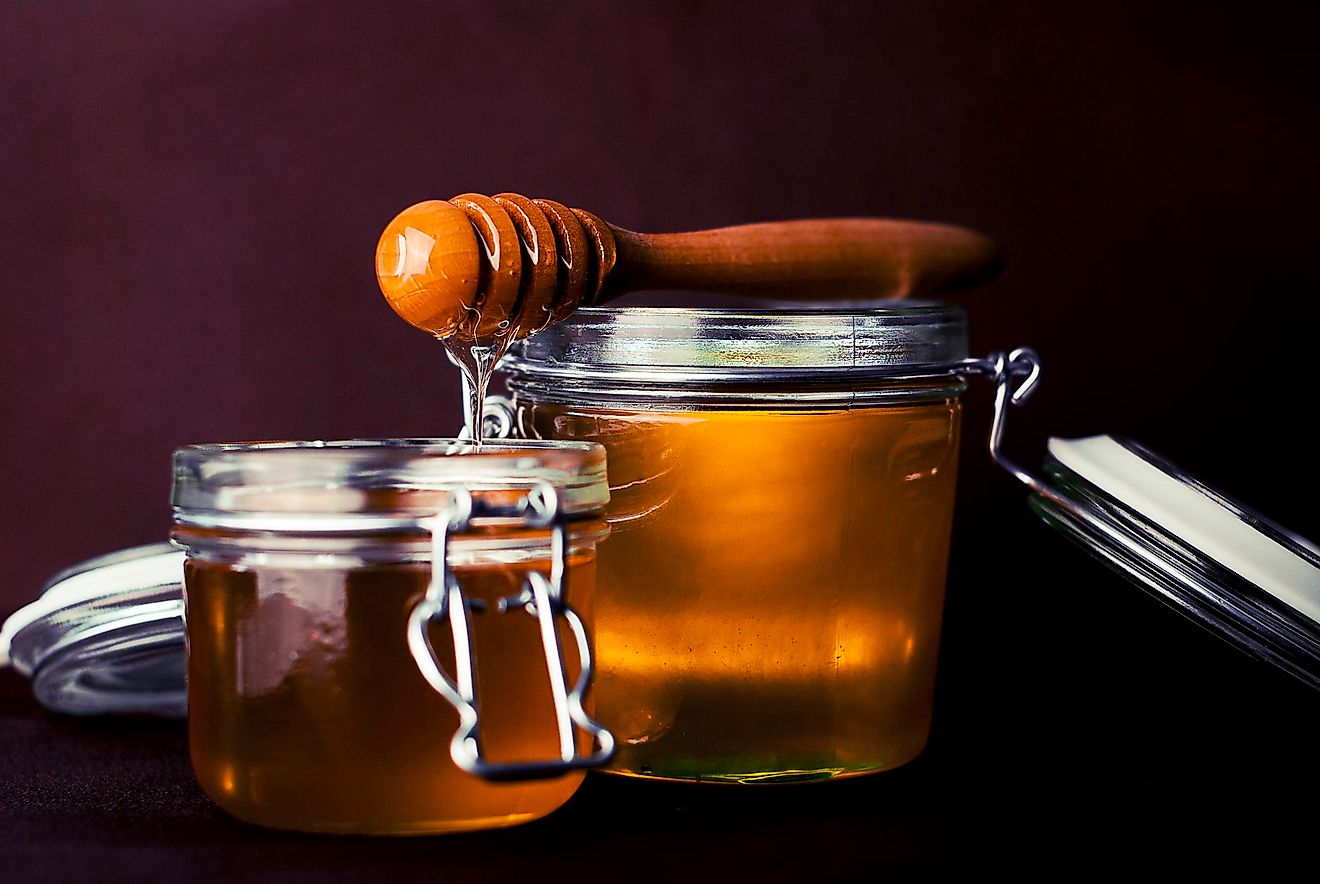 Recognized around the world for its many benefits and uses, all-natural Honey is very popular as a replacement sweetener for sugar. You can spread honey on bread much like a jelly or jam or mix it in with a cup of soothing hot tea. Many commercial products use honey during production. Honey is included in the manufacture of a variety of health and beauty products, which makes it a favorite among consumers.
The Many Uses and Benefits of All-Natural Honey
Global companies use honey to make cosmetics products such skin care lotions, soaps, and lip balms. Honey is also be found in cough drops and used as a sweetener in foods such as breakfast cereals and baking products such as cake mixes. Royal jelly is made from the honey produced by bees and is recognized for its beneficial healing properties.
Extraction of honey from the combs relies upon a unique method of extraction. Beekeepers harvest the honey by removing the wax plugs that cover the individual cells within the honeycomb. Once the frames of honeycombs are secure within the extractor, the machine will spin them to remove all the honey.
The International Trade Center (ITC), which maintains detailed statistics for numerous products used in business development, maintains a list of the top producing countries around the globe based on their exports of natural honey products to other regions of the world. The top ten producing countries are:
China
The world leader that tops the list of countries for the export of natural honey products is China with a value of $288,668 in 2015.
New Zealand
Coming in at a close second is New Zealand, which is a top producer of natural honey products with a 2015 reported export value of $199,265.
Argentina
Placing in the third spot on the list of top exporters of natural honey products is Argentina with a reported value $163,603 in 2015.
Mexico
Number four on the list is Mexico with a reported export value of $155,986 for its natural honey products shipped around the globe to other countries in 2015.
Germany
Germany placed at number five on the list in 2015 with $139,402 of natural honey products shipped to other regions around the world.
India
India's place on the list of top producing natural honey countries is for the sixth spot with its exported value of $121,662 reported in 2015.
Vietnam
With a reported value of $111,782, Vietnam comes in at number 7 on the top ten list of countries that produce and ship natural honey products around the world.
Ukraine
Number 8 on the top ten list is Ukraine, noted for its 2015 export value of natural honey products listed at $105,278.
Spain
Spain scores at number 9 on the list, recognized for its export value of natural honey products at a level of $101,505 in 2015.
Brazil
Number 10 on the list of top producing countries that export natural honey products globally to other regions is Brazil, with a reported 2015 value of $81,720.
Honey is a Multipurpose Product
Beekeepers that produce honey come in all sizes from small family-managed businesses to larger commercial industries, both of which ship their products globally to various markets. The ultimate destination of honey upon shipping will vary depending on its usage. Some beekeepers sell both the honey and the combs, the latter of which consumers will often see on store shelves. Honey has been in existence for countless ages and will continue to be a favorite among consumers around the world.
Leading Exporters Of Natural Honey
| Rank | Country | Exports of Natural Honey in 2015 (USD) |
| --- | --- | --- |
| 1 | China | $288,668,000 |
| 2 | New Zealand | $199,265,000 |
| 3 | Argentina | $163,603,000 |
| 4 | Mexico | $155,986,000 |
| 5 | Germany | $139,402,000 |
| 6 | India | $121,662,000 |
| 7 | Vietnam | $111,782,000 |
| 8 | Ukraine | $105,278,000 |
| 9 | Spain | $101,505,000 |
| 10 | Brazil | $81,720,000 |