The Largest Danish Companies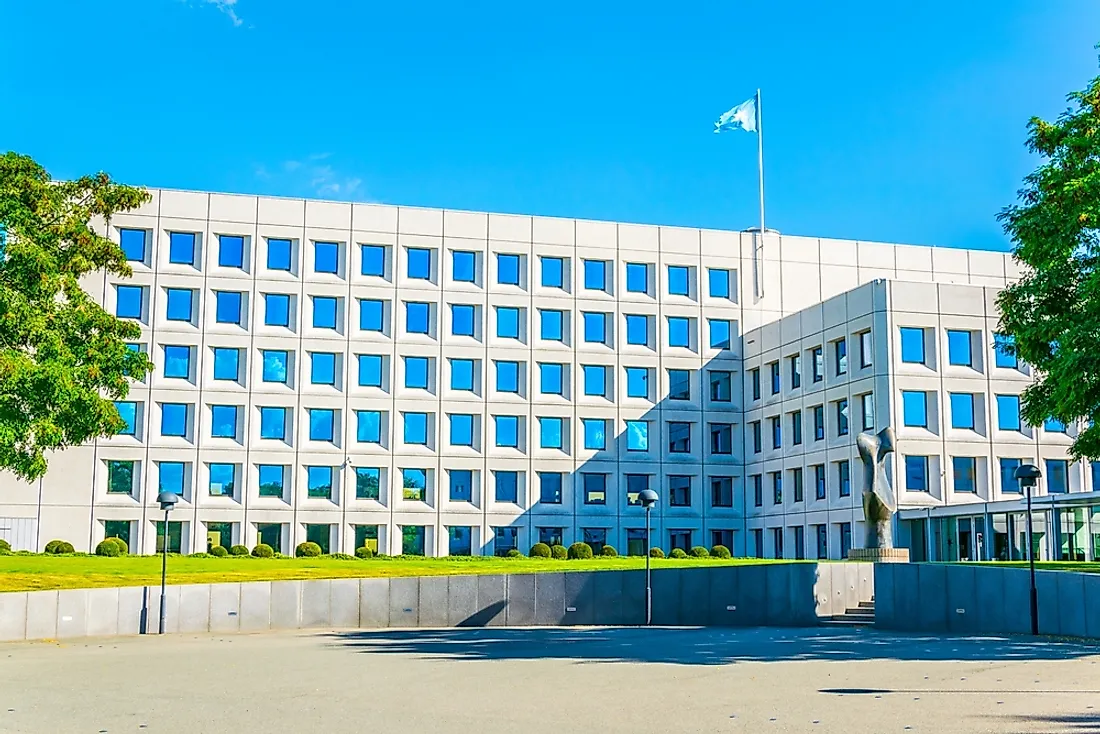 Denmark is a country located in Northern Europe. Officially named the Kingdom of Denmark and considered one of the Nordic countries, Denmark encompasses an area of 42,933 km2 and has an estimated population of 5,806,015. Danish companies are among the largest and most active Nordic companies, and are considered highly innovative in science and technology. Ten Danish companies were featured in the 2013 annual Forbes Global 2000 list, published by Forbes magazine, which ranks the 2,000 largest publicly listed companies in the world. Collectively, these ten companies have a market value of approximately US$199 billion and generate US$129 billion in revenue and US$9.7 billion in profit. Some of the largest Danish companies in terms of revenue are highlighted below.
The Five Largest Danish Companies
A.P. Møller-Maersk
A.P. Møller-Maersk is a business conglomerate involved in the logistics, transport, and energy sectors. The company has ranked as the world's largest operator of container ships and supply vessels since 1996. Although based in Copenhagen, Denmark, A.P. Møller-Maersk has subsidiaries and offices in over 125 countries. According to the 2013 Forbes Global 2000 list, A.P. Møller-Maersk is the largest Danish company by revenue generated, with revenue of US$56.1 billion in 2012. In 2017, the company had revenue of US$35 billion.
Danske Bank
Danske Bank is Denmark's largest bank, as well as a major retail bank in Northern Europe, with over five million retail customers. Established in 1871, the bank has grown significantly and currently operates a number of local banks in the Nordic region. Danske Bank has a number of branches in Estonia, Finland, India, Latvia, Ireland, Lithuania, and Russia. In 2013, Danske Bank was ranked 498 in the world on the Forbes Global 2000 list, with revenue of US$20 billion.
Novo Nordisk
Novo Nordisk is a pharmaceutical company based in Bagsværd, Denmark. The company has production facilities in eight other countries, as well as offices or affiliates in approximately 75 countries. Novo Nordisk manufactures and sells pharmaceutical products, and its key products include diabetes care devices and medications. Other products or services produced by Novo Nordisk include growth hormone therapy and hemostasis management. The global company has a total of 40,000 employees and markets its products and services in over 180 countries. Novo Nordisk ranks as the third-largest company in Denmark by revenue according to the Forbes Global 2000 list.
Carlsberg Group
Carlsberg Group is a brewer founded in 1847 and based in Copenhagen, Denmark. The company's most popular beer brand is Carlsberg, while its other brands include Somersby Cider, Baltika, Kronenbourg, Grimbergen, and Tuborg, as well as more than 500 local beers. Carlsberg Group has 41,000 employees, and most of its operations are located in Western Europe, Eastern Europe, and Asia.
Vestas
Vestas Wind Systems is a Danish company that manufactures, sells, installs, and services wind turbines. Founded in 1845, the company operates manufacturing plants in several countries including India, Germany, Denmark, Romania, Italy, the United States, the United Kingdom, China, Sweden, Australia, and Norway. As of 2013, Vestas was the world's largest wind turbine company, and has installed more than 65,000 wind turbines in over 80 countries. The company has also built production facilities in more than 12 countries.
About Forbes Global 2000 List
The Forbes Global 2000 is an annual list published by Forbes magazine that ranks the world's top 2,000 public companies. The companies are ranked based on four metrics: revenue, profit, market value, and assets. The list was first published in 2003. While considered a useful indicator, the Forbes Global 2000 rankings are not definitive, as any change to the criteria would produce a different list.
List of the 10 Largest Danish Companies by Revenue
| Rank | Company | Revenue (Billions) |
| --- | --- | --- |
| 1 | A.P. Møller-Maersk | $56.1 |
| 2 | Danske Bank | $20 |
| 3 | Novo Nordisk | $11.6 |
| 4 | Carlsberg Group | $11.1 |
| 5 | Vestas | $7.6 |
| 6 | TDC A/S | $4.6 |
| 7 | Nokian Tyres | $1.9 |
| 8 | Novozymes | $1.8 |
| 9 | Coloplast | $1.8 |
| 10 | Jyske Bank | $1.6 |