Kings Of Sweden Since 1818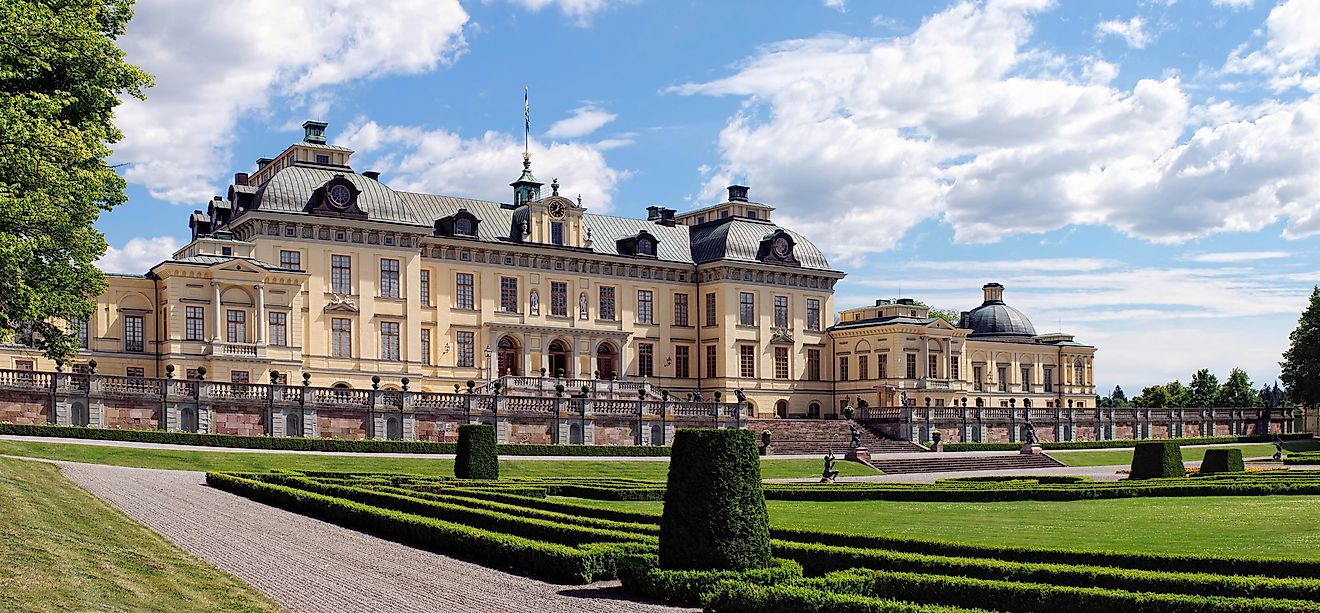 Sweden is located in Northern Europe and is officially known as the Kingdom of Sweden. It is bordered by Finland, Denmark, and Norway. Sweden has a population of close to 10 million people. The head of state of Sweden is both a constitutional and hereditary monarchy since the 16th century. The Swedish Monarchy works together with a parliamentary system where the prime minister is head of government. The history of Swedish Monarch dates back to the first century, however, the order of succession up until the reign of King Eric the Victorious is controversial. Since 1818 the House of Bernadotte has reigned in Sweden, which is today a constitutional parliamentary monarchy. The Kingdom of Sweden is ruled by King Carl XVI Gustaf who was enthroned on September 19, 1973. The Swedish Monarch is the king who is the head of state and holds special cabinet meetings. The King opens the Riksdag every year, and he represents the Swedish defence establishment holding supreme rank in different service arms and is also Colonel-in-Chief of some of Sweden's military forces.
Kings Of Sweden Since 1818
Karl XIV Johan (1818-1844)
Karl XIV Johan was born on January 26, 1763 in Pau, France he was both King of Sweden as Charles XIV John and King of Norway as Charles III. John reigned from 1818 until 1844 when he died. Before being elected as heir presumptive to the childless King, Karl XIV Johan had a long career in the French army being formerly known as Jean Bernadotte whose name served as the basis of House of Bernadotte. He had an outstanding relationship with Napoleon who made him Prince of Pontecorvo on June 5, 1806. When he was adopted, he changed his name to Carl but used Bernadotte to form his Royal dynasty.
Oscar II (1872-1907)
Oscar II was born on January 21, 1829 in Stockholm Palace. He was King of Sweden from 1872 to the time of his death in 1907. He was also King of Norway from 1872 to the time he was dethroned in 1905. Oscar II was King when Sweden was undergoing major industrial and technological progress. He was the last Bernadotte to reign over Norway following his dethronement which dissolved Sweden's union with Norway. Oscar II died in 1907 and was succeeded by his son, Gustaf V.
Gustaf VI Adolf (1950-1973)
Gustaf VI Adolf was born on November 11, 1882 at The Royal Palace in Stockholm and was King of Sweden from October 29, 1950 to the time of his death in 1973. He was the oldest son of King Gustaf V who became King at the age of 69 following his father's death. Gustaf VI Adolf was an expert in architecture and botany, and his personal qualities gained him fame among the Swedish people. Gustaf VI Adolf died in 1973 and was succeeded by his son Carl XVI Gustaf the incumbent King of Sweden.
Carl XVI Gustaf (1973-Present)
Carl XVI Gustaf was born on April 30th, 1946, in Haga Palace, Sweden and is the present King of Sweden having assumed the throne in 1973 following the death of his father. King Gustaf's heir apparent is Crown Princess Victoria who is the eldest child of the King. In his youth, Prince Gustaf studied at the Royal Swedish Army, Royal Swedish Air Force and Royal Swedish Navy which he received his commission as an officer in 1968. King Carl XVI Gustaf is best known for presenting the Nobel Prizes every year.
Other King's From House Bernadotte
Since 1818 House Bernadotte has dominated the Swedish Monarchy following the Swedish Act of Succession of 1810. In 1980 the Swedish Act of Succession changed to absolute primogeniture from agnatic allowing the first born child as the heir apparent. The four Kings as mentioned earlier are among the seven Kings of Sweden Since 1818 the other three are Oscar I who reigned between 1844-1859, Karl XV who was King between 1859 and 1872, and King Gustaf V between 1907 and1950.
Kings Of Sweden Since 1818
| Kings of Sweden of the House of Bernadotte | Reign |
| --- | --- |
| Karl XIV Johan | 1818-1844 |
| Oscar I | 1844-1859 |
| Karl XV | 1859-1872 |
| Oscar II | 1872-1907 |
| Gustaf V | 1907-1950 |
| Gustaf VI Adolf | 1950-1973 |
| Carl XVI Gustaf (Incumbent) | 1973-Present |