Jordan's Prime Ministers Since Independence From Great Britain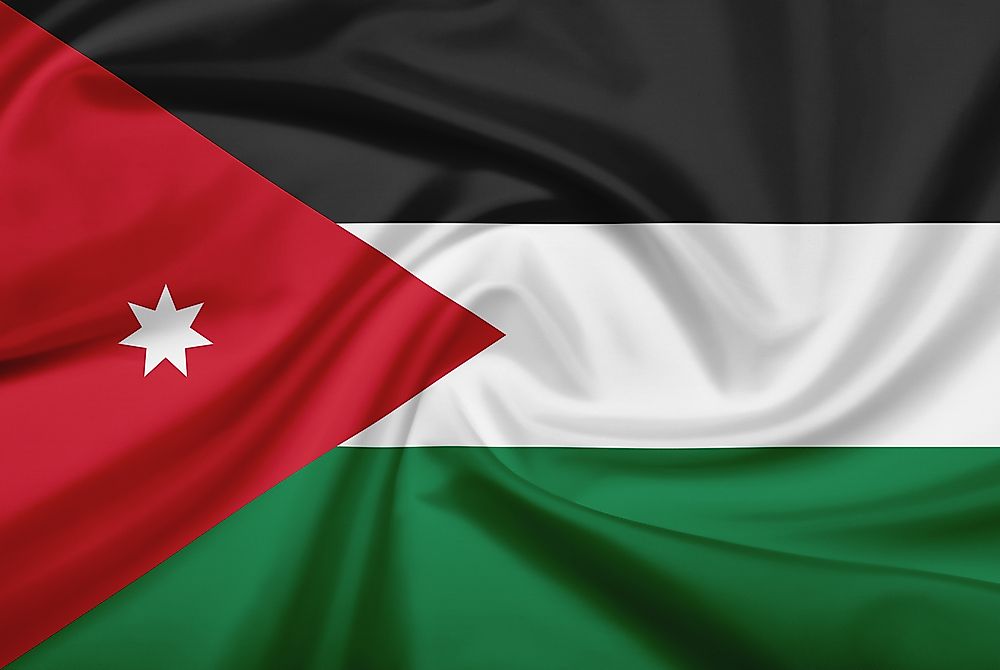 The Kingdom of Jordan or Jordan is a country in the Middle East bordering Saudi Arabia, Syria, Palestine, Iraq, Israel, the Dead Sea, and the Red Sea. It is also strategically located between Africa, Europe, and Asia. Jordan has a population of 9.5 million and Amman is the largest and capital city. The head of state of Jordan is the King of the Hashemite Kingdom of Jordan while the head of government is the Prime Minister. Jordan became a constitutional monarchy on January 8th, 1952.
Jordan's Prime Ministers Since Independence From Great Britain
Duties of the Prime Minister of Jordan
The prime minister of Jordan is appointed by the king and has the freedom to form his cabinet. The prime minister is the head of government and President of the Cabinet. Since 1921, these have been the Heads of Government in the Hashemite Family-controlled Kingdom of Jordan.
Rashid Tali'a
Rashid Tali'a was born in 1877 in Lebanon, and he was a Jordanian politician of Lebanese descent. Tali'a was the first Prime Minister of Transjordan. Tali'a served as Prime Minister of Jordan from Monday, April 11th, 1921 to Friday, August 5th, 1921.
Ibrahim Hashem
Ibrahim Hashem was born in 1888 in Nablus, Palestine and was a Jordanian politician and lawyer of Palestinian descent. Hashem served in several offices including Hussein of Jordan, Faisal I of Iraq, and Abdullah I of Jordan. Hashem studied in Istanbul before joining the army and the Arabian government in Damascus. Hashem taught law at the University of Damascus and was appointed to the Court of Appeal before moving to Jordan in 1920. Hashem served as Prime Minister of the Emirate of Transjordan three times from Wednesday October 18th, 1933 to Wednesday September 28th, 1938, Saturday May 19th, 1945 to Saturday May 25th, 1946, and Saturday May 25th, 1946 to Tuesday February 4th, 1947. He also served as Prime Minister of the Hashemite Kingdom of Jordan three times from Wednesday December 21st, 1955 to Sunday January 8th, 1956, Sunday July 1st, 1956 to Monday October 29th, 1956, and Wednesday April 24th, 1957 to Sunday May 18th, 1958.
Mudar Badran
Mudar Badran was born in 1934 in Jerash and is a former politician and government minister, and he is also a Jordan industrialist mainly manufacturing steel. Badran got his degree in law at the Damascus University before starting his career as a young officer in the army of Jordan. He served as secret service director in the 1970's and also served as Jordan's Minister of Education, Foreign Minister and Defence Minister. Badran served as Jordan's Prime Minister for eight years making him the second longest-serving Prime Minister. He served as Prime Minister three times from Tuesday July 13th, 1976 to Wednesday December 19th, 1979, Thursday August 28th, 1980 to Tuesday January 10th, 1984, and Monday December 4th, 1989 to Wednesday June 19th, 1991. Badran was appointed to the Jordanian senate in 1993 and was given an honorary Ph.D. in economics from the University of Hashemite.
Hani Al-Mulki
Hani Al-Mulki was born on October 15th, 1951 in Amman, Jordan and is the incumbent Prime Minister of Jordan having assumed office on June 1st, 2016. In 1974 Al-Mulki graduated with a bachelor's degree in production engineering in Egypt and went to Rensselaer Polytechnic Institute to pursue his master's and doctoral degrees. Before being Prime Minister. Al-Mulki held some ministerial and diplomatic offices.
Other Prime Ministers of Jordan
The term of service for the Prime Minister of Jordan has no constitutional limits especially since the King is the one responsible for appointing, dismissing, and accepting the resignation of the Prime Minister. The Hashemite Kingdom of Jordan has had numerous Prime Ministers with some assuming office for multiple non-consecutive terms. Most of Jordan's Prime Ministers have served for two years and less with a few serving for four or five years or non-consecutive terms cumulatively.
Jordan's Prime Ministers Since Independence From Great Britain
| | | |
| --- | --- | --- |
| Prime Ministers of Hashemite Jordan | Start of Term | End of Term |
| Rashid Tali'a | Monday, April 11, 1921 | Friday, August 5, 1921 |
| Mazhar Raslan | Monday, August 15, 1921 | Friday, March 10, 1922 |
| 'Ali Rida Basha al-Rikabi | Friday, March 10, 1922 | Thursday, February 1, 1923 |
| Mazhar Raslan | Thursday, February 1, 1923 | Wednesday, September 5, 1923 |
| Hasan Khalid Abu al-Huda | Wednesday, September 5, 1923 | Monday, March 3, 1924 |
| 'Ali Rida Basha al-Rikabi | Monday, March 3, 1924 | Saturday, June 26, 1926 |
| Hasan Khalid Abu al-Huda | Saturday, June 26, 1926 | Sunday, February 22, 1931 |
| Abdullah Siraj | Sunday, February 22, 1931 | Wednesday, October 18, 1933 |
| Ibrahim Hashem | Wednesday, October 18, 1933 | Wednesday, September 28, 1938 |
| Tawfik Abu al-Huda | Wednesday, September 28, 1938 | Sunday, October 15, 1944 |
| Samir al-Rifai | Sunday, October 15, 1944 | Saturday, May 19, 1945 |
| Ibrahim Hashem | Saturday, May 19, 1945 | Saturday, May 25, 1946 |
| Ibrahim Hashem | Saturday, May 25, 1946 | Tuesday, February 4, 1947 |
| Samir al-Rifai | Tuesday, February 4, 1947 | Sunday, December 28, 1947 |
| Tawfik Abu al-Huda | Sunday, December 28, 1947 | Wednesday, April 12, 1950 |
| Sa`id al-Mufti | Wednesday, April 12, 1950 | Monday, December 4, 1950 |
| Samir al-Rifai | Monday, December 4, 1950 | Wednesday, July 25, 1951 |
| Tawfik Abu al-Huda | Wednesday, July 25, 1951 | Tuesday, May 5, 1953 |
| Fawzi al-Mulki | Tuesday, May 5, 1953 | Tuesday, May 4, 1954 |
| Tawfik Abu al-Huda | Tuesday, May 4, 1954 | Monday, May 30, 1955 |
| Sa`id al-Mufti | Monday, May 30, 1955 | Thursday, December 15, 1955 |
| Hazza' al-Majali | Thursday, December 15, 1955 | Wednesday, December 21, 1955 |
| Ibrahim Hashem | Wednesday, December 21, 1955 | Sunday, January 8, 1956 |
| Samir al-Rifai | Sunday, January 8, 1956 | Tuesday, May 22, 1956 |
| Sa`id al-Mufti | Tuesday, May 22, 1956 | Sunday, July 1, 1956 |
| Ibrahim Hashem | Sunday, July 1, 1956 | Monday, October 29, 1956 |
| Sulayman al-Nabulsi | Monday, October 29, 1956 | Saturday, April 13, 1957 |
| Husayin al-Khalidi | Monday, April 15, 1957 | Wednesday, April 24, 1957 |
| Ibrahim Hashem | Wednesday, April 24, 1957 | Sunday, May 18, 1958 |
| Samir al-Rifai | Sunday, May 18, 1958 | Wednesday, May 6, 1959 |
| Hazza' al-Majali | Wednesday, May 6, 1959 | Monday, August 29, 1960 |
| Bahjat Talhouni | Monday, August 29, 1960 | Sunday, January 28, 1962 |
| Wasfi al-Tal | Sunday, January 28, 1962 | Wednesday, March 27, 1963 |
| Samir al-Rifai | Wednesday, March 27, 1963 | Sunday, April 21, 1963 |
| Hussein ibn Nasser | Sunday, April 21, 1963 | Monday, July 6, 1964 |
| Bahjat Talhouni | Monday, July 6, 1964 | Sunday, February 14, 1965 |
| Wasfi al-Tal | Sunday, February 14, 1965 | Saturday, March 4, 1967 |
| Hussein ibn Nasser | Saturday, March 4, 1967 | Sunday, April 23, 1967 |
| Saad Jumaa | Sunday, April 23, 1967 | Saturday, October 7, 1967 |
| Bahjat Talhouni | Saturday, October 7, 1967 | Monday, March 24, 1969 |
| Abdelmunim al-Rifai | Monday, March 24, 1969 | Wednesday, August 13, 1969 |
| Bahjat Talhouni | Wednesday, August 13, 1969 | Saturday, June 27, 1970 |
| Abdelmunim al-Rifai | Saturday, June 27, 1970 | Wednesday, September 16, 1970 |
| Mohammad Daoud Al-Abbasi | Wednesday, September 16, 1970 | Saturday, September 26, 1970 |
| Ahmad Toukan | Saturday, September 26, 1970 | Wednesday, October 28, 1970 |
| Wasfi al-Tal | Wednesday, October 28, 1970 | Sunday, November 28, 1971 |
| Ahmad al-Lawzi | Monday, November 29, 1971 | Saturday, May 26, 1973 |
| Zaid al-Rifai | Saturday, May 26, 1973 | Tuesday, July 13, 1976 |
| Mudar Badran | Tuesday, July 13, 1976 | Wednesday, December 19, 1979 |
| Abdelhamid Sharaf | Wednesday, December 19, 1979 | Thursday, July 3, 1980 |
| Kassim al-Rimawi | Thursday, July 3, 1980 | Thursday, August 28, 1980 |
| Mudar Badran | Thursday, August 28, 1980 | Tuesday, January 10, 1984 |
| Ahmad Obeidat | Tuesday, January 10, 1984 | Thursday, April 4, 1985 |
| Zaid al-Rifai | Thursday, April 4, 1985 | Thursday, April 27, 1989 |
| Zaid ibn Shaker | Thursday, April 27, 1989 | Monday, December 4, 1989 |
| Mudar Badran | Monday, December 4, 1989 | Wednesday, June 19, 1991 |
| Taher al-Masri | Wednesday, June 19, 1991 | Thursday, November 21, 1991 |
| Zaid ibn Shaker | Thursday, November 21, 1991 | Saturday, May 29, 1993 |
| Abdelsalam al-Majali | Saturday, May 29, 1993 | Saturday, January 7, 1995 |
| Zaid ibn Shaker | Saturday, January 7, 1995 | Sunday, February 4, 1996 |
| Abdul Karim al-Kabariti | Sunday, February 4, 1996 | Sunday, March 9, 1997 |
| Abdelsalam al-Majali | Sunday, March 9, 1997 | Thursday, August 20, 1998 |
| Fayez al-Tarawneh | Thursday, August 20, 1998 | Thursday, March 4, 1999 |
| Abdelraouf al-Rawabdeh | Thursday, March 4, 1999 | Monday, June 19, 2000 |
| Ali Abu al-Ragheb | Monday, June 19, 2000 | Saturday, October 25, 2003 |
| Faisal al-Fayez | Saturday, October 25, 2003 | Wednesday, April 6, 2005 |
| Adnan Badran | Wednesday, April 6, 2005 | Sunday, November 27, 2005 |
| Marouf al-Bakhit | Sunday, November 27, 2005 | Sunday, November 25, 2007 |
| Nader al-Dahabi | Sunday, November 25, 2007 | Monday, December 14, 2009 |
| Samir Rifai | Monday, December 14, 2009 | Wednesday, February 9, 2011 |
| Marouf al-Bakhit | Wednesday, February 9, 2011 | Monday, October 24, 2011 |
| Awn Shawkat Al-Khasawneh | Monday, October 24, 2011 | Wednesday, May 2, 2012 |
| Fayez al-Tarawneh | Wednesday, May 2, 2012 | Thursday, October 11, 2012 |
| Abdullah Ensour | Thursday, October 11, 2012 | Wednesday, June 1, 2016 |
| Hani Al-Mulki (Incumbent) | Wednesday, June 1, 2016 | Present |