World Facts
How Many Olympics Have There Been?
There have been 28 Summer Olympic Games and 22 Winter Olympic Games held across five continents.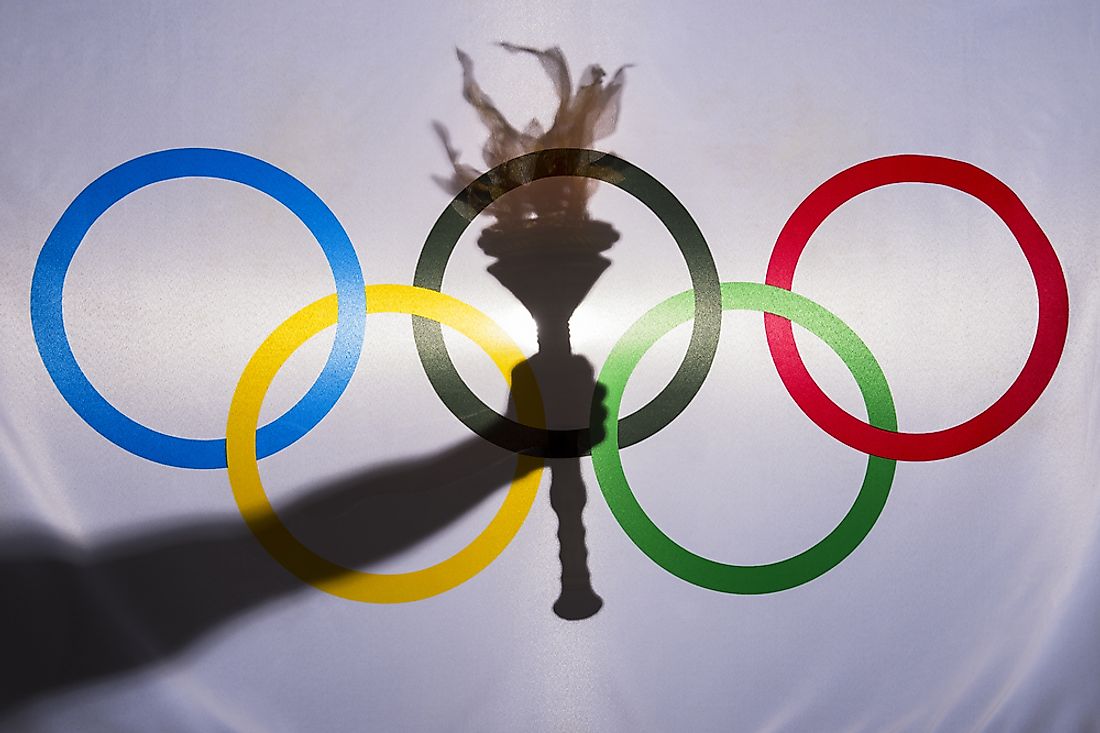 The Olympic games date back to Ancient Greece around 776 BC when the first ever Olympic games were recorded. However, the modern Olympic games as known today date back to the year 1896. Since this time, Summer and Winter Olympic games have occurred at intervals of four years (Olympiad) apart from few instances when global events altered this interval. In total, there have been 28 Summer Olympic Games and 22 Winter Olympic Games held in 23 and 19 cities respectively across five continents.
Canceled Olympics
In 1916, the Summer Olympics (Games of the VI Olympiad) that were to occur in Berlin, Germany was canceled due to the outbreak of the First World War. During the bidding, Berlin had defeated bids from Cleveland, Budapest, Brussels, Alexandria, and Amsterdam. This city would eventually host the summer Olympics twenty years later in 1936.
Tokyo, Japan won the bid to host the Games of the XII Olympiad in 1940 but pulled out in preparation for the Second World War. The same games were later on re-scheduled for Helsinki, Finland (which had initially lost the bid to Tokyo) but never happened because WWII broke out before the games could take place.
Upcoming Olympics
There are five cities in line to host upcoming Summer and Winter Olympics. Pyeongchang will host the 2018 Winter Olympics and Tokyo will host the 2020 Summer Olympics. In 2022, Beijing will host the Winter Olympics and therefore become the only city to have hosted both the Summer and Winter versions of the Olympic games. Paris and Los Angeles will host the 2024 and 2028 Olympics respectively.
Olympic Games by Continent and City
Europe has hosted the most number of Summer (seventeen) and Winter (thirteen) Olympic games. The continent hosted the 1896 Athens as well as the 1900 Paris Summer Olympics. Other cities to host include London, Stockholm, and Antwerp in 1908,1912, and 1920 respectively. Other European hosts are Chamonix (winter), Paris, Amsterdam, St. Moritz (winter), Berlin, Garmisch-Partenkirchen (winter), and London among others. Of these, both London and Paris hosted three while Athens hosted two summer games each.
North America follows with seven Summer Olympics in St. Louis (1904), Lake Placid (1932 winter), Los Angeles (1932), Squaw Valley (1960 winter), Mexico City (1968), Montreal (1976) among others. The continent has also held six Winter Olympics in 1932, 1960, 1980, 1988, 2002, and 2010.
Asia has three Summer Olympics 1964, 1988, and 2008 in Tokyo, Seoul, and Beijing respectively as well as two Winter Olympics in 1972 and 1998.
The Oceania region has hosted two (1956 and 2000) Summer Olympics and no Winter Olympics while South America has only hosted one Summer Olympic in 2016.
The US has so far hosted the most number of the games per countries followed by France, Japan, and the UK.
Regions yet to Host the Olympic Games
There exist regions who have never hosted any of the Olympic games due to capacity or other reasons. Africa, the Middle East, the Caribbean, the Indian Subcontinent, and Southeast Asia have never hosted the Olympics. For starters, these regions have no favorable weather conditions for the Winter Olympics. Additionally, most may not have achieved the capacity required to host the games or were not deemed to be safe.
How many Olympics have there been?
There have been 28 Summer Olympic Games and 23 Winter Olympic Games.
About the Author
Mark is a student at Maseno University and community commentator in Kenya. Mark also has interests in geography, African history, and international development.
This page was last updated on November 16, 2017.
Citations
Your MLA Citation
Your APA Citation
Your Chicago Citation
Your Harvard Citation
Remember to italicize the title of this article in your Harvard citation.