Gondar, Ethiopia ranks among the most unique places in the world.
5. Where Is Gondar?
Gondar is a city located in northwestern Ethiopia. The city sits in the Semien Gondar Zone of Amhara region. Several streams that flow south into Lake Tana flank the City. Gondar stands at an elevation of 2,133 meters above sea level. The city bears a deep religious significance having been home to some of the oldest churches in Ethiopia. Some of the famous churches still grace Gondar town. However, Gondar's growth and expansion mainly results from the reign of Solomonic emperors who built their castles in the town. Gondar was formerly the capital city of Ethiopia and Begemder province as well.
From 1662 to 1885, Gondar was home to various emperors. The emperors built their castles in this very town and decreed from here. Gondar was a hotbed of turmoil and destruction in 18th century. The city suffered a huge setback because of the civil wars of 1750 to 1890. In fact, trade with the Blue Nile region only resumed in 1899, after the British conquered Sudan. Gondar's economy mainly relies on subsistence farming. However, copperware, leather, textile and jewelry trading also contribute to the economy of Gondar city. The University of Gondar is located in the city, making the town an educational center.
4. Tourism to Gondar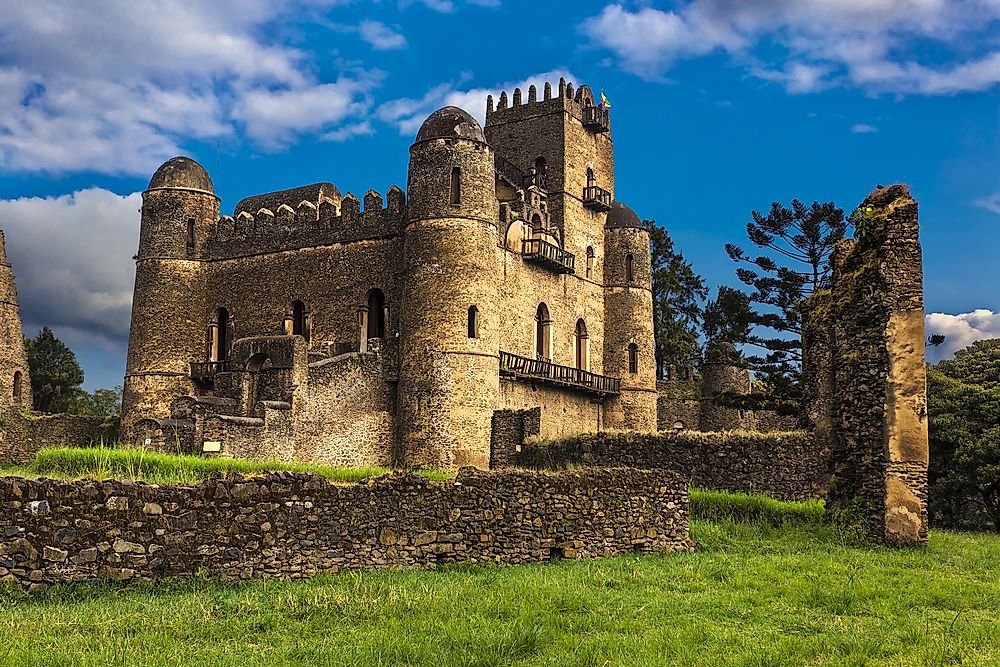 Gondar city is a famed tourist destination. The town features a picturesque sight of ruins in Fasil Ghebbi (loosely translated as the Royal Enclosure). It is from these castles where emperors exalted their authority in the land. The Royal Enclosure is home to Gondar's most popular buildings. These buildings include; Empress Mentewab's castle, Dawit's Hall, Iyasu's hall, Fasilides castle, a banqueting hall, stables, a chancellery, three churches, and a library. These castles are collectively known as the Gondar Castles, also known as the Camelot of Ethiopia. Gondar is a town that breathes heavy with history.
The buildings, which survived various British wars, are one of Ethiopia's most fascinating sites. History lovers frequent the town because atop a building, one only has to gaze at the ruins of the castles and drift back in history to the days of battles and conspiracies. A substantial number of both domestic and foreign tourists are in the view that Gondar is a city of great attraction. Located in a highway junction, Gondar is easily accessible to tourists. The city also features a prominent airport making accessibility even easier. Ras Dashen Mountains and Simien Mountains National Park, which are located in close proximity with Gondar, also are a major tourist destination.
3. Threats
Though Gondar is an important national heritage for Ethiopia, the city has its fair share of threats to its survival. The government has not provided a clear legal framework for the protection and preservation of this town. As a result, Gondar may be vandalized since there is no legal backing for its protection. Despite the proclamation by UNESCO as a World Heritage Site, the city does not receive much attention in Ethiopia. The years between 1930 and 1936 saw some of the most careless conservation interventions, which nearly destroyed the city's authenticity as a historical jackpot.
Insecurity is also threat which unsettles Gondar's existence. Armed Amhara extremists and gangsters wreak terror in the city by threatening the lives of residents. The said extremist group also constantly harasses residents who flee to save their lives. Armed robbery, looting of shops, and murdering the owners undermine security in this famed city. Local council, the regional administration and the central government now manage once the capital of Ethiopia, Gondar. Decisions take long to make because of bureaucracy and many unnecessary consultations. Often, poor management leads to the city retarding in growth and preservation as an important historical center.
2. Flora and Fauna of Gondar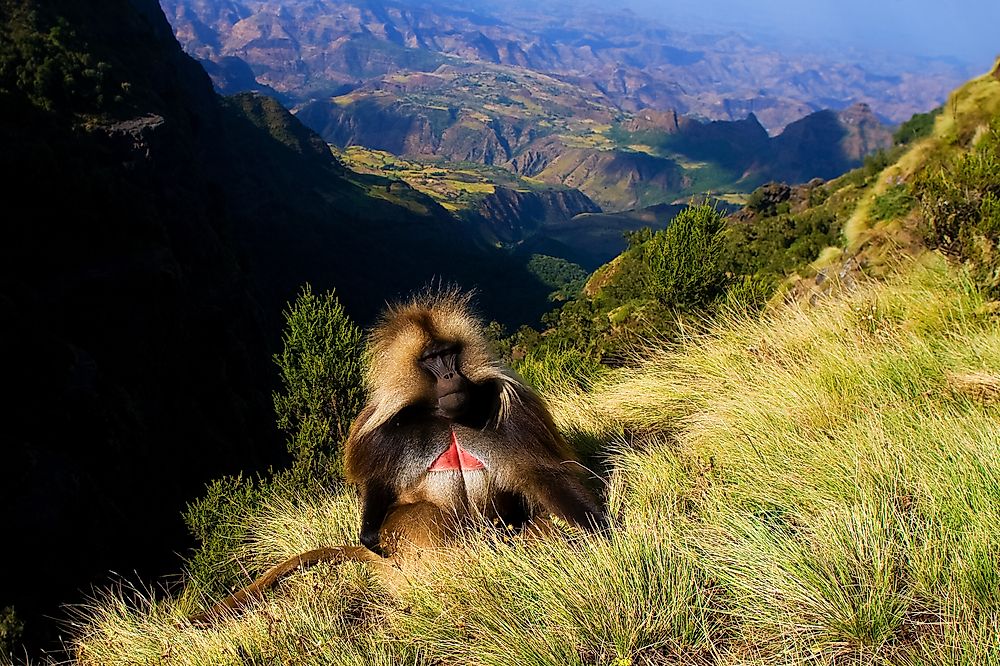 Gondar teems with life. Simens Mountains National Park, located within the city is a habitat to some species including walia ibex, a wild goat that only thrives in Ethiopia. The Ethiopian wolf and the gelada baboons are some notable species, which call Gondar home. Some of the other examples of mammals in the region are jackal, spotted hyena, wildcat, caracal, leopard, Columbus monkey, and hamadryads' baboon. Hundreds of species of birds inhabit Gondar. The appealing bearded vulture and the Lammergeyer, whose wings are three meters broad notably, inhabit Gondar. Other species of bird include Lammergeyer, Verreaux's eagle, kestrels and Lanner falion.
Gondar is awash with extensive vegetation. There are alpine forests as well as alpine vegetation. There are widespread bushes and meadows. Being a water catchment area, Simien Mountain National Park attracts flora and fauna to itself. Ras Dashen Mountain, the tallest in Gondar, has mountain vegetation. There are tree-studded grasslands and Afro-alpine steppe. The region's biodiversity results from its elevated status, making it a safe haven without threats of predation of the rarest species. UNESCO understood the significance of Gondar in as far as biodiversity conservation is concerned and recognized it as the world's first natural heritage site. Now, thanks to UNESCO, many of the rarest species, some of which only appeared in Ethiopia, are thriving freely. A balanced ecosystem has ensured a proper thriving in the habitat that is Gondar.
1. Uniqueness of Gondar
Gondar does not blend in; it stands out as a city unique in its own beautiful way. The city among other things is home to Ethiopia's tallest mountain, Ras Dashen. Gondar is also home to Siemen Mountains National Park. The two attract thousands of tourists into the town. Flanked by streams flowing to Lake Tana, Gondar attracted emperors who built castles and ruled from there.
Various emperors and empresses build their castles in Gondar. Churches build in Gondar's heydays still stand, undeterred by civil strife, battles nor British bombings. The remains of imperial buildings constitute the city's grandeur and uniqueness. The castle of Fasilides and Iyasu the Great, display an architectural style greatly influenced by the Portuguese. The two are picturesque; they stick onto the mind and are not easy to forget. Because of its richness in history, UNESCO named Gondar a World Heritage site. Unlike Addis Ababa, which is an immoral city, Gondar guards its culture and it has limited external influence by the outside world. The Ethiopian Orthodox Church conducts ecclesiastical teachings and instruction in Gondar. Its remains proclaim the unique, breathtaking city, which is Gondar.