Formula One Grand Prix Won By Nationality Of Driver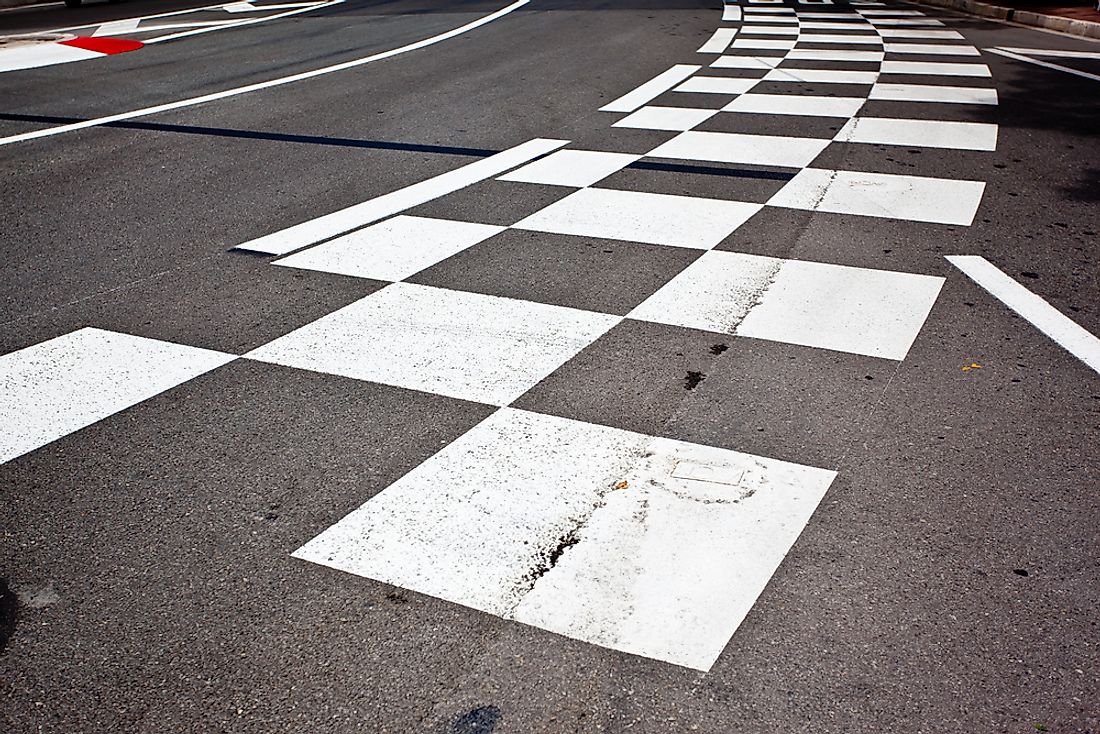 What Is The Grand Prix?
The Grand Prix is an automobile racing competition. It originated at the end of the 19th century in France and has since become an endurance test for the car and driver. In 1950, this competitive practice became known as Formula One, organized by the International Federation of Automobiles (FIA). Several races are held annually. This article takes a look at which countries have produced the greatest number of Formula One Grand Prix winners.
The Top Countries
The United Kingdom
The UK tops the list of Formula One Grand Prix winners with 277 wins. This feat has been accomplished by 19 different drivers. Lewis Hamilton has achieved 53 of these wins. Hamilton is often referred to as one of the best Formula One drivers of his time. He has won the Formula One World Championship on 3 separate occasions. Currently, Hamilton is a driver on the Mercedes AMG Petronas team. He is also recognized for being the first black Formula One driver.
Germany
Germany comes in second place for its number of Formula One Grand Prix winners. Since 1950, drivers from this country have won 168 races with 7 different drivers. Michael Schumacher has achieved 91 of these wins, making him the top winning Formula One racer. In total, he has 7 World Championship wins. He participated in races from 1991 to 2006 and from 2010 to 2012. He is now retired.
Brazil
Number 3 on the list is Brazil. This country has a total of 101 Formula One Grand Prix wins. This record was accomplished with just 6 different drivers. The top driver from Brazil is Ayrton Senna, who achieved 41 wins for the country. Of these wins, 3 were World Championships which he won in 1988, 1990, and 1991. Senna is also well-known for his performance during wet weather, which he displayed during the following races: 1984 Monaco Grand Prix, 1985 Portuguese Grand Prix, and 1993 European Grand Prix.
France
France is number 4 on the list with 79 Formula One Grand Prix wins. These wins have been accomplished by 12 drivers. The most successful French Formula One driver is Alain Prost, who won a total of 51 races for the country. This was the world record until the 2001 Belgian Grand Prix, which was won by Schumacher. Prost began his Formula One career in 1980 when he joined the McLaren team. Today, he is a retired driver.
Finland
Number 5 on the list is Finland with 46 Formula One Grand Prix wins. Four different drivers have achieved these wins. The current drivers for Finland are Kimi Raikkonen and Valtteri Bottas. Raikkonen drove for Ferrari for a few years, winning 4 races on their team.
A complete list of Formula One Grand Prix winners can be found published below.
Formula One Grand Prix Won By Nationality Of Driver
| Rank | Country | Wins | Driver(s) |
| --- | --- | --- | --- |
| 1 | United Kingdom | 257 | 19 |
| 2 | Germany | 168 | 7 |
| 3 | Brazil | 101 | 6 |
| 4 | France | 79 | 12 |
| 5 | Finland | 46 | 4 |
| 6 | Italy | 43 | 15 |
| 7 | Austria | 41 | 3 |
| 8 | Australia | 39 | 4 |
| 9 | Argentina | 38 | 3 |
| 10 | United States | 33 | 15 |
| 11 | Spain | 32 | 1 |
| 12 | Canada | 17 | 2 |
| 13 | New Zealand | 12 | 2 |
| 13 | Sweden | 12 | 3 |
| 15 | Belgium | 11 | 2 |
| 16 | South Africa | 10 | 1 |
| 17 | Colombia | 7 | 1 |
| 17 | Switzerland | 7 | 2 |
| 20 | Netherlands | 5 | 1 |
| 19 | Mexico | 2 | 1 |
| 20 | Poland | 1 | 1 |
| 20 | Venezuela | 1 | 1 |