Travel
Countries Without McDonald's Restaurants
McDonald's may have a global presence, but that doesn't mean that it has reached every country in the world.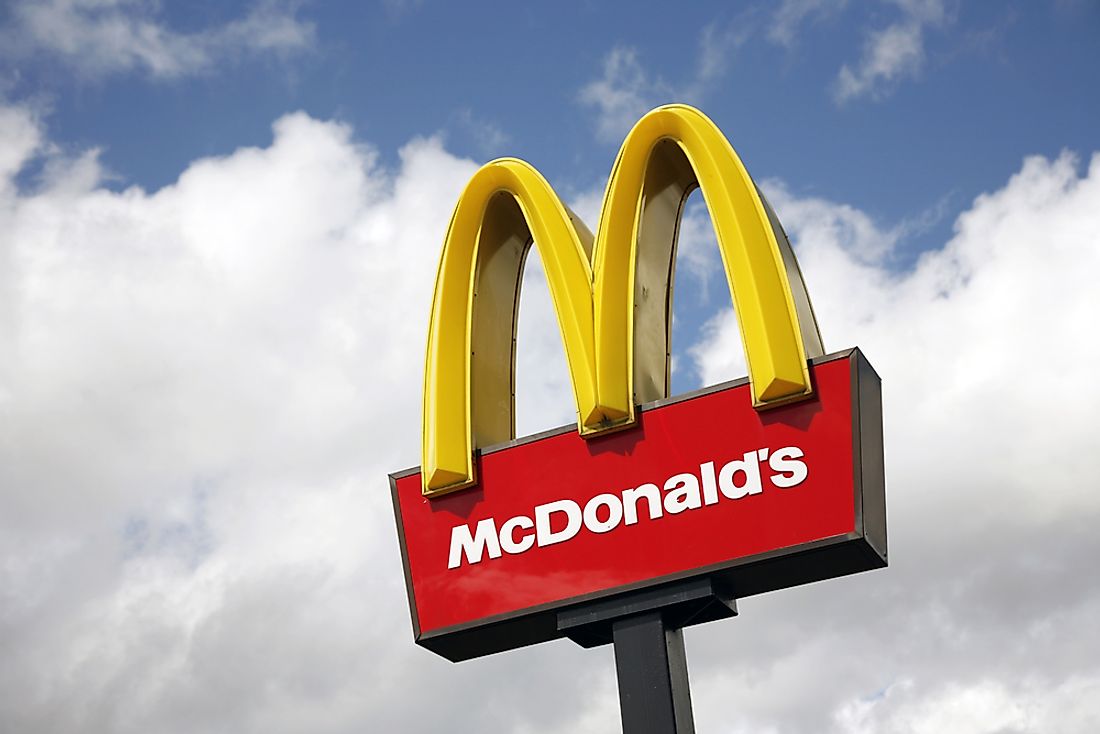 McDonald's is one of the most popular fast food chains in the world. It is the second-largest private employer in the world and the largest restaurant chain by revenue. Two-thirds of the restaurant's revenue is collected by the franchise outside the US. The fast-food restaurant has approximately 36,900 outlets in over 100 countries, serving over 60,000 people daily. McDonald's is known for its hamburger, chicken products, and French fries among other products. Although the fast-food restaurant seems to have its presence everywhere, there are about 90 countries without it. Some of these countries once had McDonald's but it had to close down due to either economic or political reasons. Below are some of the countries without McDonald's restaurants.
Countries Without McDonald's Restaurants
Countries in Africa without McDonald's
Although Africa is one of the most populous continents and has a growing demand for fast food, McDonald's is only present in four of the 54 countries, namely Morocco, Egypt, South Africa, and Mauritania. Combined, these four countries have about 387 outlets. Put into perspective, Mexico has more McDonald's restaurants than all of Africa combined at 393 outlets. Since the turn of a new millennium, there have been talks to open McDonald outlets in countries such as Ghana, Zimbabwe, and possibly Kenya, but the plans have since been shelved. For now, anyone in Africa who wants to enjoy McDonald's hamburger will have to travel either north or south of the continent.
Countries in Asia without McDonald's
There are considerable numbers of McDonald's outlets across Asia with countries such as Japan, China, and Korea boasting of hundreds of outlets. However, several countries in the continent are without the popular restaurant chain. Some of the notable countries in Asia who are starved of McDonald's products include North Korea, Iran, and Afghanistan.
Countries That Have Closed McDonald's Restaurants
Iceland is one of the prominent countries in Europe without any McDonald's outlets. The tiny country closed all the outlets following the collapse of their currency (Iceland Krone) in 2009. The country's economic crisis at the time led to high cost of importing food products that were required by McDonald's.
Macedonia had six outlets which operated for about six years before they were shut down due to a dispute between McDonald's European head office and the company that ran the franchise in Macedonia.
Bolivia's McDonald's outlets which operated in the country for 14 years were shut down due to political instability which prevented the company from making a profit.
In Bermuda, the construction of an outlet was stopped due to the constant protests and the law that banned the establishment of a franchised restaurant in the country.
Why Is McDonald's Not In These Countries?
Although most of these countries have a potential market for fast food, the lack of disposable income by the citizens is seen as a major setback in establishing outlets in these countries. In some countries like Macedonia, McDonald's has not established or closed outlets because of political reasons. In Iceland, the outlets were closed down due to the economic crisis that hit the country in 2009. Some countries like Nigeria are not able to access McDonald's services due to lack of adequate supply chain since they lie very far from countries with the McDonald's Restaurants.
Which Countries Don't Have McDonald's?
Some of the countries without McDonald's restaurants include Afghanistan, Angola, Bhutan, Cambodia, Cameroon, Chad, Iceland, Iran, Kenya, and Sierra Leone.
Countries Without McDonald's Restaurants
Afghanistan
Albania
Algeria
Angola
Armenia
Bangladesh
Barbados
Belize
Benin
Bhutan
Bolivia
Botswana
Brunei
Burkina
Burma (Myanmar)
Burundi
Cambodia
Cameroon
Cape Verde
Central African Republic
Chad
Comoros
Congo
Congo, Democratic Republic of
Djibouti
Dominica
East Timor
Equatorial Guinea
Eritrea
Ethiopia
Gabon
Gambia
Ghana
Grenada
Guinea
Guinea-Bissau
Guyana
Haiti
Iceland
Iran
Iraq
Ivory Coast
Jamaica
Kazakhstan
Kenya
Kiribati
Korea, North
Kyrgyzstan
Laos
Macedonia
Madagascar
Malawi
Maldives
Mali
Marshall Islands
Mauritania
Mauritius
Micronesia
Mongolia
Montenegro
Mozambique
Namibia
Nauru
Nepal
Niger
Nigeria
Palau
Papua New Guinea
Rwanda
Saint Kitts and Nevis
Saint Lucia
Sao Tome and Principe
Senegal
Seychelles
Sierra Leone
Solomon Islands
Somalia
South Sudan
Sudan
Swaziland
Syria
Tajikistan
Togo
Tonga
Tunisia
Turkmenistan
Tuvalu
Uganda
Uzbekistan
Vanuatu
Yemen
Zimbabwe
About the Author
John Misachi is a seasoned writer with 5+ years of experience. His favorite topics include finance, history, geography, agriculture, legal, and sports. 
This page was last updated on October 15, 2019.
Citations
Your MLA Citation
Your APA Citation
Your Chicago Citation
Your Harvard Citation
Remember to italicize the title of this article in your Harvard citation.