The World's Most Entrepreneurial Countries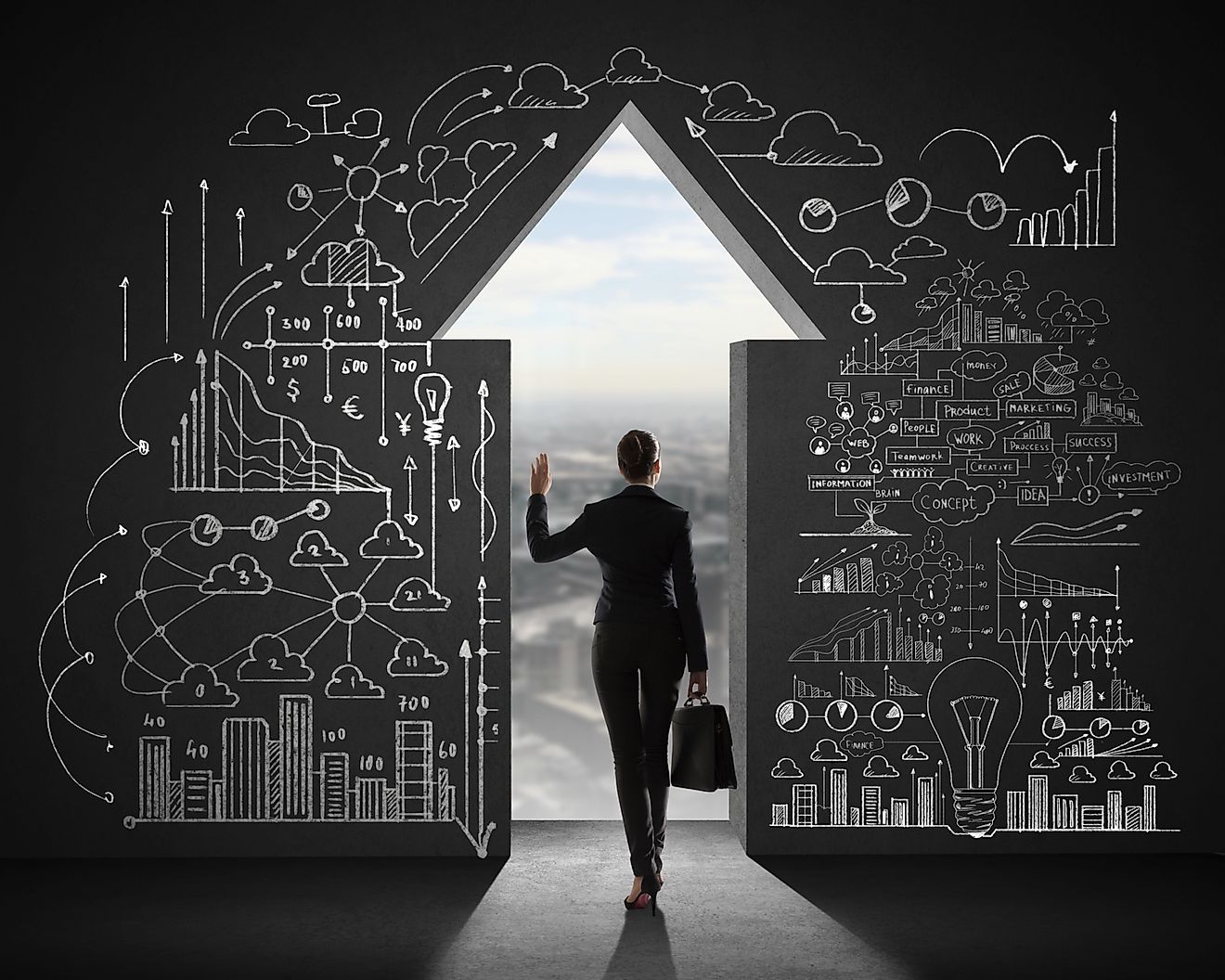 As the American inventor Robert Metcalfe once said "Innovation makes the world go round. It brings prosperity and freedom." It can be argued that, for innovation to happen, opportunities must be present, identifiable and ultimately utilised for the driving of such resultant prosperity by entrepreneurs. Historically, many organizations have attempted to encapsulate, measure, and analyse prosperity amongst countries and across time. Among them, we have seen a distinct example in recent years striving towards a 'GDP and beyond' approach. In so doing, they have created the only global measurement of prosperity based on a wide range of income and welfare criteria. This classification is that of the 'Prosperity Index' compiled by the international think-tank The Lagatum Institute. Within the index, one of its eight sub-indices specifically hinges on entrepreneurship and new business venture opportunities.
The Legatum Prosperity Index
Traditionally, "a nation's prosperity has been based solely on macroeconomic indicators such as a countries income, represented either by GDP or by average income per person (GDP per capita)." The Legatum Prosperity Index can be seen as an attempt to go above and beyond that, focussing the attention towards indicators that also measure "wellbeing" as a complement to GDP in enhancing quality of life. Thus, indicators encapsulating the Economy, Entrepreneurship & Opportunity, Governance, Education, Health, Safety & Security, Personal Freedom, and Social Capital are included as sub-indices within the overall measure.
This ground-breaking index was constructed by combining established theoretical and empirical research on the determinants of wealth and well-being, from which 89 variables were identified across the eight sub-indices. Research included official data as well as surveys of the involved nations' respective populaces. These variables were weighted by their 'relative importance', and the weights were then applied to the latest data available. When combined, these 'weights' were then used to calculate a sub-index score for each country involved in the analyses. Finally, included countries were ranked for each sub-index score, as well as for overall prosperity.
Swedish Entrepreneurship & Opportunity
In essence, the Entrepreneurship & Opportunity Ranking "measures a country's entrepreneurial environment, its promotion of innovative activity, and the evenness of opportunity." In this regard, within the 2015 Prosperity Entrepreneurship & Opportunity Sub-Index Sweden was ranked 1st. Examining the variables that make up this sub-index, this meant that Sweden had the highest combination of Internet Bandwidth, Mobile Phones (total and per person), ICT Exports, Royalty Receipts, R&D Expenditure, Equity of Economic Development, and Secure Internet Servers, and low Business Start-up Costs, all the while offering a Good Environment for Entrepreneurs. All of these factors are seen as fostering the belief that hard work does in fact get one ahead in life. The nation also has high rankings across the spectrum of sub-indices, and quality of life is high here in general.
An Opportune Time For Europe
Interestingly, in 2015 16 out of the top 25 ranked countries for Entrepreneurship & Opportunity are in Europe, with 15 of those 16 inside Western Europe, Central Europe, and Scandinavia. In fact, Scandinavia, as an area, performed best globally, encompassing 3 out of the 5 top ranked countries. Additionally, with the exception of Hong Kong, Singapore, Taiwan, and Malta, all the countries listed in the top 25 are OECD countries, and all are classed as being 'More Economically Developed Countries' (MEDC's).
Brits on the Rise
On the temporal scale, the UK has bettered its ranking for Entrepreneurship & Opportunity from 8th in 2014 to 6th in 2015. Similarly, and more specifically, 88% of Britons in 2015 believe that if you work hard you can get ahead in life, up from 84% in the previous year. Moreover, the country now ranks the best in Europe for people starting businesses.
Countries Ranked By Opportunity
| Country | Entrepreneurship/Opportunity Ranking |
| --- | --- |
| Sweden | 1 |
| Demark | 2 |
| Switzerland | 3 |
| Iceland | 4 |
| Norway | 5 |
| United Kingdom | 6 |
| Austria | 7 |
| Finland | 8 |
| Luxemboug | 9 |
| Hong Kong | 10 |
| United States | 11 |
| Singapore | 12 |
| Netherlands | 13 |
| Australia | 14 |
| Canada | 15 |
| Germany | 16 |
| New Zealand | 17 |
| Ireland | 18 |
| France | 19 |
| Malta | 20 |
| Taiwan | 21 |
| Japan | 22 |
| South Korea | 23 |
| Belgium | 24 |
| Slovenia | 25 |