Countries With Highly Developed E-Governments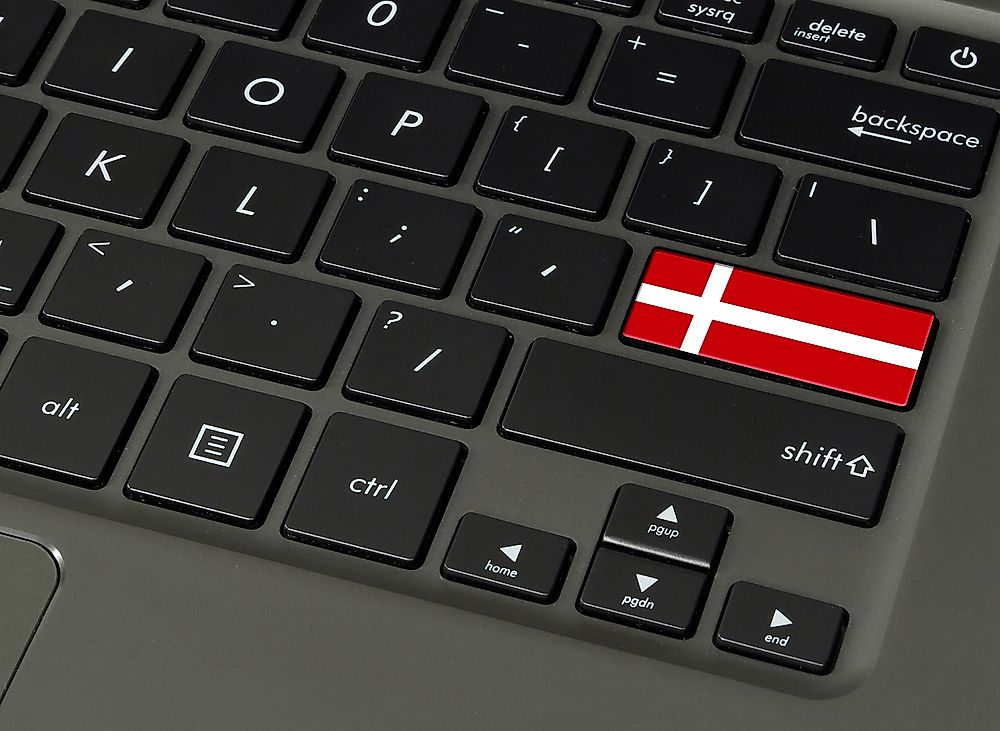 The EGDI (E-Government Development Index) is a presentation of the progress of E-government development of all the 193 members of the UN. The EGDI is a composite measure of various E-government dimensions like human capacity, telecommunication connectivity, and online services provision. Other than assessing a country's web development pattern, the EGDI incorporate numerous access characteristics like education and infrastructure levels which shows how a government is using information technology to promote inclusion and access of its citizens. The primary goal of the EGDI is providing a performance rating of all the UN member governments as compared to one another.
Top 3 Countries With Highly Developed E-Governments
1) Denmark
Denmark climbed in the EGDI ranking from ninth in 2016 with a rating of 0.8456 to the top in 2018 with a score of 0.9150. Denmark has been implementing their 2016-2020 digital strategy which has helped them set the course of the digitization process of their public sector. The country has also made the citizen-government interactions mandatory, and this included everyone even the people who cannot use their digital services. The digital strategies involve all the government levels from municipalities to the central government along with the private sector. Their digital strategy helped improve their online service rating to 1.000. The country scored 0.9472 in the human capital index and 0.7978 in the telephone infrastructure index.
2) Australia
Even though Australia managed to retain their second position in 2018, their rating dropped from 0.9143 to 0.9053. Australia still ranks high when it comes to online services provision. Their high online service index rating is attributed to the implementation of the government's digital transformation agenda. Australia initiated their digital transformation roadmap in November 2016 with their main aim being providing a fast and straightforward method of getting things done with the government through its numerous channels.
3) Republic of Korea
Korea also managed to retain their third spot with their rating increasing from 0.8915 in 2016 to 0.9010 in 2018. The Republic of Korea performed well in technology infrastructure and online service delivery but scored quite low in human capital development as compared to other top-ranking nations. Korea has a transparent, efficient and convenient government especially when it comes to productivity and their citizen's satisfaction. They aim at providing better services in the face of technological changes. Numerous developing countries have asked Korea to share their knowledge of the digital government strategies for years now, and in return, Korea has trained over 4,820 officials from other countries in the last decade.
Trends of E-government Development Across the Globe
Currently, the European nations are leading in e-government globally with Denmark and the United Kingdom on top while the African states are struggling and trying to improve their rating. Asia and Americas share equal standing in the middle and high e-government index levels. Eight of the eleven nations which joined the high-performance group are from Europe, and the two are Asian nations. Almost half of the countries in North America and South America and two-thirds of the Asian states reached a rating of 0.55. Only four African nations scored over 0.55 while fourteen scored below 0.25. Even though there is a disparity in the e-government development rate in Oceania and Africa, New Zealand and Australia managed to score 0.8806 and 0.9053 respectively.
Countries With Highly Developed E-Governments
| Rank | Country | EGDI Rating |
| --- | --- | --- |
| 1 | Denmark | 0.9150 |
| 2 | Australia | 0.9053 |
| 3 | South Korea | 0.9010 |
| 4 | United Kingdom | 0.8999 |
| 5 | Sweden | 0.8882 |
| 6 | Finland | 0.8815 |
| 7 | Singapore | 0.8812 |
| 8 | New Zealand | 0.8806 |
| 9 | France | 0.8790 |
| 10 | Japan | 0.8783 |