Countries Where Childhood Is the Most and Least Threatened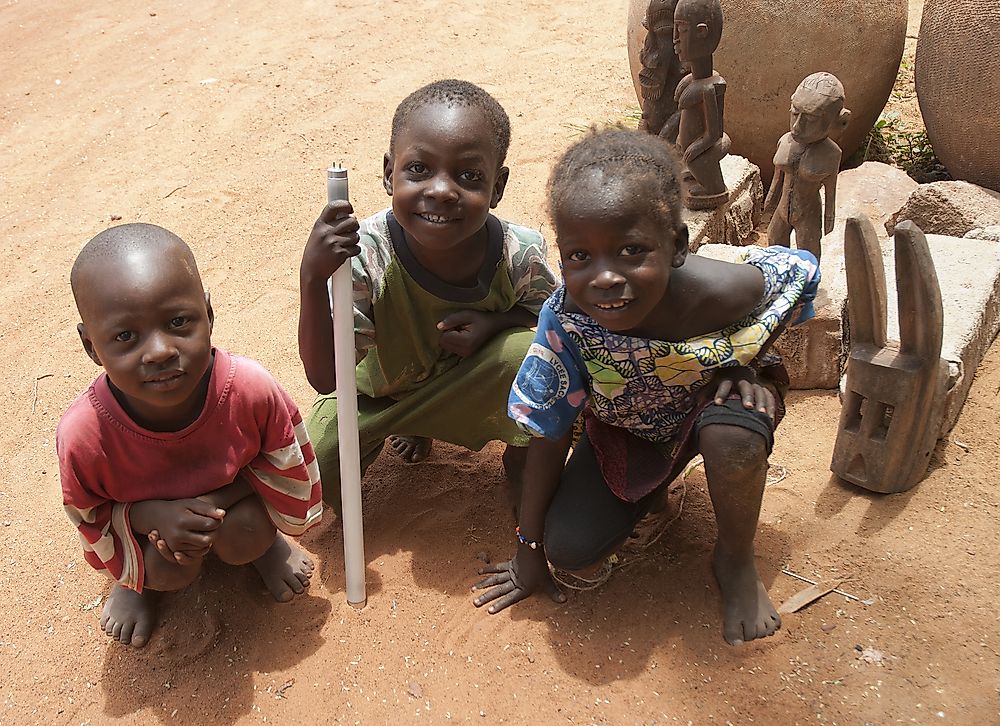 Childhood can be described as that stage that spans the life of a human from the time they are born to the time they reach adolescence. It is a stage where humans learn how to talk, how to play, how to interact with others at school, and how they deal with puberty. Some children in the world, however, never get the chance to experience childhood due to many impeding factors that range from poverty and wars to gender-based discrimination. The countries where these three factors are so prevalent include the following.
Countries Where Childhood Is The Most Threatened
Niger
Niger is predominantly in a desert region which has had food crisis for ages. This situation has not been helped by the constant wars that have ravaged the land since they gained independence. The health sector in the country is massively underdeveloped leading to one of the highest child mortality rates in the world at 91 deaths per 1000 births. Many children never live to see their 5th birthdays and those that do never get a chance to go to school with 55.1% of them with no access to education. Child labor is at 30.5% while child marriages stand at 59.8%. Early marriages rob children of their childhood as with no chance of ever getting any education, they are entirely dependent on their husbands.
Mali
Mali has a mortality rate of 110 deaths per 1000 births and child marriage percentage rate of 38.9%. The children who survive the first five years of life are forced into a life of struggle brought about by constant wars and poverty. Girls are bound by both customary and religious laws which force them to get married early, even before they get any proper education. Young males are forced to fend for themselves doing manual jobs to afford something to eat; others get drafted into armies as child soldiers. About 46.1% of Malian children are out of school with 55.8% of them engaging in child labor.
Central African Republic
CAR has a child mortality rate of 123 deaths per 1000 births. Child marriage stands at 54.9% with young girls getting forced into marriages at their adolescent stage. Malnutrition stands at 40.7% while 90 out of 1000 girls fall prey to teenage pregnancy. About 49% of children are out of schools due to conflicts and wars as well as lack of facilities brought about by rampant corruption and neglect. About 28% of the children are engaged in child labor working for minimum wage in mines doing life-threatening tasks.
Childhood Friendly Countries
On the opposite side of the scale, there are countries where children get a chance to experience all the stages of childhood without any hindrances that their counterparts in other places go through. Some of the best countries include Singapore which has a mortality rate of only two deaths per 1000 births. There is zero malnutrition, and only 0.1% of children are out of school. No conflict or war in the country that directly affects the children. Singapore is a wealthy nation and is one of the economic tigers of Asia, which has managed to transform the lives of its citizen. The country has managed to do these due to several factors. The first is the dynamic leadership of the country which is characterized by honesty, hard work, and perseverance. Secondly is the rule of law and governance, which has attracted investors from around the world. Thirdly, is the professionalism and strong work ethics which has bolstered good quality of life for the citizens of Singapore. Others countries on the list of childhood friendly countries include Slovenia, Norway, Sweden, and Finland among others.
Countries Where Childhood Is the Most and Least Threatened
| Rank | Countries Where Childhood Is the Most Threatened | Countries Where Childhood Is the Least Threatened |
| --- | --- | --- |
| 1 | Niger | Singapore |
| 2 | Mali | Slovenia |
| 3 | entral African Republic | Norway |
| 4 | Chad | Sweden |
| 5 | South Sudan | Finland |
| 6 | Somalia | Ireland |
| 7 | Nigeria | Netherlands |
| 8 | Guinea | Iceland |
| 9 | Sierra Leone | Italy |
| 10 | DR Congo | South Korea |