Countries That Start With The Letter F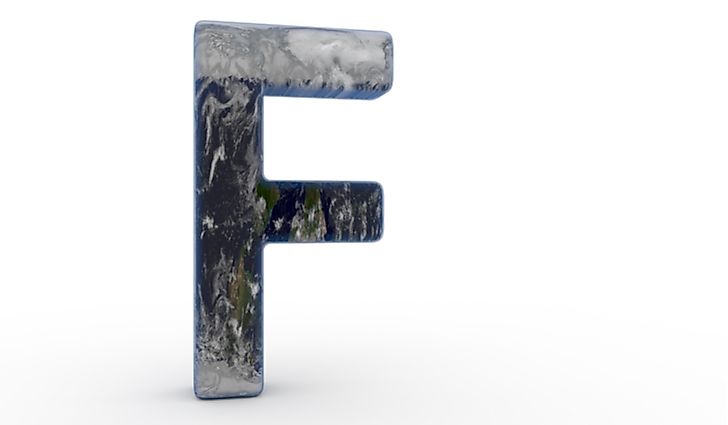 There are 195 countries in the world, 193 of which are members of the United Nations. Of these, the following are countries starting with F:
Countries That Start With The Letter F
France
France was formerly known as Gaul. However, after the fall of the Roman Empire, the Franks took over Gaul. Under the Franks' leadership, France was known as the Kingdom of the Franks or Francia. Thus the name "France" was coined from the term Francia.
France is located in Europe and covers an area of approximately 640,000 square kilometers of land and around 3,000 square kilometers of water. The climate is Mediterranean in the south and mild to temperate in the north. The terrain of the country is majorly flat, hilly in the north and west, and mountainous in the south. It is bordered by Germany, Atlantic Ocean, Belgium, Monaco, and Spain.
Fiji
Fiji was originally known as Viti Levu, which translated to "the great island." The name was as a result of an error in communication between the Tonga people and Captain James Cook who visited the island in the 1700s.
Fiji is a group of islands in the south Pacific. It lies about 2,775 miles south-west of Honolulu and 1,100 miles north of New Zealand. The terrain is mostly mountainous as a result of the volcanic eruptions. Fiji has a lot of beaches along its coastline.
Finland
The name Finland means land of the Finns. Finland covers an area of 130,030 square miles in northern Europe, and is one of the world's most northernmost countries. The country is bordered by Norway to the North, the Gulf of Finland to the south, Russia to the East, and the Gulf of Bothnia and Sweden to the west.
The country terrain is rocky, and the coastal region is broad clay plains. The Lake District has extensive forest covering, while the upper part of Finland is covered by arctic scrub.
Popular Destinations
The three countries are endowed with breathtaking natural scenery and rich culture.
Finland's most popular sites include Lapland which is located in the northern part of the country. It hosts a unique amusement park, the Santa Claus village. One can also visit Rauma which is one of the oldest ports in Finland. It has beautiful old wooden architecture and is a UNESCO World Heritage Site.
With over 300 islands, there are plenty of places to visit in Fiji including Mamanuca islands which hosts mystical caves and the world's fourth-largest barrier reef which has been listed a World Heritage Site by UNESCO.
France is one of the most visited countries in the world. When in the country, you can visit the famous Eiffel towers and if you are an art lover the Louvre Museum would be a great place to go among other attractions, not forgetting the rich culture, food, and climate.
Countries That Start With The Letter F
Countries That Start With The Letter F
Fiji
Finland
France