Countries That Impose The Highest Taxes On Cigarettes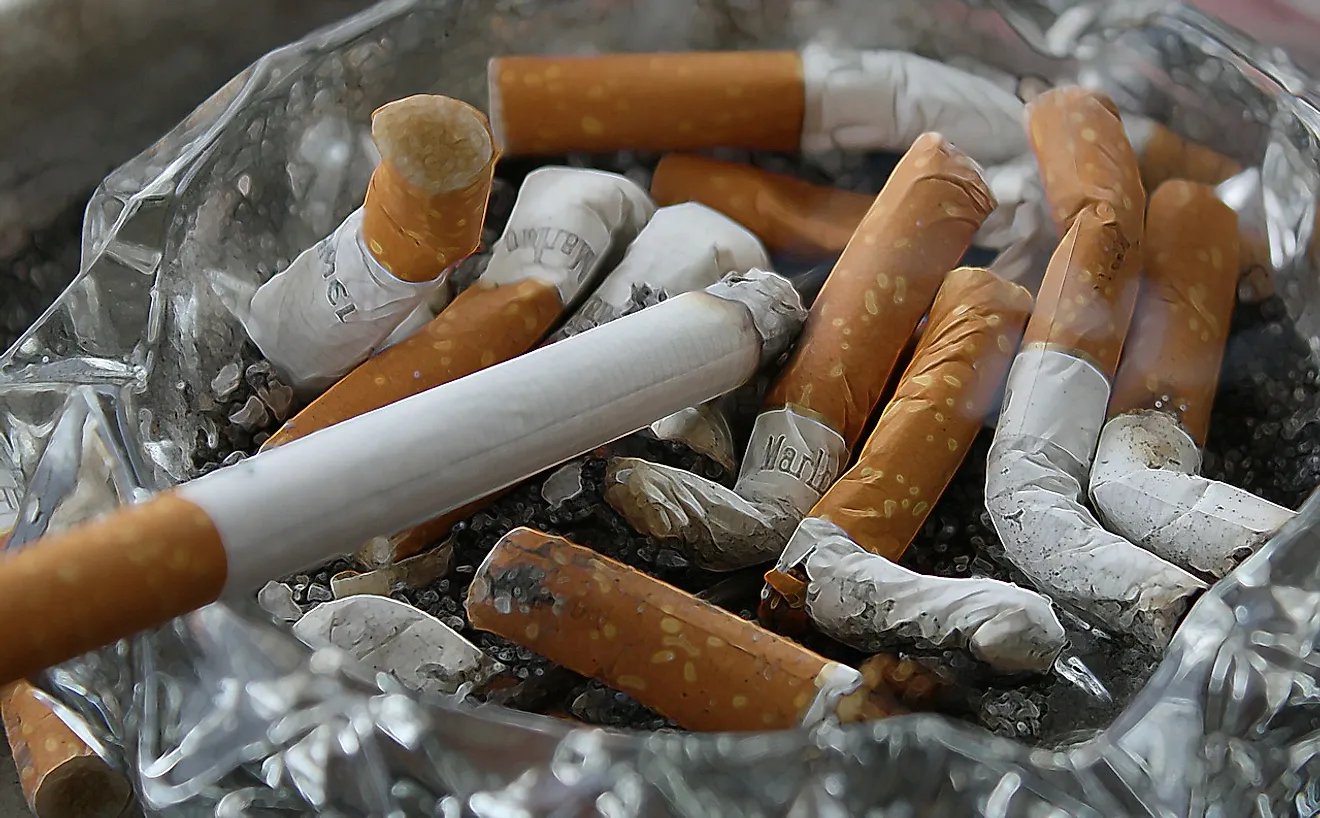 Smoking has been proven to be extremely harmful to the smoker and those around the smoker. Smoking leads to awful diseases for the smoker, like throat cancer, mouth cancer, lung cancer, chronic bronchitis, emphysema or more. Smoking around others causes second-hand smoke, which makes someone more likely to get lung cancer and other cancers due to inhalation of the chemical compounds from the smoke. Smoking is the leading cause of preventable death worldwide and causes nearly six million deaths each year. Currently, there are about one billion smokers worldwide.
High Tax On Cigarettes In Relation To Prevalence Of Tobacco Consumption
The prevalence of cigarette smoking in the countries imposing high taxes on cigarettes can be observed by looking at a report presented by the World Health Organization (WHO) in 2015. Of the top ten countries presented in the list below, nine are part of the WHO's Europe region.
When we look at the percentage of age-standardized prevalence of tobacco smoking among people 15 or older in the countries enlisted below, we notice the following figures:
Greece (42.4%), Chile (38.0%), Finland (20.8%), Estonia (32.3%), Turkey (25.5%), Poland (27.9%), Bulgaria (35.0%), Slovakia (28.2%), Israel (30.1%), Bosnia and Herzegovina (38.3%).
Thus, all of these countries have over the average percent of smokers for their region, which is 27.3% in Europe and 17.2% in the Americas. They are also all well over the global average of 22.7%. Chile has the highest percentage of smokers of any country in the Americas. Greece has the highest percentage for Europe and the third highest in the world only behind Nauru and Kiribati. From these numbers, it is clearly evident that all of these countries have a good reason to have such a high tax on cigarettes to try and dissuade people from smoking.
Advantages of higher taxes
There are a variety of advantages to having high taxes imposed on the sale of cigarettes. By having higher taxes on cigarettes, young people and lower-income people are less likely to smoke since they can not afford to buy cigarettes. This strategy would lower the number of people who smoke, and thus reduce the burden of smoking-related diseases. This strategy would save money that would have been spent on health issues later in life. Raising the tax on cigarettes also puts more money into the government's coffers. This extra revenue that the government is taking in could then be used towards any number of issues, like early childhood education or repairing the country's infrastructure.
Strategies To Motivate People To Quit Smoking
There are many other options that governments can try to discourage their citizens from smoking. Governments can raise the legal smoking age to stop young people from smoking. They can ban smoking in certain public places and impose penalties on people who violate those laws. Governments can also educate their citizens on the dangers of smoking by putting warnings on cigarette packets. There are also national organizations, like the American Lung Association, who run anti-smoking and tobacco commercials. Then there are international organizations, like the World Health Organization (WHO). The WHO adopted the World Health Organization Framework Convention on Tobacco Control (WHO FCTC) in 2003. The WHO FCTC is an agreement to protect present and future generations from the dangers of tobacco by enacting universal standards stating the dangers of tobacco and limiting its use.
Countries That Impose The Highest Tax On Cigarettes
| Rank | Country | Taxes as Percentage Of Cigarette Price |
| --- | --- | --- |
| 1 | Bosnia and Herzegovina | 86.0 % |
| 2 | Israel | 85.0 % |
| 3 | Slovakia | 84.6 % |
| 4 | Bulgaria | 84.0 % |
| 5 | Poland | 82.6 % |
| 6 | Turkey | 82.2 % |
| 7 | Estonia | 81.7 % |
| 8 | Finland | 81.7 % |
| 9 | Chile | 81.6 % |
| 10 | Greece | 81.6 % |