Coastal Countries With The Shortest Coastline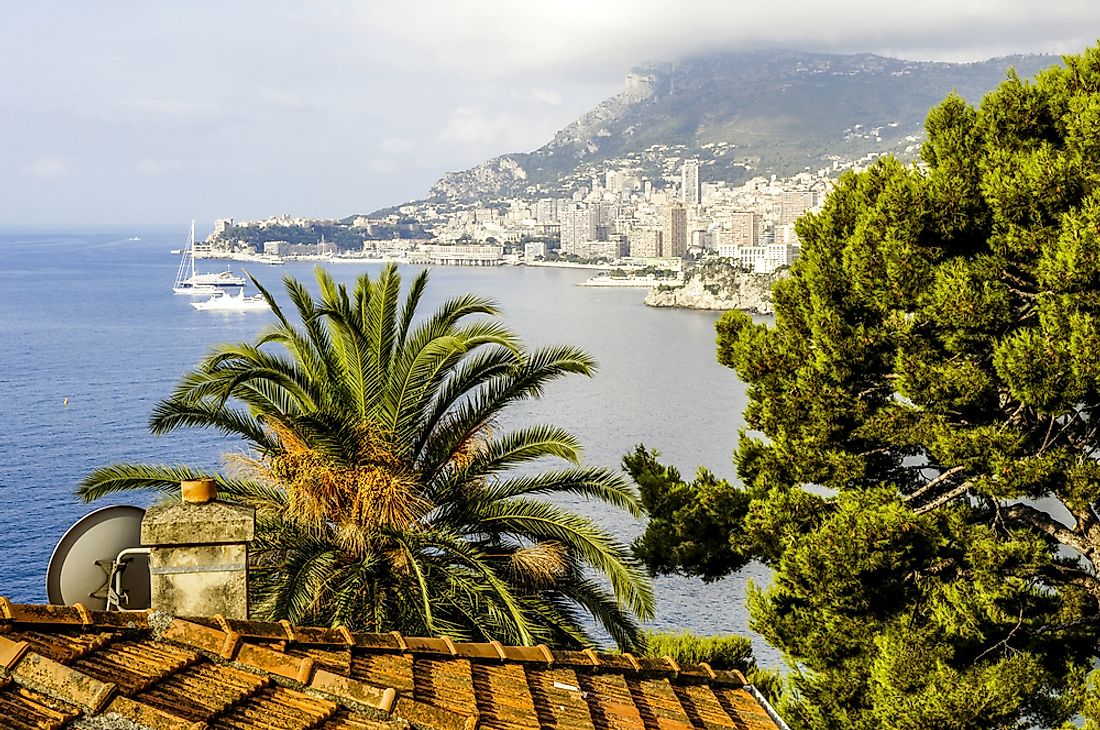 The principality of Monaco in the French Riviera has only 2.5 miles of shoreline making it the shortest coastline belonging to one country. Coastlines represent economic, political, historical, and cultural significance in the country where they are located. The countries listed below have short shorelines as part of their territories.
1. Monaco
The principality Monaco is a small autonomous region within the French Riviera in Western Europe with an estimated population of 38,400. Monaco borders only France on three sides and the Mediterranean on one side. It has a thriving tourism industry, fueled by its mild climate, scenery, and recreational facilities. Numerous public and private beaches at Larvotto are regularly jam-packed with tourists who engage in activities such as sunbathing, kayaking, surfing, and volleyball. Parties and festivals are also held on its beaches where visitors happily sample Mediterranean cuisine.
2. Bosnia and Herzegovina
Bosnia and Herzegovina lies on the Balkan Peninsula in Europe. The country borders Serbia, Croatia, and Montenegro. To its south is the Adriatic Sea, where it lays claim to a coastline of only 12.4 miles. The nation's climate is marked by cold winters and hot summers. Its beaches, located in Neum, are popular with tourists and have encouraged the establishment of resorts and hotels. Beach volleyball is a favorite activity for beach goers.
3.Tuvalu
Tuvalu is an island country in the Pacific Ocean. It is located between Australia and Hawaii and is made up of three reef islands in addition to six true atolls. The nation occupies a total area of 10 square miles. It has a coastline of 15 miles making it the third country in the world with the shortest coastline. An important tourist destination in the country is the Funafuti Conservation Area which features a spectacular lagoon, reefs, island habitats, and channel. The area's marine life is best viewed by snorkeling or scuba diving. The local culture, including music and crafting, in the islands, is also notable.
4. Jordan
Jordan lies in the Middle East where it borders Saudi Arabia, Palestine, Syria, Iraq, and Israel. The country has 16 miles of shoreline along the Gulf of Aqaba which acts as a link to the Red Sea. The City of Aqaba serves as the only coastal territory in Jordan, and it benefits from a thriving tourism sector as well as from maritime trade. It has a reputation as a diving hotspot due to the rich marine life and abundance of coral reefs in the gulf's waters. There are numerous hotels and seaside resorts which cater to the increasing number of tourists to the city.
5. Nauru
The island of Nauru occupies an area of 8.1 square miles in the Pacific Ocean, and it is ranked as the world's third smallest state. Its shoreline stretches for 18.7 miles. Nauru does not have a large tourism sector especially compared to some of its neighbors, including New Caledonia and Fiji. Several local businesses facilitate deep sea game fishing while equipment for activities such as scuba diving is scarce on the island.
Importance Of Coastlines
Coastlines have numerous benefits to the countries where they are located. Economic advantages of having a coast include transportation, trade, tourism, resource extraction such as fishing, and human settlement. It has become imperative for countries to protect their coastlines to make their advantages sustainable in the context of climate change and negative environmental practices.
Coastal Countries With The Shortest Coastline
| Rank | Country | Length of Coastline (km) |
| --- | --- | --- |
| 1 | Monaco | 4.1 |
| 2 | Bosnia and Herzegovina | 20 |
| 3 | Tuvalu | 24 |
| 4 | Jordan | 26 |
| 5 | Nauru | 30 |
| 6 | Congo, Democratic Republic of the | 37 |
| 7 | Slovenia | 46.6 |
| 8 | Togo | 56 |
| 9 | Iraq | 58 |
| 10 | Niue | 64 |
| 11 | Belgium | 66.5 |
| 12 | Gambia | 80 |
| 13 | Saint Vincent and the Grenadines | 84 |
| 14 | Lithuania | 90 |
| 15 | Barbados | 97 |