Cities With The Most Millionaires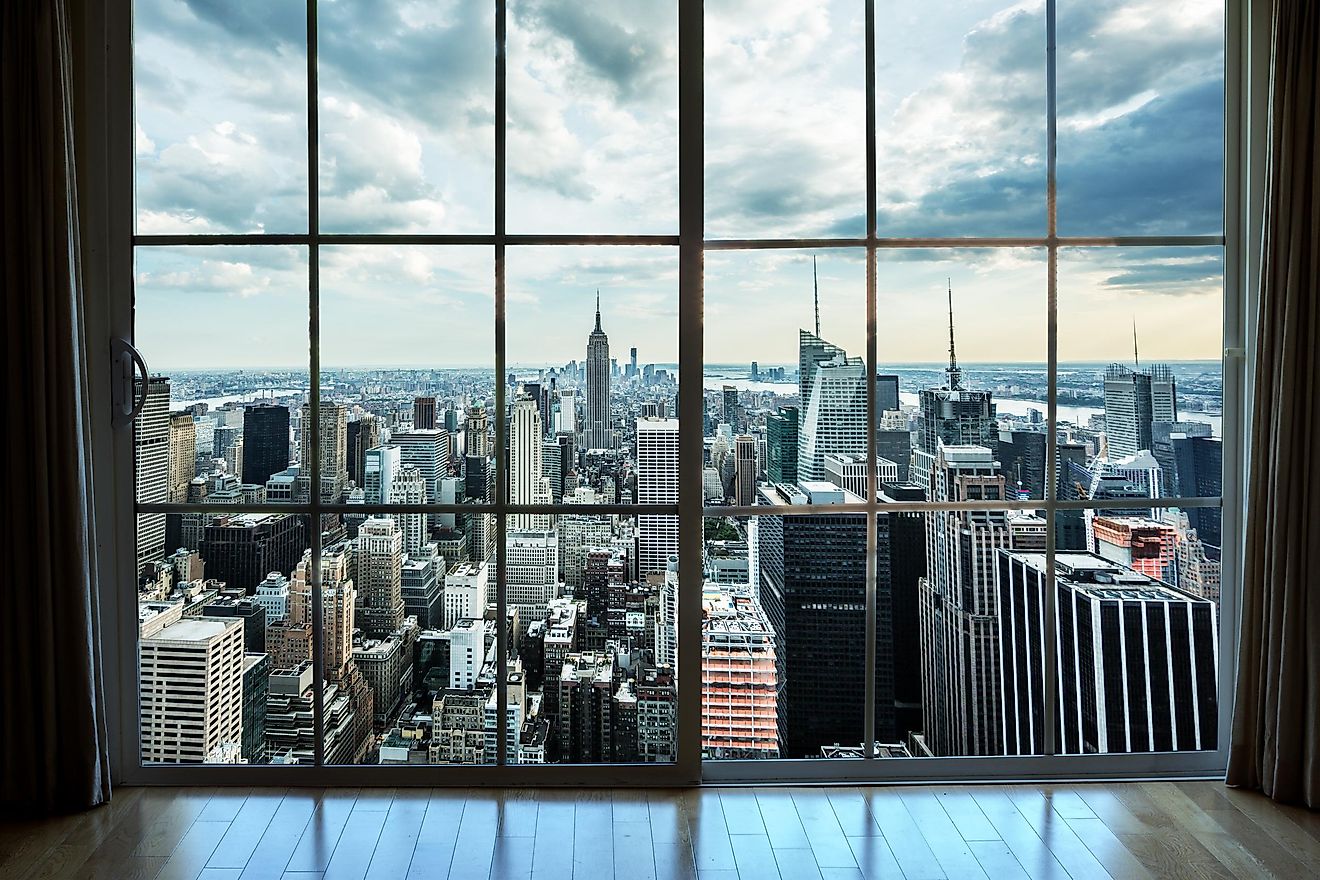 There are nearly 47 million millionaires in the world.
London is known as an epicenter of the world's financial industry, and is the city with the most millionaires.
New York is fighting to keep its wealthy residents in light of COVID-19 driving them out of the city.
Nearly 47 million people across the globe belong to the millionaire club, part of an ever-growing class of private citizens developing fortunes that includes more than 18 million people in the United States alone. What cities do the most millionaires live in?
Which cities have the most millionaires?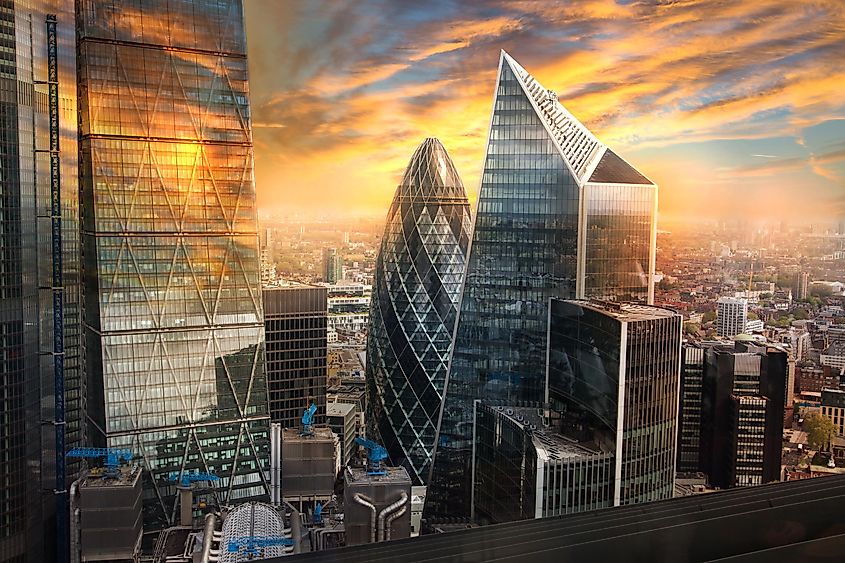 London, United Kingdom
There are 357,200 documented millionaires in London, marking the United Kingdom capital city as the world leader in wealthy citizens. It is also home to more multi-millionaires than other cities with about 4,400 holding net assets of at least $30 million USD and around 100 people who are billionaires as well, when looking at their fortunes in British pounds (£).
London has come to be known as an alpha city, known for being the pinnacle of the global economy and political order, and has developed accordingly. It's the city's status as a center of world finance that makes London attractive to those with high net worth. Generally, its most wealthy people work in the financial service industry, which has become an anchor sector for the city. Wealthy individuals have also made their fortunes working in retail, luxury goods, media, technology and real estate industries, making London a place for wealth creation.
In addition, London is a haven for the rich with its opportunities for business as well as attractive high-class urban neighborhoods next to parks, luxury shops and services, plush hotels, and a general sense of grandeur that highlights the high economic value it espouses.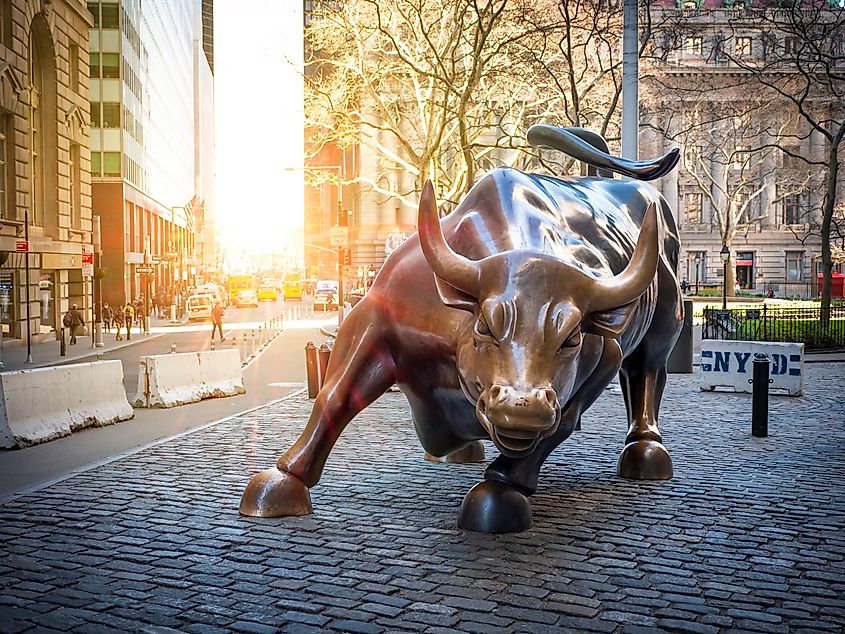 New York, United States
In New York City, there are around 65 billionaires and 339,200 millionaires, amping the city's overall wealth to nearly $3 trillion in property, cash, equities and business interest assets by all citizens. Once the richest city in the world, New York fell back in total wealth by about $336 billion over the past year due to the COVID-19 outbreak and effects of the global pandemic on investment, as well as the fact many of the city's richest residents fled New York and its dense metropolitan population when it became an epicenter for the viral outbreak in the US. City officials are working to bring back its most financially influential citizens in order to secure its upper tax bracket and restore pre-pandemic economic vitality.
New York has been a leader in the number of millionaires since the late nineteenth century when a survey in the New York Tribune in 1890 revealed a total of 4,047 millionaires in the city, and money has been talking in the city for decades. Money has created a culture of fighting for pre-eminence and social status among those who hold fortunes in the city as millionaires strive to distinguish themselves from one another, which resulted in owning grand and opulent homes, large yachts or fine horses and fine art collections, and throwing the most elaborate and memorable high-society parties. Some societal clash occurred between those with so-called old money, as opposed to the nouveau-riche, whose fortunes were relatively new and who climbed up the socio-economic ladder to join the ranks of the wealthy.
Tokyo, Japan
Tokyo has sealed itself into third-place for the city with the most millionaires with 279,800 tycoons in the Japanese capital. The difference between millionaires in this city versus those found in New York and even London, is that the Japanese rich tend to mask their wealth rather than flaunt it. This mentality stems from a cultural desire not to stand out in a crowd, and the superrich tend to steer away from ostentation, not building mansions or spending frivolously on material luxuries, but will enjoy travel, fine arts and concerts rather than gems and cars.
Wealthy people in Japan also tend to spend their dollars wisely and locally, preferring expensive Japanese wines rather than imports and art from their culture rather than Western works. This practice is viewed as a civic responsibility, with the rich putting their money back into Japan to spur a trickle-down effect through the country's economy.
How do people make millions?
There are several ways wealthy people earn their fortunes, aside from inheritance or lottery windfall. These days, most millionaires work in an industry that produces higher-than-average incomes, with a median annual salary of about $250,000 among 100 of the richest people in America interviewed by Business Insider. This comes from knowing how to grow in careers and put effort into developing the skills necessary to get ahead.
Typically an annual salary is just the tip of the iceberg. Most millionaires have more than one source of income, whether they invest in side businesses, real estate or investments, and take calculated risks in doing so. Sometimes this also involves getting creative in how they spend or invest with their money and networking with like-minded people to find success in money matters.
Saving is also key to growing wealth store, and many millionaires are known to put a significant portion of their income into savings, spending around half or less through the year. By avoiding overspending, these tycoons are able to build up their wealth.
Once upon a time, the millionaire club was extremely exclusive, but with inflation over time, we are seeing a lot more millionaires than just twenty years ago. That said, it could be getting harder than ever to become a millionaire, especially in the US. This is because the wealth gap between the rich and the poor is continuing to widen. Will the billionaire club one day bolster up to the size the millionaire club is today?
Cities With The Most Millionaires
| Rank | City | Country | Number of millionaires |
| --- | --- | --- | --- |
| 1 | London | United Kingdom | 357,200 |
| 2 | New York | United States | 339,200 |
| 3 | Tokyo | Japan | 279,800 |
| 4 | Hong Kong | Hong Kong | 227,900 |
| 5 | Singapore | Singapore | 217,300 |
| 6 | San Francisco | United States | 180,300 |
| 7 | Los Angeles | United States | 173,300 |
| 8 | Chicago | United States | 135,000 |
| 9 | Frankfurt | Germany | 128,300 |
| 10 | Beijing | China | 122,100 |
| 11 | Osaka | Japan | 117,700 |
| 12 | Shanghai | China | 117,600 |
| 13 | Paris | France | 110,900 |
| 14 | Toronto | Canada | 109,300 |
| 15 | Zurich | Switzerland | 109,200 |
| 16 | Seoul | South Korea | 108,100 |
| 17 | Sydney | Australia | 106,800 |
| 18 | Geneva | Switzerland | 104,300 |
| 19 | Mexico City | Mexico | 86,700 |
| 20 | Munich | Germany | 78,900 |