The Biggest Cities In Algeria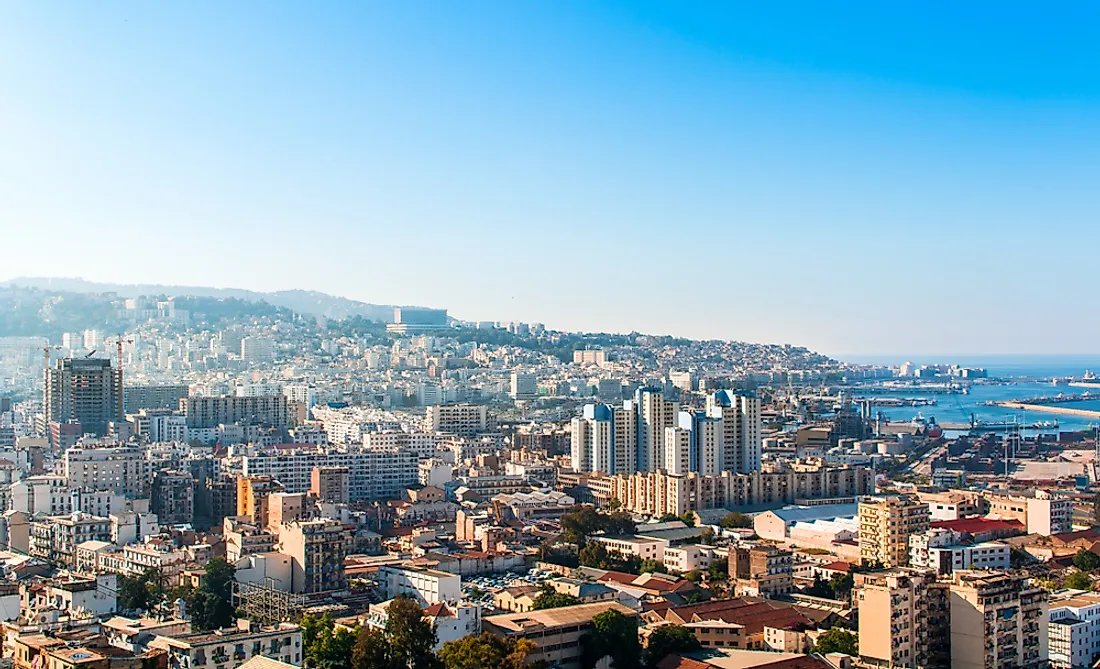 The People's Democratic Republic of Algeria is one of the sovereign states forming the North African region. Algeria is Africa's largest country, and the tenth largest country in the world, with a total area of around 2.4 million square kilometers. The country borders Tunisia, Libya, Morocco, Mauritania, Mali, Niger, Western Sahara, and the Mediterranean Sea. Algeria is one of Africa's most developed countries whose economy is has grown largely as a result of natural gas and energy export to Europe. The production of energy and natural gas has contributed to urbanization and the growth of cities in Algeria. The biggest cities in Algeria are looked at below.
Algiers
Algiers is the capital city, and also the largest city, of Algeria. Algiers is found along the Mediterranean Sea and in the north-central part of the country. The larger metropolitan city of Algiers has a population of around 500,000 people. The name "Algiers" is an Arabic which translates to "The Island" and was used to refer to the four islands which now form part of the city. The present Algiers was founded in 944 by Bologhine ibn Ziri.
Oran
Oran is a city located in the northwestern portion of Algeria. It is one of the most important cities in Algeria because of its industrial, economic, cultural, and commercial importance. Oran has a population of 1,454,078 people, making it the second largest city in Algeria. The city was founded in 903 by Moorish Andalusian traders. Oran has now become a major trading center serving the country's biggest areas. The city is also an education center with three universities, a major port that serves the country, and a commercial center. Oran is characterized by several hotels and restaurants offering Algerian cuisine and other foods. The museums, art centers, open-air theater, and historic city center are some of the city's major tourist attractions.
Blida
Blida, the capital city of Blida province, is located to the southwest of Algiers. The city is surrounded by orchards and gardens. Blida is the third most populated city in Algeria with a population of 1,167,882 people. The city of Blida is characterized by well-built modern streets, several mosques and churches, extensive barracks, and a large military hospital. Blida was founded in the 16th Century with a mosque being the first building by order of Khair-ed-din Barbarossa. The city has been home to the Berber-speaking groups including the Kabyle
Biggest Cities In Algeria
| Rank | Biggest Cities in Algeria | Estimated Metro Population |
| --- | --- | --- |
| 1 | Algiers | 5,000,000 |
| 2 | Oran | 1,454,078 |
| 3 | Blida | 1,167,882 |
| 4 | Constantine | 938,475 |
| 5 | Annaba | 342,703 |
| 6 | Djelfa | 339,248 |
| 7 | Biskra | 307,987 |
| 8 | Batna | 290,645 |
| 9 | Setif | 288,461 |
| 10 | Sidi Bel Abbes | 212,935 |