World Facts
Best Cities To Live In: Nova Scotia, Canada
These cities ranked as the top 10 places to live in Nova Scotia in 2018.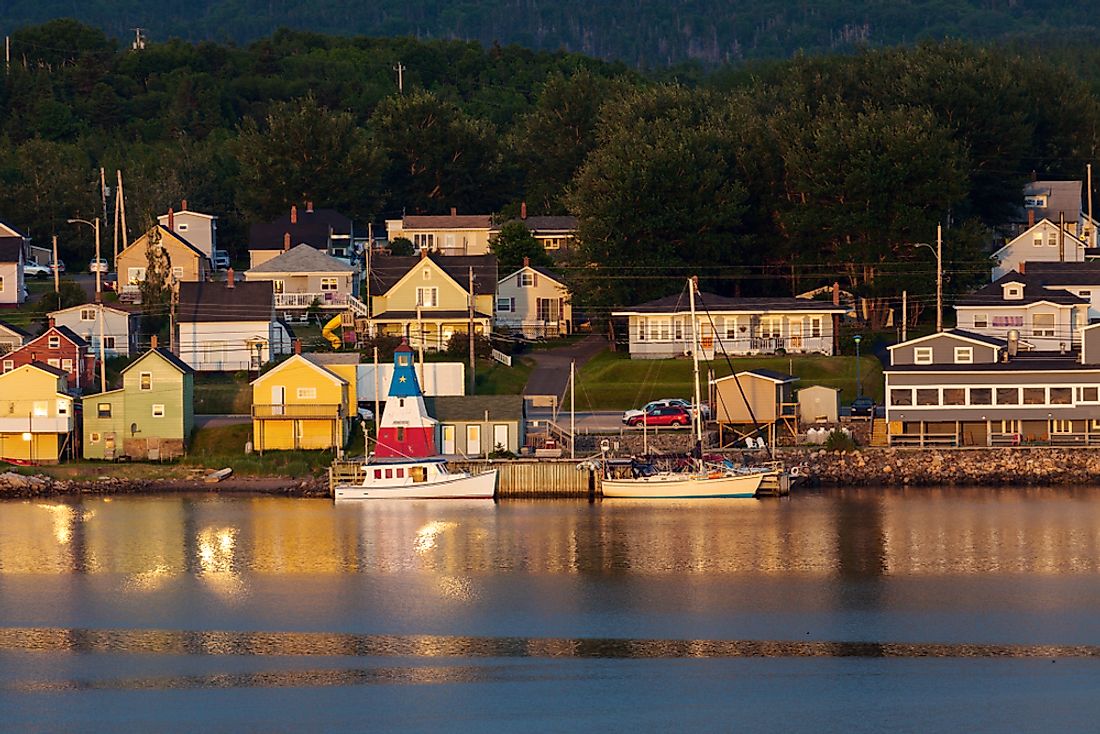 Nova Scotia is among the four Atlantic provinces of Canada and home to over one million people. It is situated on the east coast of Canada and made up of over 3,800 coastal islands in addition to the mainland. The largest and the political capital city of Nova Scotia is Halifax with a population of approximately 400,000 people. The economy of the province is diverse with key industries in mining, service, and manufacturing sector. The median household income for Nova Scotia is among the highest among the Maritime Provinces at $67,910. The province is also known for affordable housing and free schooling from kindergarten to Grade 12. Here are the best cities to live in Nova Scotia.
10. Kings Subd. B, NS
Kings, Subd. B is part of Kings County, Nova Scotia's third largest county. The subdivision has a population of approximately 12,000 residents. Residents of Kings, in Subd. B enjoy a median income of $72,737, slightly higher than Kings, Subd. A. Life in the subdivision is cheap and affordable because of the adequate and cheap housing. To rent a two-bedroom apartment, one will spend only $745 while those who own property pay as low as 2% as property tax. Although there have been incidences of crime, the subdivision has managed to keep the crime rate below 7,000 per 100,000 people.
9. Amherst, NS
Amherst is situated at the northeastern end of the Cumberland Basin which is an arm of the Bay of Fundy. It is the commercial center of Cumberland County. The town has several businesses including Walmart, Giant Tiger, and Canadian Tire. The majority of the over 9,000 people living in Amherst are employed in these businesses. However, unemployment remains a challenge to some of the residents due to the high (10%) unemployment rate. Despite the challenges of unemployment, the median household income has been maintained above $60,000. The cost of renting a two-bedroom apartment in Amherst is $800 while those with property in the town pay a property tax of only 1%.
8. Kings Subd. A, NS
Kings, Subd. A is one of the four subdivisions of the Kings County. Out of the approximately 60,000 people living in the Kings County, 22,000 live in Kings - Subd. A, making it one of the most populated areas in the county. It is also one of the best places to live in the Atlantic provinces of Canada. The quality of life in Kings, Subd. A is relatively high with a median household income of $72,044. The unemployment rate is below 10% while housing is also affordable since the property tax rate is only 1% of the income. A two-bedroom apartment costs only $745 to rent.
7. Lunenburg, NS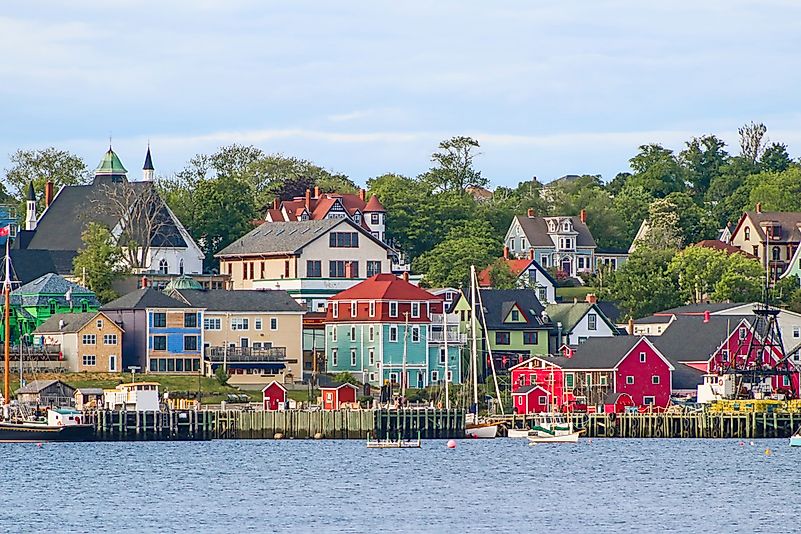 Lunenburg is one of the vibrant towns in Nova Scotia. With a population of over 25,000 residents, one can expect a lot of activities and interesting things to do there. Lunenburg is relaxed and devoid of the city hassles. The town has abundant living spaces, great shops and restaurants, and a breathtaking natural beauty. The basic amenities are only a walk away including the post office, grocery store, and the hospital. Lunenburg is a fun-filled town steeped in art, culture, and music. Art galleries are found in almost all streets and musical events are never far away.
6. Queens, NS
Whether one is looking to establish an industry or looking for a place to do business and also call home, Queens is a great community. Located in the southwestern portion of Nova Scotia, Queens is the gateway to the UNESCO Southwest Nova Biosphere Reserve. The municipality has a population of over 10,000 residents living in over 6,500 private residences. It is served by a number of highways and routes including some of the external routes that start and finish at the municipality boundary. Queens has one of the most moderate climates, favoring several outdoor activities. It is also known for affordable property tax, affordable housing, and a wide range of recreational activities.
5. Truro, NS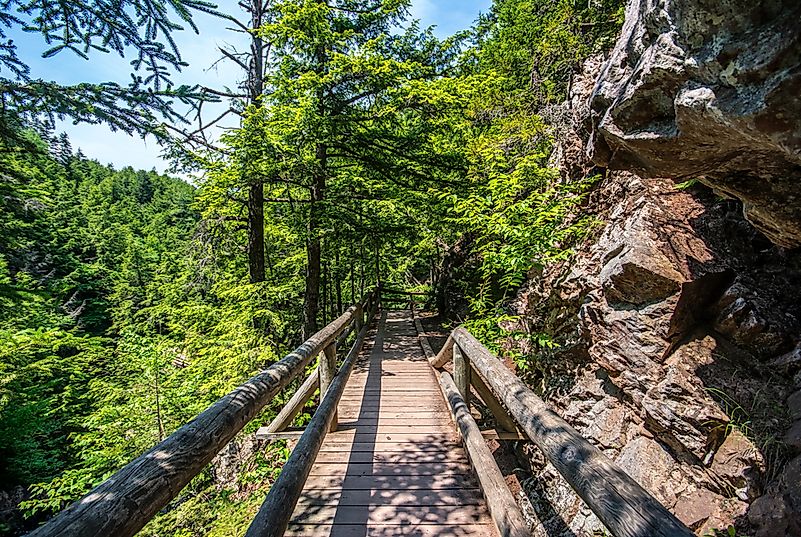 Truro is situated in the heart of Nova Scotia and has been listed as one of the best places to live in Canada by several magazines including MoneySense and Chatelaine. It is not only a great place for business but also an ideal place to call home. Truro is known as the "Hub of Nova Scotia" and is home to approximately 12,500 residents. Its proximity to Halifax and Halifax Stanfield International Airport makes it a preferred town. The town has plenty to offer its residents including recreational facilities such as Victoria Park, festivals, and special events. It also has a number of healthcare and educational facilities that serve both the local residents and those visiting the town.
4. West Hants, NS
West Hants is part of the Hants County. It is located on the western part of Hants County and Minas Basin to the boundary with Halifax County. West Hants shares its boundary with the East Hants and it entirely surrounds the Town of Windsor. The municipality has a population of approximately 15,000 residents. West Hants is one of the preferred places in Nova Scotia because of the quality of life, friendly community, and a clean and safe environment. The median household income in the municipality is approximately $75,561 while the unemployment rate is below 10%. The cost of renting a house is affordable with a two-bedroom house costing $745. The crime rate in the municipality has been maintainer below 5,000 per 100,000 people.
3. New Glasgow, NS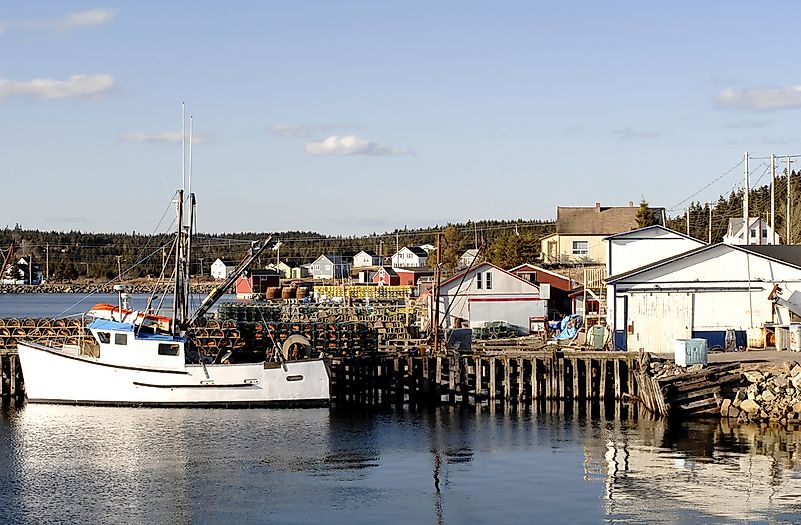 Although New Glasgow was previously ranked among the worst places to live in Canada by MoneySense, it has since improved to become one of Nova Scotia's best places to call home. It offers an experience of both urban life and country charm and is one of the best places to bring up a family. New Glasgow has numerous employment opportunities, education, and quality lifestyle. It is Pictou County region's largest town and among the busiest commercial service centers in northeastern Nova Scotia. There are several recreational facilities in New Glasgow including Carmichael Park and community rink among other facilities.
2. Cape Breton, NS
Cape Breton is part of the Cape Breton Island which is separated from the rest of province and mainland Canada by the Strait of Canso. Cape Breton is the second largest municipality in Nova Scotia and the economic hub of the island. It has a population of approximately 94,000 residents. Cape Breton is known for its breathtaking natural landscape, friendly, and safe community. The residents have access to unlimited outdoor recreational facilities both on land and on the sea. The top companies in Cape Breton have attracted people from around the world by promoting quality life.
1. Halifax, NS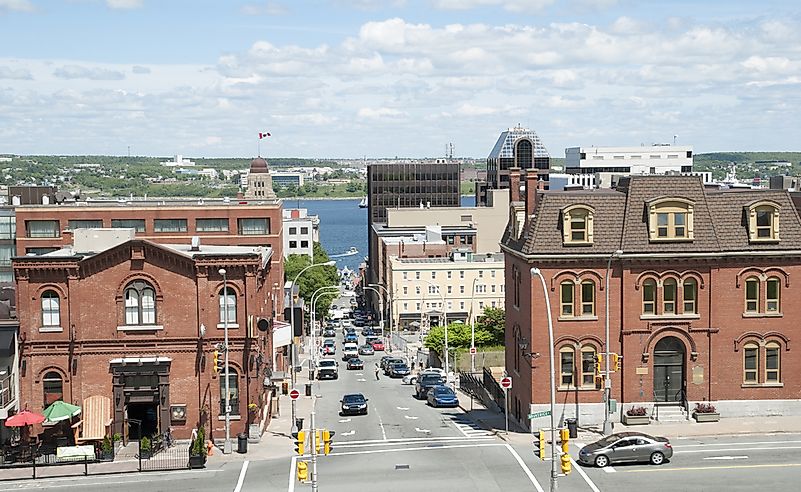 Halifax is the largest and the capital city of Nova Scotia. It is also the economic center of Atlantic Canada. Halifax has long been Canada's important port, particularly for immigrants with Halifax's Pier 2 converted to an immigrant museum. As an economic hub for Nova Scotia, the quality of life in Halifax is quite high with household income averaging $87,877, above the country's average. Housing is affordable with a two-bedroom apartment costing $1,109 to rent. Other features that make Halifax one of the best cities to live in Canada include low property tax, availability of jobs with the government as the main employer, and the safe and clean environment.
What is the Best City to Live in in Nova Scotia?
Some of the best cities to live in in Nova Scotia include Halifax, Truro, New Glasgow, and Lunenburg.
About the Author
John Misachi is a seasoned writer with 5+ years of experience. His favorite topics include finance, history, geography, agriculture, legal, and sports. 
This page was last updated on June 11, 2019.
Citations
Your MLA Citation
Your APA Citation
Your Chicago Citation
Your Harvard Citation
Remember to italicize the title of this article in your Harvard citation.