World Facts
Belo Horizonte - Capital Of Minas, Brazil
Belo Horizonte serves as the capital and largest city of Minas Gerais.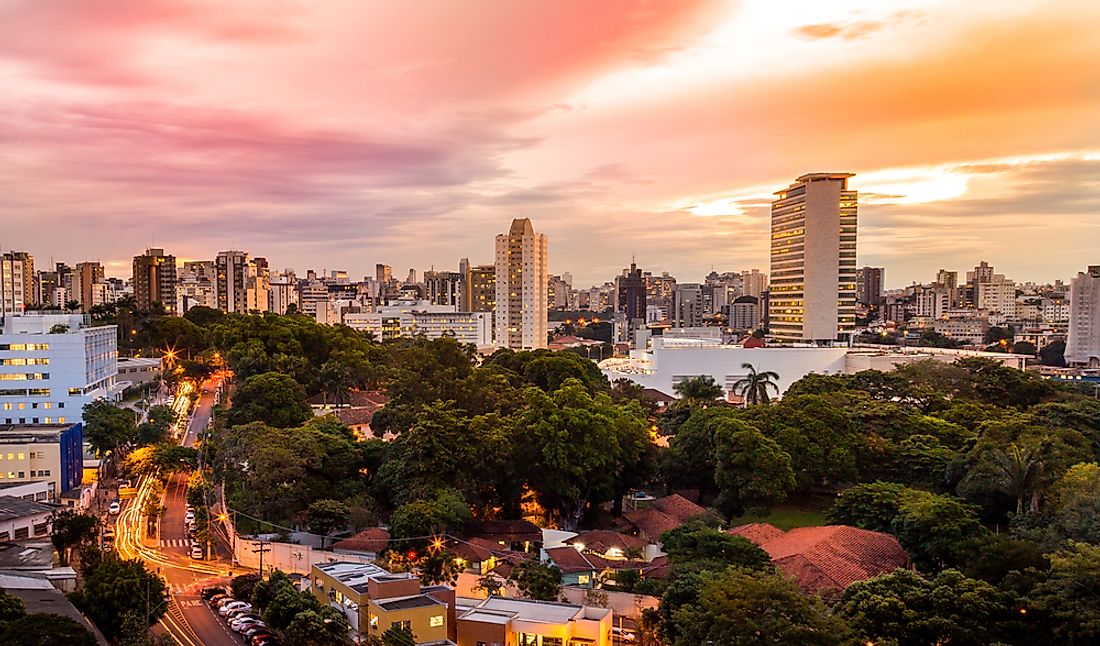 Located in southeastern Brazil, Minas Gerais is Brazil's fourth most extensive and second most populous state. It has an area of around 586,528 square km and is home to a population of about 19,855,332 individuals. Some of the country's longest rivers like the Paraná and São Francisco flow through this state. Mountain ranges located in the southern part of Minas Gerais have some of the tallest mountains of Brazil. Large deposits of minerals including gold and other gemstones are found in the region.
Capital Of Minas Gerais
Belo Horizonte serves as the capital of Minas Gerais. It occupies an area of 330.9 square km. It is the country's first planned modern city. Belo Horizonte has a hilly landscape and is surrounded by mountains and forested areas.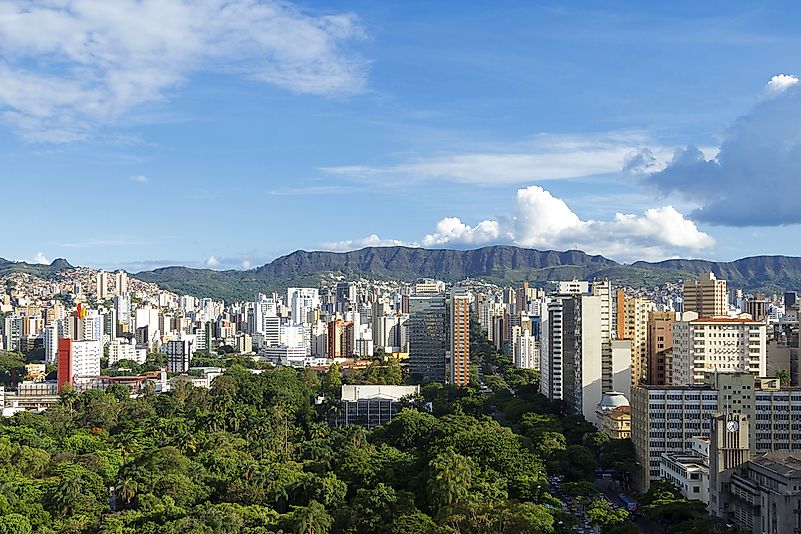 Demographics Of Belo Horizonte
Belo Horizonte is home to a population of about 2,502,557 individuals. It is Brazil's sixth biggest city and the 13th largest one in South America. People of various ethnic groups reside in the city including White (46.7%), multiracial or Pardo (41.9%), and Black (10.2%). Amerindians and Asians also live in Belo Horizonte. The major religious groups in the city include Catholic and Protestant Christians. Around 8.02% of the population do not adhere to any religion.
History Of Belo Horizonte
Belo Horizonte traces its origins to the farm Curral del Rey established by a Portuguese explorer in 1701. The success of the farm attracted people from nearby regions to it and soon, a village was established in the region. In the years that followed, more and more people came to know of the village as it was located on the route of people migrating from the São Francisco River region to southern Brazil. Many of the immigrants settled down at this place.
Prior to Belo Horizonte becoming the capital of Minas Gerais, Ouro Preto was the state capital. However, the city of Ouro Preto had earned its name as a symbol of the colonial Portuguese-ruled Brazilian Empire. Hence, when Brazil earned its independence and became a republic in 1889, a need was felt to select a new capital for Minas Gerais that would represent the new aspirations of the modern nation. In 1893, Curral Del Rey was chosen to be the state's new cultural and economic capital and it was renamed 'City of Minas'. Soon, the city underwent rapid changes to its economy and infrastructure and was also selected as the state capital. In 1906, it was given the new name of Belo Horizonte.
Economy Of Belo Horizonte
Belo Horizonte has a thriving economy. Many national and international companies operate in the city. 85% of the city's GDP is generated by the service sector. Industry accounts for around 15% of the GDP. The metallurgical and siderurgical industries are well-developed in Belo Horizonte. The automobile, textile, pharmaceuticals, chemicals, furnishing, and other industries are also active in and around the city. The biotechnology and computing industries are also fast-developing. Belo Horizonte is also famous as the business tourism hub of Brazil.
About the Author
Oishimaya is an Indian native, currently residing in Kolkata. She has earned her Ph.D. degree and is presently engaged in full-time freelance writing and editing. She is an avid reader and travel enthusiast and is sensitively aware of her surroundings, both locally and globally. She loves mingling with people of eclectic cultures and also participates in activities concerning wildlife conservation.
This page was last updated on May 15, 2019.
Citations
Your MLA Citation
Your APA Citation
Your Chicago Citation
Your Harvard Citation
Remember to italicize the title of this article in your Harvard citation.