In order for a country to be prosperous, one of the deciding factors can be a stable or growing population. To attain this, a country must either support strong immigration policies, or have a population that reproduces at a rate high enough to replenish its population, and potentially increase it. People can feel encouraged to raise children in prosperous nations when there are policies in place that support  families. It is a fact that some of the richest countries on Earth have policies assisting parents and their children.
But we are getting ahead of ourselves. In order to answer the question in this article's title, let's first look at which are the richest countries in the world. Who is the richest depends on what source you look at and how you define a rich country. If you simply consider a nation's gross domestic product or GDP, the US, China, Japan, and Germany all top the list often. 
Being wealthy as a nation can also involve other factors. Some experts define a nation's wealth by measuring the GDP per capita, that is by dividing the GDP by the number of people in the country, and adjusting it for purchasing power parity (PPP). This means that inflation rates are taken into consideration, as well as how far money goes for people in a given country: how much goods and services cost compared to what people earn. When looking at this scale, a different set of countries rises to the top. Using data from the International Monetary Fund in 2020 with this model, the top five wealthiest countries in the world are, in descending order, Qatar, Luxembourg, Singapore, Ireland, and Brunei. The US ranked 11th place.  
Are these countries family-friendly? In order to assess this, we will look at policies identified by UNICEF as ones that help children get a better start in life, and that also, in turn, assist parents in finding a balance between work obligations and responsibilities at home. These policies include paid leave for mothers and fathers, support for breastfeeding, and high-quality childcare and preschool education.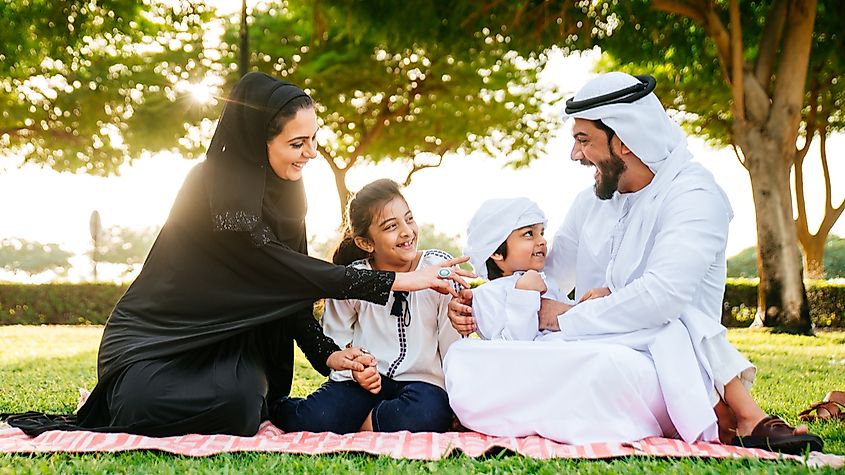 Qatar
Qatar is a country that had a GDP-PPP of $132,886 USD in 2020, resulting in it topping the list of the wealthy. This nation has a small population (2.8 million), and many natural resources that are valued throughout the world. These include oil, gas, and petrochemical reserves. Currently, working women who have a baby are entitled to just 50 days of maternity leave, and only if they have been employed by their current company for the entire previous year. Women can take additional leave, but it is unpaid, or chalked up to annual leave. New fathers in Qatar really get the short end of the stick with just three to five days of paid paternity leave. These numbers pale in comparison to those of Estonia which tops UNICEF's list of countries with family-friendly national policies in 2016. Estonia offers 85 weeks of paid maternity leave to new mothers. Japan, which tops the list for paternity leave, offers new dads 30 weeks of leave.  
When it comes to breastfeeding, many women in Qatar start soon after birth (about 96%), but only about 24% continue throughout the first six months of their baby's life. Many new moms have reported they do not feel they have enough breastmilk to continue, while others had to return to work, and some found formula easier to use. 
Information related to what percentage of children attend daycare in Qatar could not be found, but it is known that daycares and nurseries are regulated by the country's Ministry of Administrative Development, Labor and Social Affairs, and are required to have nurses and doctors hired to monitor children at each center. The Ministry does not regulate the costs of daycares, however.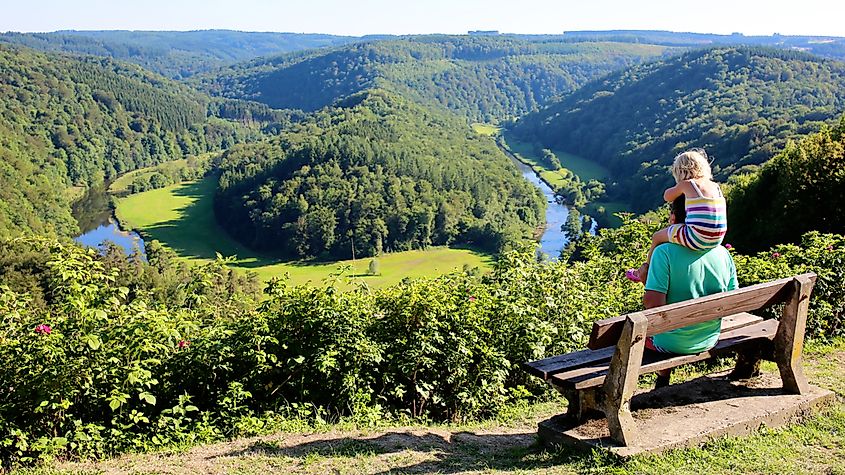 Luxembourg 
Second on the list of wealthiest countries is actually Macau, but since it is a special administrative region of China and not a country in its own right at the moment, we will exclude it for the time being. Luxembourg is next, with a GDP-PPP of $108,951 USD and a very small population of just under 620,000 people. Landlocked between France, Germany, and Belgium, this nation is known for giving tax breaks to big companies that choose to operate within its borders, which helps to increase its wealth. 
According to UNICEF, Luxembourg gives 26 weeks of paid maternity leave to new moms, and about ten paid weeks to new dads, allowing it to rank 21st for maternity leave and fifth for paternity leave, and 9th place for most family-friendly countries.
Just over half of all children under the age of three are enrolled in daycare in the country, and 87% of those between the ages of 3 and school age, which is positive for families. There are both private and public forms of care for young children and the government subsidizes it, in part. Parents pay for publically subsidized daycare on a sliding scale dependent on their household income and can apply for financial support when considering privately run centers. 
About 90% of mothers in the country breastfeed at birth, and about 60% are still doing so after 4 months. After 12 months, it is at 23%.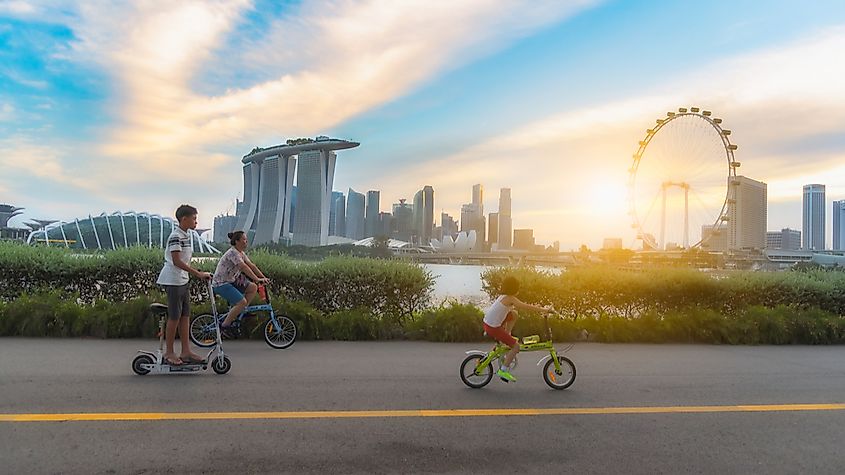 Singapore 
Singapore offers its new moms up to 16 weeks of government-paid maternity leave, which is more than Qatar's but still substantially lower than that of Estonia. Women need to have worked for at least three months prior to the birth of their child either under someone else or as a self-employed person to qualify. 
Parents in Singapore can take advantage of government subsidies for childcare that vary depending on household income and can range up to $12,000 SGD per month. 
This nation's mothers have some of the highest rates of breastfeeding. About 96% of new mothers are breastfeeding when they leave the hospital, and after two months 80% are still breastfeeding, with about 28% breastfeeding exclusively.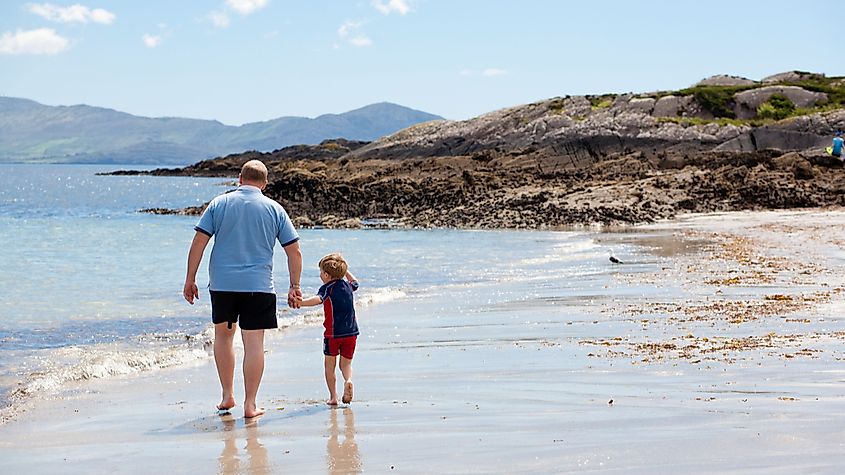 Ireland 
Ireland ranks 27th on UNICEF's scale of family-friendly countries. This country provides mothers with nine weeks of maternity leaves but unfortunately, fathers only receive two weeks. About 29% of children under three years of age are enrolled in daycare, and 93% are by the time they reach the age of 3 until school age. This is excellent as it allows caregivers to divide their time between caring for children and other interests, and also ensures that children are exposed to new learning environments at a young age. 
Breastfeeding rates are relatively low in this country however, with only about 15% of children being breastfed exclusively in the first 6 months, which is below the global average of 38%.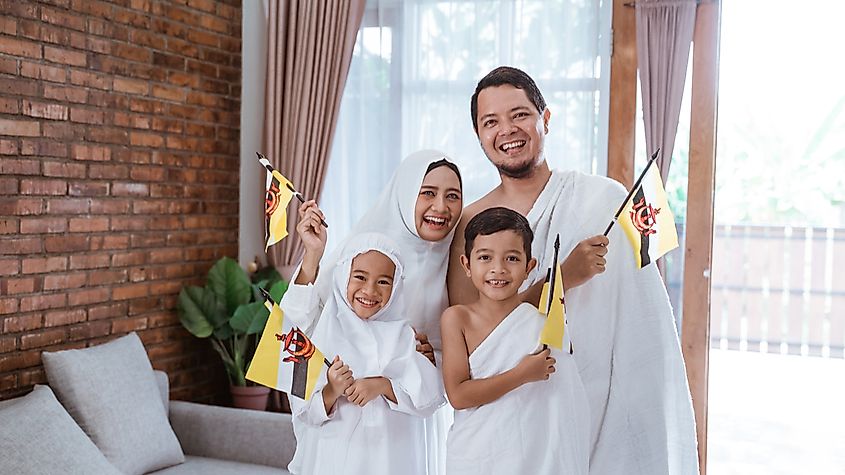 Brunei
Brunei is an independent Islamic country located on the northern coast of the island of Borneo in Southeast Asia.  It has a high GDP-PPP based on reserves of oil and natural gas, and a tiny population of between 400,000 and 500,000 people. It offers mothers 14 weeks of paid maternity leave, and fathers just one week if they work in the public sector, and only days mandated if they work for a private company.
Data was not available regarding the rate of children in daycare in the country, but it is known that elementary school is free for students in Brunei but highschool has some fees that are subsidized by the government. Brunei mothers do breastfeed but only about 40% do so for the first six months, and there are initiatives in place to try to increase this rate.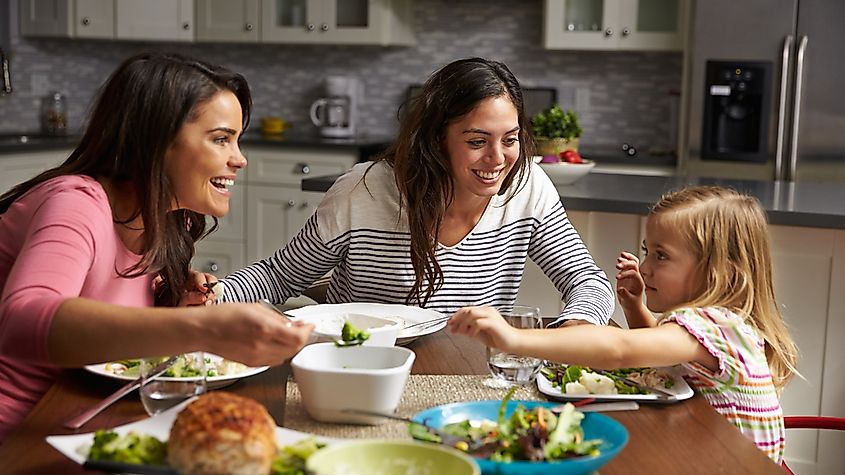 The US and Other Wealthy Countries
The US ranked eleventh in terms of global wealth using the scale that accounts for both GDP and PPP. It is true that the US is one of the economic superpowers in the world but it lacks sorely in providing support for families. There is no government-subsidized maternity nor paternity leave in the US. Many new families do enjoy paid leave from the company that employs them, and this ranges from between 6 weeks and three months. This system forces women back into the workforce before they may be ready to return, however, and also encourages others to give up their jobs altogether in order to care for their children at home. 
Other wealthy countries like Japan and Canada offer many weeks of maternity leave (36 and 27 respectively), but some like Australia and New Zealand only offer about two months of paid leave. Clearly, richer countries such as these can better their policies to support the growth of families. Maternity leave is just part of the package but it is the first building block that can lead to better childhood success for children. 
Paternity leave is also an important policy that is overlooked in many countries. Not only does it allow fathers to support their partner in those first weeks, but it also gives them the ability to form a stronger bond with their newborn, leading to more ease participating in child-rearing for the months and years to come.
The US has been experiencing a decline in population growth over the last few decades, and this could potentially be corrected through better family-friendly policies. All countries can learn from those that have some of the best family-friendly policies in place, which include Sweden, Norway, Iceland, Estonia, Portugal, Germany, Denmark, Slovenia, Luxembourg, and France.