America's Most Popular Ways Of Commuting To Work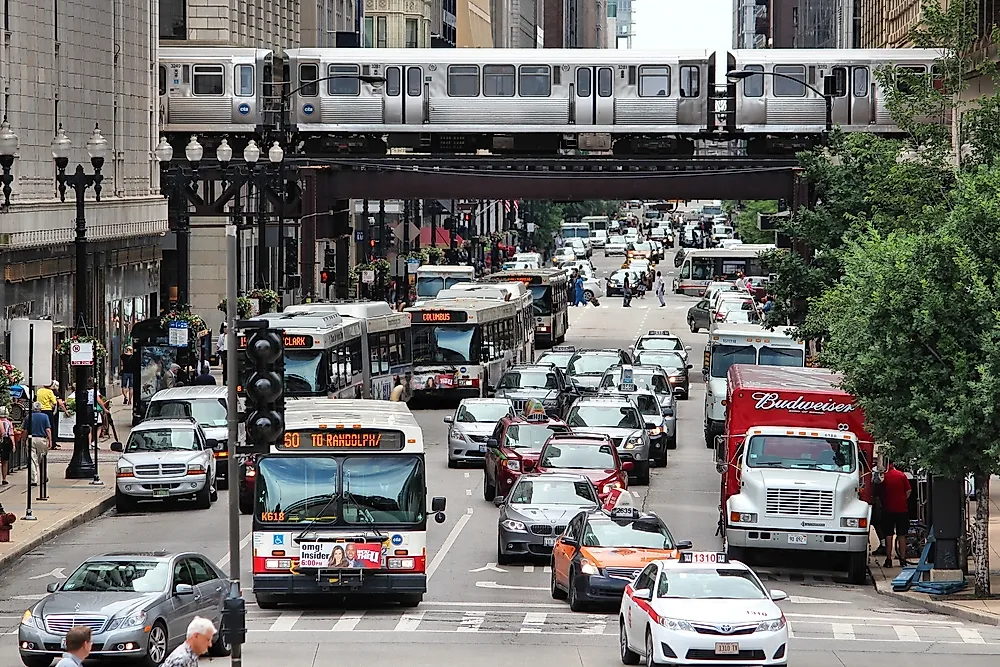 Going to work has been made easy by the various modes of transport available today. One may spend a considerable number of hours commuting to his workplace. Therefore, it is essential to choose the most convenient mode. The commuting habits determine performance at work, social relationships, and to some extent, the health of the employee. Most Americans combine various modes of transport to work every day. Cars, vans, and trucks are the most preferred modes of commuting to work.
The Most Popular Ways of Commuting to Work in the US
Cars, Trucks, and Vans
Cars, trucks, and vans account for the highest percentage of commuter choices across America. In 2006, 86.7% of Americans preferred this mode. The number has slightly gone down to 85.4% as at 2016. The high preference is attributed to efficiency and the excellent infrastructure. Though the cost of maintaining a car is high, the convenience is worth it. Housing challenges near workplaces force people with families to seek accommodation far away, hence family vehicles assists in commuting to work. Personal cars are a choice for many due to the flexibility, freedom, and comfort. As working class increases, more cars, trucks, and vans are entering the American roads, requiring renovation and expansion of the related infrastructure.
Public Transportation
Public transport offers a variety of modes to choose from including buses, commuter trains, streetcars, subways, cable cars, monorails, and tramways. The government offers special services for the disabled and senior citizens. The mode is convenient for newly employed people and also offers job opportunities to millions of Americans. Public transport reduces congestion and saves the United States more than 4.2 billion gallons of gasoline per year. Nevertheless, only 5.1% of commuters use public transport as of 2016. This was an increase from 4.8 percent in 2006. There is a specific schedule for public transport and one may be required to buy a ticket in advance. Slowness due to several stopovers makes the mode unattractive to many.
Bicycles
Less than 1% of commuters use a bicycle to work. Biking friendly cities have constructed a special lane for cyclists. Policies have been enacted to make cycling safer and easier. Bike sharing is common while parking lots for the bikes are easily available. The government is encouraging bicycles because they are environmentally friendly.
Walking to Work
Some Americans who live near their workplace prefer walking to work. Others walk a short distance to work after using other modes of transport. Sidewalks have been modified to enable pedestrians to walk safely. An estimated 2.9% of Americans preferred to walk to work in 2006. The figure reduced slightly in 2016 to 2.7%. The weather conditions highly affect walking and cycling to work.
Taxicab, Motorcycle, and Others
A taxi or a motorcycle can be flagged, hailed, or called using a mobile phone by a commuter to take him or her to the workplace. Taxi stands are found in easily accessible points like the airport, big hotels, and casinos. Though comparatively expensive, this mode of transport accounted for 1.2% of commuters both in 2006 and 2016.
Working From Home
Some Americans prefer to work from their homes. In 2006, an estimated 5% of workers worked from the comfort of their homes, an increase from 3.9% in 2006. The main reason for working from home is the increasing use of the internet and video software. Telecommuters digitally login to the work websites hence have no influence on the traffic flow.
America's Most Popular Ways Of Commuting To Work
| Rank | Mode of transport | Share of commuters by means of transport in US (in %), 2006 | Share of commuters by means of transport in US (in %), 2016 |
| --- | --- | --- | --- |
| 1 | Car, truck, van | 86.7 | 85.4 |
| 2 | Public transport | 4.8 | 5.1 |
| 3 | Bicycle | 0.5 | 0.6 |
| 4 | Walked | 2.9 | 2.7 |
| 5 | Taxicab, motorcycle, other | 1.2 | 1.2 |
| 6 | Worked at home | 3.9 | 5 |