The Largest Museums in France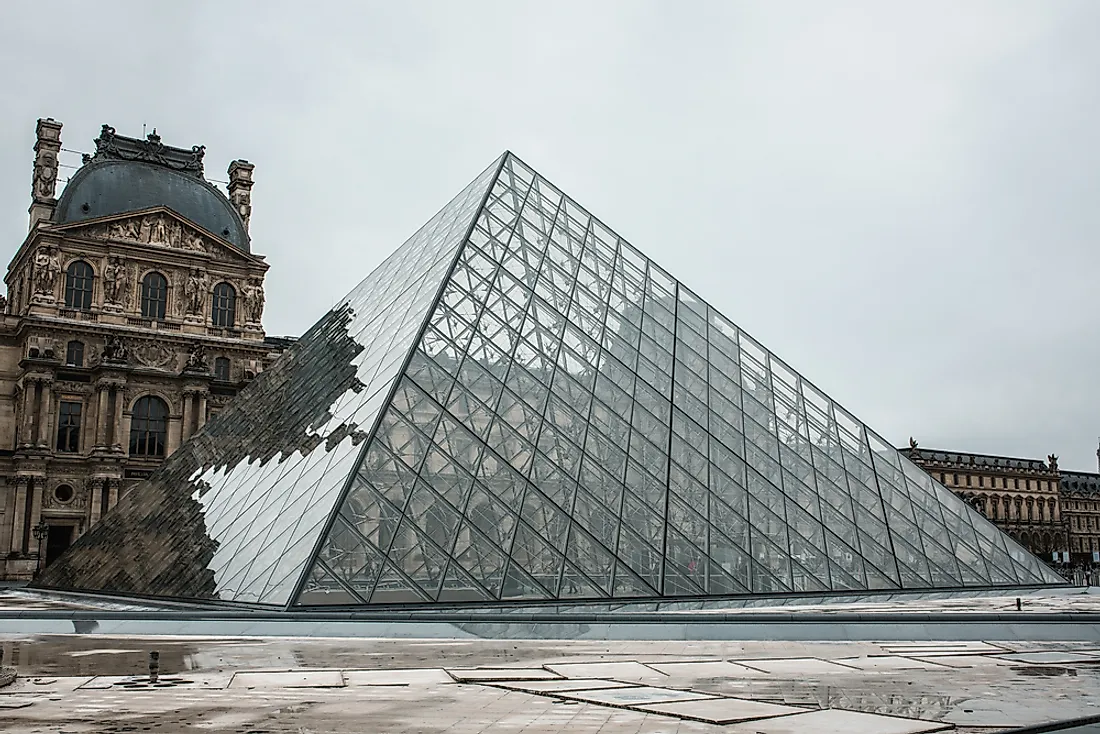 France is home to numerous museums and art galleries, which attract visitors from all around the world. The country's museums are diverse in that you will come across museums ranging from preservation of archeological evidences, fashion, food, geology, history, national matters and history, agricultural, religion, military and science museums just to mention but a few. Below the country's largest museums by land area will be outlined.
Top 5 museums
Louvre Museum
The Louvre is recorded as the largest museum not only in France but also in the entire world. The museum is located in the country's capital of Paris. It covers an area of 72,735 meters squared geographically. The museum is a critical landmark for the city of Paris. It began as an avenue to display royal collections. It then turned into a display of paintings in early 1793. Since then, the museum has continued to advance in its collections. The total collections available for display in the museum add up to over 35,000 items.
Musee National d'Art Moderne
This museum is documented as the second largest in terms of size among the numerous museums in France. This museum is also located in Paris. The museum is approximately 17,000 square meters in area. As its name would suggest, it is dedicated to modern artwork. It attracts quite a large number in terms of visitation across the globe. It is considered the first museum in Europe to be constructed with the main objective of promoting contemporary art.
Musee d'Orsay
This museum is recorded as the third largest in France and among the largest on the globe. It measures 168,53 square meters by size. The museum is strategically located in the country's capital of Paris. This museum is the custodian of ancient French art dating back to 1848. This museum is known globally as the host to the greatest impressionist masterpieces of art in the world.
Palais des Beaux-Arts de Lille
This is the fourth largest museum in France, located in Lille and measuring 12,000 square meters. This museum is set aside for fine arts, modern artworks and antiquities. It was among the first museums to be set up in France. It was opened in the year 1809.
Musee Fabre
This is the fifth largest museum in France situated in Montpellier and measuring 9300 square meters. The museum traces its name to a French painter by the name Francois-Xavier Fabre whose origin is in Montpellier. The set up was done in the year 1825.
Conclusion
The presence of several museums in France are not only renowned internally but also globally. Their presence simply implies high tourism potential to the country which can be a major driving force for the French economy.
The Largest Museums in France
| Rank | Museum Name | Location | Size (Meters Squared) |
| --- | --- | --- | --- |
| 1 | Louvre | Paris | 72,735 |
| 2 | Musée National d'Art Moderne | Paris | 17,000 |
| 3 | Musée d'Orsay | Paris | 16,853 |
| 4 | Palais des Beaux-Arts de Lille | Lille | 12,000 |
| 5 | Musée Fabre | Montpellier | 9,300 |
| 6 | Cité de l'Architecture et du Patrimoine | Paris | 9,000 |
| 7 | Musée du quai Branly | Paris | 8,750 |
| 8 | Petit Palais | Paris | 8,000 |