10 Thriving Cities Built In Deserts Across The World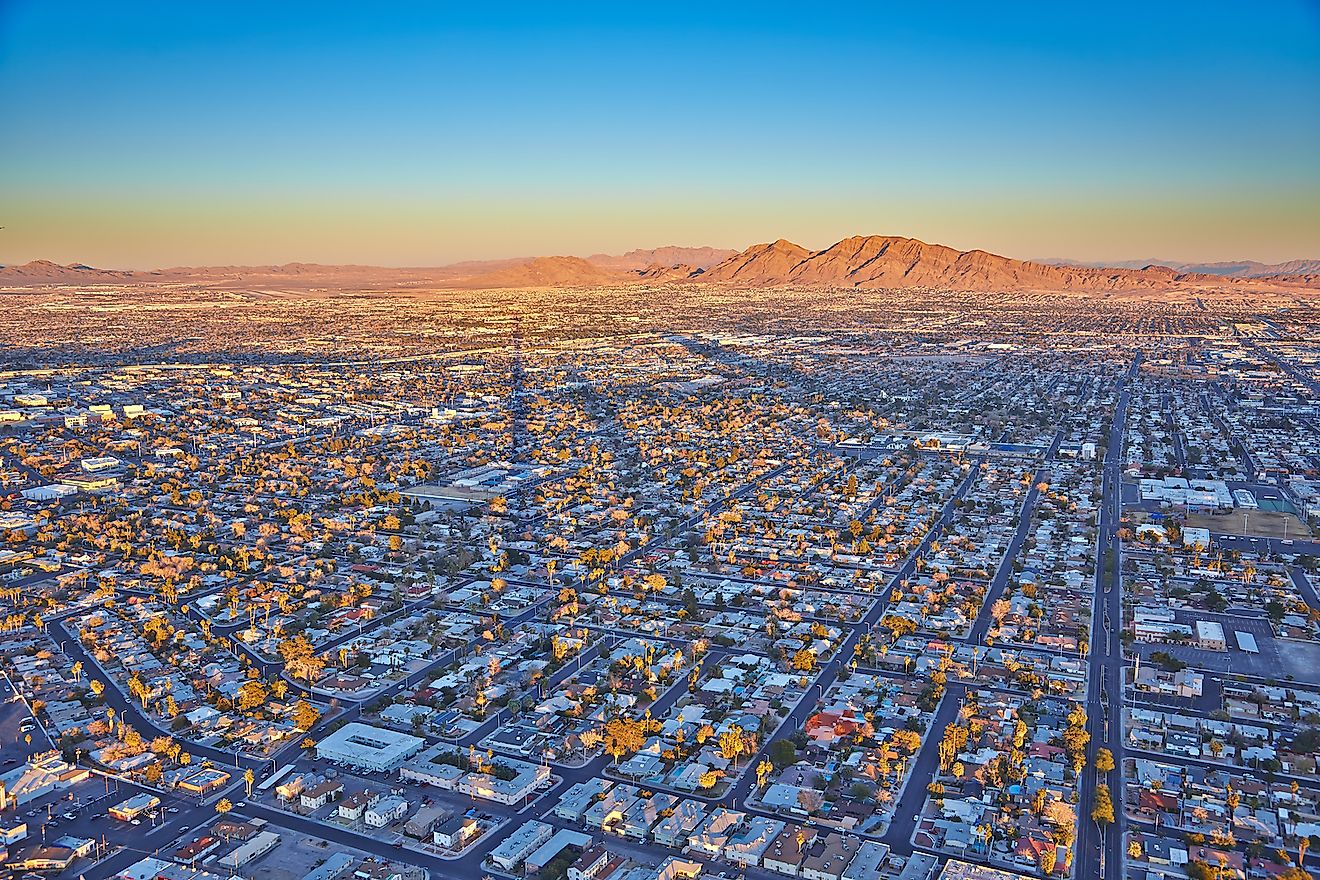 It would seem that deserts, barren places with low rainfall, little vegetation, and occasionally sweltering heat would be the antithesis of a city. However, in practice, this is not the case.
Karachi in Pakistan is the most heavily populated desert city
The golden gem of Nevada, and a location whose reputation precedes itself, Las Vegas, is also a desert city.
Cities are a cornerstone of human civilization. These large human settlements are typically permanent and densely settled places with carefully defined boundaries. People living and working within cities do tasks that are usually not related to agriculture and can often rely on the extensively available public transit options in these bustling hubs to get around. More importantly, each and every single person plays a part in the massive interconnected web of any given metropolitan area, breathing life into what might otherwise be a sterile playground. While historically city dwellers have made up a small percentage of the full human population, in more recent times, the rapid pace of urbanization and movement towards cities has resulted in more than half of the world population now living in cities.
Another important point to note is the locations of cities. For reasons of convenience and consistent supply, many cities are situated in temperate places with access to a variety of resources as needed. So it would seem that deserts, these barren places with little rainfall, little vegetation, and occasionally sweltering heat would be the antithesis of a city. In practice, this is not the case as all around the world there are bustling hives of human activity located in these inhospitable lands. Here are 10 examples of these thriving cities.   
10. Sharm El Sheikh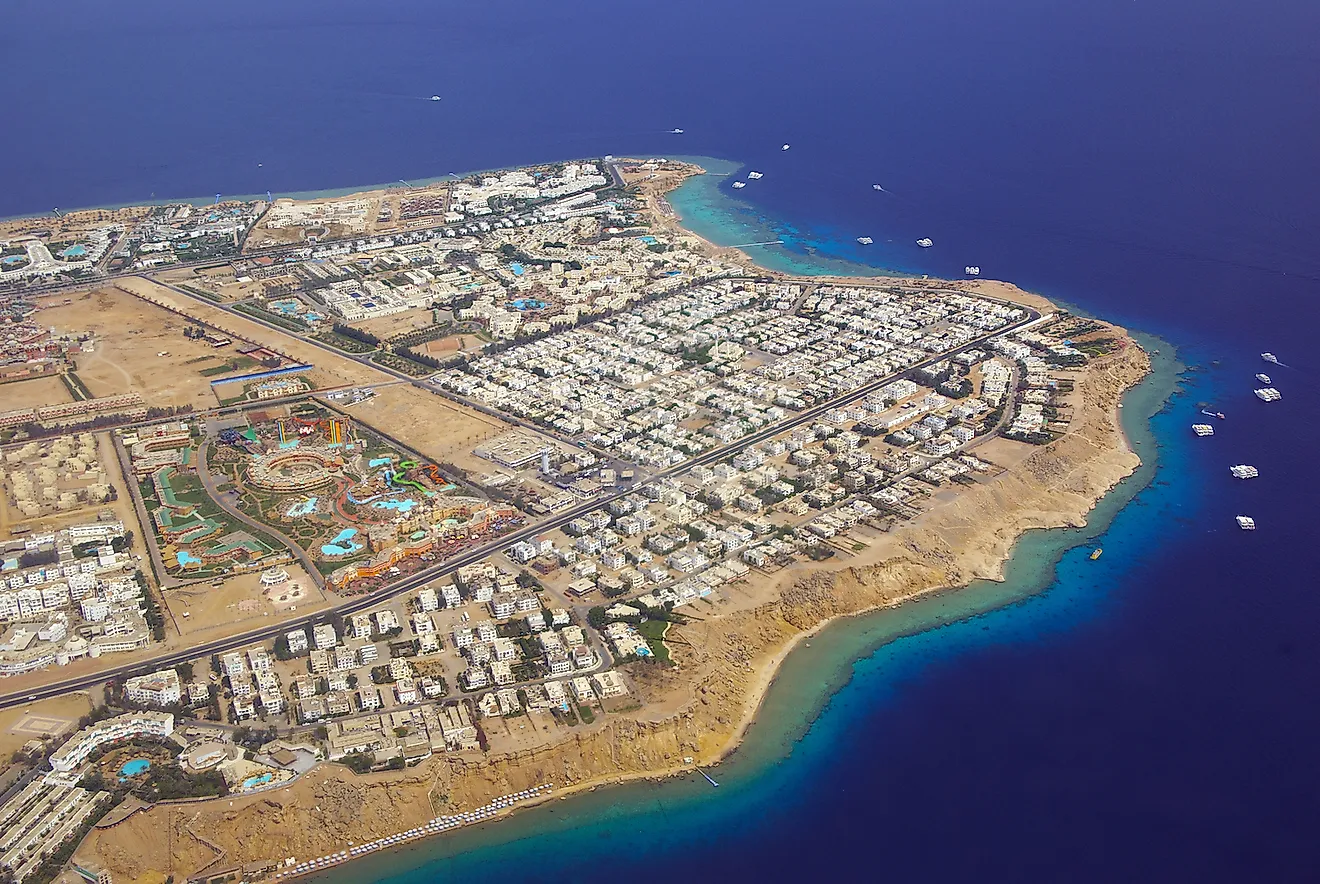 Starting off the list is the Egyptian city of Sharm El Sheikh, located on the southern tip of the Sinai Peninsula off the coast of the Red Sea. It's relatively well-populated at approximately 73,000 residents as of 2015. It also serves as an administrative hub for Egypt's South Sinai Governate, an authority that includes several other coastal and mountain towns. This city is a hotspot for tourism due to its beautifully dramatic landscape and a consistently warm weather pattern that means year-round visitors can partake in water sports and activities in the coast's clear and calm waters.     
9. Santa Fe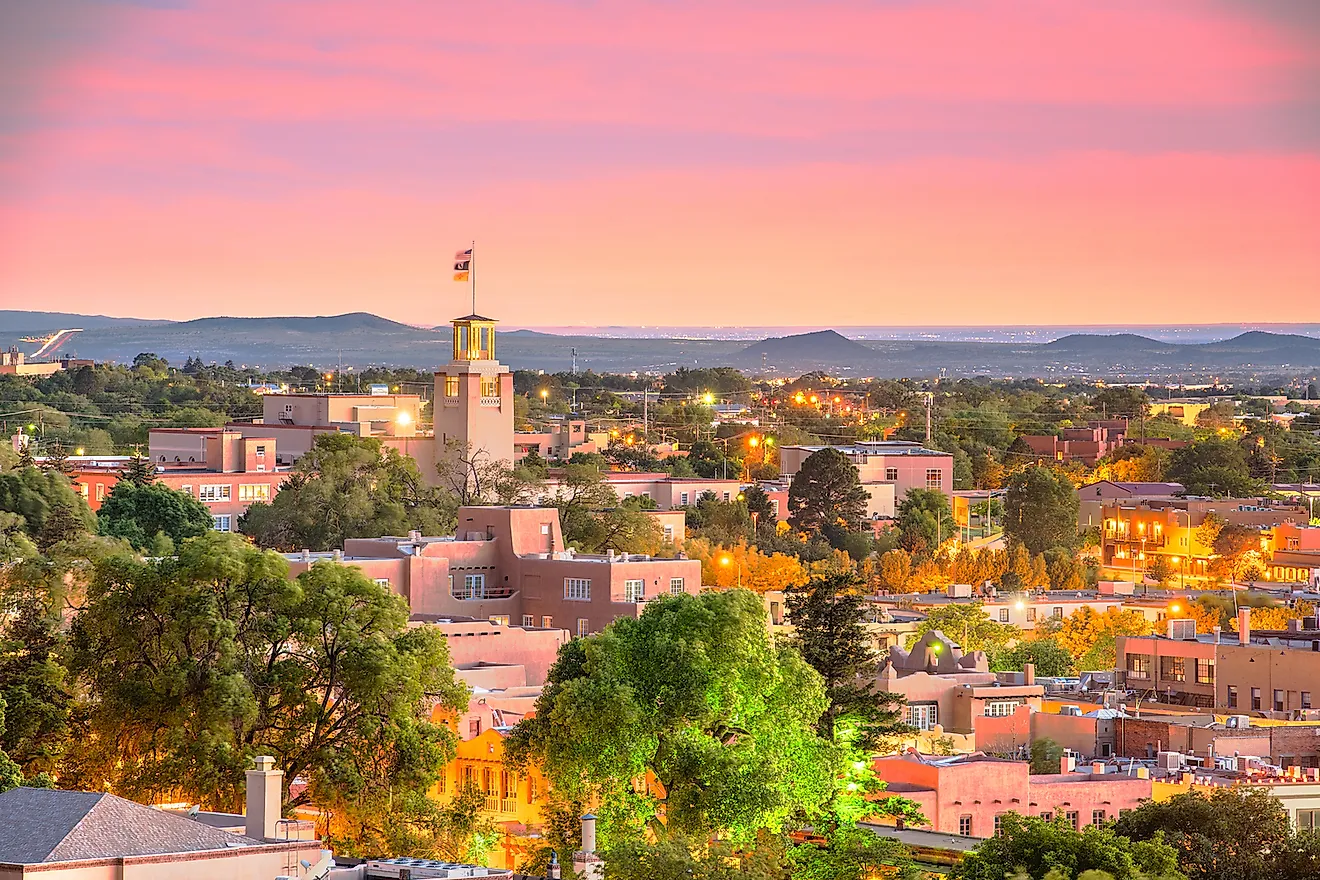 Santa Fe can refer to many cities and locations around the world, as it is a popular name, but here it refers to the capital of the US state of New Mexico. It's the fourth largest city in the state with a 2019 population of 84,683 people. It's origins trace way back to its formation in 1610, making it the oldest state capital in all of America. It stands out for its devotion to art, considered by many to be one of the world's greats because of its many art galleries and installations. It also includes stand-out cultural experiences in its unique cuisines and music performances. 
8. Casablanca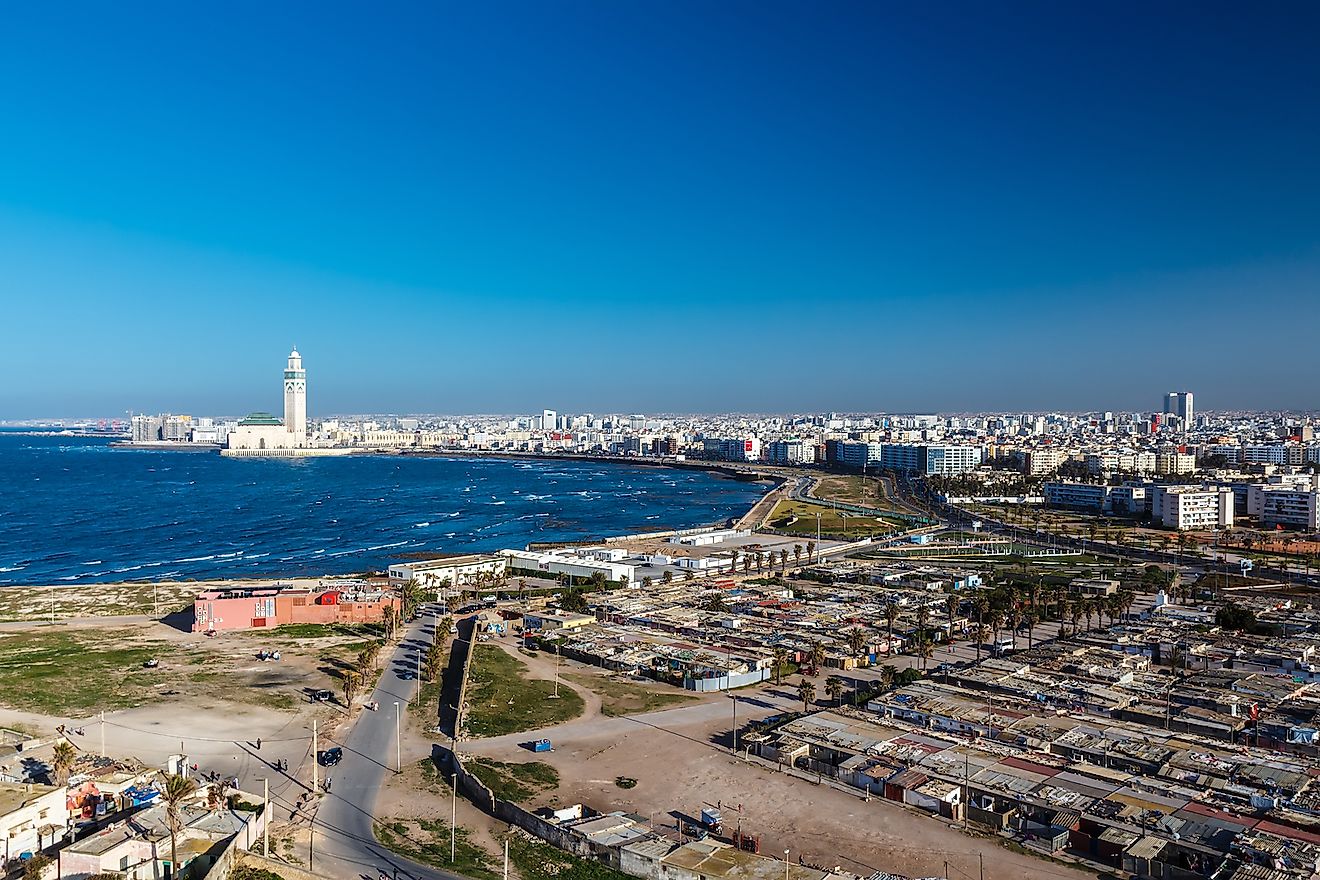 As the largest city in Morocco, Casablanca also happens to share a name with a classic film. And while the two don't have that much in common they both share a certain romantic air, with the city containing rich architecture and the seventh-largest mosque in the world. According to 2019 figures, in the urban area of the city alone there is a population of 3.71 million, which goes up to over 4.27 million when factoring in the Greater Casablanca area. Despite not being the actual political capital, the city is considered to be the economic and business center of Morocco. 
7. Baghdad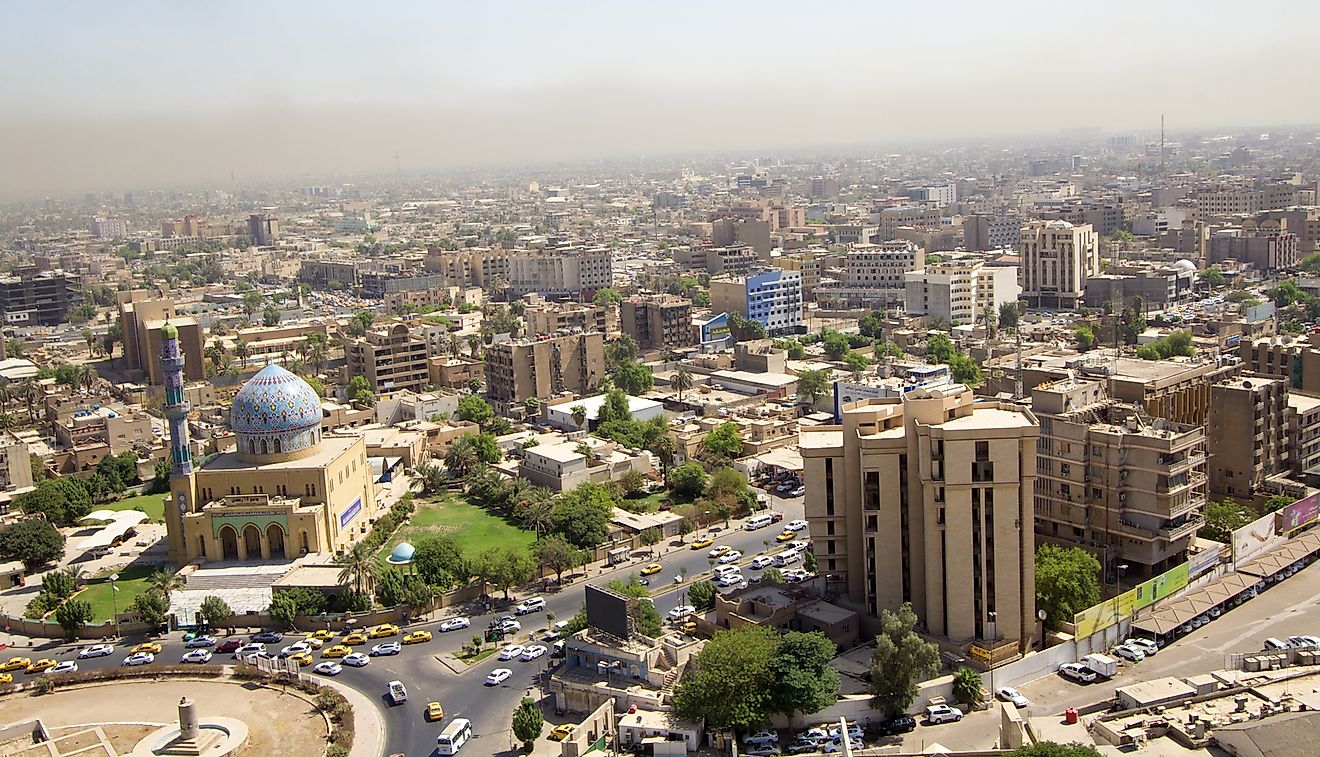 Another well-known desert city is Baghdad, the capital of Iraq and the second-largest city in the Arab world after Cairo, which shows up later on in this list. It is located along the Tigris River and also is a very old city, originally founded as it was in the 8th century. It's always been a significant cultural, commercial, and intellectual hub in the Musli world and even today houses several important academic buildings like the House of Wisdom. Still, despite this rich history, modern-day Baghdad has suffered damage as a result of US invasions and wars waged in the area, meaning that while it thrives in some respects it is not a very hospitable place to live. 
6. Dubai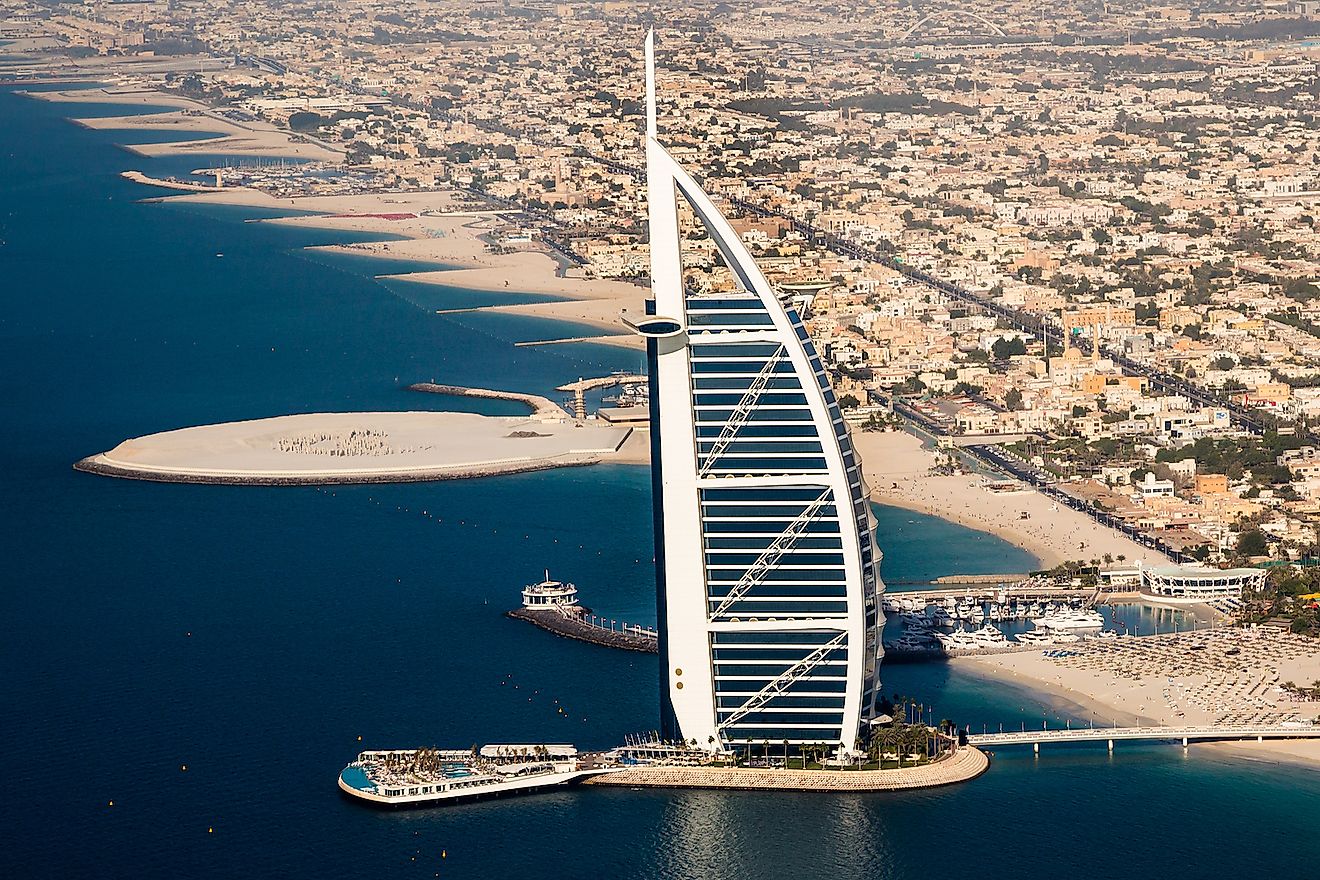 Dubai is a standout desert city in the United Arab Emirates, both because of its high population and due to its incredibly extravagant luxury buildings and experiences. It is located on the coast of the Persian Gulf, and in addition to its massive skyscrapers and upscale vibes, acts as a major transport hub and produces oil. Its population as of 2020 is an estimate of 3.39 million people. But despite its appearance as a bourgeois Shangri La with retail stores galore, it is also known for its strict laws particularly against homosexuality and even in terms of freedom of speech, with severe punishments for those who speak out against the ruling regime.  
5. Phoenix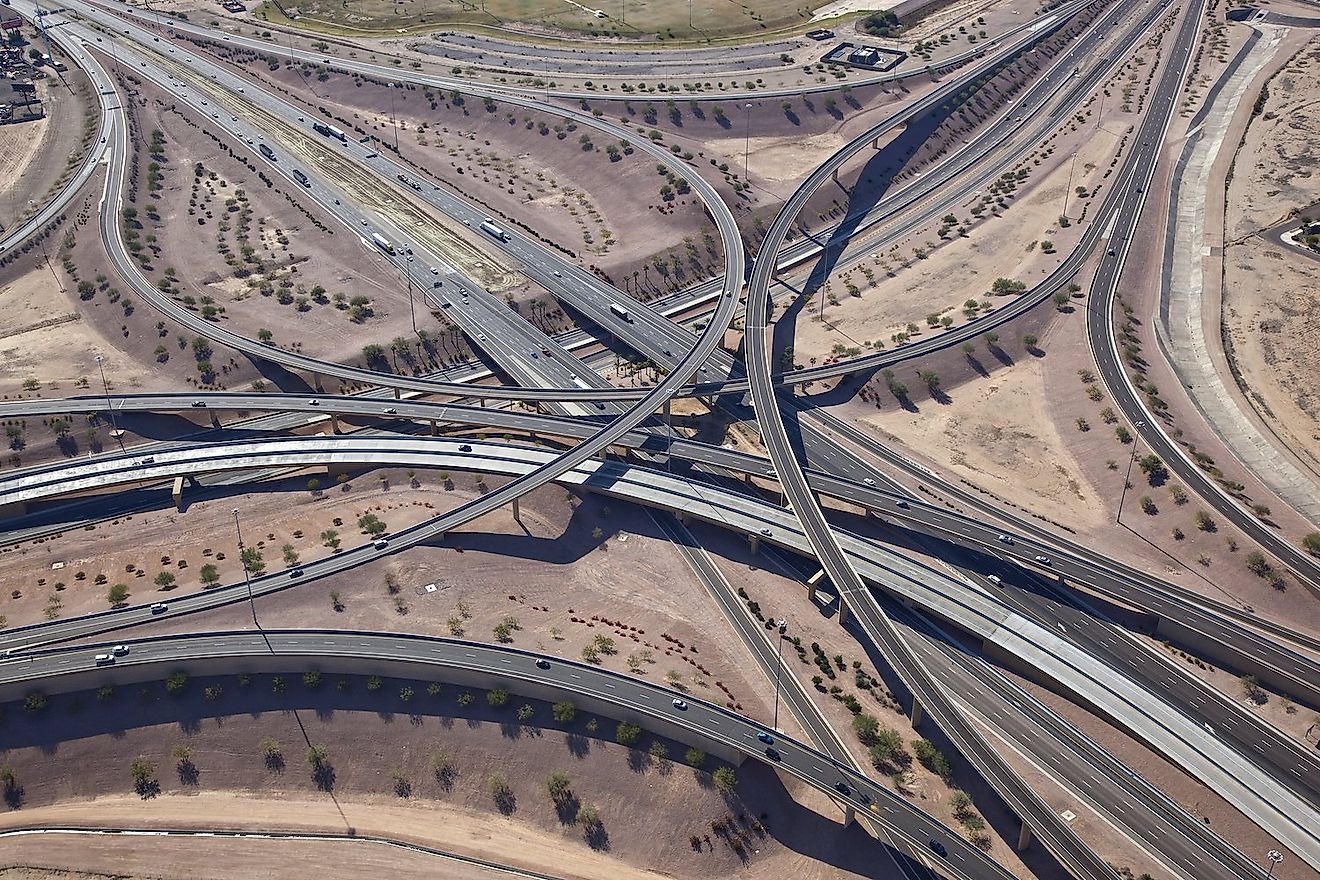 Jumping back to America, the city of Phoenix is the most populated city in Arizona, with over 1.5 million people inhabiting it as of 2019, which also happens to place it as the fifth most populated city in all of the country. The origins of this city start in 1867, where it began as an agricultural community with its farming industries like cotton, cattle, and citrus, driving its economy up until the end of World War II. It was at this point that high-tech companies began to move into the valley driving a steady population growth rate that has been consistently on the rise.   
4. Lima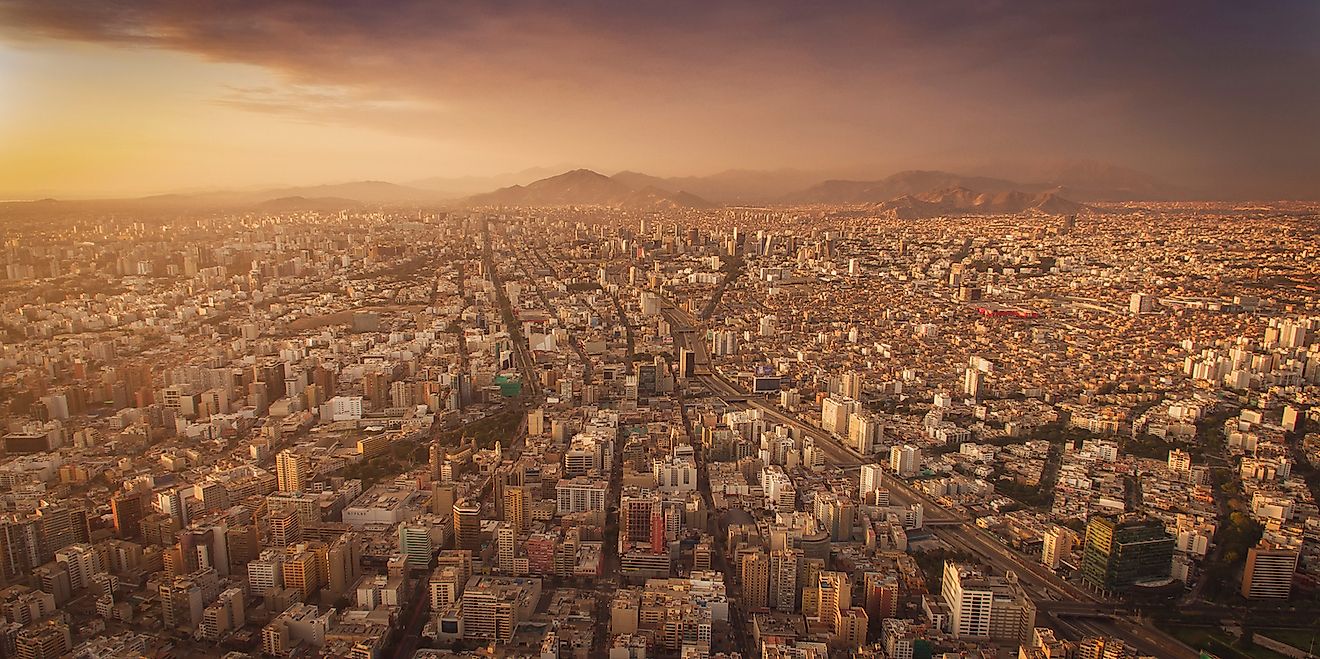 Lima is the capital and the largest city of Peru and like all the other bustling cities on this list is located in a desert biome. It is situated in the valleys of several nearby rivers while also overlooking the Pacific Ocean. It houses a population of more than 9 million. It is known for its higher education establishments, with one, The National University of San Marcos, subsisting and operating continuously since its founding in 1551. The city is now considered to be a major center of activity in the country in areas of politics, culture, and finance, to name a few. 
3. Tehran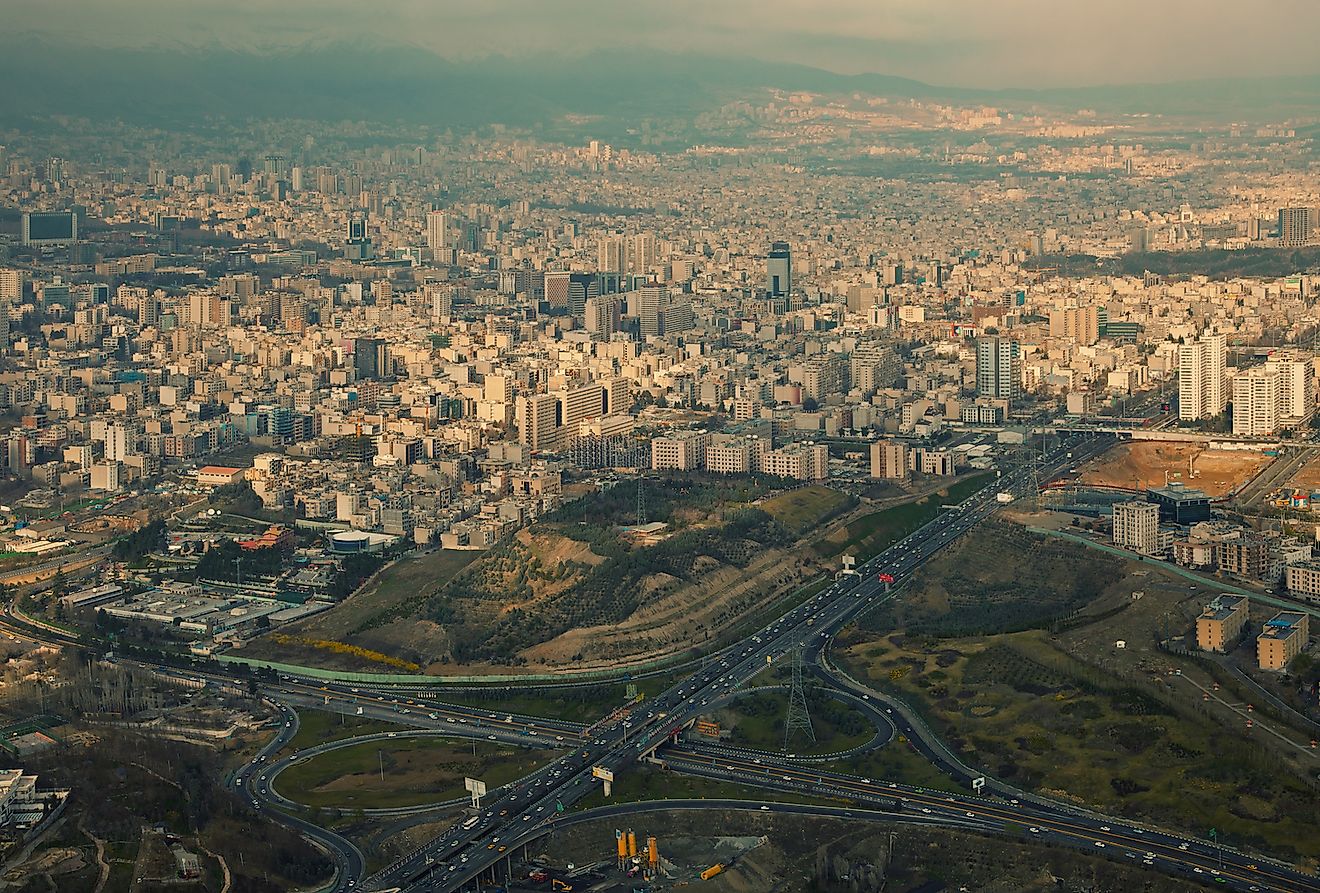 Tehran is another thriving Middle Eastern city that makes the list, which makes sense as the Middle East is known for its desert climates as well as its high population. This city is the capital of Iran and boasts a population of 8.7 million in the city alone. The metropolitan area houses many historical collections including artifacts from previous dynasties. The majority of the area speaks Persian. Interestingly, the weather patterns in the area are actually very diverse, with ranges from cold and wet in winter to hot and dry in summer with mild temperatures in between, altogether making for dramatic shifts in the climate. 
2. Cairo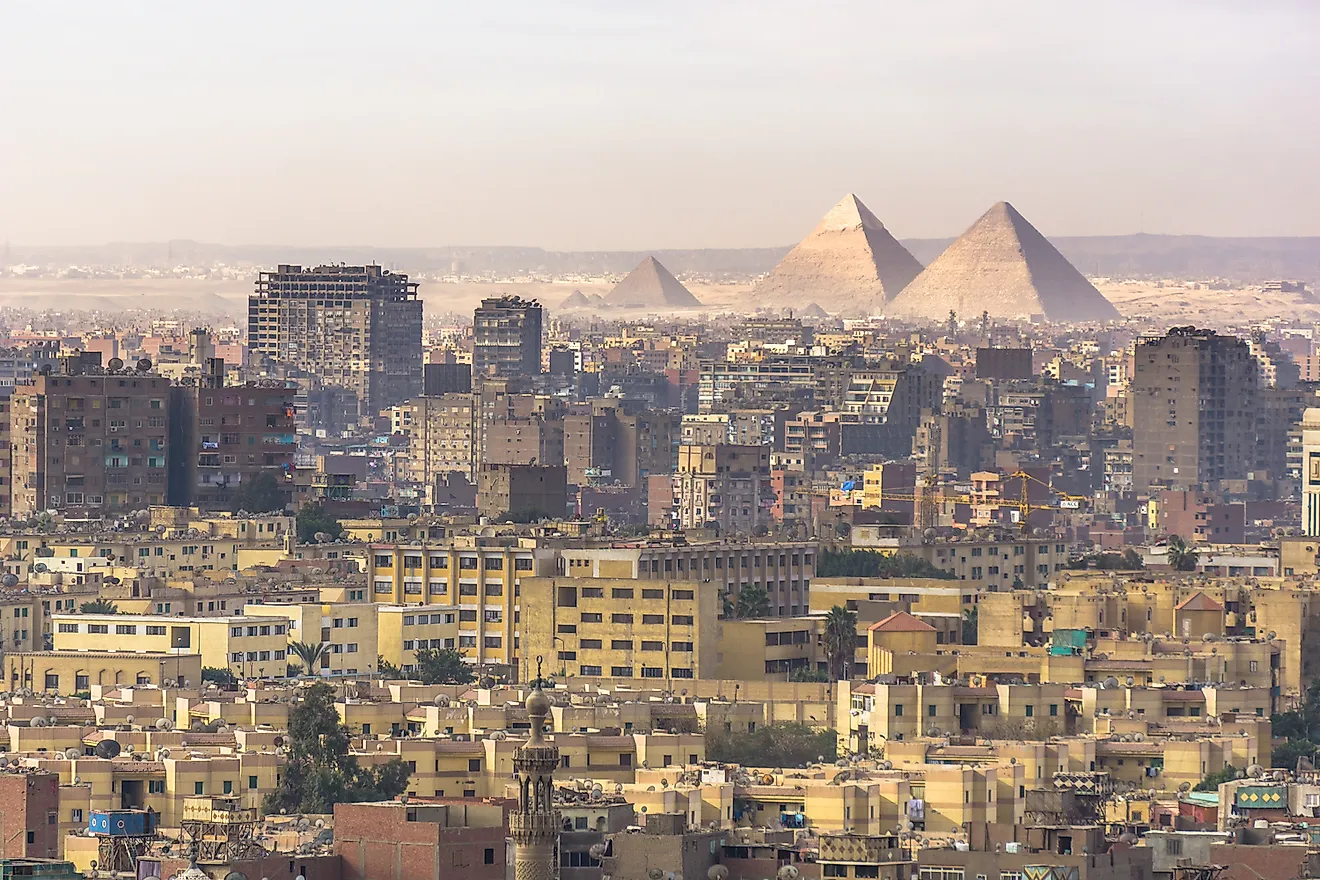 And now we arrive at the Egyptian Capital of Cairo, which also happens to be the largest city in the Arab world with a metropolitan area containing a staggering population of over 30 million. Globally it ranks as the 6th largest city in the world. In terms of the city's reputation, it is often associated with ancient Egypt due to the tourist attractions located within its bounds, which include the famous Giza pyramids and the ancient city of Memphis. It also has a well-established film and music industry along with solid pedigrees in established higher education institutions. 
1. Las Vegas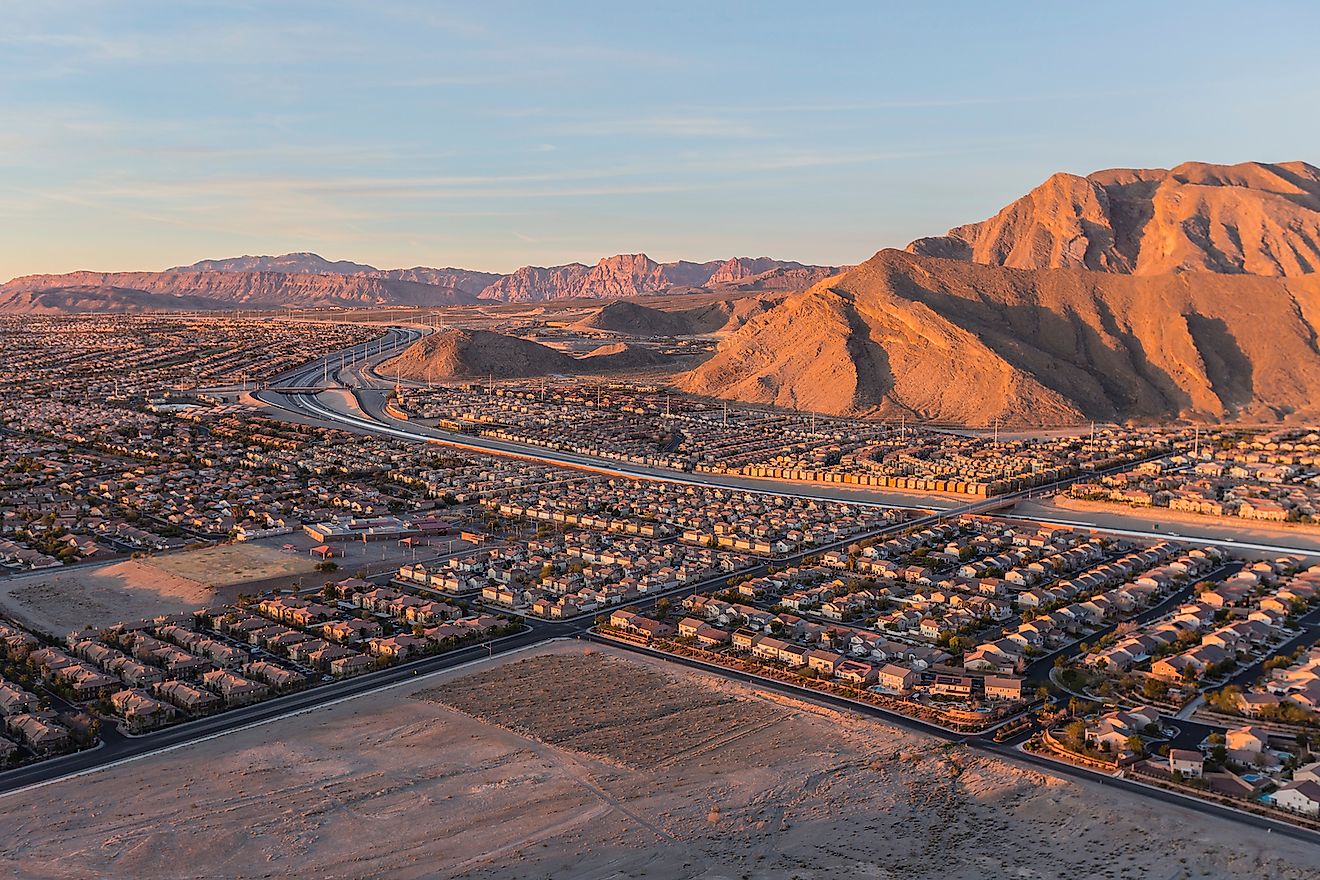 Topping out the list is the desert city to end all desert cities, the golden gem of Nevada, and a location whose reputation precedes itself, Las Vegas. Often referred to just by the simple name Vegas, it is the most populated city in its state and is internationally celebrated for its resorts, gambling establishments, as well as a host of other activities like shopping, fine dining, entertainment, and a thriving nightlife. It has more AAA Five Diamond hotels than any other city in the world, with many of its megahotels operating in combination with casinos housed within them. It's also one of the only places that could pull off and live up to its "Sin City" moniker.