Defunct Amusement Parks Across the World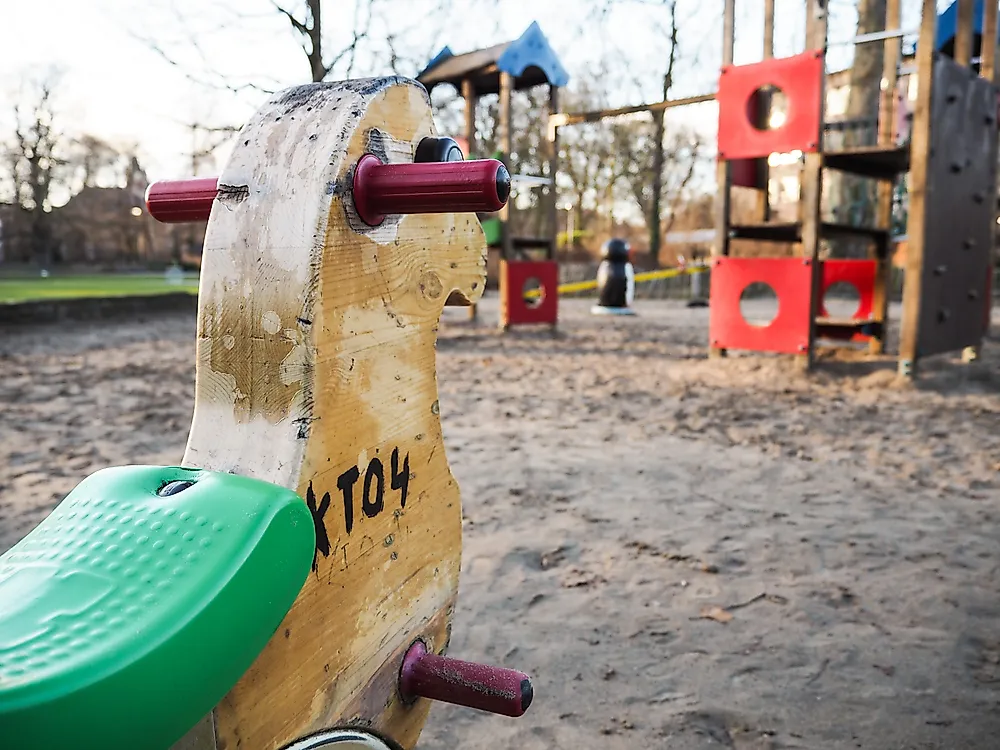 The Emergence of Amusement Parks
Amusement parks emerged from European pleasure gardens and fairs created for the purposes of entertainment. Expositions and fairs throughout the world also played a major role in the establishment of the amusement park industry. Amusement parks evolved from three older traditions including the periodic fair in the middle ages and the Bartholomew Fair in England which began in 1133. During the 18th and 19th century, amusement parks evolved becoming places for mass entertainment where the public could view amusing acts such as juggling, acrobatics, conjuring, freak shows, and walk through zoological gardens. Throughout the 20th century, amusement parks continued to flourish as a family-friendly brand of entertainment. However, along with the growth of amusement parks came more competition and many parks struggled to stay afloat. There are many parks that have been closed in the late 20th and early 21st centuries, many of which sit empty on the massive properties they once occupied.
Defunct Amusement Parks
Nara Dreamland
Nara Dreamland was a park that was operational in Nara, Japan from 1961 until the summer of 2006. Inspired by Disneyland in California, the park featured a castle at its nucleus that was inspired by Sleeping Beauty's Castle. Although its peak saw over one million visitors in a year, competition from other parks that were emerging in Japan in the early 2000s led to Dreamland's demise. The former grounds now sit empty, with many of the former rides left behind.
Ontario Place
Ontario Place was an entertainment complex located on the shoreline of Toronto, Ontario, next to Lake Ontario. Open in 1971, the park operated until end of season, 2011, when the Government Ontario announced the closing of the facility, aside from the 16,000 seat Molson Amphitheatre, which is located in the park and still operational.
Jungleland USA
Jungleland USA was an animal theme park in Thousand Oaks, California, United States. Originally planned as a facility for use in Hollywood, the park attracted negative media attention in 1966 when the young son of an actress was mauled by a lion within the park. The park declared bankruptcy a few years following the incident.
Old Chicago
Old Chicago was a indoor amusement park, shopping mall combination that operated in the Chicago suburbs from 1975 to 1980. Although the park opened to much media attraction, the life of the amusement park was short-lived as the park ran into financial troubles after going over budget on construction costs. The park closed in 1980 and is currently used as a facility for auto auctions.
Future of Amusement Parks
With the growth in popularity of mega theme parks and the increase in the ease of international travel, the future of many small-scale, regional parks is unknown. As costs of operating a park can be prohibitive, many of these smaller parks face a challenging future.
The Oldest Amusement Parks in the World
| Rank | Amusement Park Name | Location | Year Opened | Year Closed |
| --- | --- | --- | --- | --- |
| 1 | Nara Dreamland | Nara Prefacture, Japan | 1961 | 2006 |
| 2 | Mimaland | Gombak, Malaysia | 1971 | 1994 |
| 3 | Sofia Land | Sofia, Bulgaria | 2002 | 2006 |
| 4 | Camelot Theme Park | Lancashire, England | 1983 | 2012 |
| 5 | Frontierland | Lancashire, England | 1906 | 2000 |
| 6 | Planet FunFun | Kerava, Finland | 1991 | 1995 |
| 7 | Belmont Park | Montreal, Canada | 1923 | 1983 |
| 8 | Boblo Island Amusement Park | Amherstburg, Canada | 1898 | 1993 |
| 9 | Ontario Place | Toronto, Canada | 1971 | 2011 |
| 10 | Jungleland USA | Thousand Oaks, United States | 1926 | 1969 |
| 11 | Mystery Fun House | Orlando, United States | 1976 | 2001 |
| 12 | Joyland Amusement park | Wichita, United States | 1949 | 2004 |