Disneyland is known as the happiest place on earth, while its counterpart Disney World is known as the most magical. But what marks this difference between the two? Do they not offer the same enchanted experience? Even though both parks are often inseparable in the minds of fans, they are quite unique from each other in many ways. Below is a guide to help understand the main differences between Disneyland and Disney World.
10. Origins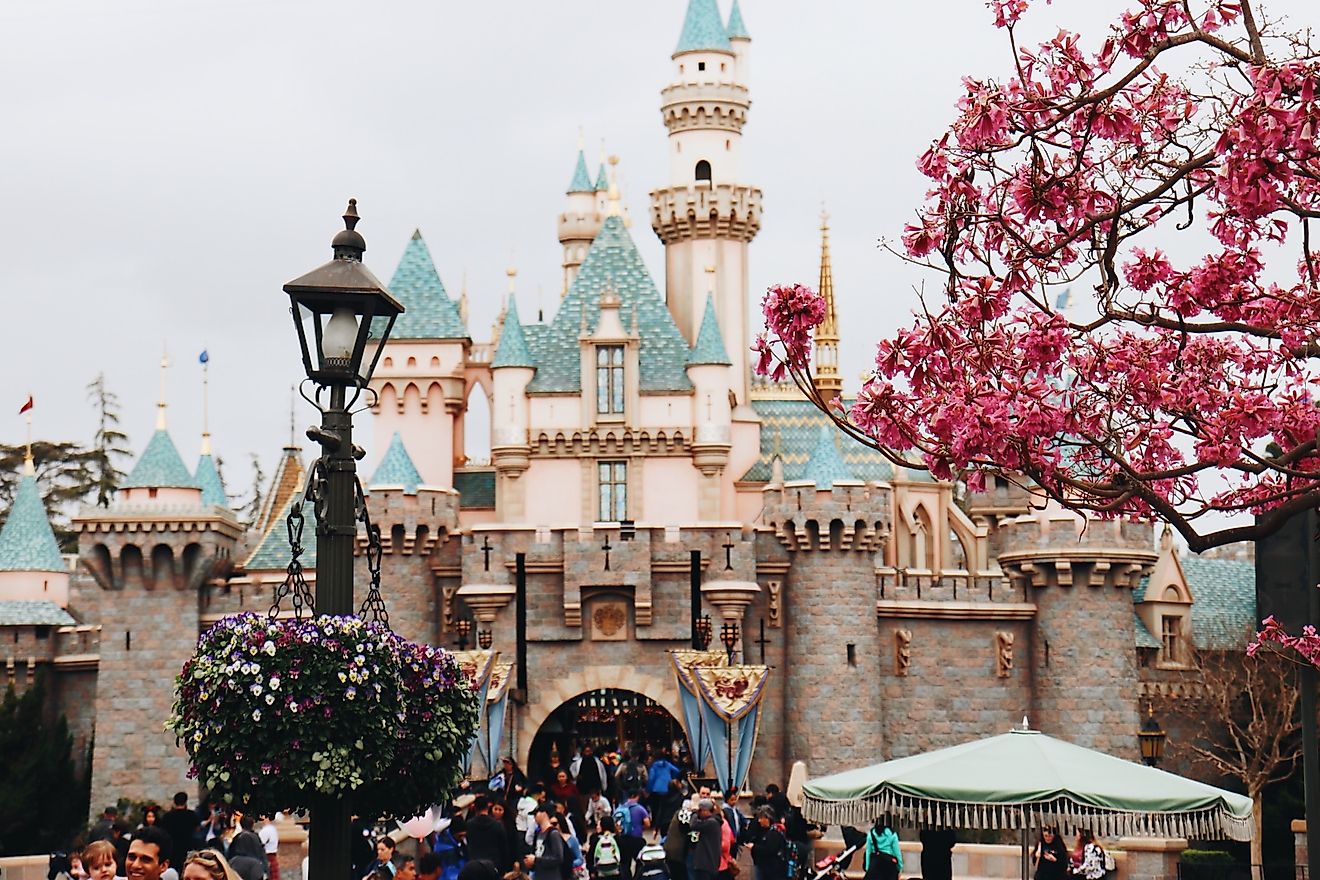 Open to the public for the first time in July 1955, Disneyland was built under the direct supervision of Walt Disney himself. Even though some of his influence exists at Disney World, the creator died five years before its grand opening in 1971. For this reason, Disneyland offers fans a certain degree of nostalgia that Disney World perhaps cannot.
9. Location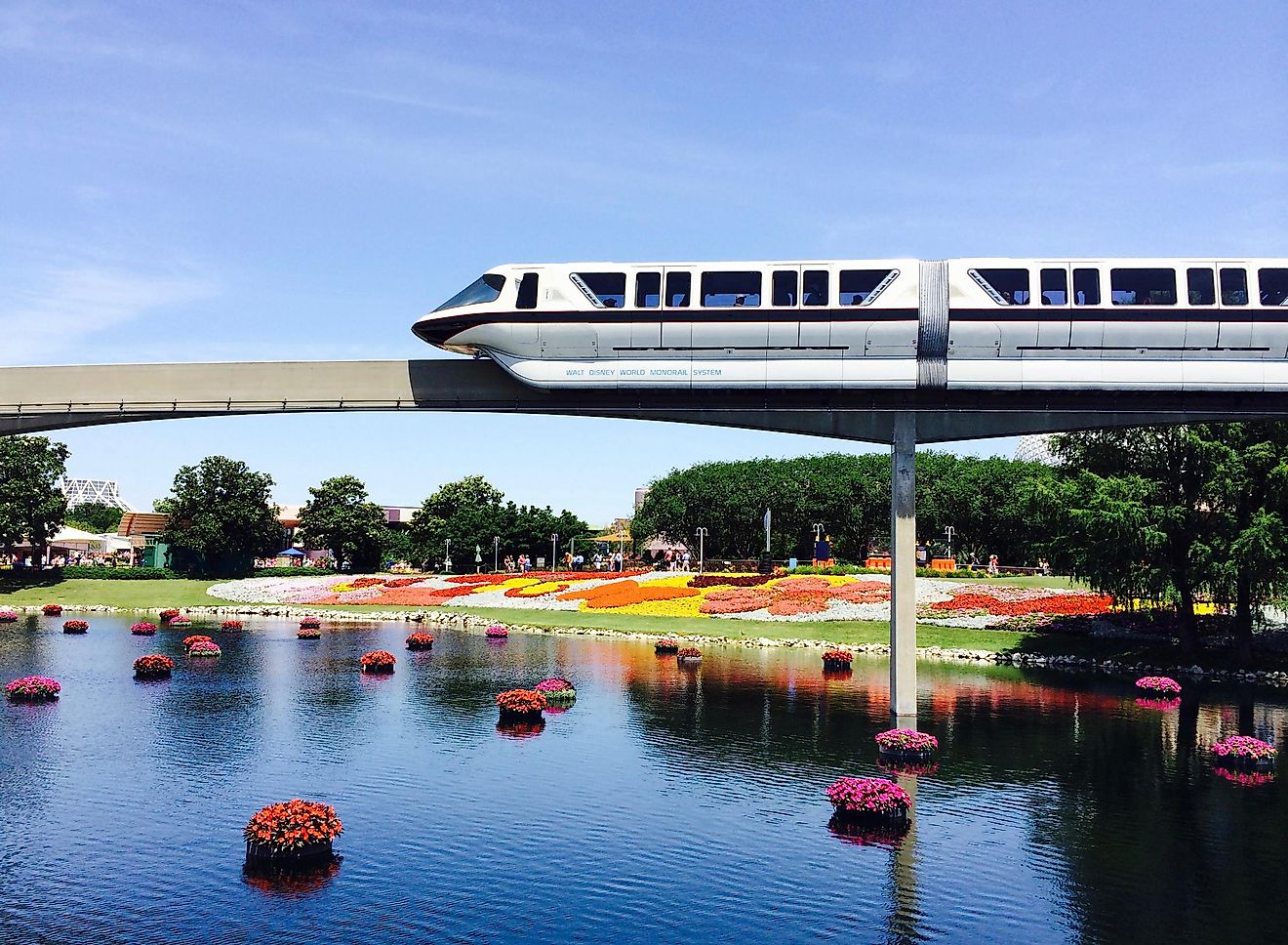 While both parks are located in the southern United States, Disneyland is in California and Disney World in Florida. Depending on your intentions, choosing a park may come down to your interest in exploring the area beyond the resorts themselves.
8. Size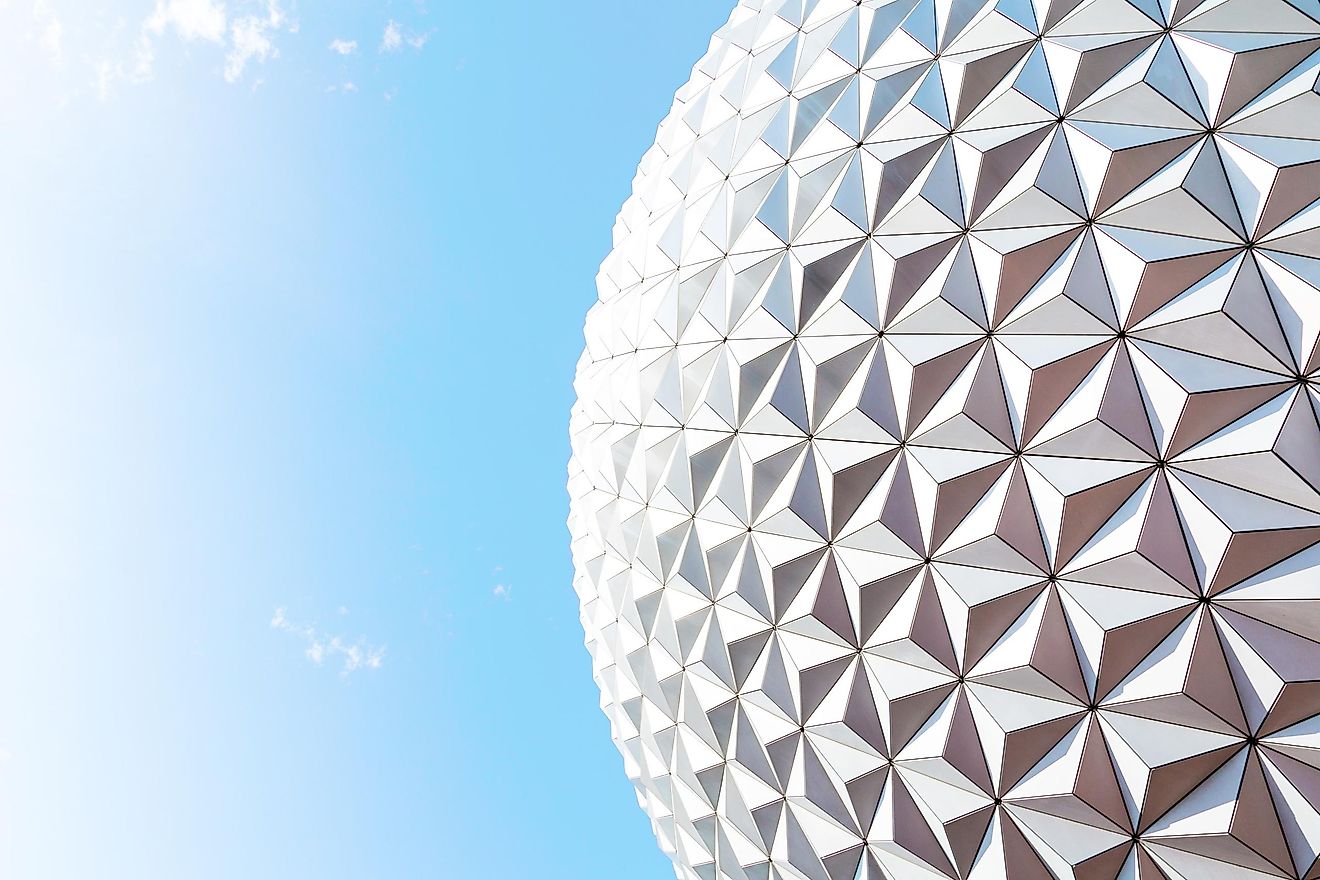 Disney World is significantly larger than Walt Disney's original park. As of 2020, Disney World stretches 43 square miles, whereas Disneyland covers approximately 500 acres. It is recommended that you create a must-see and -do list while planning your visit to Disney World to ensure a fulfilling and enjoyable visit. Disneyland, on the other hand, can be completed in its entirety over a long weekend. 
7. Transportation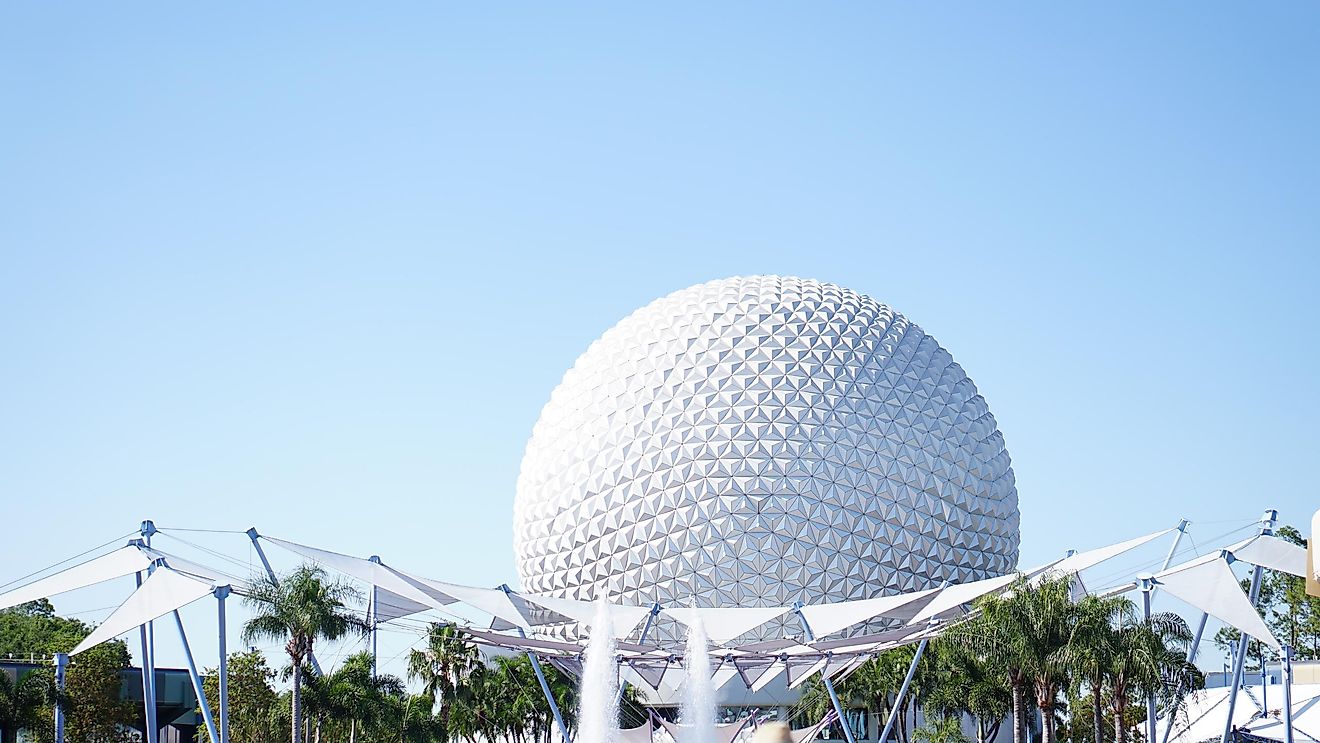 Because of its smaller size, getting around Disneyland is relatively simple. Mostly everything is accessible by walking; however, there is a shuttle to and from the parking lot and a monorail within the park itself for those who wish to use it. Disney World is impossible to explore entirely on foot. Taking inner-park buses, the monorail, or even the ferry is essential to maximize your time and fun.
6. Hotels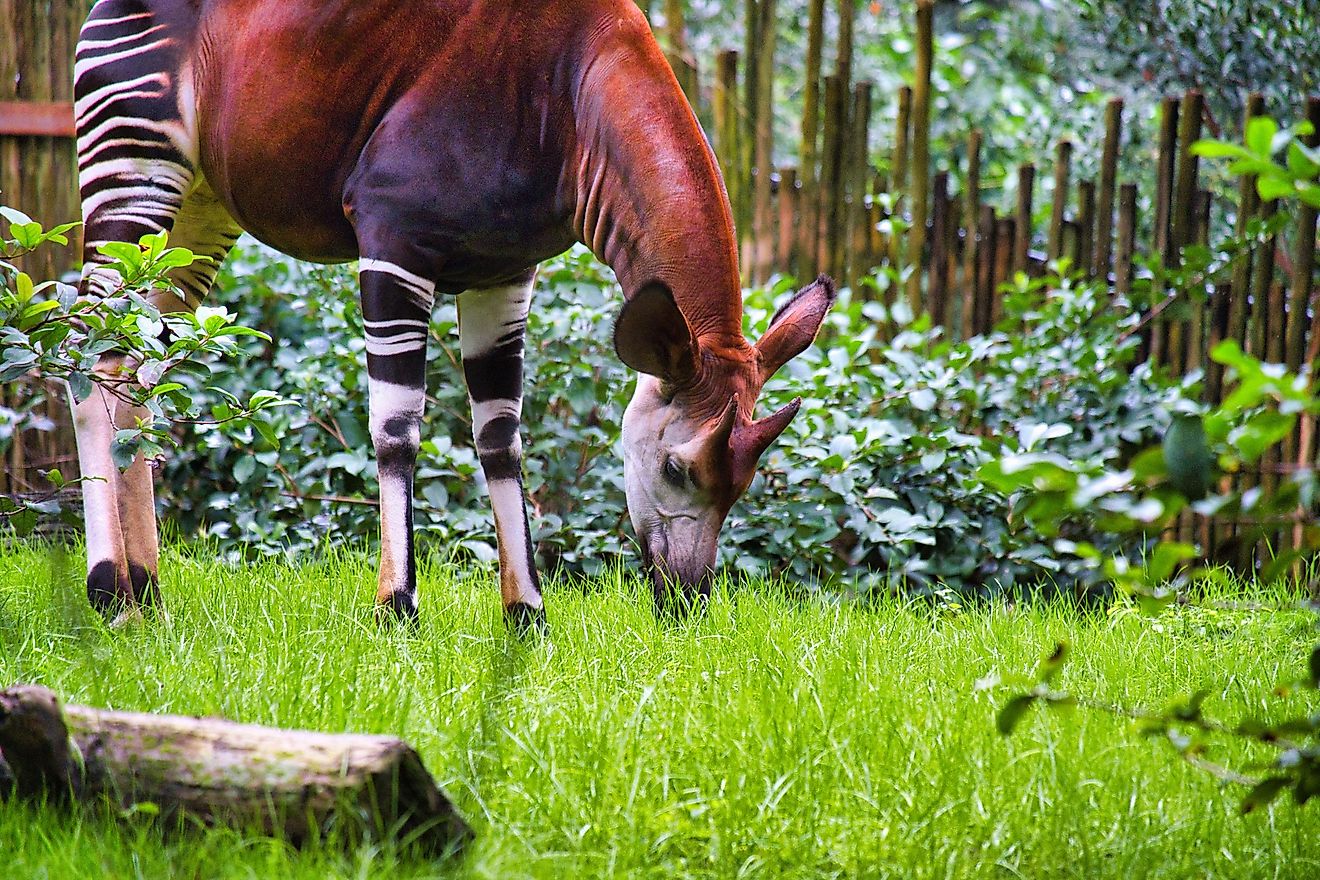 Both parks offer hotels to ensure you do not have to leave the park at night. This can help ease your experience and save time commuting each morning. Disneyland only has three hotels, whereas Disney World boasts more than 25 variously themed hotels, including the All-Star Music Resort and the Animal Kingdom Lodge.
5. Cost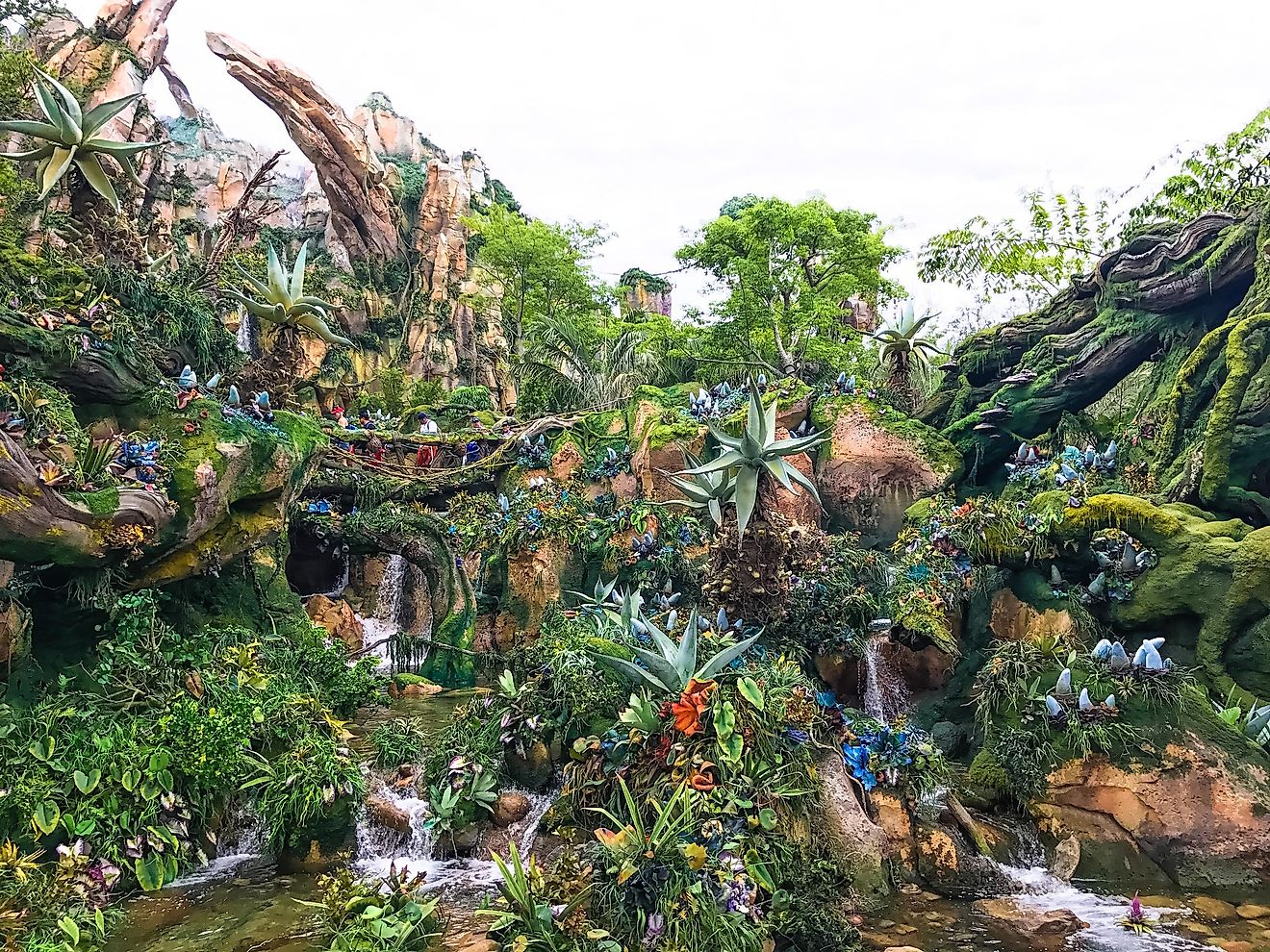 Disney World generally costs more than Disneyland. As of 2020, expect to pay up to $200 for a single-day ticket at Disney World. If you are going to Disneyland, your single-day ticket might only cost $117. You will probably spend double the amount of time at Disney World than Disneyland, so keep in mind that the longer you stay, the cheaper each day becomes. Children under three may enter for free at both parks. Also remember to budget for food, souvenirs, and the aforementioned hotels.
4. Crowds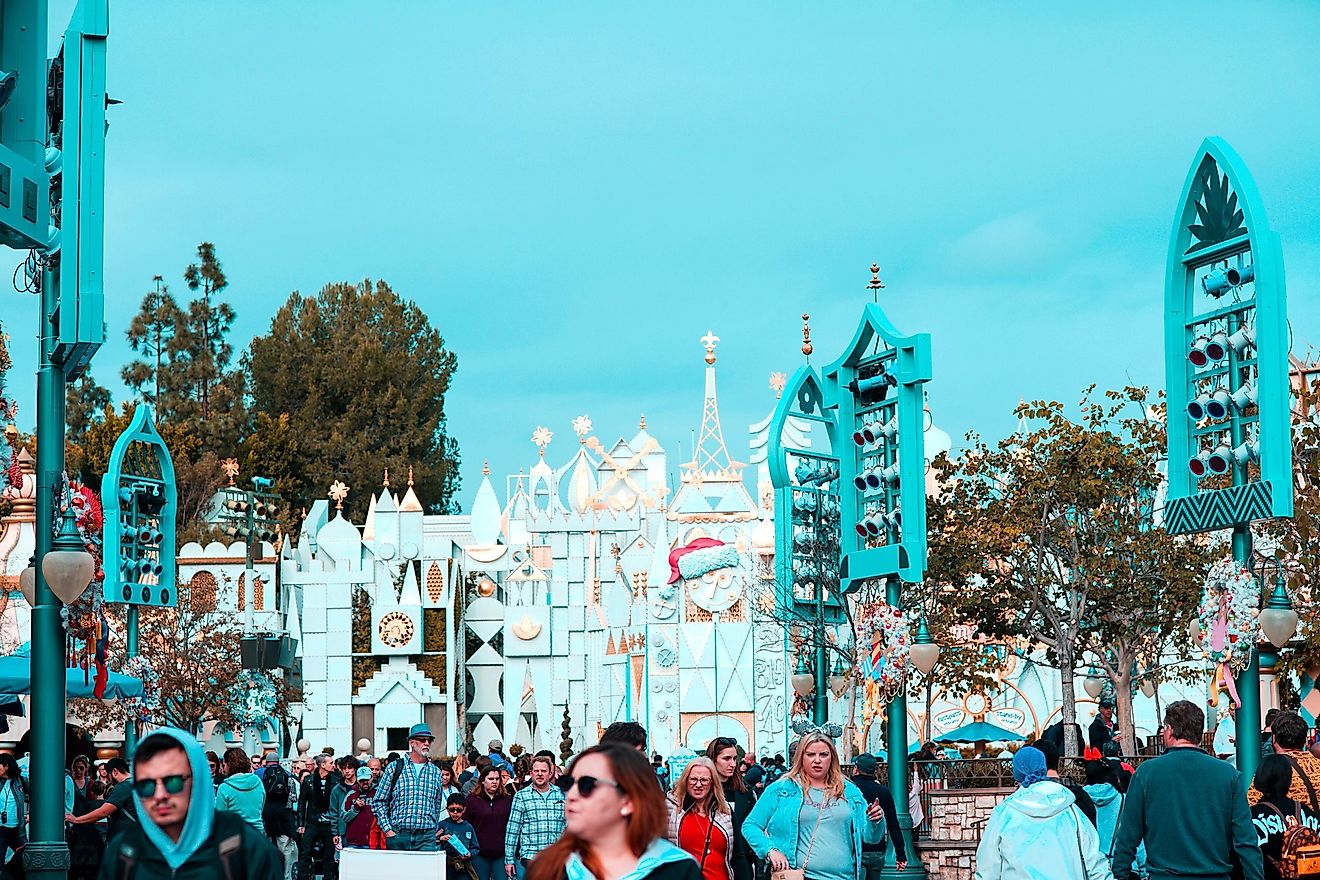 The amount of people visiting each park can certainly influence your overall enjoyment. If your main reason for going are the rides, Disneyland offers the better experience, because lines are generally shorter. For example, Jungle Cruise has an approximate wait time of 75 minutes at Disney World, but only thirty at Disneyland. Similarly, expect to wait 53 minutes for Toy Story Mania at Disney World, but 38 at Disneyland. Nonetheless, depending on the individual, Disneyland might feel more crowded because of its modest 500 acres. Rides and shops are crammed into tight spaces, creating a somewhat claustrophobic atmosphere.
3. Parks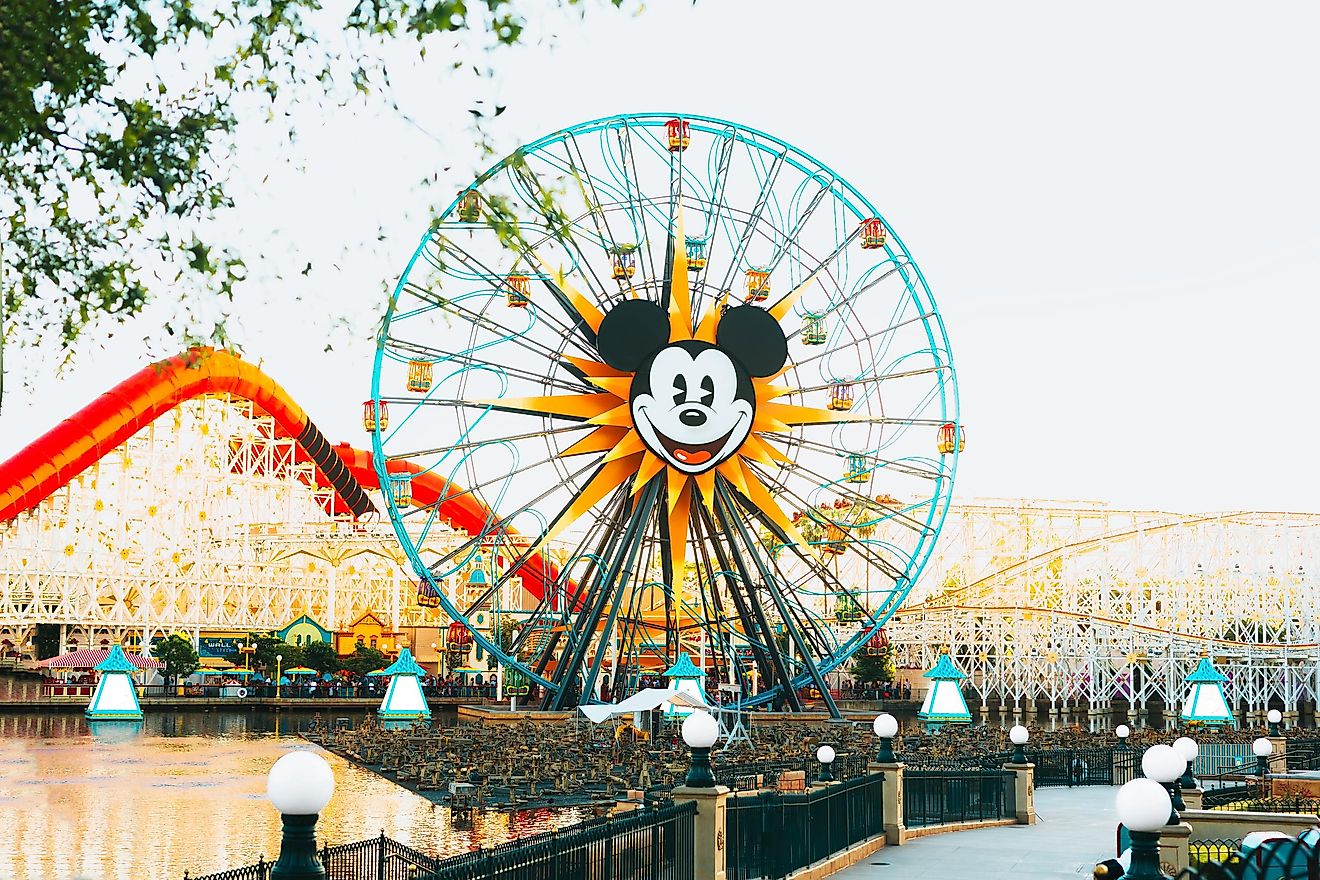 Disneyland and Disney World are both divided into smaller parks. The former contains its original Disneyland Park and the newer California Adventure Park. The latter contains Magic Kingdom, Epcot, Disney's Hollywood Studios, and Disney's Animal Kingdom. Each park offers something different and can enhance your time at Disney depending on your interests.
2. Rides and Attractions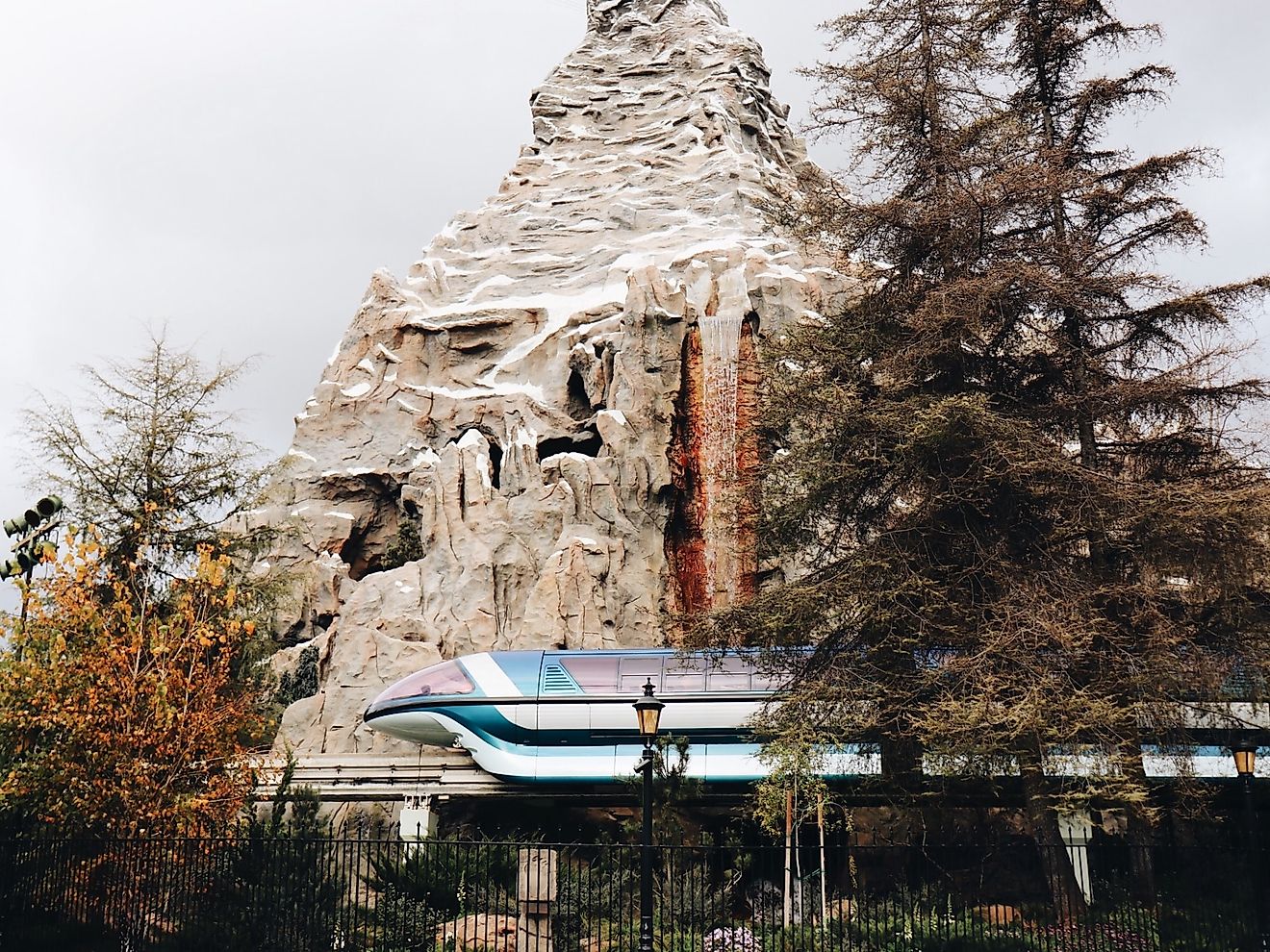 Both parks host different rides and attractions. At Disneyland you can ride the Matterhorn Bobsleds or Guardians of the Galaxy – Mission: Breakout! Or if you are at Disney World, check out Spaceship Earth or the Seven Dwarfs Mine Train. Even the rides shared between both parks differ slightly. For example, the popular Pirates of the Caribbean ride is seven minutes longer at Disneyland, clocking in at more than fifteen minutes.
1. Castles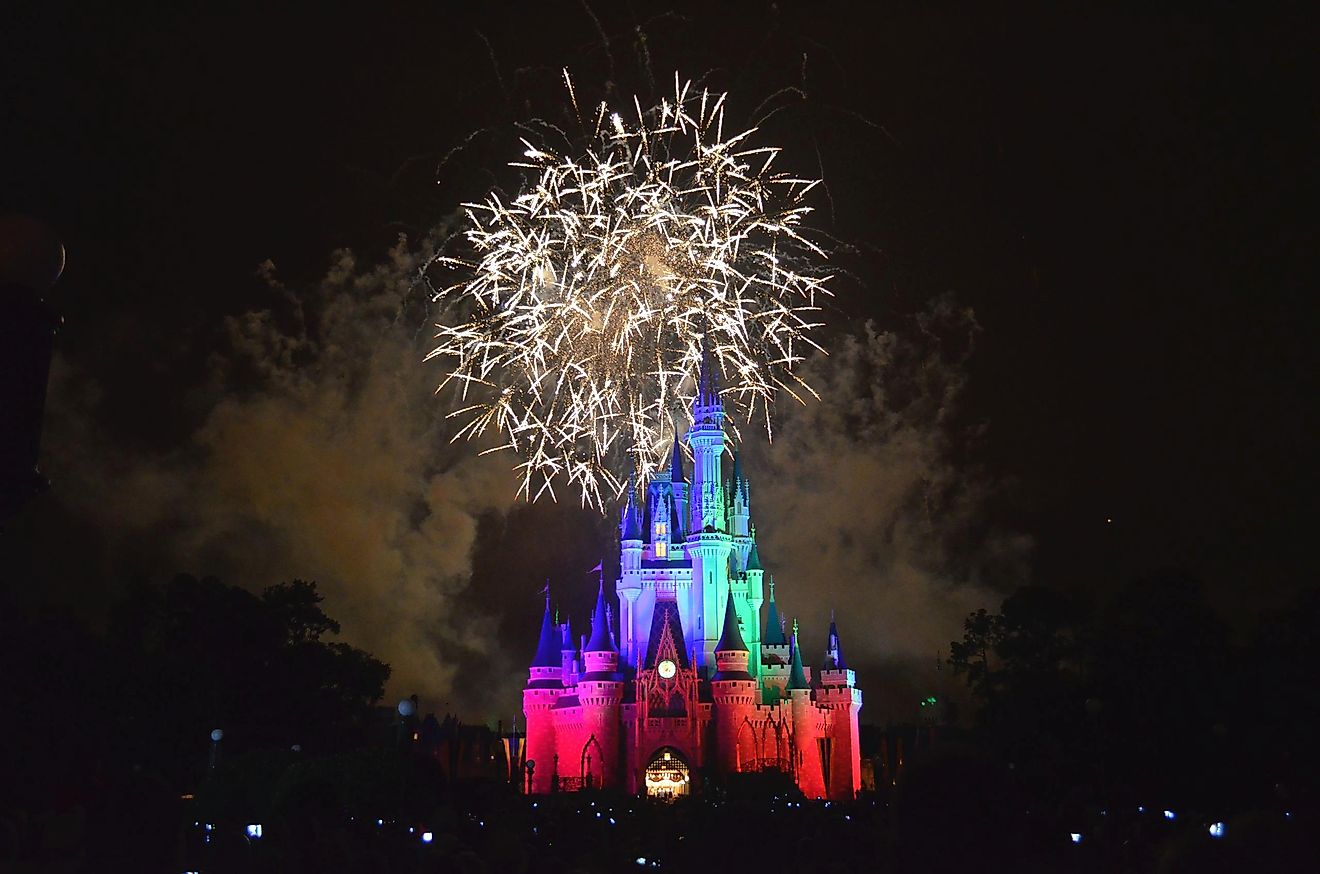 The awe-inspiring castles which commonly adorn advertisements and postcards act as the central hub for both Disneyland and Disney World; however, these differ greatly, too. Disneyland is where you can find Sleeping Beauty's castle. Measuring 77 feet tall, it is inspired by Bavaria's Neuschwanstein castle. Cinderella's castle is located at Disney World. Measuring an astonishing 189 feet tall, it is the more iconic of the two. Although you can explore parts of the interior of both castles, each contain different attractions and experiences unique to the character and the mythology in which they belong.