The 10 Best Countries for LGBT Rights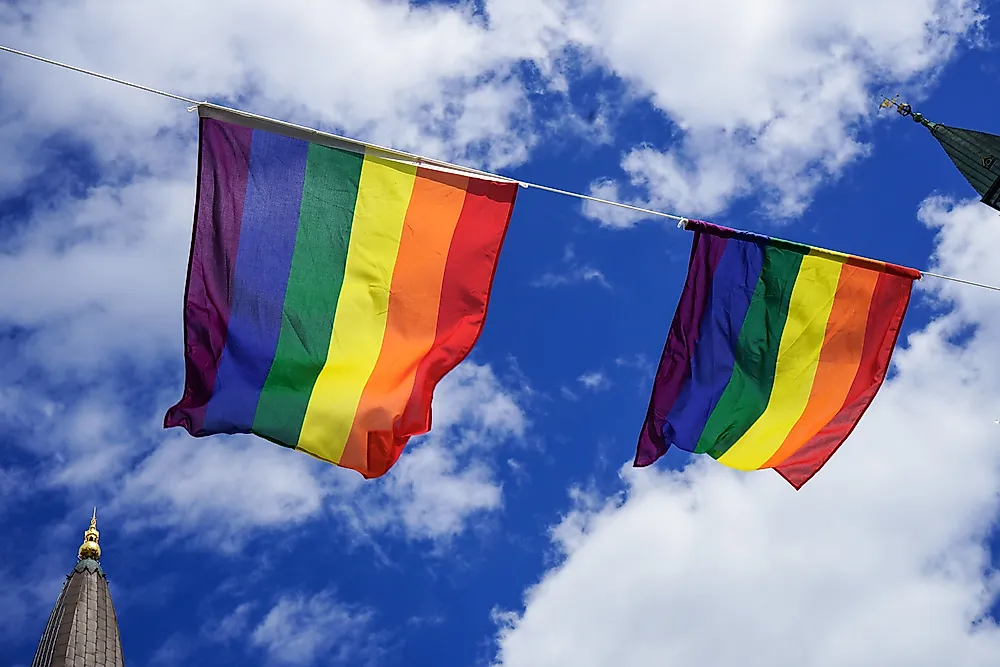 In recent decades, the recognition of LGBT rights has been of great concern in many parts of the world. Different countries or territories have their laws relating to lesbian, gay, bisexual, and transgender population. Some of these laws recognize the LGBT community while others prescribe harsh punishments such as the death penalty.
Amnesty International is among the organizations which regard LGBT rights as human rights. Currently, about 22 nations recognize same-sex marriage, most of which lie in Western Europe and the Americas. This means that only about 10% of the world's population resides in a nation which recognizes same-sex marriage. Over 80 nations, on the other hand, have laws which facilitate the discrimination of LGBT individuals. In June 2015, Colombia represented 72 nations when it issued a joint statement to end discrimination and violence to LGBT people to the UN Human Rights Council. This is intended to pressure the world's nations to make strides in protecting LGBT citizens. In no particular order, here are ten countries who are paving the way.
10. Norway
In 1981, Norway adopted an anti-discrimination law which included sexual orientation. Same-sex marriage unions and adoption have been legally allowed since 2009 in addition to IVF therapy. Norway further approved a law which allows a person to change their legal sex. Norway is one of the most accepting countries in the world for LGBT travelers.
9. United Kingdom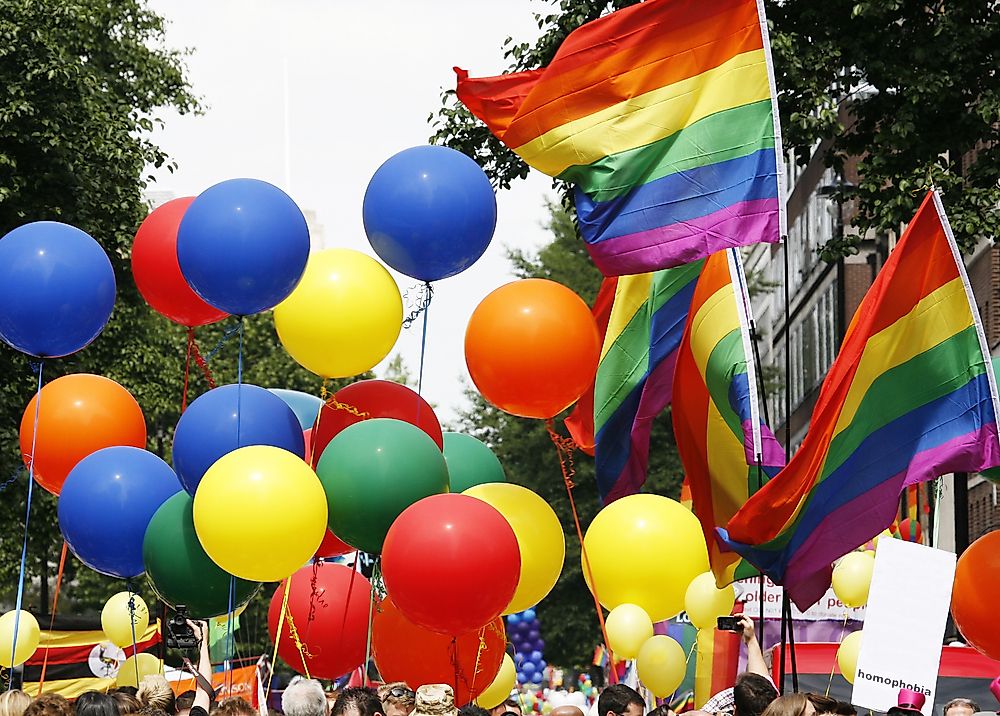 The period between 1967 and 1982 was characterized by the decriminalization of homosexuality across the UK. The 21st century in the UK has been marked by the adoption of protections for LGBT people. LGBT individuals can serve in the armed forces and the change of legal gender is allowed. England, Scotland, and Wales have since legalized same-sex marriage while Northern Ireland allows for a civil partnership. Protection from discrimination is provided for in laws of the country.
8. Finland
Although homosexuality only ceased to be regarded as an illness in 1981, Finland has made major strides in recognizing the rights of LGBT people since. The Finnish Parliament adopted a 2014 law which recognized same-sex marriage in addition to joint adoption by gay and lesbian couples. Furthermore, lesbian and gay people can openly work in Finland's military while transgender individuals can choose to switch to another legal gender. The country has also adopted numerous anti-discrimination laws for LGBT communities.
7. Denmark
Same-sex activity has been legal in Denmark since 1933, and the age of consent was adopted at 15 in 1977 regardless of gender or sexual orientation. Denmark made history in 1989 when it became the first nation to offer legal recognition to same-sex partnerships with the title "registered partnerships". A same-sex marriage law was officially adopted in 2012, and joint adoptions for those in same-sex marriages was approved in 2010. Copenhagen is frequently recognized as one of the world's most gay-friendly cities due to scenes such as the yearly Pride Parade. Denmark's autonomous territories of the Faroe Islands and Greenland have also legalized same-sex marriage.
6. Belgium
Same-sex in Belgium was legal from as far back as 1795 with an exception for the period between 1965 and 1985. Belgium was the 2nd country in the world to legally recognize same-sex marriage in 2003. In 2006, same-sex adoption became legal in the country while lesbian couples can access IVF. Belgium hosts some internationally renowned gay pride festivals such as La Démence. Cities like Brussels have a thriving LGBT scene which includes Pride Week.
5. Spain
The rights of LGBT individuals have received much attention in Spain from the late 20th century. Homosexuality became legal in 1979, and same-sex marriage gained legal recognition in 2005 along with adoption rights. The Pew Research Center estimates that 90% of Spain's population is of the view that gay and lesbian communities should be accepted. Barcelona has been identified as one of the friendliest metropolises in the world for LGBT individuals.
4. The Netherlands
When France invaded and occupied the territory of the Netherlands, it enacted the Napoleonic code which legalized same-sex relationships and erased discriminatory laws. The Netherlands did not institute any laws criminalizing same-sex relations after independence. As LGBT rights gained societal recognition in the late 20th century, homosexuality was removed from the official list of illnesses in 1973. In 2001, the Netherlands became one of the first countries in the world to legalize same-sex marriage. Amsterdam has a reputation as a very LGBT-friendly city.
3. Malta
Malta has been lauded for its LGBT rights and awareness. It was named by the International Lesbian, Gay, Bisexual, Trans and Intersex Association as Europe's most LGBT-friendly country. Rights for LGBT is part of the country's constitution. Since 2004, Malta has banned all discrimination on the grounds of gender identity and expression and sexual orientation. LGBT citizens can openly serve in Malta's military and a law enacted in 2014 gives these people the right to be in civil unions. Most notably, Malta has banned conversion therapy. However, it has been reported that access to reproduction assistance and surrogacy are still banned for same-sex couples in Malta. As of 2017, same-sex marriage in Malta is legal.
2. Portugal
LGBT rights have risen to prominence in Portuguese society, and have made major improvements in recent years. Legally speaking, homosexuality could no longer be prosecuted by law as of 1983, and same-sex marriage was legalized in 2010. Portugal has numerous anti-discrimination laws which are intended to ensure that LGBT citizens enjoy equal rights to everyone else.
1. Canada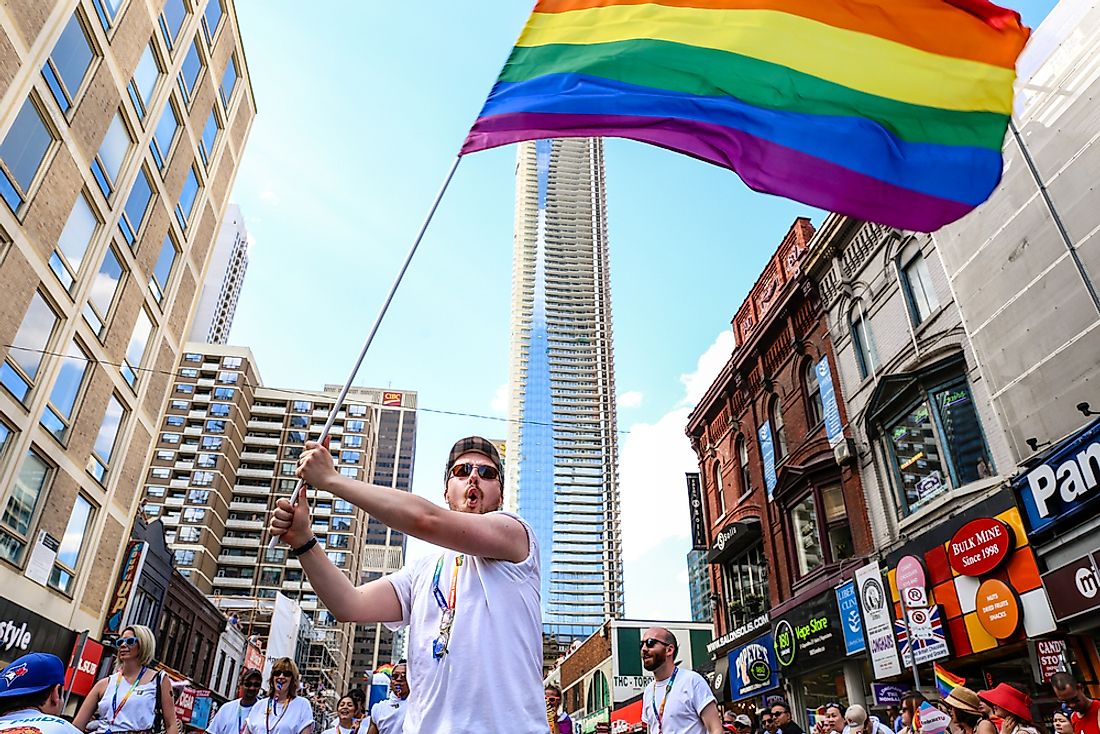 The last person to be imprisoned on accounts of homosexuality in Canada was named Everett George Klippert. Klippert's case resulted in the decriminalization of homosexuality in Canada in 1969. Canada adopted the Civil Marriage Act in 2005 which made it legal for same-sex couples to get married. Transgender individuals can change their legal gender in all territories and provinces under varying regulations. As of 2017, Canada made strides by allowing its citizens to choose a third sex, called "X", on their Canadian passport. Polls have revealed that LGBT rights are accepted by vast majority of Canadian society. Canadian cities Such as Ottawa, Toronto, Vancouver, and Montreal even have "gay villages" and are often included as gay-friendly cities.