What Are The Airports With The Most Delays In The World?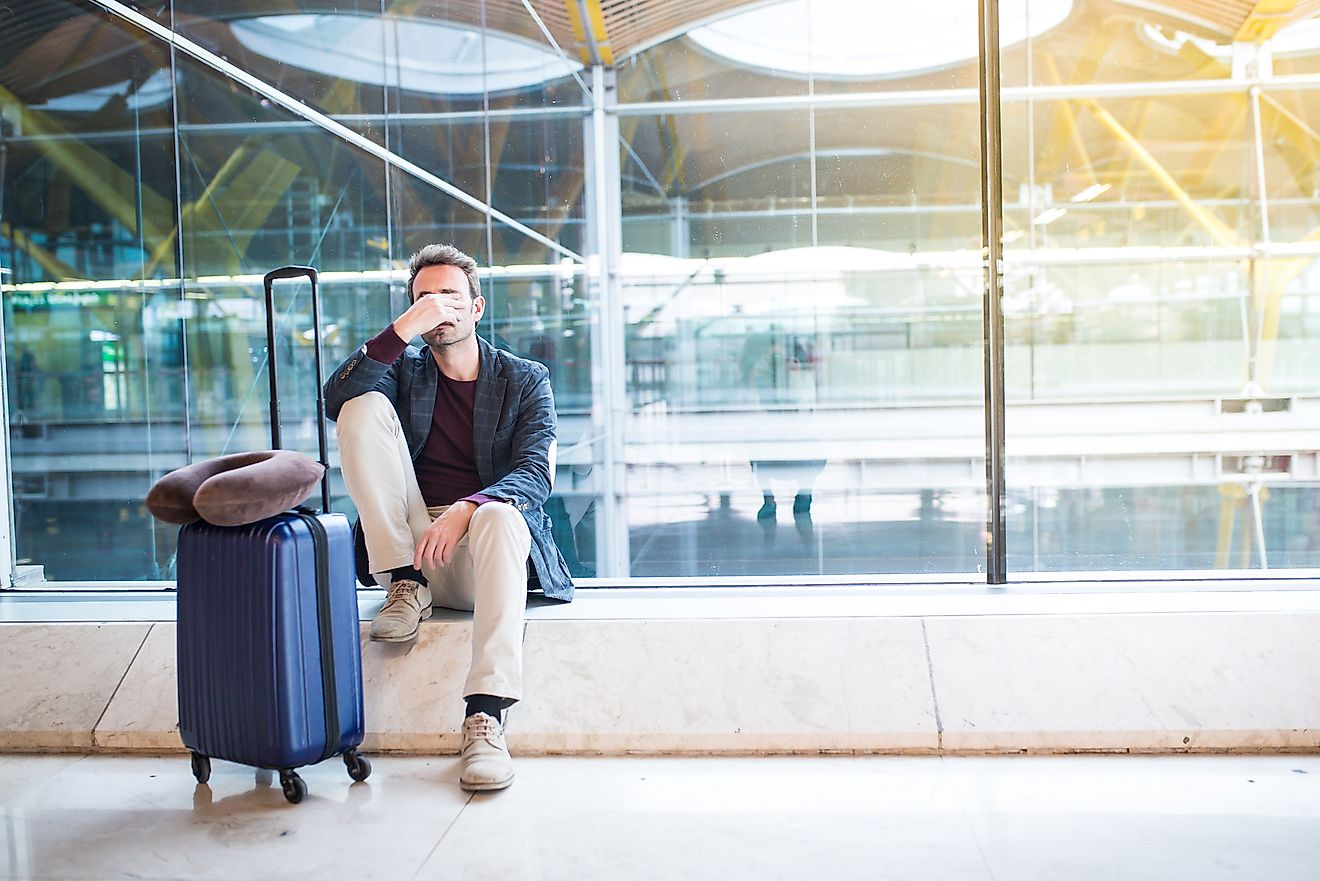 Airport delays are all too common. An estimated 40% of travelers who get on an airplane will arrive late, a statistic which has remained relatively unchanged for at least three decades. Yet millions of people still choose to fly every day as, in many cases, it's the only feasible way to reach their destination. If you're aware of which airports experience the most frequent delays, you might be able to avoid these destinations entirely – or at least leave a bit of buffer time in your schedule.
The 10 Airports With The Most Delays
Soekarno-Hatta International Airport – Jakarta, Indonesia (48.1%)
If you take one of the 200,000 flights departing from Jakarta's international airport each day, you'll only have about a 50:50 chance of getting to your destination on time. 48.1% of flights from this airport are delayed.
Chhatrapati Shivaji International Airport – Mumbai, India (39.6%)
The domestic and international terminals at Mumbai's major airport are located nearly a mile apart, causing major traffic and congestion. As a result, 39.6% of its flights are late.
Hong Kong International Airport – Hong Kong (36.8%)
Hong Kong International Airport might be known for its modern amenities, but not for being on time. The rate of flight delays is 36.8%.
Incheon International Airport – Seoul, South Korea (34.1%)
Despite recently opening a second terminal, 34.1% of flights from Seoul's international airport are delayed. Time will tell if the expansion helps reduce this number.
Charles de Gaulle Airport – Paris, France (33.9%)
The most delayed airport in Europe, flights from Paris's Charles de Gaulle airport are delayed at a rate of almost one third, or 33.9%.
Frankfurt Airport – Frankfurt, Germany (33.8%)
With 33.8% of flights departing late, Frankfurt's international airport is hanging on just behind Paris as the second most delayed airport in Europe.
Kuala Lumpur International Airport – Kuala Lumpur, Malaysia (33.7%)
Kuala Lumpur recently opened a second airport terminal and removed security measures for international connections to help with congestion, but it hasn't been enough. 33.7% of its flights depart late.
Ninoy Aquino International Airport – Manila, Phillipines (33.1%)
Manila is one the worst city in the world for transportation congestion, and its airport is no different. An estimated 33.1% of flights from its international airport are delayed.
Schiphol Airport – Amsterdam, Netherlands (31.9%)
Amsterdam is struggling to keep up with increased traffic to its international airport; 31.9% of flights leave late. 
Heathrow Airport – London, United Kingdom (29.8%)
Flying from the Queen's Terminal sounds exciting, but might cause you to arrive at your destination behind schedule. 29.8% of flights from London Heathrow are delayed.
Getting Compensation For Delayed Flights
In many parts of the world, the law says that passengers should be compensated for flight delays past a certain amount of time. The European Union is considered the most passenger-friendly in this sense, with delays of two hours or more requiring compensation of up to $700. Other countries, like the United States and Canada, guarantee you compensation if your flight is overbooked and requires the airline to cover your food and accommodation if you are stranded overnight. In most cases, you have anywhere from six months to five years to file a claim for compensation.