10 Airlines That Customers Love to Hate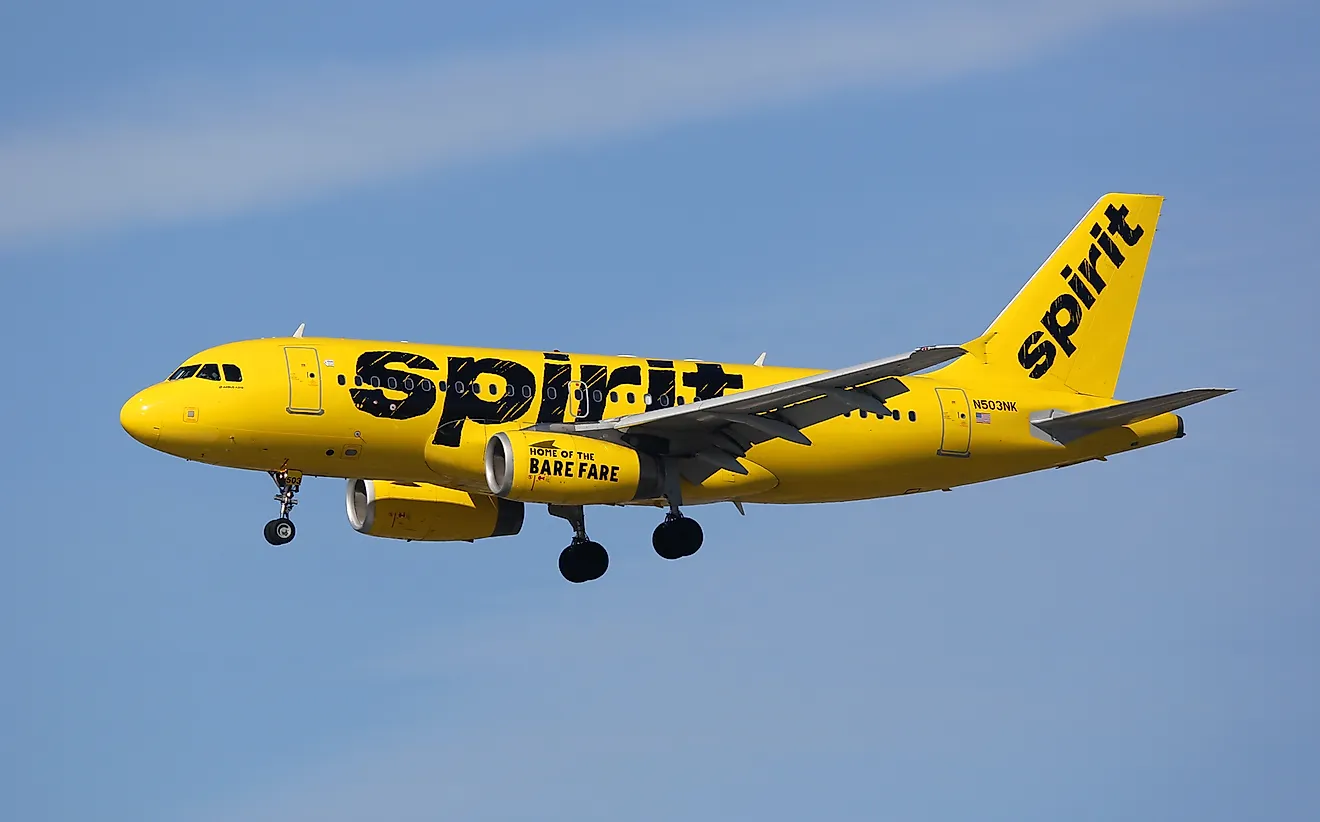 Thomas Cook airline collapsed in September 2019, leaving close to 170,000 passengers stranded.
Despite flying only about 3,000 flights a month in 2015, Pakistan International Airline's average on-time performance was just 37.5%.
Air Koryo is an airline owned by the North Korean government. This airline is the first to receive an overall rating of one star from the Skytrax airline rating system.
An airplane is the most convenient, efficient, fastest, and safest means of travel. It enables one to access some places that they cannot access using any other means of transportation. With airplanes, one can easily have breakfast in one city, lunch in another city, and have dinner in a different country or continent in just one day. While air travel offers some convenience, sometimes it is never rosy, especially when using certain airlines. Some of these airlines are notorious for earning spectacularly low ratings for customer satisfaction, sometimes below the Internationally Required Standards. From small legroom to canceled flights and the use of old planes, the complaints are endless. Below are some of the airlines customers love to hate.
9. Tunisair
Although Tunisair is the national carrier airline of Tunisia, it is one of the lowest-rated airlines in the world. This airline is notorious for delaying flights. According to Claim Compass, Tunisair delayed up to 60% of its flights in 2018. Additionally, the airline took over 400 days to respond to compensation claims. Some customers have complained of unanswered phone calls and emails while others have accused them of not refunding for canceled tickets. The staff is also accused of being rude and withholding information from customers.
8. Spirit Airlines
Spirit Airline, like many budget airlines, is fond of shocking its customers with extra add-on fees which makes it a more expensive airline to use in the US. It charges passengers for almost anything, including checked baggage, seat assignment, and online booking. A "passenger usage fee" is charged for buying tickets anywhere else apart from an airport counter. The airline is also hated for cramming passengers into its tiny seats which cannot be reclined. A jerky email response to a customer complaint by the then CEO Ben Baldanza further dented the image of the airline, with most passengers questioning the attitude of the staff towards them. However, proponents of Spirit Airlines argue that the passenger who asks for cheap tickets should not complain about comfort or lack of it.
7. Aeroflot
Aeroflot, also known as Russian Airlines, is Russia's flag carrier and the country's largest airline. Although this airline served over 55 million passengers, it received one of the worst ratings in the industry. Most passengers accused the airline of taking up to two months to respond to claims and refunds. Some of the flights do not have inflight entertainment, with backseat screens switched off most of the time. Some travelers also feel that the airline does not disclose full information to them, especially in case of a delay.
6. Ryanair
Ryanair was the first ultra-low-fare airline in the world. It is still one of the biggest budget airlines in operation. However, to make up for the low fares, the airline has crammed as many seats as possible in its planes, leaving very small legroom. The seats are also tiny and cannot be reclined. The airline has even reduced the number of restrooms on board to create more space for seats. Like Spirit Airlines, this airline also charges passengers an extra fee for almost anything. Some of these extra fees include an administration fee, fee for online check-in, checked baggage, and even early boarding. However, most customers do not mind the extra charges as long as they can buy cheap tickets, making Ryanair the largest low-fare line in Europe. Most passengers have accused Ryanair of using airports that remote from nominal destinations. 
5. Air Koryo
Air Koryo is an airline owned by the North Korean government. This airline is the first to receive an overall rating of one star from the Skytrax airline rating system. According to the rating system, Air Koryo is the worst airline in the world for product and customer service. According to most passengers, they would rather travel without inflight entertainment than listen to North Korean military-type music throughout their journey. While food is quite pleasant and tasty, the drink selection is limited to either water or one type of soft drink. The major issue with the airline is security and safety concerns, Air Koryo was banned from flying within the European Union in 2006 because of maintenance and safety concerns
4. Bulgaria Air
Bulgaria Air is a relatively new airline, having been founded in 2002. The fact that the airline is based out of the capital Sofia makes it an unpopular airline among some travelers. However, this does not mean that the airline has no access to the capital. There have been numerous incidences of the aircraft belonging to Bulgaria air skidding off the runway. As a result, the airline has had sanctions on flying in the US airspace. Apart from safety, service delivery is very poor. The staff has been accused of rudely responding to requests and arrival assistance is also wanting. Inflight entertainment does not match the standard set by other airlines operating in Bulgaria. 
3. Pakistan International Airline
For passengers who value timeliness and do not take delays lightly, the Pakistan International Airline is an airline to avoid. Despite flying only about 3,000 flights a month in 2015, this airline's average on-time performance was just 37.5%. According to Skytrax, Pakistan International Airlines managed only a two-star rating in areas such as arrival assistance, check-in services, staff language skills, and transfer services. The airline does not have an online check-in service nor does it offer online seat selection. Although most of the planes offer adequate legroom, some seats are worn out and filthy. Passengers have also complained about how difficult it is to book a flight with PIA, especially if the route does not operate daily.
2. Thomas Cook
What remains of Thomas Cook Airlines are memories that most of the passengers would love to forget. This airline collapsed in September 2019, leaving close to 170,000 passengers stranded. The passengers were flown back to the UK by several airlines around the world. Even before the collapse, the low-budget airline was accused of cramming seats and making it uncomfortable for passengers to enjoy their flight. The airline also charges extra fees for extra baggage, especially for passengers who are connecting flights
1. Kuwait Airways
Kuwait is a small but ambitious national carrier of Kuwait with interesting flights to various destinations in Asia and the US. While Kuwait Airways flights are some of the most comfortable in the region, the appalling Kuwait City airport contributes to the airline's poor rating. The airport has few staff who cannot speak any other language apart from Arabic, making it difficult for the airline's passengers to find their way around the airport. The passengers also complain of many discriminatory policies such as no alcohol on board, including wine or champagne.